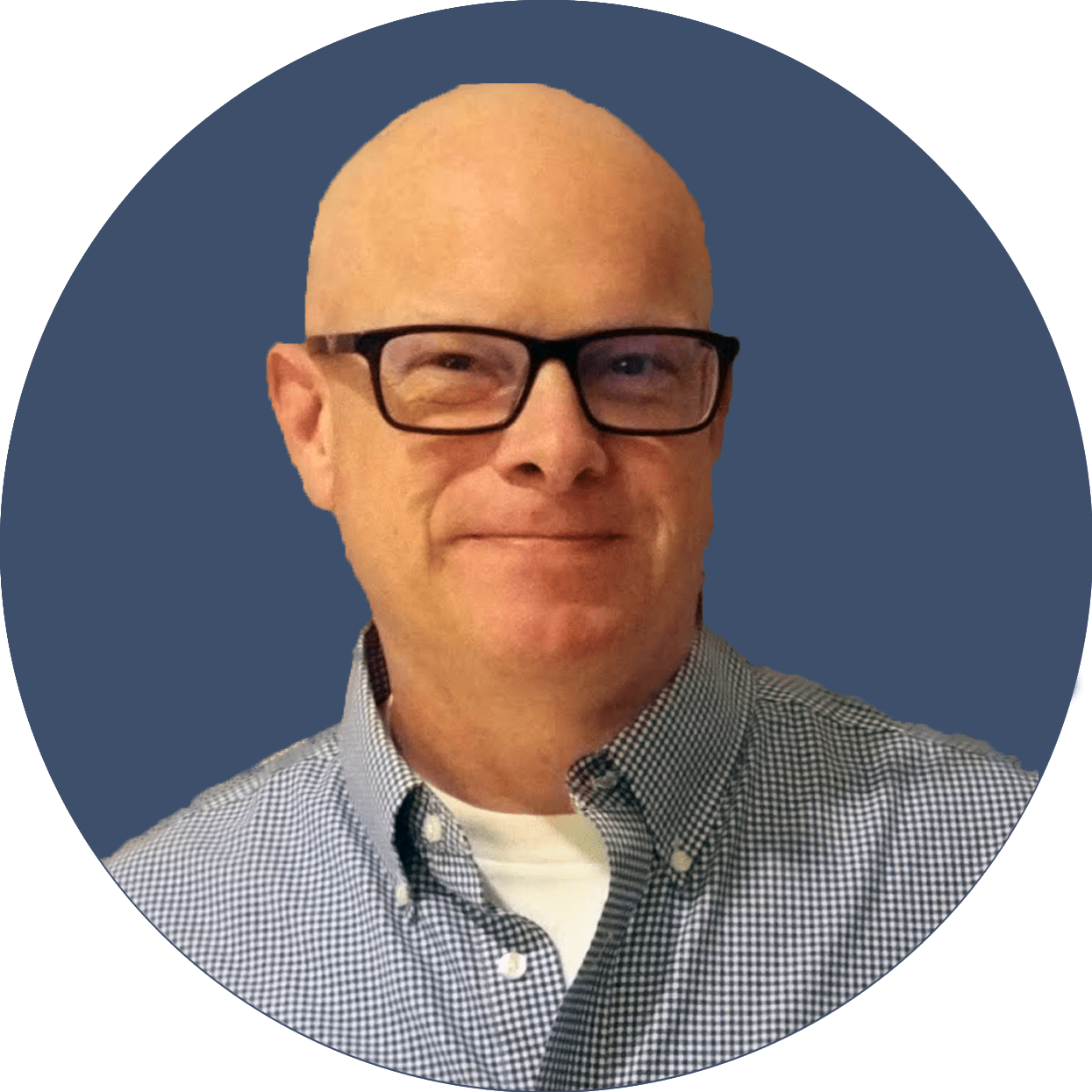 Doc's Daily Commentary and Watchlist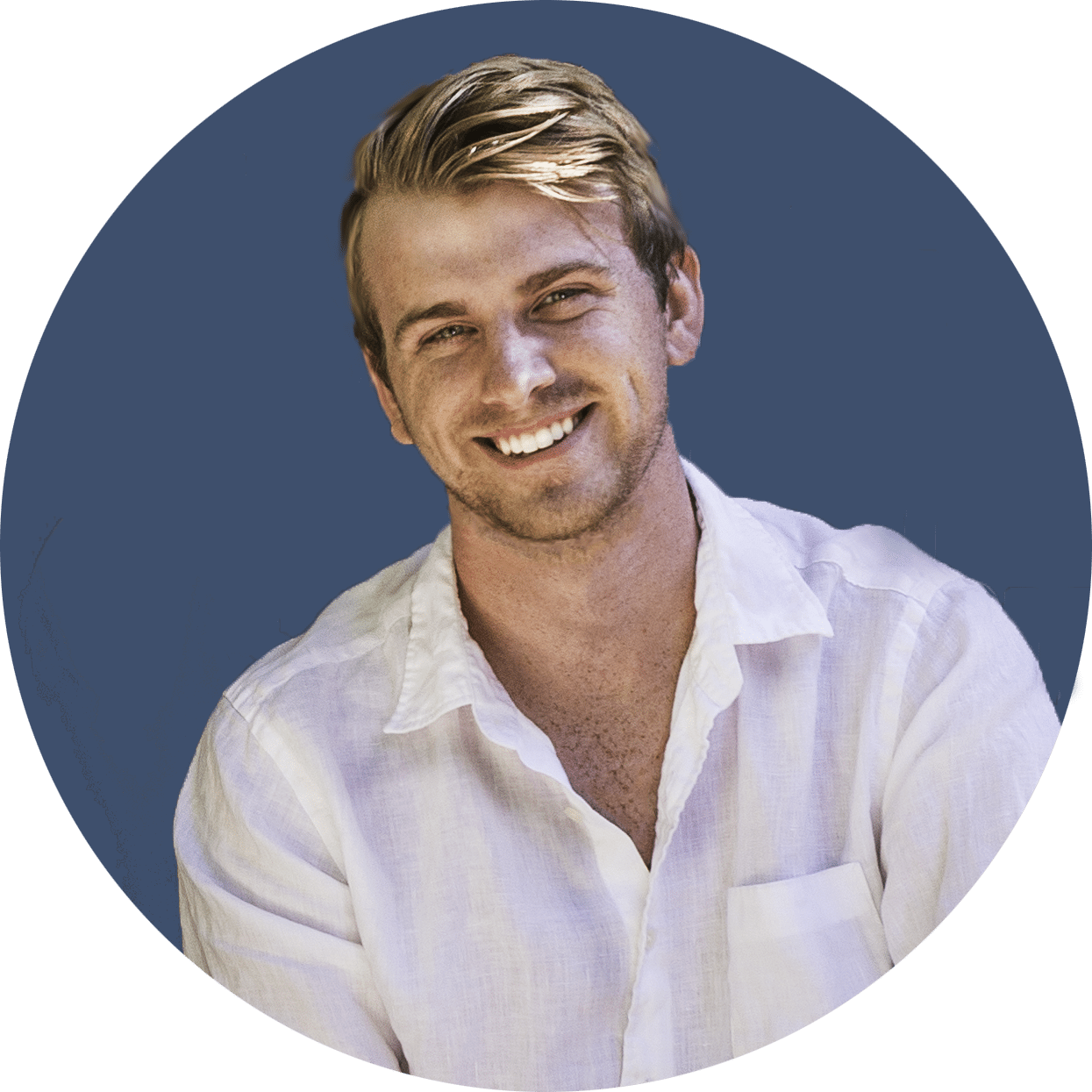 Why Tokenization Is (Part Of) The Future Of Crypto
Tokenization is one of the many sectors that blockchain technology has already transformed, and it has also changed our understanding of and approach to utilizing tokens. It has emerged as one of the most promising mediums for exchange online, owing to its ability to represent actual assets in the form of virtual assets.
With the introduction of blockchain technology, tokenization apps that have previously aided in protecting users' personal financial information and the security of their payments have acquired an altogether new use case. The word "tokenization" in the context of blockchain refers to the highly secure process of converting ownership rights of property or financial assets to digital assets.
It is critical to understand that blockchain networks provide the encryption and traceability of each transaction inside a block of information. As a result, tokenization based on blockchain technology offers an open, risk-free, and forward-thinking solution for evaluating and managing any asset with value.
Because of blockchain technology, it is possible to tokenize a broad range of real-world assets and businesses safely and efficiently. Surprisingly, the techniques' reasoning provides a compelling argument for tokenization, which has various unique advantages and use cases across multiple sectors.
Decentralization is a built-in benefit of blockchain technology. Some problems from too much centralization include manipulation, red tape (excessively complex procedures), and unfair distribution of benefits. Any process might benefit from decentralization's capacity to optimize it, putting the whole chain of intermediaries on an equal footing.
Why Tokenization Works
Tokenized assets may represent whole or partial ownership rights in other assets like real estate, precious metals, and more. Moreover, the tokens themselves may embody these ownership rights wholly or partly. Users may subdivide every investment, property, or thing into various tokens, each with its unique number. As a result, individual investors with smaller amounts of cash may be able to study the investing market and become aware of various profitable choices without having to join investment funds.
Tokenization can reduce the final barrier to entry into investment markets by simplifying investor registration procedures. This is maybe the most crucial advantage of tokenization. As a result, even in the absence of a stock exchange, tokenization may give considerable prospects for creating a securities market. Tokens may make enrolling for an account and registering ownership easier, as well as simplifying other elements of transactional operations.
How Users Can Access Tokenized Assets
Casual investors often see cryptocurrency and decentralized finance as inaccessible and solely tailored to finance professionals and tech savants. That gap between potential investors and digital assets makes pushing forward other blockchain applications, including the tokenization of physical assets, more difficult. Helping novice investors and crypto veterans diversify their digital asset portfolios amid a bear market requires making the process as easy as possible.
One such example I've come to really like is VNX, the first European regulated platform for investment into tokenized precious metals, now accepts major credit cards
Visa
 and 
Mastercard
as payment options on its native platform. The addition of the two largest credit payment methods unlocks the gates for accredited investors to utilize VNX's tokenized gold platform without the requirement of using crypto payments or wire transfers.
By adding Visa and Mastercard to its native platform, VNX expands its fiat payment capabilities beyond bank transfers and deposits in Bitcoin (
BTC
) and Ethereum (
ETH
). By enabling credit card payment options directly on the platform, investors can easily access and purchase VNX Gold, and future tokenized precious metals. In addition, while fiat bank transfers have always been available on the platform, credit payments are instantaneous and less invasive than the complicated and highly detailed information required for bank transfers.
"Adding Visa and Mastercard as payment gateways on our native platform is an important step for us," says Alexander Tkachenko, CEO and Co-Founder of VNX.
"As more people explore tokenized precious metals, onboarding the two largest fiat credit cards to our platform helps foster greater accessibility and convenience for both experienced and novice investors."
Conclusion
Tokenization seems to be here to stay for the foreseeable future. This is because the technology brings additional trading possibilities for real-world assets across various industries.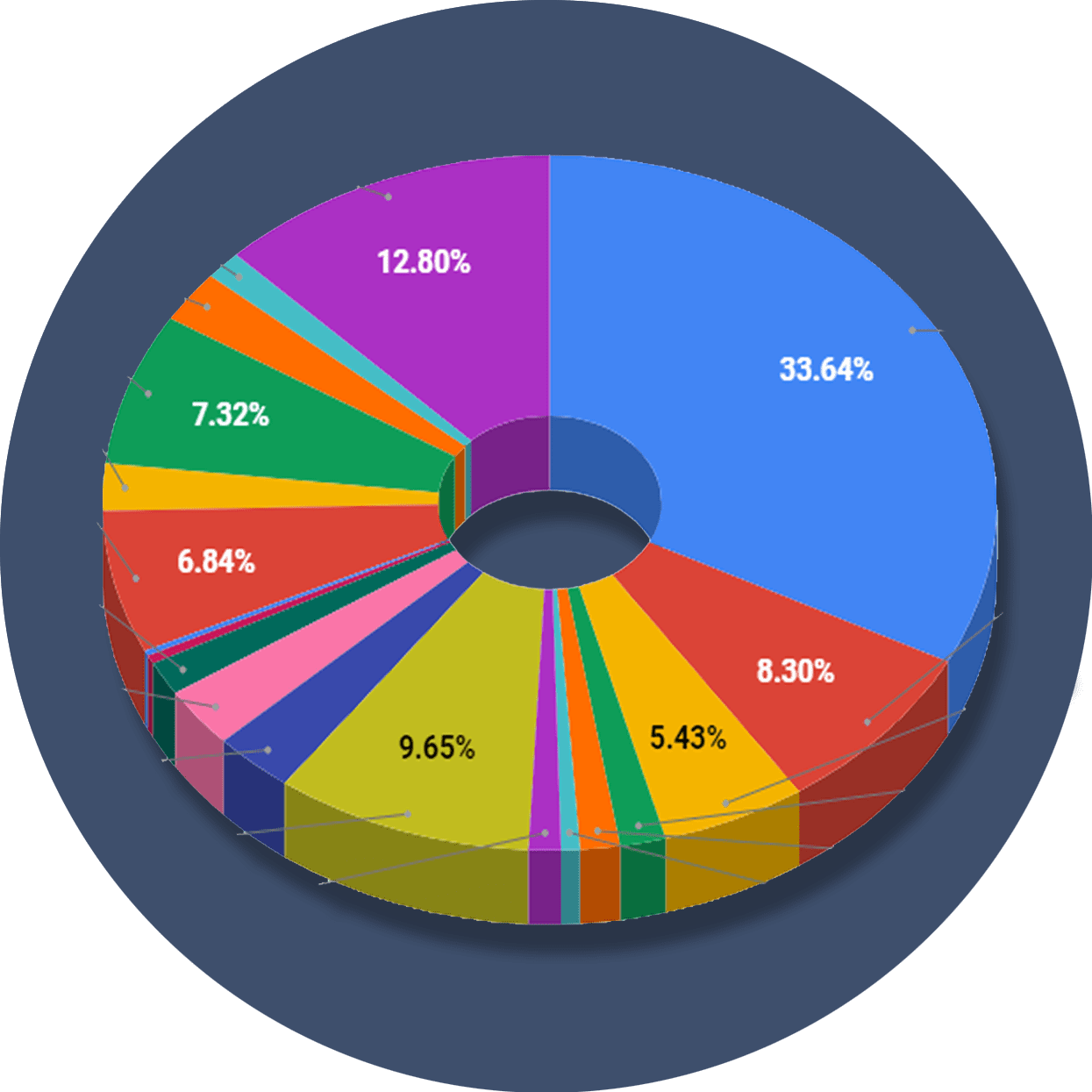 The ReadySetCrypto "Three Token Pillars" Community Portfolio (V3)
What is the goal of this portfolio?
The "Three Token Pillars" portfolio is democratically proportioned between the Three Pillars of the Token Economy & Interchain:
CryptoCurreny – Security Tokens (STO) – Decentralized Finance (DeFi)
With this portfolio, we will identify and take advantage of the opportunities within the Three
Pillars of ReadySetCrypto. We aim to Capitalise on the collective knowledge and experience of the RSC
community & build model portfolios containing the premier companies and projects
in the industry and manage risk allocation suitable for as many people as
possible.
The Second Phase of the RSC Community Portfolio V3 was to give us a general idea of the weightings people desire in each of the three pillars and also member's risk tolerance. The Third Phase of the RSC Community Portfolio V3 has us closing in on a finalized portfolio allocation before we consolidated onto the highest quality projects.
Our Current Allocation As Of Phase Three:

Move Your Mouse Over Charts Below For More Information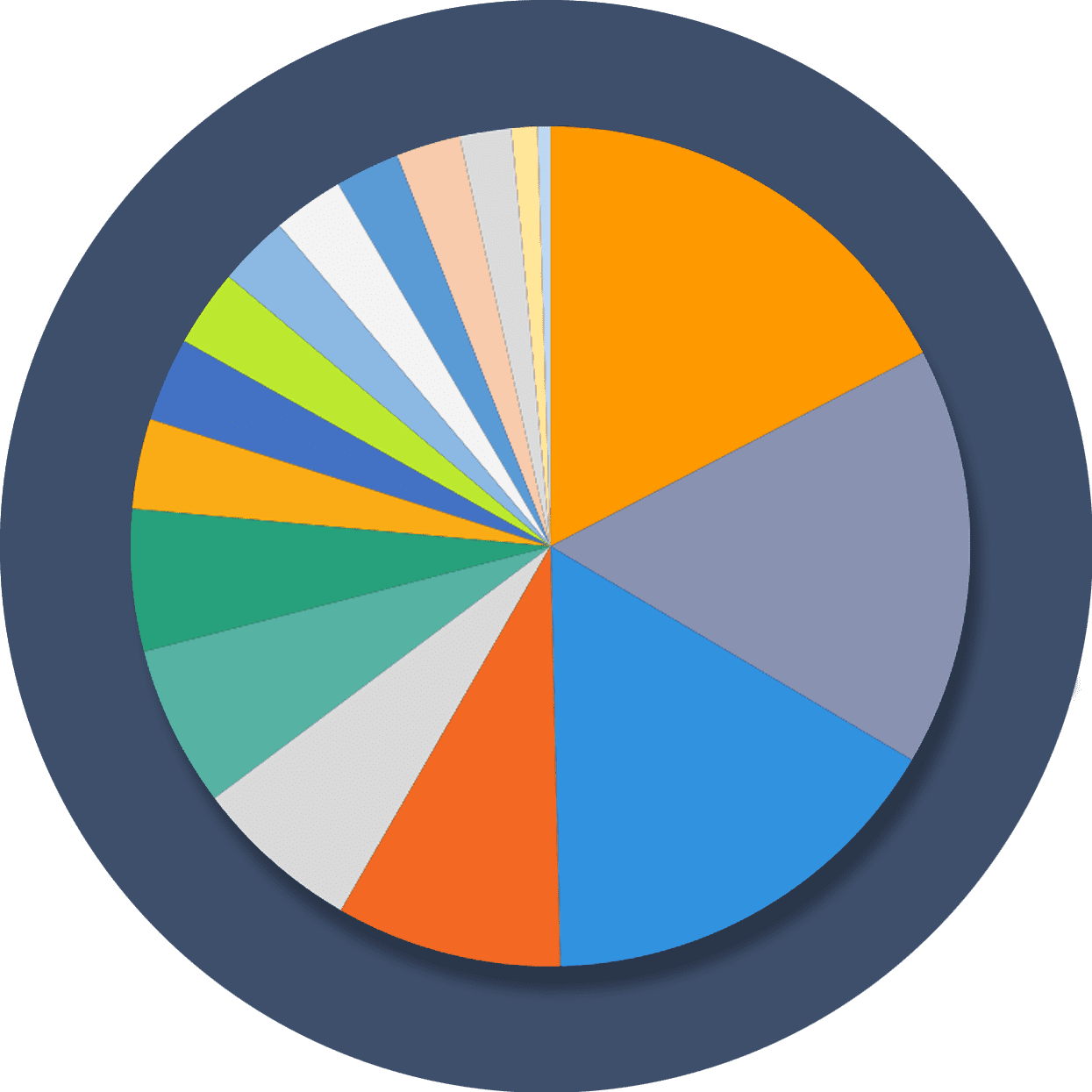 The ReadySetCrypto "Top Ten Crypto" Community Portfolio (V4)
What is the goal of this portfolio?
Current Top 10 Rankings: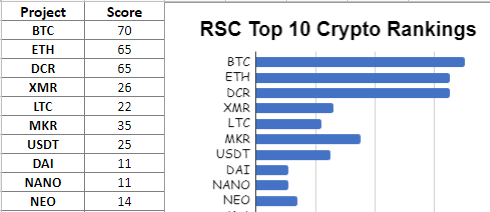 Move Your Mouse Over Charts Below For More Information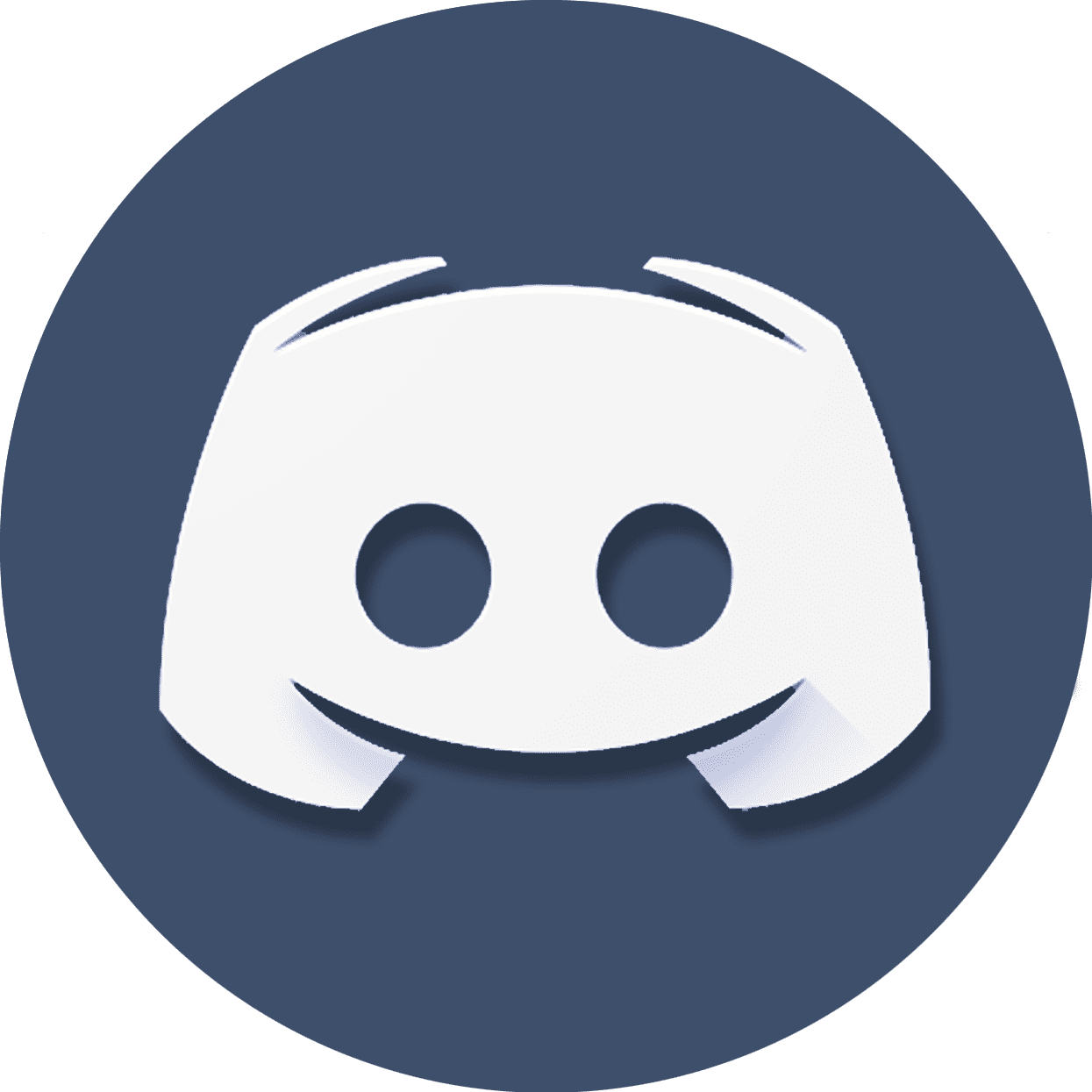 Our Discord
Join Our Crypto Trader & Investor Chatrooms by clicking here!
Please DM us with your email address if you are a full OMNIA member and want to be given full Discord privileges.