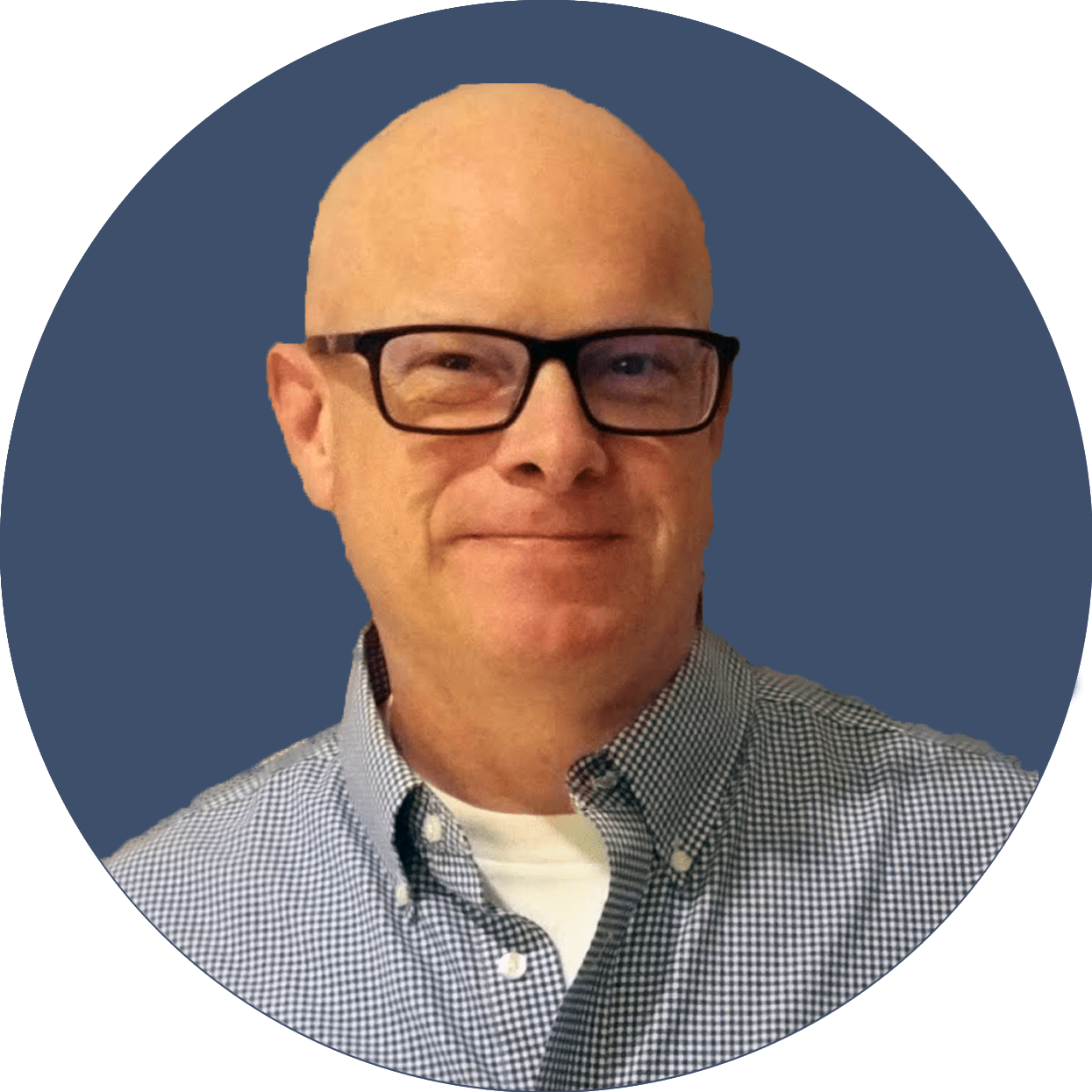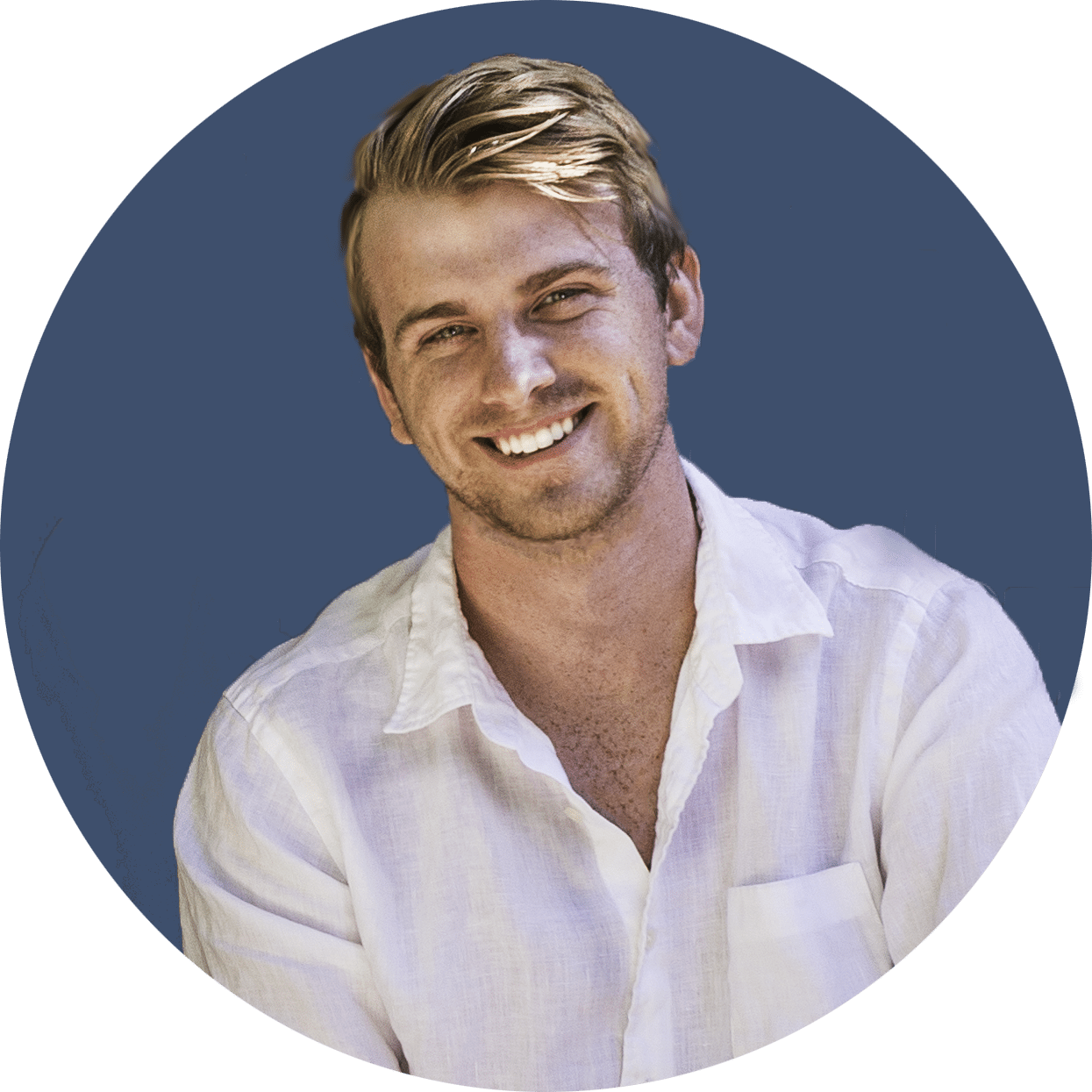 Everything You Need To Know About The Coinbase IPO
Hide your kids, hide your wife, cryptocurrency is going nuclear.
In the past 24 hours Bitcoin climbed to all-time highs while Ether, the second-largest cryptocurrency by market cap, also set a new records.
At the center of it all is one common theme: Coinbase.
The world's most popular cryptocurrency exchange is going public Wednesday through a direct listing that could value the company at as much as $100 billion.
The San Francisco-headquartered exchange could go public at a higher initial valuation than any other U.S. tech company since Facebook. Forbes even dubbed this current bull-run a "crypto gold rush."
What makes Coinbase special?
Coinbase is the Robinhood of exchanges in the cryptocurrency community. It's the easiest, most straightforward exchange on the market making it an excellent choice for any beginners trying to invest in cryptocurrency.
Simplicity is also why experienced crypto investors scorn Coinbase, amongst other drawbacks we'll get into later.
There are 25 different tokens listed on Coinbase making it one of the most diverse places to buy Bitcoin, Ethereum and other altcoins. Furthermore, Coinbase has high liquidity with some labeling it a "cash engine."
"Understanding Coinbase is an anomaly. It's become the Facebook or Google of Crypto," said financial expert Duncan Davidson in an interview with Yahoo Finance. "It's a perfect direct listing candidate. It doesn't need to raise money, it's a cash engine right now."
The company reports revenue climbing more than nine-fold to an estimated $1.8 billion from last year. The opening share price is expected to be around $400.
What makes Coinbase suck?
While Coinbase is the number one exchange in the world, it has some drawbacks that warrant criticism from cryptocurrency elitists (a.k.a. Reddit dwellers and other internet know-it-alls).
There are three major drawbacks to Coinbase —
Outrageous fees: According to Fox Business, U.S investors face 1.49% for conversions using a bank account or Coinbase's USD wallet, 3.99% for purchases with a debit card, up to 1.5% of any transaction, and a minimum fee of $0.55 for instant card withdrawals and a fee of $10 for wire transfers.
It's not surprising that more than 96% of Coinbase's total revenue comes from these transaction fees. However, they can be avoided almost entirely by switching to Coinbase Pro — a free version of Coinbase with lower fees — which is recommended for more experienced traders.
No Control Over Your Wallet Keys: Coinbase is a centralized exchange, meaning they have complete control over your funds like any other financial institution. This is the antithesis of decentralization. Some investors say you don't even own any crypto until you take your funds off Coinbase. Although, I'd say the majority of Coinbase's userbase doesn't care about this and it won't affect its valuation.
Last to Get Altcoins: There's a saying that when an altcoin lands on Coinbase it's already dead. It's hyperbolic, but there's a hint of truth to it. Decentralized exchanges like Uniswap or PancakeSwap are always first to get new tokens. They'll always be ahead of Coinbase and that might never change.
However, these decentralized exchanges are much more difficult to set up and navigate for beginner crypto investors. Defi poses no real threat to Coinbase.
What is Coinbase's stock symbol?
Coinbase will trade on the NASDAQ under the ticker COIN.
What does it mean for Binance?
Binance, another one of the most popular crypto exchanges in the world, launched a direct counterattack to Coinbase's IPO. They're allowing users to buy stock market shares with a new stock trading service, starting with Tesla.
In other words, beginning this week, you can purchase Tesla tokens on Binance which reflect the price of the company's stock price.
It's a mind-blowing, relatively new phenomenon in the crypto world that will continue to catch fire. Moreover, Binance's stock exchange is zero-commission and may qualify holders for returns including dividends.
This isn't even mentioning Binance's native crypto Binance Coin which surged more than 25% in the last 24 hours, reaching an all-time high of $637.44.
Some speculate Coinbase may too release their own cryptocurrency eventually.
Should I Buy Coinbase Stock?
Coinbase will likely explode tomorrow.
There aren't many betting against it in the near future. However, Bitcoin and Ethereum are better investments.
Coinbase's stock will add another layer to the ease of investing in cryptocurrency. It's the niche they will continue to profit massively from.
We fully expect Facebook investing groups, Reddit, and Discord groups to jump on the bandwagon when it becomes available sometime in the mid-afternoon. Like many recent IPOs and SPACS, however, there will be a massive sell-off in the days ahead.
Buy the rumor sell the news.
That isn't to say Coinbase isn't worth investing in at some point. But it's worth waiting for the bubble to burst before buying in.
Moreover, Bitcoin, Ethereum, and other high-market-cap altcoins will see tremendous upside in the days ahead.
Coinbase's growth parameters
Coinbase's growing number of users is largely due to appealing customers with a primary focus on investing in BTC. Betting on a high correlation between the prices of COIN and BTC is not a bad guess at all. BTC behaves like a commodity in digital form and a key feature is its predictable scarcity which has driven its valuation for the most part. It is an inflation-hedge and therefore a store of value. Bitcoin's utility is derived from empowering people to send value across borders to anyone with a Bitcoin wallet with no one to potentially prevent the transaction. It is censorship-resistant. All that is needed is electricity, Internet access, and a basic device to access the Internet. As long as the private key is kept private, not even governments, public authorities, or companies can enforce a personal action on the blockchain — such as executing an outgoing transaction. While a malicious state or institutional actor scenario might seem a stretch for some readers residing in stable countries, for many humans in developing countries and warring territories, the danger of theft of funds is a genuine concern. This is where Bitcoin shines.
But Coinbase shares do not only profit from a co-movement with BTC. Unlike many other crypto exchanges, of which there exists around 200, Coinbase has so far not failed to provide a working, user-friendly, and most notably a secure trading platform that has so far resisted any hacking attempts. Importantly, Coinbase behaves like a model student engaging with regulators, not trying to circumvent regulations, and taking KYC and AML measures seriously. This of course boosts customer confidence, demand, and future share price prospects.
One qualifying remark pertains to decentralized trading protocols such as Uniswap from the decentralized finance (DeFI) space. Decentralized exchanges (DEX) could contest the advance of centralized exchanges, as through the use of smart contracts, intermediaries could be made superfluous. Traders then could do without custodial wallets, adding an extra layer of security. However, a showdown will take place no earlier than five to ten years. For now, DEXs are inferior to centralized crypto exchanges due to high network costs and a lack of liquidity.
Conclusion: a call to action
In any case, financial institutions will need to adapt to a rapidly changing environment and make an effort to apprehend the implications of crypto currencies and blockchain technology in general for their businesses to stay on top of the game. Passivity is certainly not the go-to. Rather, established financial institutions need to take stock of their resources and possibilities to get active, for instance, investing in R&D for enterprise DLT solutions, partnering with a blockchain startup, entering a consortium, or even acquiring a promising blockchain company.
Bitcoin and its peers have attained adulthood and the blockchain space has produced with Coinbase an IPO company that is multiple times larger in terms of company valuation than much older incumbents. Coinbase's stock market launch is a call to action even for the sleepiest of the incumbent financial institutions: Crypto has come and will not go away, because the developments of the last decade cannot be reversed and too many are already invested in blockchain technology. Moreover, regulators are likely to endorse blockchain technology and crypto even further to bring in much-needed taxes for the treasury in light of the pandemic-related jump in public debts. Financial intermediaries and investors need to understand that April 14, 2021, does not mark the culmination of the evolution of crypto but rather a milestone in the history of crypto and blockchain technology — and certainly not the last: Of course, Coinbase is a growing company. So, an estimated market capitalization of US $100 billion will not be the peak of the company valuation. Rather, we can expect significant company growth and we can be curious when the company will have reached US $200 billion.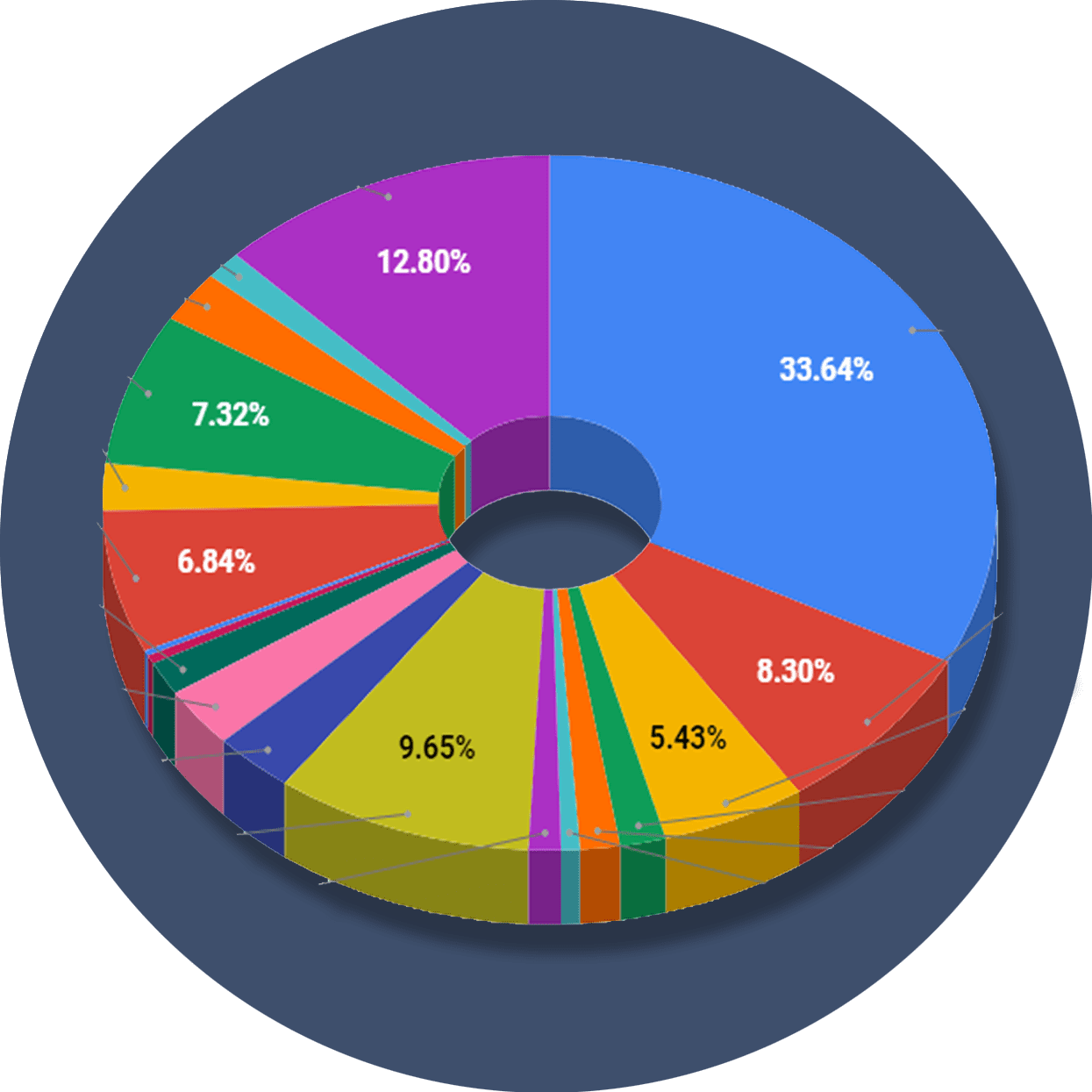 The ReadySetCrypto "Three Token Pillars" Community Portfolio (V3)
What is the goal of this portfolio?
The "Three Token Pillars" portfolio is democratically proportioned between the Three Pillars of the Token Economy & Interchain:
CryptoCurreny – Security Tokens (STO) – Decentralized Finance (DeFi)
With this portfolio, we will identify and take advantage of the opportunities within the Three
Pillars of ReadySetCrypto. We aim to Capitalise on the collective knowledge and experience of the RSC
community & build model portfolios containing the premier companies and projects
in the industry and manage risk allocation suitable for as many people as
possible.
The Second Phase of the RSC Community Portfolio V3 was to give us a general idea of the weightings people desire in each of the three pillars and also member's risk tolerance. The Third Phase of the RSC Community Portfolio V3 has us closing in on a finalized portfolio allocation before we consolidated onto the highest quality projects.
Our Current Allocation As Of Phase Three:

Move Your Mouse Over Charts Below For More Information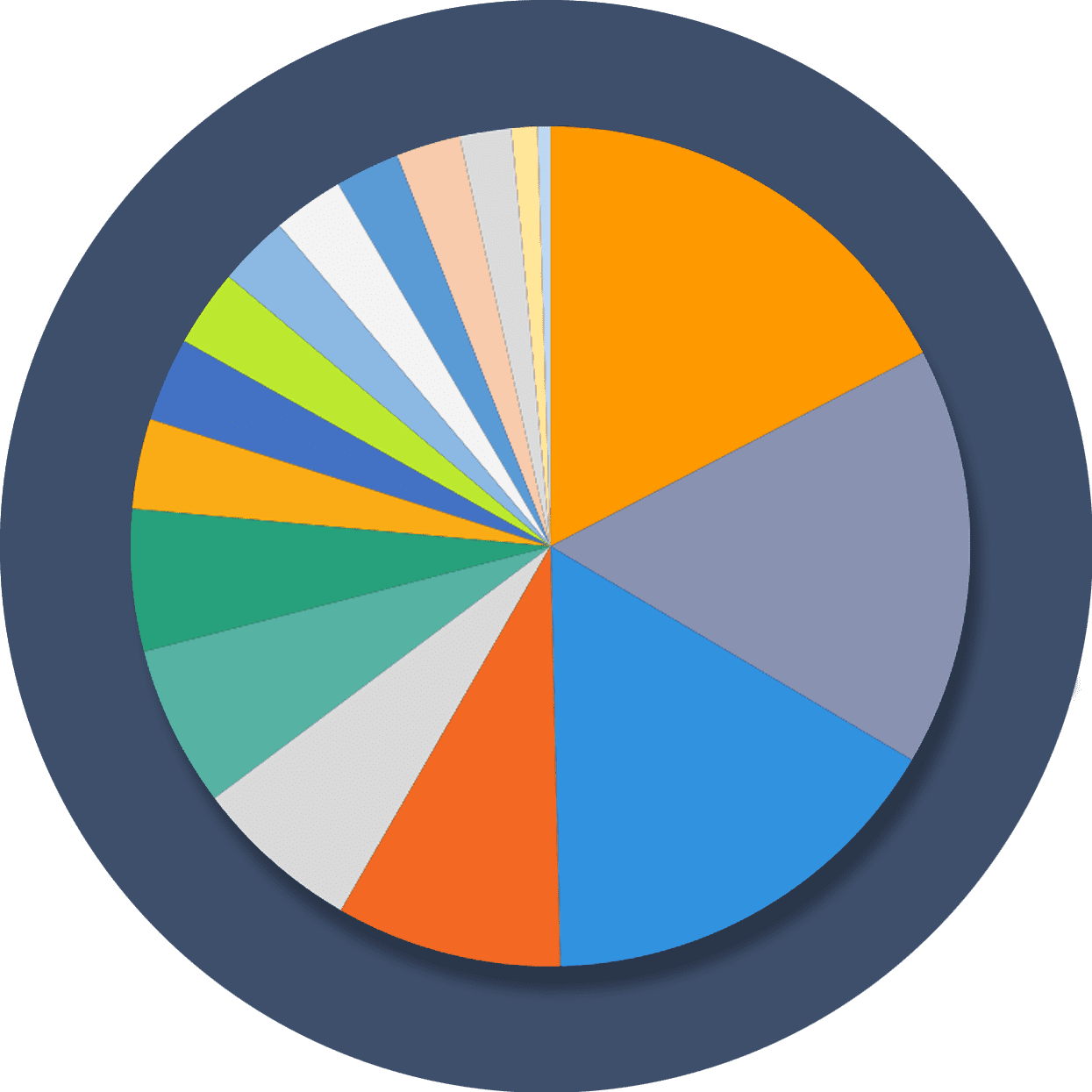 The ReadySetCrypto "Top Ten Crypto" Community Portfolio (V4)
What is the goal of this portfolio?
Current Top 10 Rankings: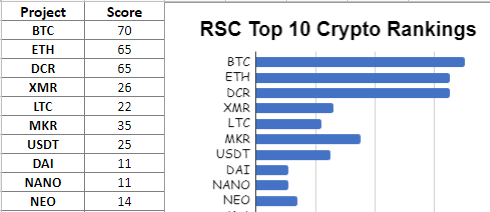 Move Your Mouse Over Charts Below For More Information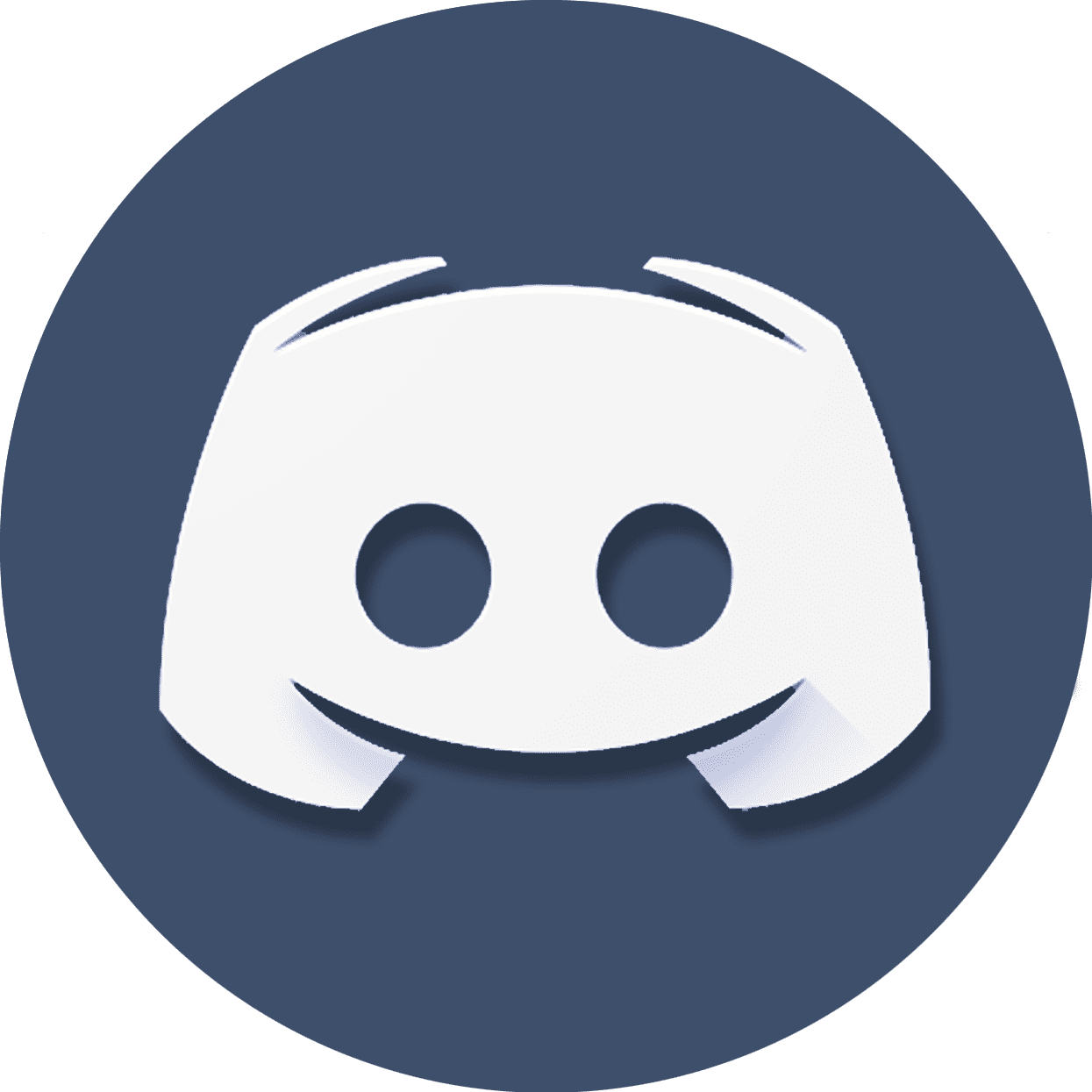 Our Discord
Join Our Crypto Trader & Investor Chatrooms by clicking here!
Please DM us with your email address if you are a full OMNIA member and want to be given full Discord privileges.