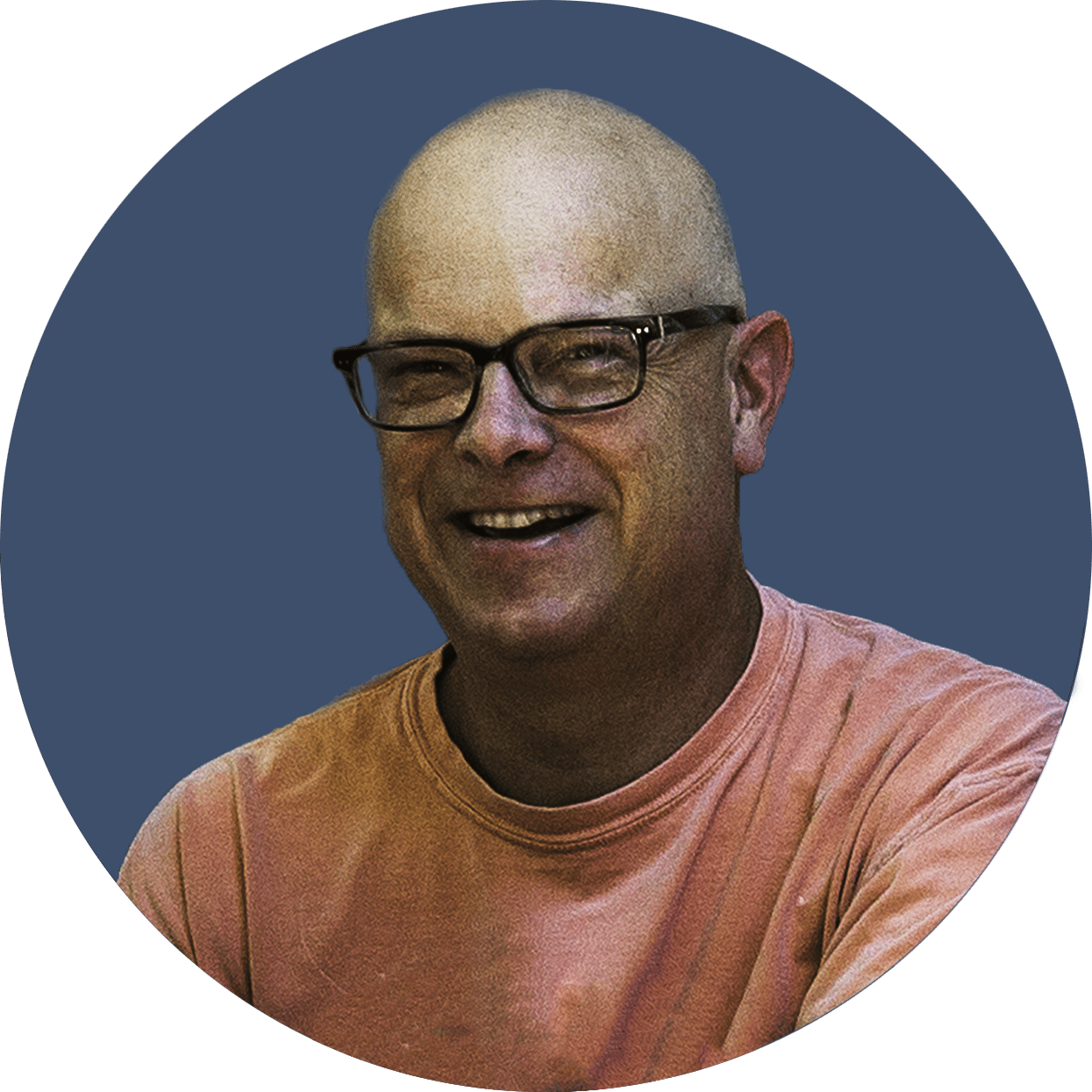 Doc's Next Trade School will be This Friday
The 4/12/2019 Trade School will be posted in the Trade School archive 
Our most recent "ReadySetLive" session from 4/10 is listed below. The next session should be tomorrow at 1600 ET. Watch Discord for updates.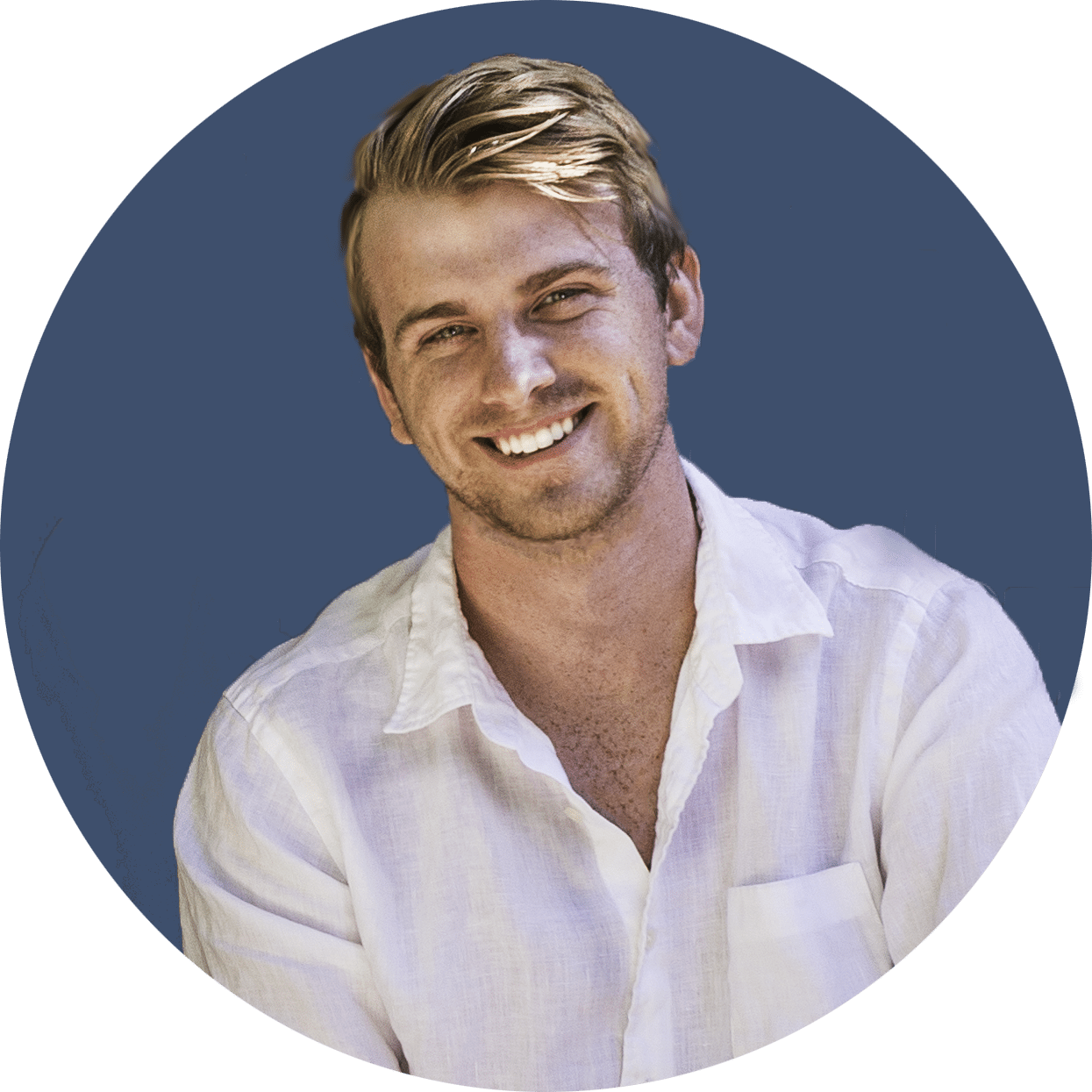 The World Of Derivatives Is Opening Up
About a month ago the CBOE announced it would be retiring its Bitcoin Futures trading.
I talked about how that wasn't a big deal and primarily it was because better and more diverse financial products for Bitcoin were on the way.
I believe there's a lack of financial products in a space that desperately needs them. They can help one hedge out and even profit from volatility and could even be built off other factors like hashrate.
Derivatives make up a large portion of modern market trading. Different products can be built to improve market participation. More established investors are used to buying structured products rather than outright establishing a large position in a single stock. Derivatives help them manage risk effectively.
The natural conclusion to make here is that established crypto exchanges, in a bid to attract more institutions to the space, would begin to build out these financial products. We've seen already with companies like Deribit, dYdX, and LedgerX offering options.
And now, we've learned about one of the largest exchanges in the world, BitMEX, and its plans to build out financial products (including options):
From Cryptoglobe:
"In a recent interview, Arthur Hayes, Co-Founder and CEO of crypto derivatives exchange BitMEX, talked about his company, and in particular, mentioned that he was looking into the idea of BitMEX issuing some kind of short-term Bitcoin bond.
'One thing that I have started exploring, on a very small scale, is how do we generate income natively…if I hold some Bitcoin and I want to generate some income from it, it's extremely difficult. It means I have to lend it to somebody unsecured… and default rates are quite high.
So, one of the underpinnings of the fixed income markets in the traditional space is that high-quality corporates that everybody knows and trusts issue commercial paper, short-term paper, and usually U.S. dollars, for the funding needs of their company. Now, usually, they don't need this money. It's more that it's operationally and financially efficient for them to borrow money instead of using their retained earnings.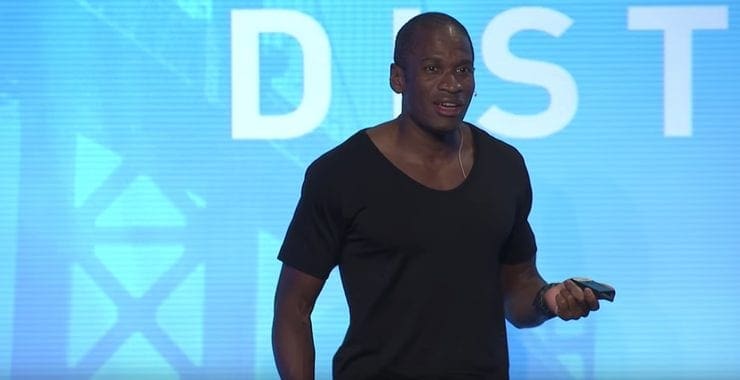 That should happen in crypto as well. I want to create a future where the highest quality exchanges and miners… issue short-term Bitcoin bonds to the ecosystem. So, let's say you want to buy some 30-day paper. Why can't you buy a BitMEX 30-day zero-coupon bond [CryptoAM note: zero coupon bonds don't pay interest Arthur misspoke here] that yields some rate of interest that reflects the market's determination of our credit risk? Or the Coinbase, or the Kraken, or the Bitmain… that probably don't need the money but they have a reputation to uphold. Do I want to default on the ecosystem? So, I'm more inclined to pay back this money because I want to keep the good name of BitMEX in good standing.
So, if we start to have an almost risk-free curve of interest for Bitcoin, then riskier borrowers can start to price themselves against the rock-solid companies in the ecosystem, and people can start to select. OK, I'd like to take a little bit more risk. Maybe, there is a speculative project. They're going to build X, and they need a 100 bitcoin, and they are paying a 20% per annum yield. I am going to buy that issue.
Now, we're really creating a credit curve for Bitcoin, and people can start natively borrowing it, and creating businesses around, in the crypto space, borrowing crypto, having no outside currency exposure. That really helps generate this ubiquitousness of the use of Bitcoin and other cryptocurrencies, and that really takes our industry forward.
So, that's something I'm looking into now, and hopefully in the next few months I can come up with sort of a paper, if you will, or a test transaction to see if there really is interest for this, so that we can get this fixed income market going.
And obviously, from a selfish perspective of BitMEX, the fixed income markets are much larger than the FX markets… So, if we can start to trade interest rate derivatives on our native crypto credit curve, which is comprised of the best quality companies in the space, that's really going to take our platform to the next level, and help us achieve our goal of becoming the largest exchange and the most profitable in the world.' "
But what's really got me interested?
"We hope to possibly have our own options platform in maybe in 12-18 months."
So, what we should take away from this is that BitMEX is looking into building financial products based off Bitcoin.
They'll start with BTC based bonds that a company could issue in order to finance themselves. As a Bitcoin holder you'd be able to lend to a company like a BitMEX for a certain payout over a certain period of time. I've talked about similar mechanisms for ETH and DAI, but this would be a massive step forward as BitMEX is one of the largest and most active exchanges in the world. Similar to how other exchanges have followed Binance's innovation and model, this would start a horse race to offer Bitcoin derivative products.
What's more, it gives rise to active economic forces that will spur growth and investment back into the industry. Cryptocurrency companies will be the ones on the other side of the bond, and they will be able to use that working capital (importantly based in BTC!) to grow and succeed.
This would be a large development for the space for a few reasons.
We could have a risk floor established and allow counterparties to price accordingly
You could see how institionstions price risk , giving you the ability to quantify risk for different industry verticals (miners, exchanges, etc.)
Instead of just hodling, you can (reliably) put your Bitcoin to work!
But, the big development here is that this is a starter pistol for a much bigger movement. What begins as a snowball will quickly become an avalanche as more exchanges and institutions race to build and offer better financial products based off crypto.
There are many legacy financial products that have yet to be translated into crypto, and that opportunity cannot be understated. Not to mention, I look forward to the interesting plethora of hybrid and brand new financial products we can build.
The future is bright. And it's decentralized.
An Update Regarding Our Portfolio
RSC Subscribers,
We are pleased to share with you our Community Portfolio V3!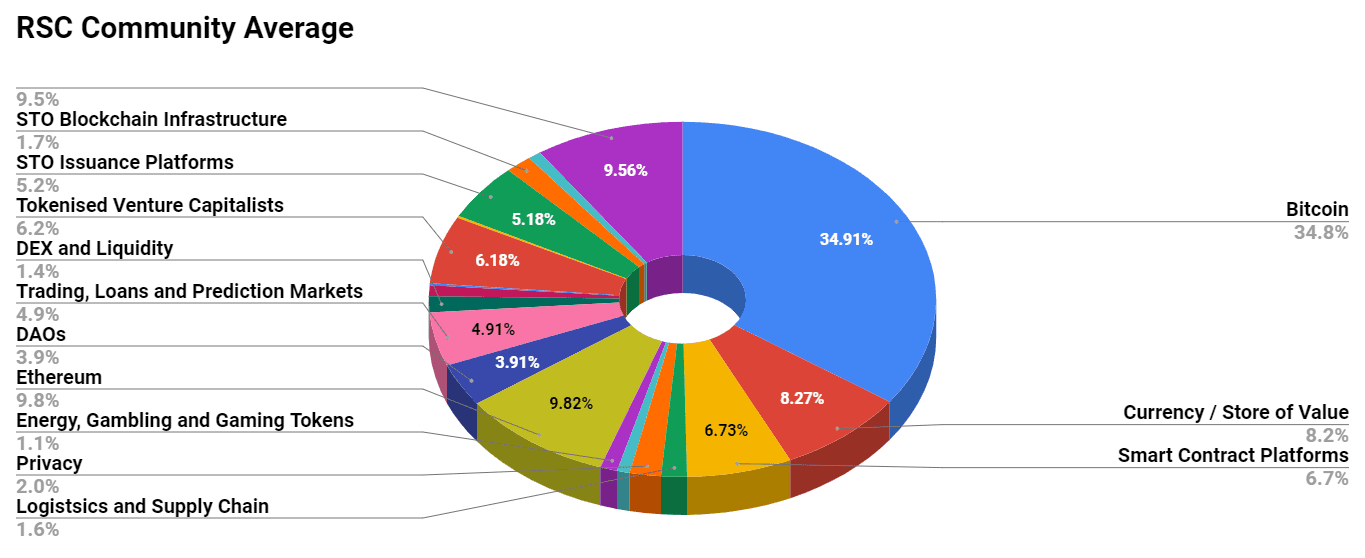 Add your own voice to our portfolio by clicking here.
We intend on this portfolio being balanced between the Three Pillars of the Token Economy & Interchain:
Crypto, STOs, and DeFi projects
We will also make a concerted effort to draw from community involvement and make this portfolio community driven.
Here's our past portfolios for reference: 
RSC Managed Portfolio (V2)
 [visualizer id="84848″] 
RSC Unmanaged Altcoin Portfolio (V2)
 [visualizer id="78512″] 
RSC Managed Portfolio (V1)