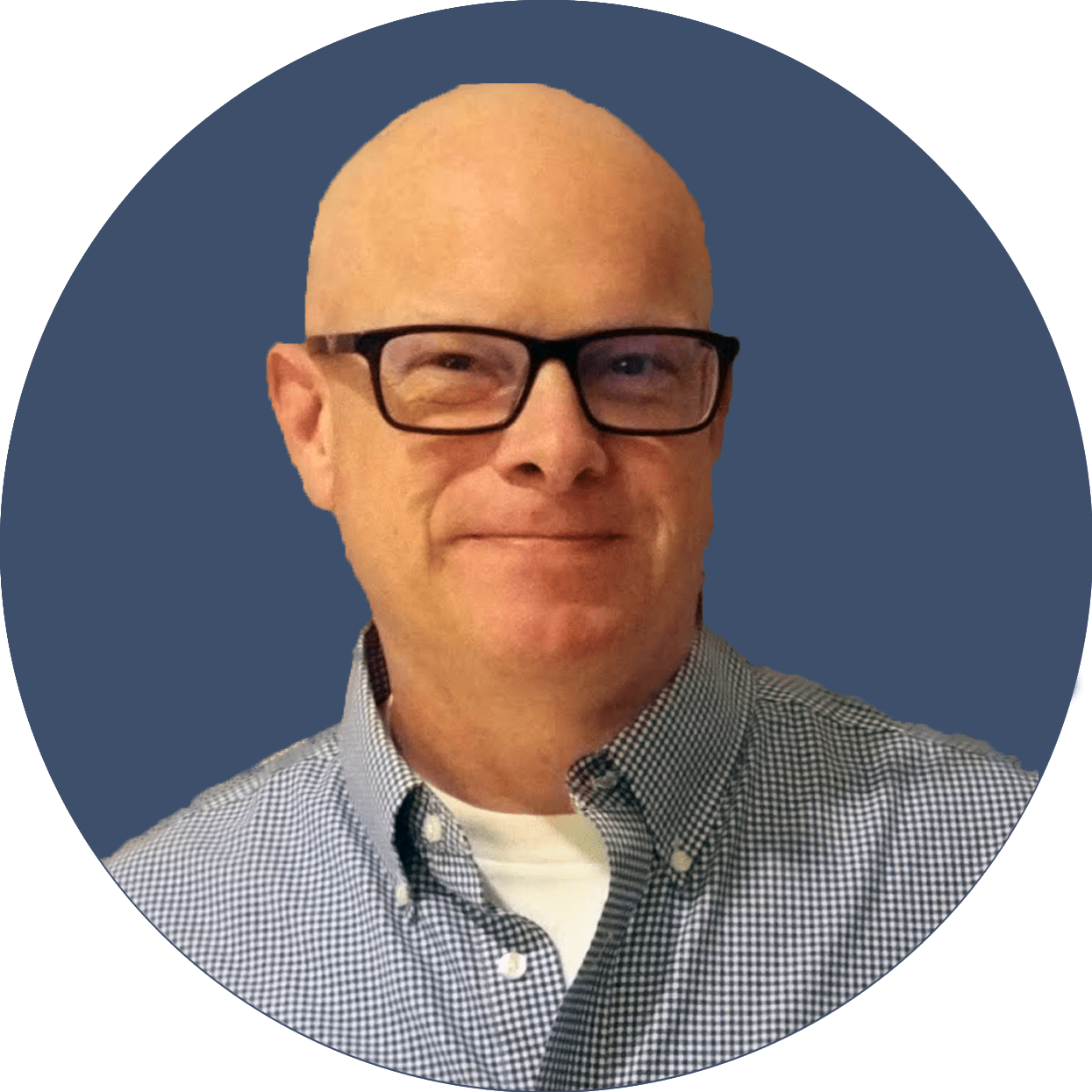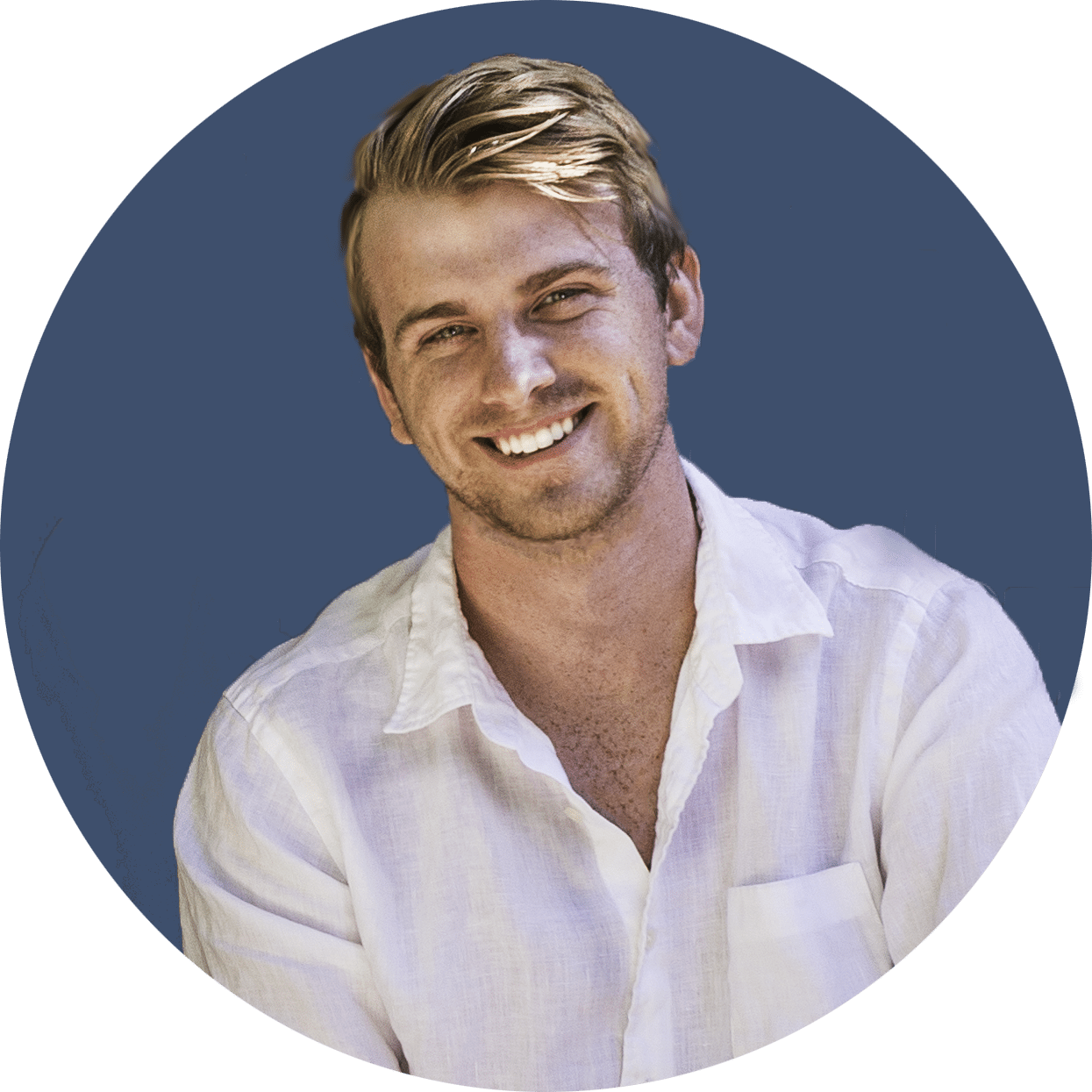 3 Tokens To Watch If Confidence Returns To The Market
So, now that Musk owns Twitter, we should see some mainstream attention on cryptos as he pushes for things like Dogecoin being accepted for use by the social media platform, among other things.
In today's newsletter, we will analyze three cryptocurrencies that, in my opinion, are currently undervalued which could do quite well when confidence returns to the market.
COTI ($COTI)
The first project on the list is COTI and its cryptocurrency of the same name. COTI is one of the most relevant projects within the Cardano ecosystem. COTI offers a platform focused on helping organizations build their payment solution and digitize any currency to save time and money.
COTI wants to offer an instant online payment system using a unified currency, thus being a payment platform and a coin at the same time, a fast, scalable, reliable and straightforward way to make online payments, with a transparent record of these and available to everyone.
All this is in a decentralized way, and that can be used by ordinary people, companies, governments, applications, websites or whatever you can imagine.
COTI has also implemented Trustchain, a network that uses a multi-dag structure to offer great scalability to its users, being able to process more than 100,000 transactions per second and with very low commissions, two extremely important things for the purpose they want to achieve, to become in the means of payment preferred by as many people as possible. As I mentioned before, COTI allows users to create different ways of sending or receiving payments from this same platform, from where with COTI Pay, the app of this project, we can create payments both online and offline, including cryptocurrencies with variable prices, cryptocurrencies stable or even create a new currency for our company or business, with which we could offer benefits to our customers.
From COTI Pay, we could also generate passive interest with our coins and even request loans, an application similar to the fintech ones that we know today but with all the improvements I mentioned before.
COTI will also be a remittance system. People from any part of the planet could send and receive money without any limitation, restriction or theft of their money through taxes charged by governments.
A great solution that can change the way people make or receive payments anywhere in the world. The COTI cryptocurrency has a current price of $0.24, a market capitalization of $300,000,000 and 868,000,000 coins in circulation. Now, why do I think it's underrated? Well, simply because this coin, being part of the Cardano ecosystem, is highly correlated with the price action of ADA, and now that ADA has become quite bearish in recent times, it has dragged down a large part of the coins in its ecosystem.
So, COTI could be at discount prices right now just because Cardano is correcting, but if 2022 manages to be a great year for Cardano and its development as everyone is expecting, COTI could also have a good rise.
Coinweb ($CWEB)
Coinweb is a multi-chain computing platform that aims to create interoperability for real-world use, thus offering a more collaborative, better connected and accessible blockchain technology for all.
As we know them, blockchains are created separately from each other, which means that if a project wants to build on one of these blockchains, this application or protocol can only benefit from the characteristics of that chain of blocks. If This fails or has a problem, both this and all other applications will be affected.
For example, a project is created on a network that becomes increasingly slow and extremely expensive over time. That project may end up failing just because it was linked only to a blockchain.
Coinweb solves this since it is a multi-chain computing platform built on several blockchains, allowing applications to benefit from the different connected networks. Sharing information, properties and functionalities between all these blockchains and running smart contracts in parallel without compromising the security of the different networks. Coinweb takes interoperability to another level, and in this, it is very similar to Polkadot, as it connects several parallel chains to a central core so that they can communicate with each other and achieve a strong ecosystem where tokens could move freely between multiple chains, decentralized finance could make use of larger and more shared liquidity. DApps could adapt to different blockchains or acquire new functions of certain chains by migrating and living in any of these networks only.
All this while increasing the security of each new dApp, reducing commissions by having a decongested network, drastically increasing the capacity of each smart contract. In addition, Coinweb has its wallet from which we can exchange tokens between different networks and even buy or create our coins. The team is public, and you can check it on their website, all people with experience in crypto and the other developed fields. CoinWeb is a brutal project, and their CWEB cryptocurrency has just come out, yet everything has already been listed on big exchanges like KuCoin and Gate.io, which means a lot for a new Project.
This coin is currently priced at $0.02, a capitalization of a market of 40 million dollars and 197 million tokens in circulation. It is a very strong project similar to Polkadot in what it tries to achieve but fresh out of the oven and has a great team behind it, so as soon as the market recovers, we will probably see it achieve good price increases.
TSCT ($TSCT)
TSCT defines itself as a Global Smart Contract Market. It is an ecosystem capable of giving people who don't know about code or programming the ability to create their next-generation smart contracts.
Thus increasing the adoption of the blockchain through every industrial field and even in people's daily lives. To achieve this, Transient has four applications within its ecosystem. The first of these is TSC-Core: This is Transient's flagship product since it focuses on creating and managing standard smart contracts. That can be granted different characteristics such as transfer, deposit and digital signature, thus providing what they call "next-generation Smart Contracts" because we do not need to know programming to create them. The next application or function they have is called Cryptopool. This is focused on allowing its users to create their pools for cryptocurrency price predictions and share the profits, where the creators are also rewarded for their contributions.
Without any programming, you can create a group and predict the specific price of a coin for a certain date. For example, creating a pool to predict the price of ETH for January 10, 2022, where both those who guessed right and the creator of the said pool will receive rewards.
In addition, there will not only be pools of predictions for crypto topics, but it will also cover other things such as electronic sports, so it can become very interesting for people who have interests beyond cryptocurrencies. They will also have the Esports dApp, which creates an ecosystem around a P2P market for our favourite competitions where we can bet on the best players, the results of the games and other things taking social bets on this type of content to another level, being able even to implement live Twitch broadcasts at the time of betting.
At the beginning of 2022, the NDA function will be available, with which you can create a home for anything that has to do with working with partners, clients or other people, creating and signing these contracts comfortably and simply.
They recently partnered with Chainlink and are now looking for partnerships with big names within the esports field, which could attract many people from outside the crypto world, which is good as it generates new adoption. So, there are many things to come for Transient, a project that simplifies complicated things, and that is why it managed to catch my attention. The TSCT cryptocurrency has a current price of $0.02, a market cap of just $5 million, and 70 million tokens in circulation.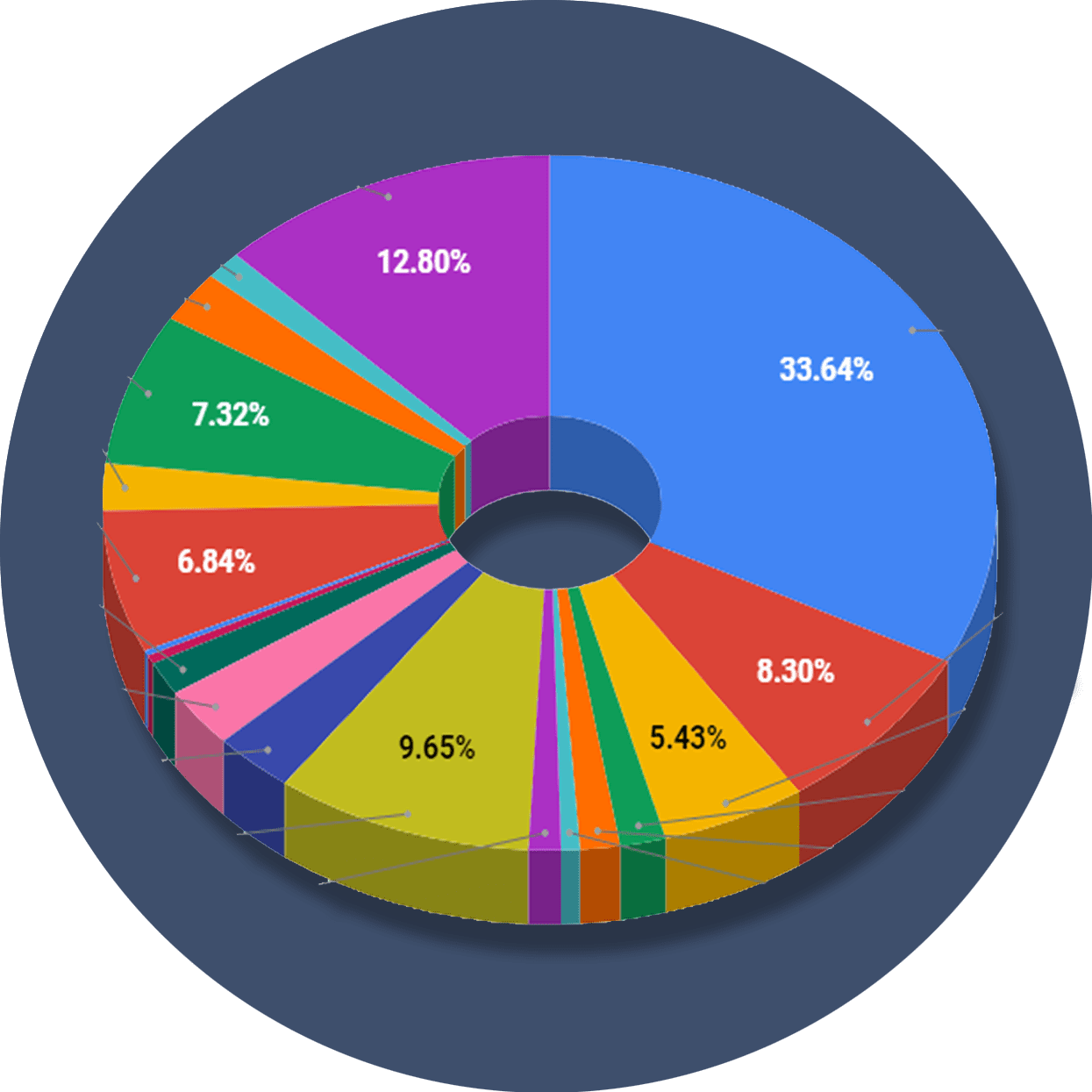 The ReadySetCrypto "Three Token Pillars" Community Portfolio (V3)
What is the goal of this portfolio?
The "Three Token Pillars" portfolio is democratically proportioned between the Three Pillars of the Token Economy & Interchain:
CryptoCurreny – Security Tokens (STO) – Decentralized Finance (DeFi)
With this portfolio, we will identify and take advantage of the opportunities within the Three
Pillars of ReadySetCrypto. We aim to Capitalise on the collective knowledge and experience of the RSC
community & build model portfolios containing the premier companies and projects
in the industry and manage risk allocation suitable for as many people as
possible.
The Second Phase of the RSC Community Portfolio V3 was to give us a general idea of the weightings people desire in each of the three pillars and also member's risk tolerance. The Third Phase of the RSC Community Portfolio V3 has us closing in on a finalized portfolio allocation before we consolidated onto the highest quality projects.
Our Current Allocation As Of Phase Three:

Move Your Mouse Over Charts Below For More Information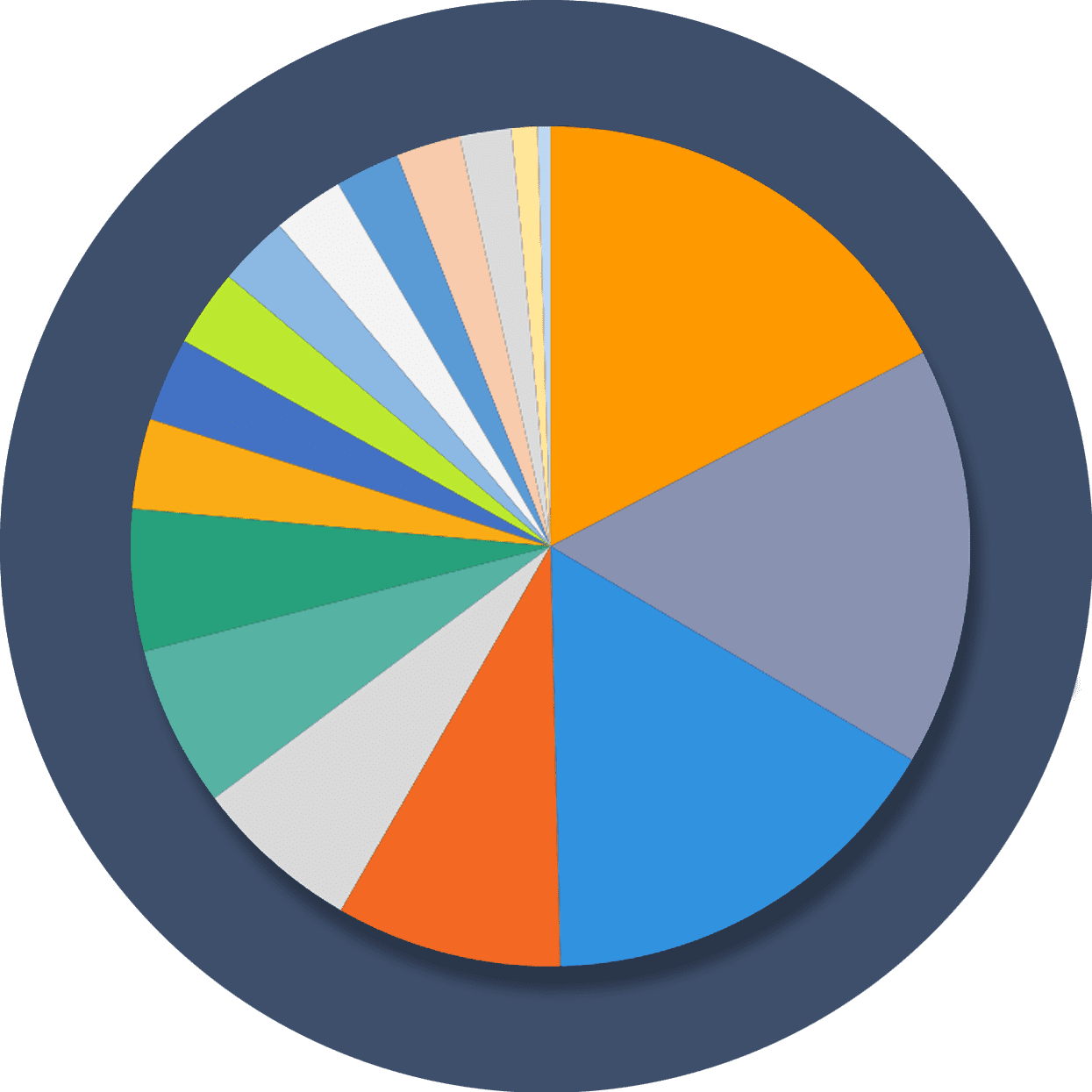 The ReadySetCrypto "Top Ten Crypto" Community Portfolio (V4)
What is the goal of this portfolio?
Current Top 10 Rankings: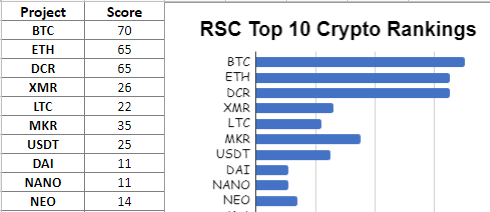 Move Your Mouse Over Charts Below For More Information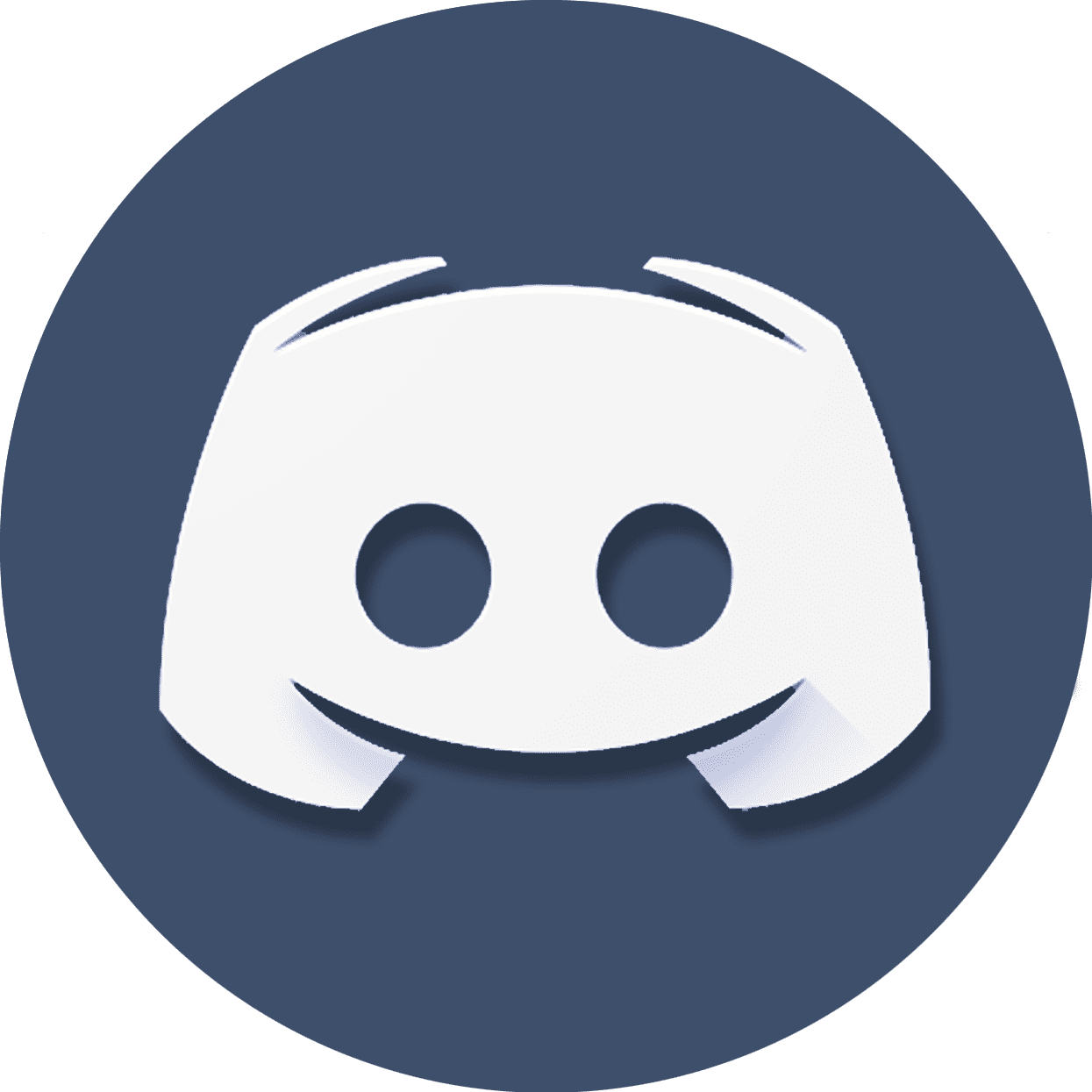 Our Discord
Join Our Crypto Trader & Investor Chatrooms by clicking here!
Please DM us with your email address if you are a full OMNIA member and want to be given full Discord privileges.