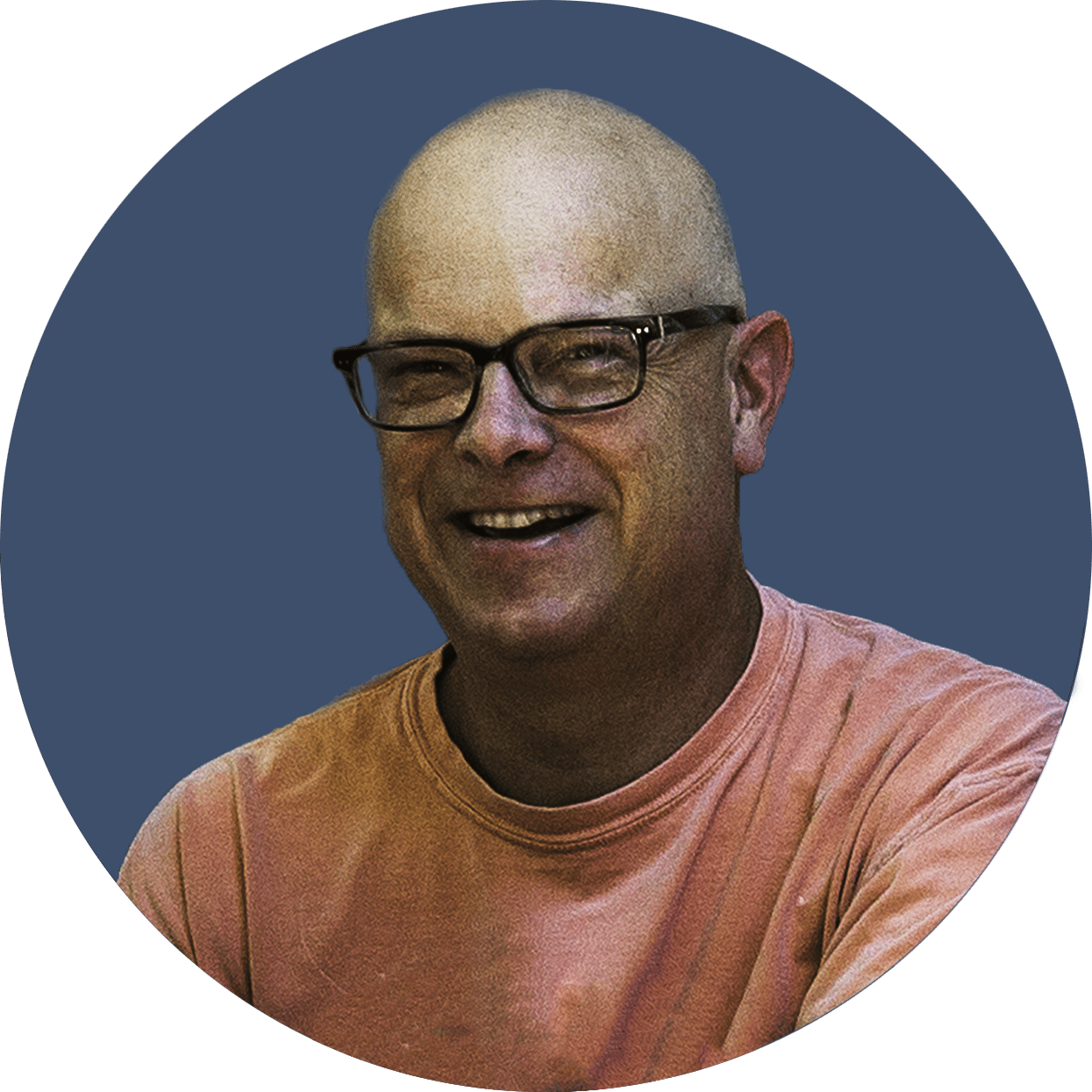 Doc's 4/30 Trade School on Risk Management is posted in the archive.
Our most recent "ReadySetLive" session from 4/24 is listed below.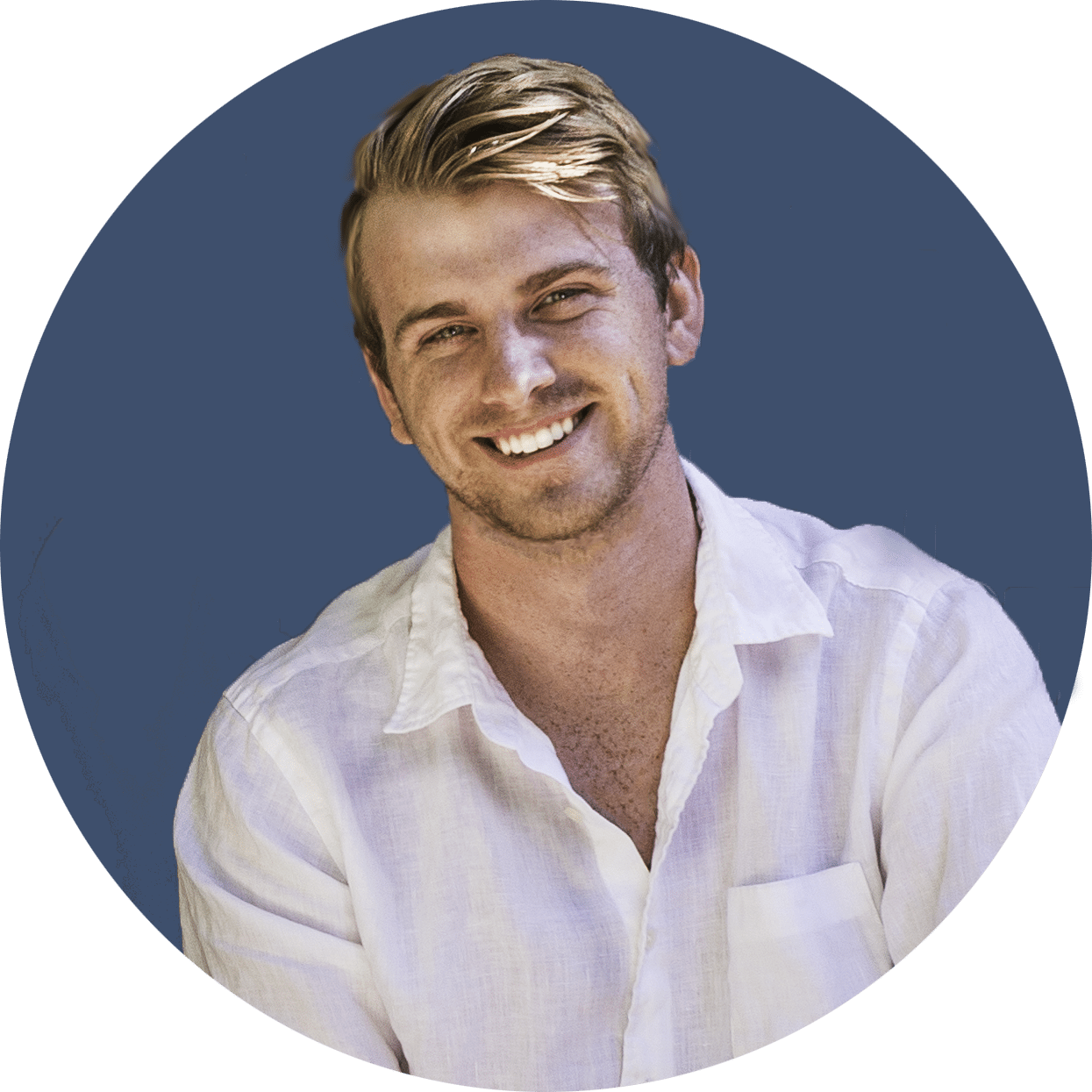 FANTOM: A True Ethereum Competitor? 
Today we'll be looking at the Fantom project, a DAG-based distributed ledger incorporating new methods of scalability, combined with a high-performance virtual machine and safe, secure smart contract execution. In their words, Fantom aims to be the "nervous system for smart cities".
From their whitepaper's abstract:
"Blockchain technology has provided a way to maintain consensus across all nodes with no central authority. However the technology faces fundamental issues like a lack of real-time transaction settlement and scalability. Despite improved consensus algorithms, Some blockchain implementations such Bitcoin or Ethereum synchronize one block at a time.
This results in slow confirmation times, one of the biggest factors stopping blockchain technology from being widely used across many industries. Although Smart Contract platforms such as Cardano and EOS have started to emerge, public Distributed Ledgers are still not widely used. To address these persistent issues, a new model based on the Directed Acyclic Graph (DAG) was developed. FANTOM is a new DAG based Smart Contract platform that intends to solve the scalability issues of existing public distributed ledger technologies.
The platform intends to distinguish itself from the traditional block ledger-based storage infrastructure by attempting to employ an improved version of existing DAG-based pro-tocols. The FANTOM platform adopts a new protocol known as the "Lachesis Protocol" to maintain consensus. This protocol is intended to be integrated into the Fantom OPERA Chain. The aim is to allow applications built on top of the FANTOM OPERA Chain to enjoy instant transactions and near zero transaction costs for all users. The mission of FANTOM is to provide compatibility between all transaction bodies around the world, and create an ecosystem which allows real-time transactions and data sharing with low cost."
The whitepaper goes further to describe why they are making Fantom:
"The vision of FANTOM is to grant compatibility between all transaction bodies around the world using fast DAG technology that can be deployed at scale in the real world, and to create new infrastructure with high reliability that allows for real-time transactions and data sharing. FANTOM has the intention of being used on a large scale in various industry verticals, such as telecommunication, finance, logistics, electric vehicle provision and others.
The FANTOM Foundation intends to create the FANTOM platform along with a new Smart Contract-based ecosystem that can be used by all current and future partner companies around the world. To facilitate consistent global transactions with high accuracy and reliability, the FANTOM Foundation will lead the next generation of distributed ledger technologies.
The platform intends to be open-source: used and changed by the community, and to provide various application support tools that can be used to create decentralised applications (DApps)."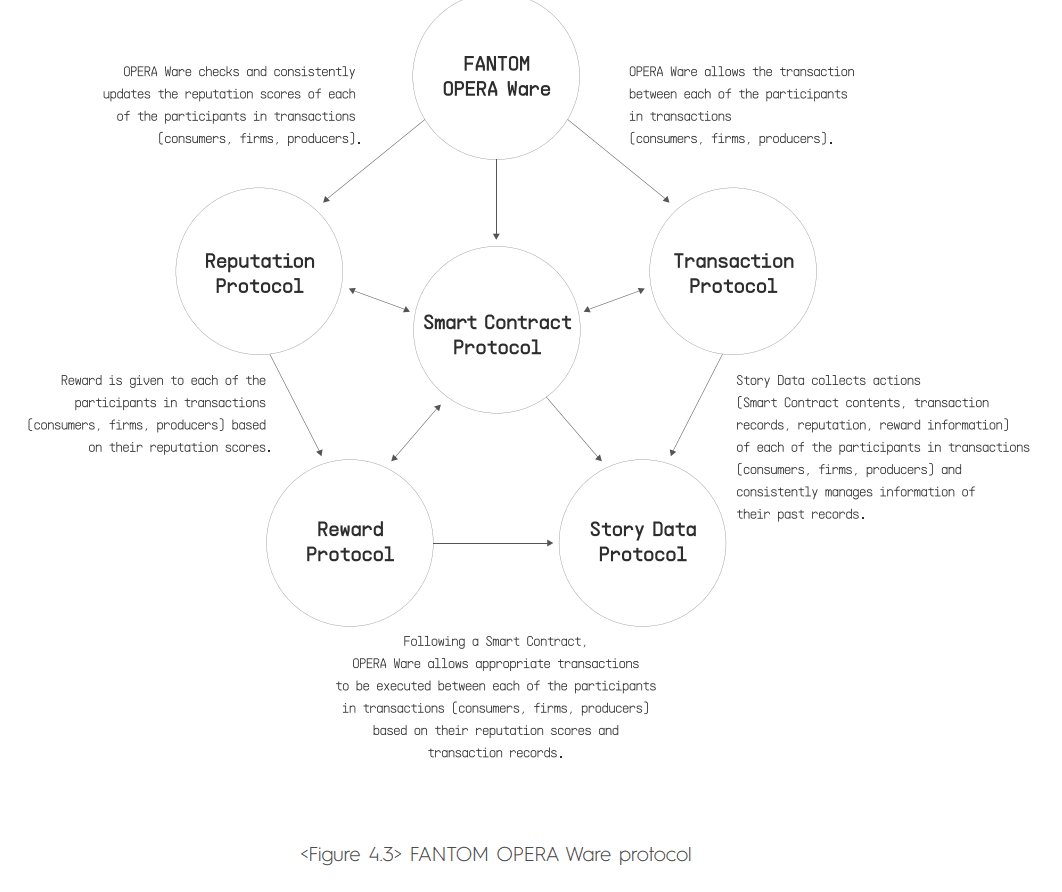 The Fantom solution is presented as follows:
"As a means to solve the problems of existing blockchain solutions, Fantom aims to develop a new implementation of DAG-based consensus, which intends to create a new platform that improves the scalability and versatility of existing DAGs. FANTOM's technology is intended to create potentially infinite scalability, and process hundreds of thousands of transactions per second even with large numbers of nodes participating in the network. The FANTOM OPERA Chain is intended to solve the scalability limitations of existing blockchain with the Lachesis Protocol.
This is intended to nbe achieved by adopting a method where a single event block verifies the previous transaction, and transactions are verified and processed asynchronously without being approved by the miners as in prior blockchains. Thus, increased transactional load will not lead to delayed approval or bottleneck effects. It intends to also manage historical information on its own without being assisted by external databases such as the Oracle Database. Event blocks that store information from transactions that arise include multiple data packages. A data package may include transactions, Smart Contracts, historical information, reputation management, and rewards.
The FANTOM OPERA Chain intends to make the processing infrastructure in our society more transparent and reliable. With fast and safe processing methods based on DAG and independent management of historical information through "Story Data", the Lachesis protocol is intended to be expanded into various industries along with Smart Contracts."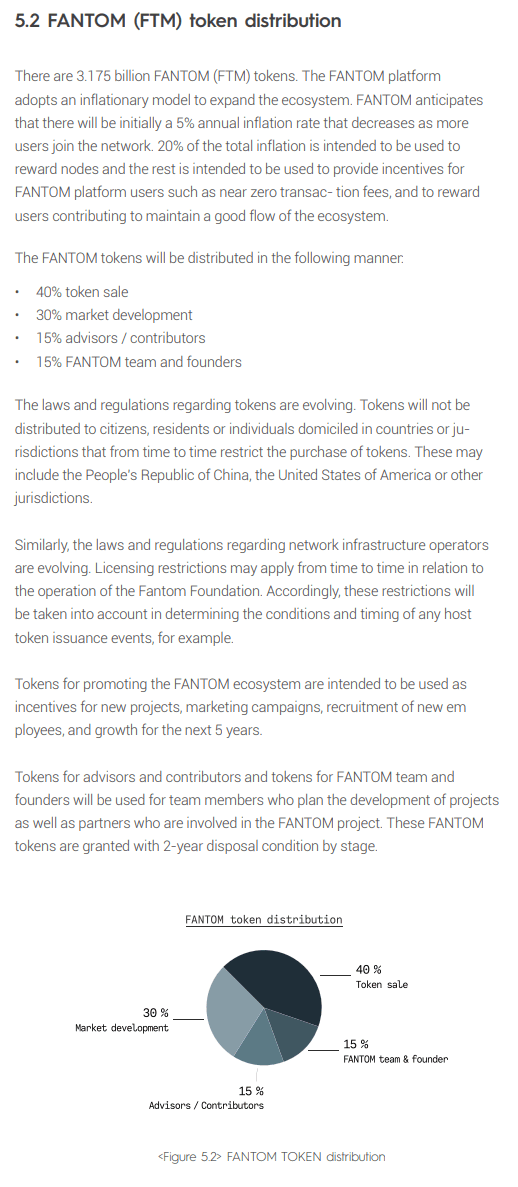 In a recent interview with Crypto Lark, Andre from Fantom answered the question regarding the upcoming releases:
LARK: "The year moving forward: currently we're in testnet, when is mainnet coming? What can we expect from Fantom in the coming year?"
ANDRE: "Mainnet is officially scheduled for Q3 of this year. I'm expecting it to happen quite a lot sooner. We want to do beta mainnet around end of May. We'll let it run for a month or two with a few security based hackathons to make sure the consensus security mechanisms stay true, then launch. From there the focus needs to shift to ecosystem development.
That is, facilitating [building] on top of it [in order to] make it easier to introduce that to new environments. Fantom sort of has to facilitate that same role where it's not necessarily the one that people know about but there's a lot of really cool products running on top of that (e.g. MySQL to Facebook).
Once mainnet is live we'd like to shift that focus away from Fantom as the primary builder. We'll be releasing some of our own products: the smart city stuff, the payment solutions (and again all open source so people can build their own solutions on top of that). After that the focus will definitely change to community building and marketing/outreach."
SharkCIA recently interviewed Fantom's Micheal Chen and the two most interesting quotes I thought were:
"Since taking on this marketing role, my goal has been to expand the view of what Fantom is. What we've built—what you see in our repositories—goes beyond FantomPay and smart cities. While these use cases are incredibly promising and valuable, because of the ingenuity of the tech we actually have the potential to give today's major players (think Ethereum or Hedera Hashgraph) a run for their money.
​
"90% of projects in the space will probably fail. The space is filled with misallocated capital, Ethereum forks and tokens left and right, a lack of vision and understanding of what we're building towards, and unfortunately some malicious actors. I'm glad to say that Fantom has the right team members and community on board to fight those odds, and we'll be making big waves as we march toward adoption. "
In one of their initial medium posts regarding the potential of the project, they highlight the following:
"Fantom's potential is not limited to just smart cities. Fantom will expand much further by becoming the nervous system for each and every aspect of what makes a smart city. In other words, Fantom will become:
The nervous system for smart cities
The nervous system for public utilities
The nervous system for smart living
The nervous system for healthcare
The nervous system for education
The nervous system for traffic management
The nervous system for resource management
The nervous system for environmental management
Fantom will become the IT infrastructure backbone for the above complex and significant industry applications requiring large quantity of high speed scalable solutions.
All of these industry sectors contribute to the successful development and management of smart cities. And the ability to collect, store, secure and provide permissioned access to shared data across these industry sectors provides unique opportunities for smart cities to develop new and innovative services."
In conclusion:
This has the mark of a solid project. At roughly rank 200 by market cap, it is still very small and relatively undiscovered.
The project seems to have an "it" factor that many comparable projects are lacking. It sports a large team, lots of qualified advisors and backing companies, it trades on a number of exchanges, and offers a rather compelling vision.
Again, the operative word regarding this project is "undiscovered". That's meant positively and in a pejorative sense. It could remain "undiscovered" ad infinitum, as many projects end up being.
But, I believe the upcoming importance of smart cities and the DAG nature of this project will help it stand out, so long as they can prove their tech stack has value and can attract the right sort of clients to get them buzz.
I will be keenly watching the progression of this project.
Press the "Connect" Button Below to Join Our Discord Community!
Please DM us with your email address if you are a full OMNIA member and want to be given full Discord privileges.
An Update Regarding Our Portfolio
RSC Subscribers,
We are pleased to share with you our Community Portfolio V3!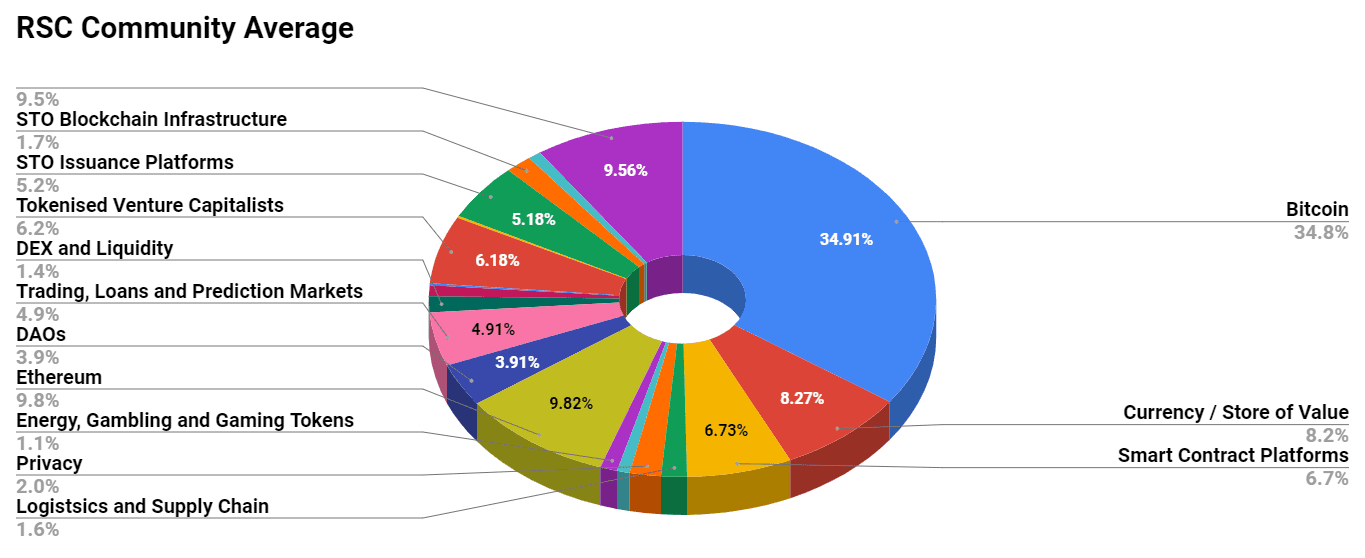 Add your own voice to our portfolio by clicking here.
We intend on this portfolio being balanced between the Three Pillars of the Token Economy & Interchain:
Crypto, STOs, and DeFi projects
We will also make a concerted effort to draw from community involvement and make this portfolio community driven.
Here's our past portfolios for reference: 
RSC Managed Portfolio (V2)
 [visualizer id="84848″] 
RSC Unmanaged Altcoin Portfolio (V2)
 [visualizer id="78512″] 
RSC Managed Portfolio (V1)