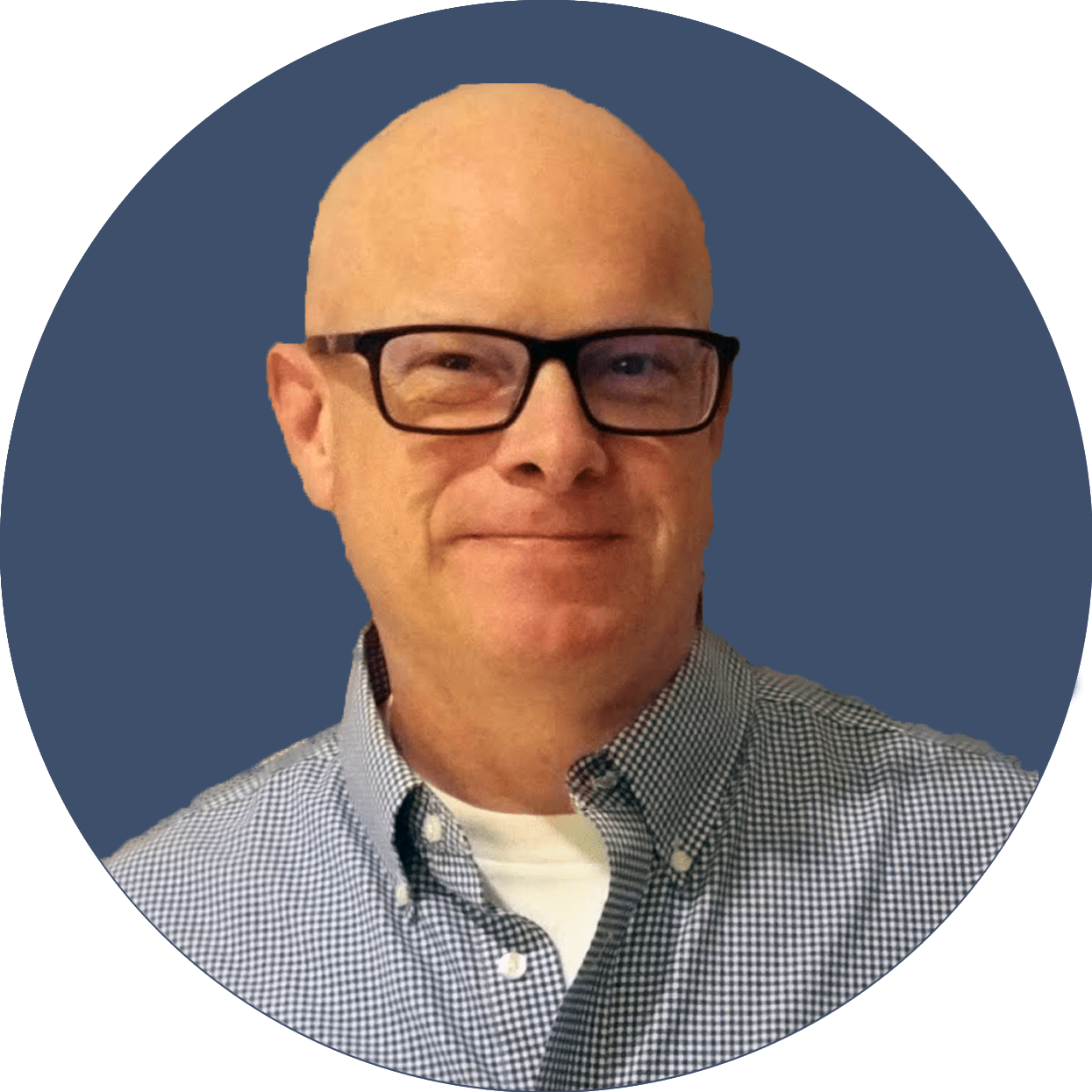 Doc's Daily Commentary and Watchlist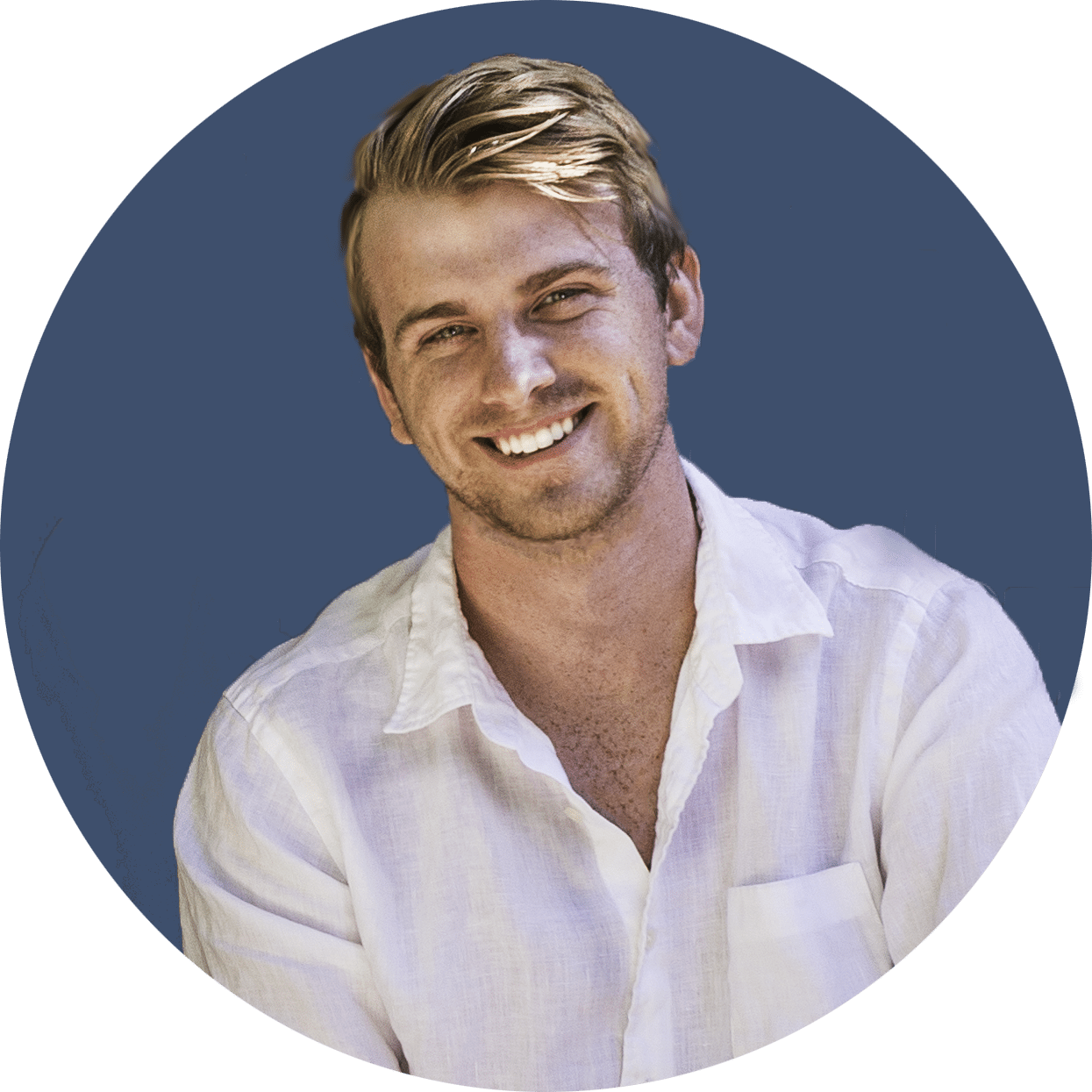 The Merge Is (Nearly) Upon Us; Will It Thaw Crypto Winter?
Hi there, hope you've had a good week. Today the newsletter looks at the upcoming Ethereum Merge, some recent DAO events in the broader context of how well decentralised organisations have fared during the ongoing bear market, and might fare ahead; we also take stock of the crypto winter.
tl;dr
Decentralised autonomous organisations, or DAOs, may not be as dead as some would have you believe
For some crypto is still searching for that compelling use case. That's how it should be, they say
Ethereum's upcoming Merge: the return of optimism?
Enthusiasm for Ethereum is growing ahead of the Merge, where it shifts from energy-hogging proof of work to proof of stake, expected to happen (after many delays) in September. A final dry run is scheduled between 6-12 August. Hopes are high that this will enable Ethereum to scale by growing capacity from 10-20 total transactions per second to 100,000 (eventually).
This interest has led to Ether flipping Bitcoin in the options market for the first time — meaning that the dollar value of ether options contracts on the main exchange Deribit was 32% more than those locked in Bitcoin options trades.
Bitcoin is the original crypto, and always the gorilla in the room, but the moment when it is eclipsed by Ethereum doesn't feel far off.
This moment has a name: the 'flippening,' and Ethereum devotees think it might be close, according to Vildana Hajric and Olga Kharif of Fortune.
But Ethereum cofounder Vitalik Buterin last week told the Ethereum Community Conference (EthCC) that the Merge upgrade was still "not priced-in" according to Billy Bambrough of Forbes. He made clear that he wasn't just talking in financial or market terms, but "even just kind of like psychological and narrative terms."
Despite the doomsayers, DAOs aren't dead
Whither or wither decentralised autonomous organisations, or DAOs? Only a few months ago the Harvard Business Review was exploring how DAOs could change the way we work. But by mid July TechCrunch was telling us to get ready for a lot of dead DAOs.
No question there have been problems. SpiceDAO, which bought a copy of the Dune script bible in January for $3 million, is apparently being converted to a private company and selling the bible.
The recent back and forth in the Aave DAO's response to a proposal to launch a stablecoin has illustrated how DAOs can work (overwhelmingly supporting the move, even as some mocked the decision on twitter).
But approval of proposals cannot be taken for granted: The DAO of Lido Finance (a YAP Global client) voted no to the sale of 1% of its tokens to VC fund Dragonfly Capital, according to Chayanika Deka of CryptoPotato. (Dragonfly's CEO Dmitri Lapidus told Kerman Kohli in late July that DAOs need to stop trying to reinvent the wheel and instead think of themselves as 'on-chain startups.')
In both cases the governance process is not over: Aave will hold two further governance votes on design and roadmaps, according to The Defiant's Samuel Haig. Lido has said the proposal would be "revisited based on the discussion on the research forum and a fresh vote that accommodates that feedback will be moved asap."
DAOs rise and fall on the way they are run, or 'governed'. That is a technological, financial, political and social issue. Which makes it complicated, but does mean that past practices might offer some ideas for how to go about refining how a DAO is built and run?
For VCs Andreessen Horowitz it's Lightspeed Democracy, where DAOs can combine the "commitment power" of blockchains with the tools of democracy to deliver on "the promise that property rights and the system around them will persist into the future, in code." (Indeed, VCs themselves might find they're innovated out of the picture via DAO-governed crypto VC platforms.)
At Not Boring David Phelps and Luca Prosperi believe 'Lightspeed Democracy' doesn't go far enough, that DAO governance models should be like a biological process, arguing that "they should be both different from and superior to offline ones because of the speed, scale, granularity, programmability, composability, and unboundedness of the internet, and the blockchain."
Both pieces are worth a read.
Is Crypto still searching for a compelling use case?
NFTs: Non-fungible tokens may seem to have been the frothiest part of DeFi, (here's Bloomberg on how celebrity crypto endorsements, many of them for NFTs, have been disastrous for fans). But that picture might be misleading:
Margaux MacColl of The Information looks at Magic Eden and explores how an NFT marketplace soared in the midst of a crypto crash.
And CryptoPunks' trading volume surged 1,847% after Tiffany & Co. launched an exclusive NFT collection, according to Zhiyuan Sun of Cointelegraph. Here's more detail on the sale, from Daniel Van Boom of CNET.
In fact crypto users spent $2.7B minting NFTs in the first half of 2022 according to a report by Nansen, a research company, as reported by Zhiyuan Sun of Cointelegraph.
Textbook publisher Pearson sees an opportunity to make money on used book sales via NFTs, according to Thomas Seal of Bloomberg.
China may be cracking down on crypto, but some prominent Chinese tech investors see gold in them there mountains, pouring $90 million into a crypto hedge fund betting that crypto prices will recover, according to Shai Oster of The Information. (Paywall)
Things aren't great in crypto at the moment, but they're not great in other areas of financial innovation, either. Neobanks in particular are feeling the squeeze from VCs turning off the spigot. But it's also in part regulatory scrutiny, in the case of LendUp, which has been ordered by U.S. regulators to stop lending. Neobanks' claim that they're providing a cheaper, more egalitarian alternative to traditional banks doesn't seem to be impressing regulators, according to Protocol's Source Code team, led by Nat Rubio-Licht.
Jon Crabb of Advanced Blockchain AG has a optimistic take: in Web3 is turning out just fine, thank you, he sees the present as a process of natural selection.
Tidbits
And charges have been filed over a $300m 'textbook Ponzi scheme': The Register's Jessica Lyons Hardcastle reports that US securities watchdog the SEC has accused Forsage of being a Ponzi scheme using the Ethereum, Binance and Tron blockchains to steal more than $300 million.
Chainalysis, who look at this kind of thing, reckon that vulnerabilities in cross-chain bridge protocols have led to the theft of $2 billion so far this year.
Regulators: The UK is following Singapore's lead in imposing stronger ad restrictions — with crypto rules set to follow. Singapore was one of the first to impose advertising restrictions on advertising to retail customers, although it took a follow-up meeting for the regulator to clarify how the rules applied.
Metaverse: Facebook's metaverse will 'misfire,' says Vitalik Buterin. Of course he would say that, but he has a point: like web3, the term 'metaverse' puts the cart before the horse. "My critique is deeper than "Metaverse Wikipedia will beat Metaverse Encyclopedia Britannica". It's that we don't really know the definition of "the metaverse" yet, it's far too early to know what people actually want. So anything Facebook creates now will misfire," he told Twitter.
Self-proclaimed Bitcoin founder Craig S. Wright has been awarded £1 damages in his libel action against Peter McCormack. The judge said Wright had presented "a deliberately false case," according to Chris Williams of Crypto Briefing.
Johnny Lyu, CEO of KuCoin has launched an 'Anti-FUD Fund' aimed in part at tracking down FUDers and "take legal action against them if needed". Hmmm.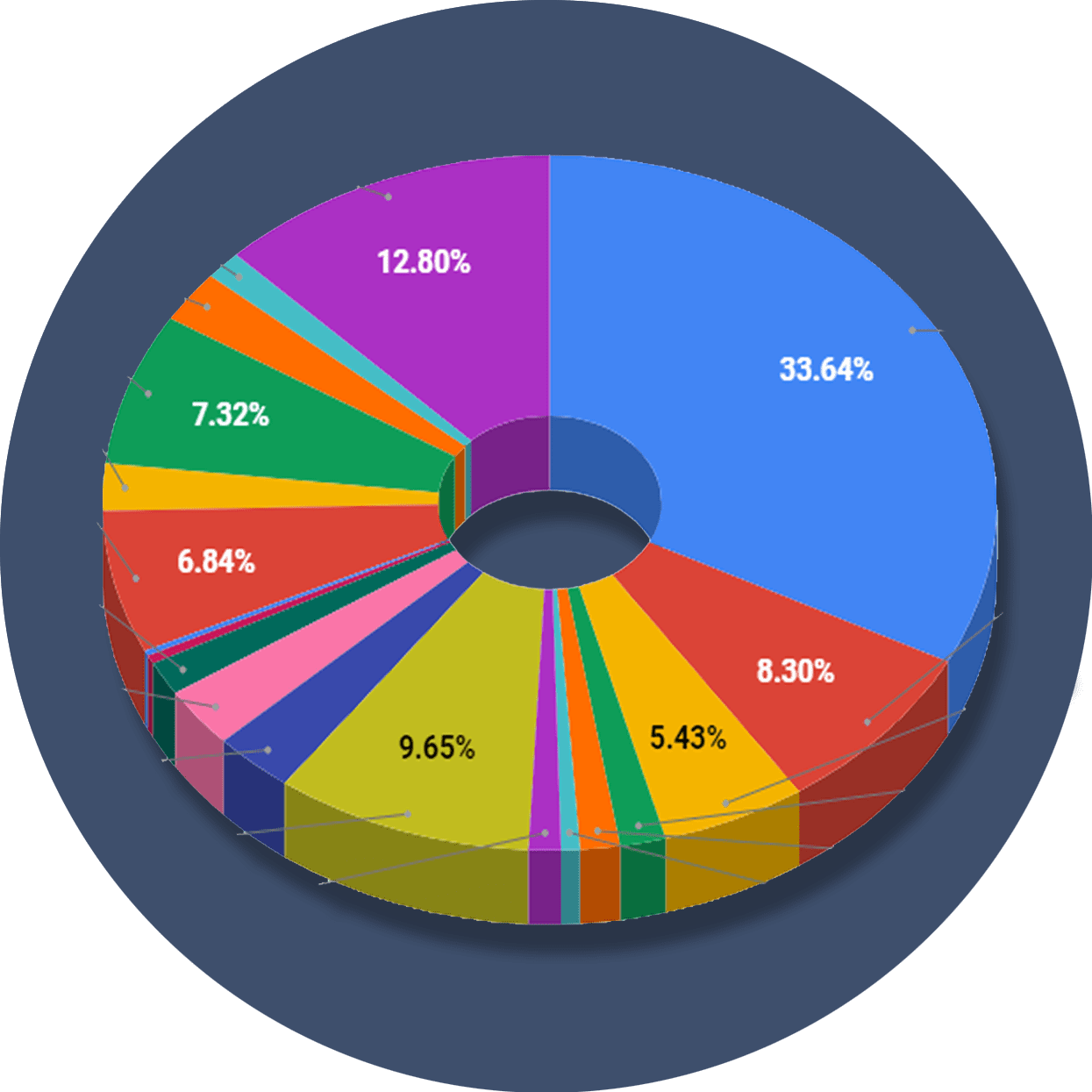 The ReadySetCrypto "Three Token Pillars" Community Portfolio (V3)
What is the goal of this portfolio?
The "Three Token Pillars" portfolio is democratically proportioned between the Three Pillars of the Token Economy & Interchain:
CryptoCurreny – Security Tokens (STO) – Decentralized Finance (DeFi)
With this portfolio, we will identify and take advantage of the opportunities within the Three
Pillars of ReadySetCrypto. We aim to Capitalise on the collective knowledge and experience of the RSC
community & build model portfolios containing the premier companies and projects
in the industry and manage risk allocation suitable for as many people as
possible.
The Second Phase of the RSC Community Portfolio V3 was to give us a general idea of the weightings people desire in each of the three pillars and also member's risk tolerance. The Third Phase of the RSC Community Portfolio V3 has us closing in on a finalized portfolio allocation before we consolidated onto the highest quality projects.
Our Current Allocation As Of Phase Three:

Move Your Mouse Over Charts Below For More Information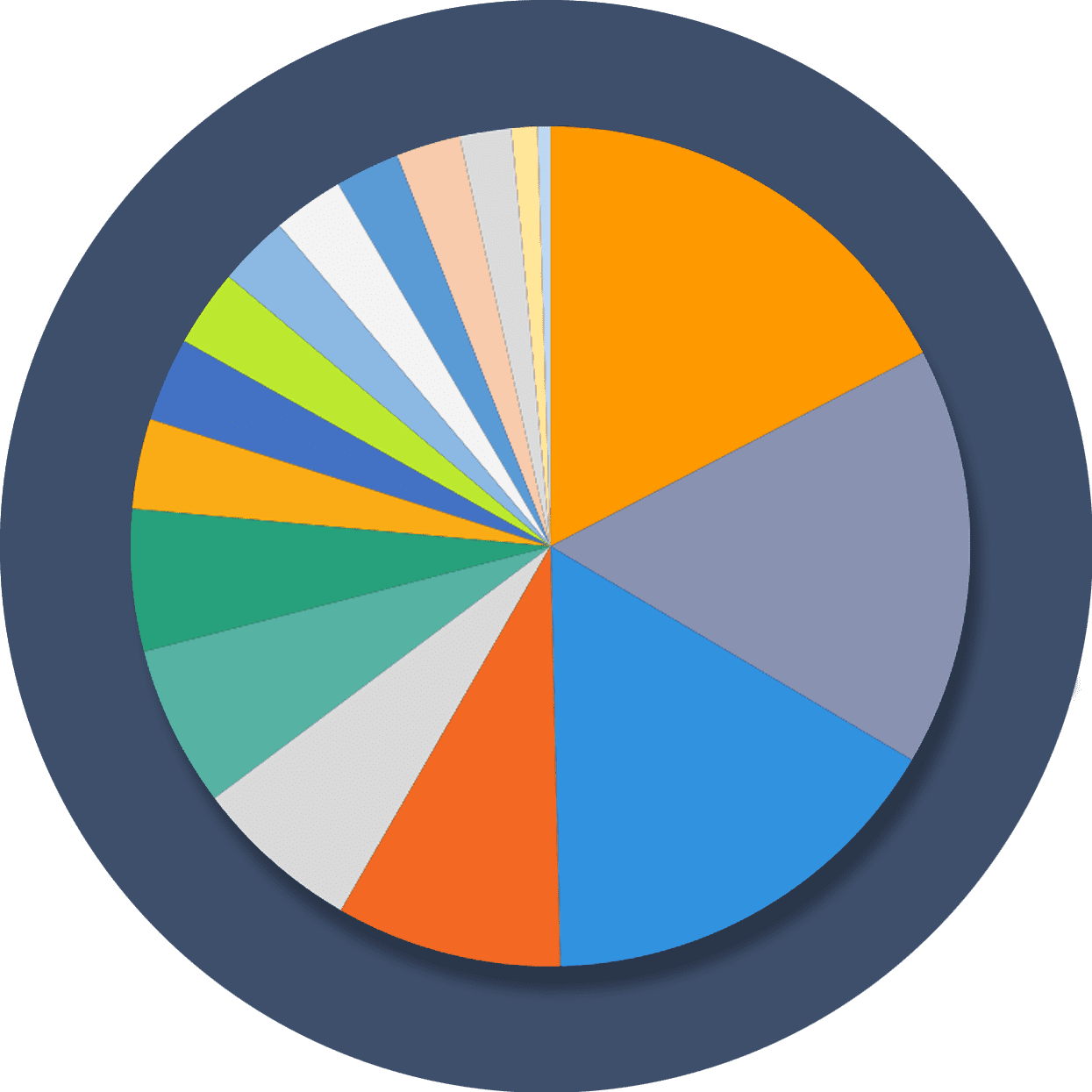 The ReadySetCrypto "Top Ten Crypto" Community Portfolio (V4)
What is the goal of this portfolio?
Current Top 10 Rankings: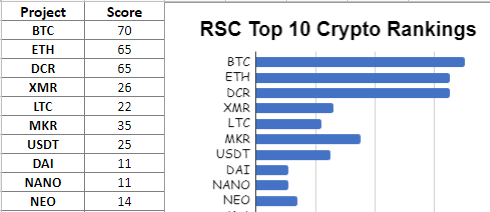 Move Your Mouse Over Charts Below For More Information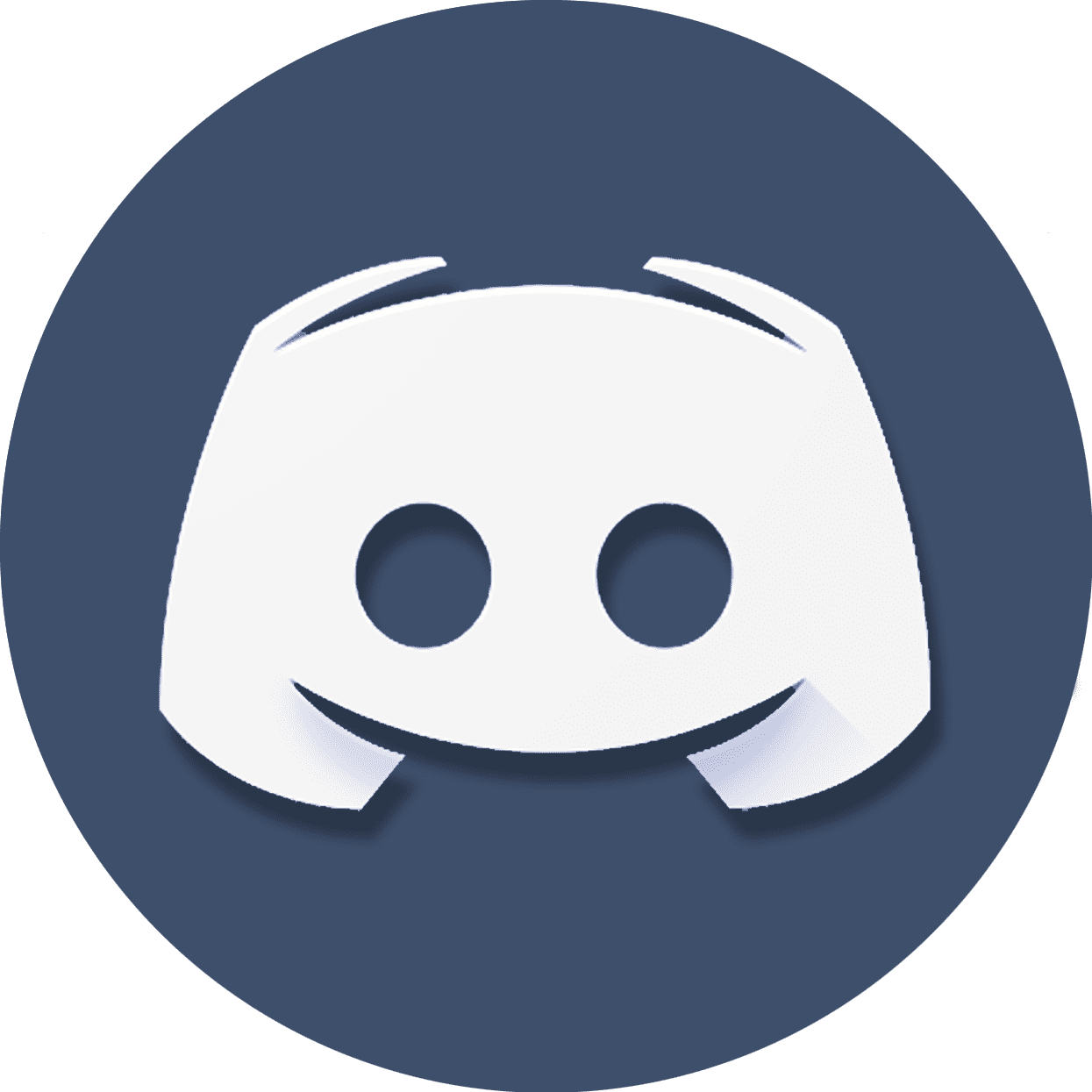 Our Discord
Join Our Crypto Trader & Investor Chatrooms by clicking here!
Please DM us with your email address if you are a full OMNIA member and want to be given full Discord privileges.