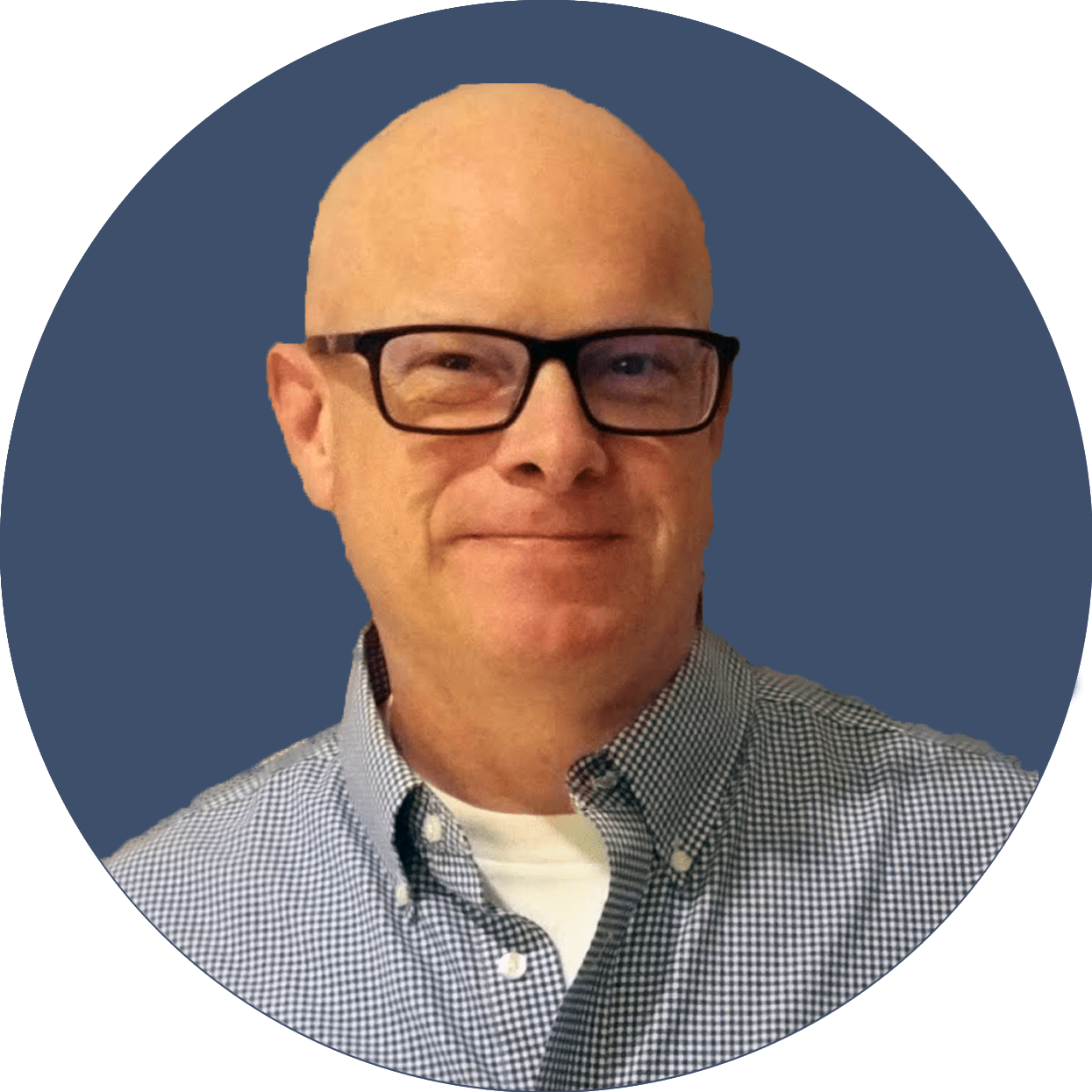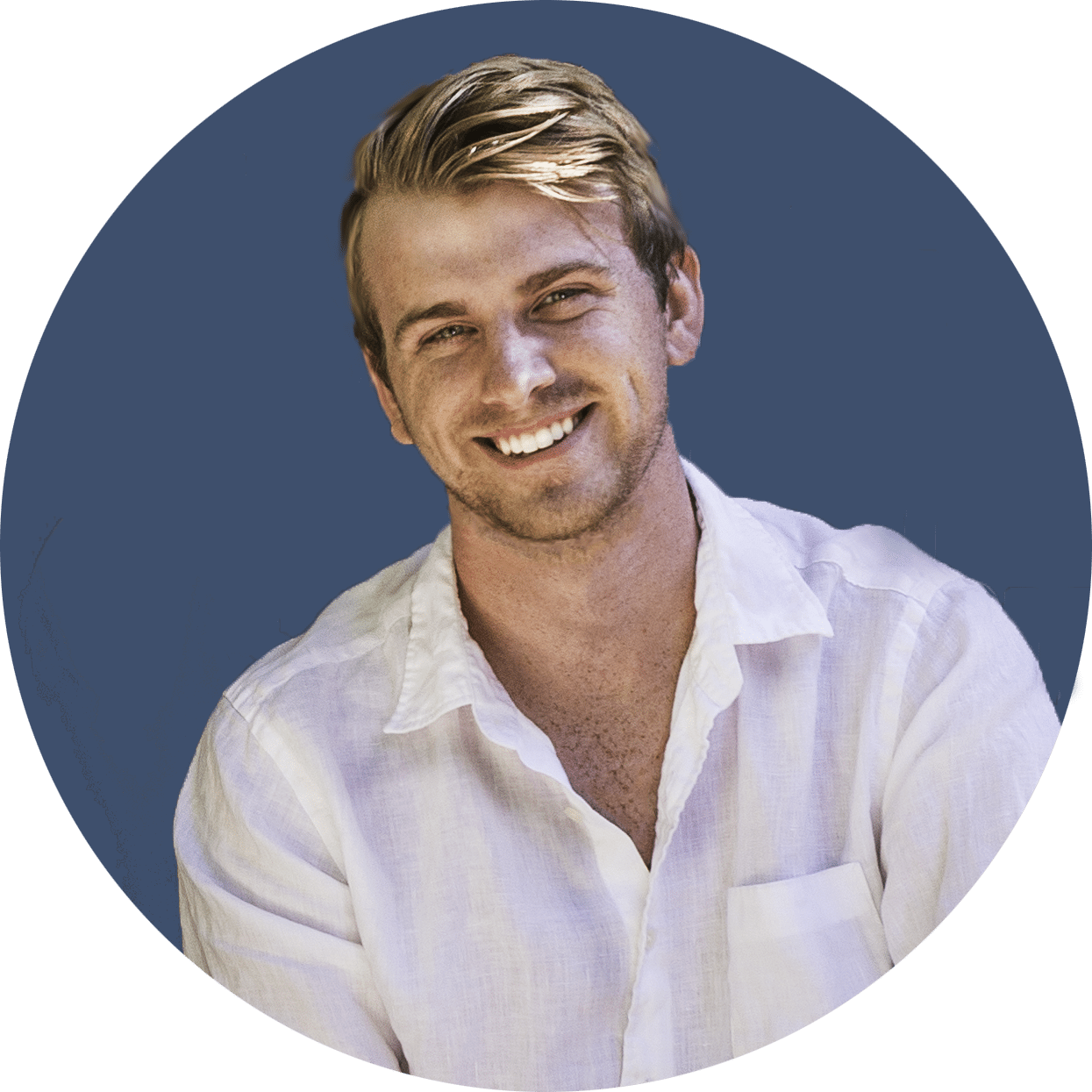 An Intensive Review Of Polygon ($MATIC): The Future Of L2?
The Total Value Locked (TVL) on all Ethereum Layer-2's recently surpassed $7.165B, and the curve is up and to the right.
Polygon ($MATIC) accounts for half of that amount and recently surpassed Ethereum in daily active users (DAU) for a brief moment. Stop and think about that for a second. In the past several months, the project's growth has been astounding.
Today, the Polygon Bridge is the 5th most used dApp on Ethereum, with significantly more depositors to the dApp than withdrawers. Polygon also dominates transactions on Opensea, with the numbers suggesting it supports a broader spectrum of users to the NFT market. Unlike Ethereum competitors Cosmos ($ATOM) and Polkadot ($DOT), Polygon as a scaling solution will leverage the robustness, network effects, and security of the Ethereum blockchain. Co-founder Sandeep Nailwal is a vocal believer in a multi-chain future built on Ethereum as the "ultimate settlement layer."
Let's unpack the world's top-performing L-2 so you can judge for yourself whether its symbiotic relationship with Ethereum will pay off.
Investor Summary
Formerly known as Matic Network, Polygon is a Layer-2 scaling solution that aims to improve the functionality of the Ethereum blockchain by significantly increasing its network scalability and overall transaction speed.
Funding rounds, investors, and token allocation: See Tokenomics.
Sector: Scaling | Polygon Ecosystem
Top competitors: StarkWare, Arbitrum, Optimism, Immutable
Market capitalization: $14.77B (Messari) or $14.408B and $20.964B Fully Diluted Valuation (CoinGecko) | +10Y Market Cap: $20.85B (Messari)
Token: $MATIC | Consensus Algorithm: Proof-of-Stake (PoS) | Available on Binance, OKEx, FTX, Coinbase, Huobi Global, Kraken, Gemini, Uniswap, Bittrex, Poloniex, Bitstamp, and several others.
Total staked: 27.46% | Validator APR: 9.86% | Delegate APR: 9.07% (Source)
TVL: $12.157B (Coingecko); $5.89B or $8.69B including borrows (DeFi Llama)
Token circulating supply: 6,872,890,164 (Total and Max Supply: 10,000,000,000)
Distance from All-time High (ATH): -44.50% | ROI vs. USD from past year: 11,651.65% (Source)
Audits: Nomic Labs (2019), Quantstamp (2020), CertiK | History of exploits: (1), (2) | Whitepaper
What is Polygon?
Polygon (originally called the Matic Network) was founded in 2017 by Jaynti Kanani, Sandeep Nailwal, and Anurag Arjun.
Following the rebrand in February 2021, the team onboarded a fourth founder, the respected Ethereum developer Mihailo Bjelic.
Polygon was built by Polygon Technologies, a for-profit software company based in India. Polygon's development is coordinated by a non-profit called the Matic Foundation (possibly rebranded to the Polygon Foundation.)
⚠️ It's not certain where the Polygon Foundation is based.
Polygon raised $5.5M across various token sales in 2019 and has since raised millions of dollars from well-known individuals and institutions. Polygon's mainnet came online in June 2020, though Polygon development is ongoing. The team aims to be "Ethereum's internet of blockchains" and builds additional scaling solutions to achieve that goal. Two of Polygon's scaling solutions are currently live. The first component is the original Matic Network, a sidechain called the Polygon PoS Chain or "commit chain." This component supports smart contract development.
The Polygon PoS Chain uses an Ethereum scaling technology called Plasma, which replicates the Ethereum blockchain and leverages the true Ethereum blockchain's security.
See the video below by Finematics for a 101 on sidechains and the Polygon PoS Chain:
Plasma periodically submits state changes (a snapshot of the Polygon PoS Chain) to the Ethereum blockchain. Snapshots are the responsibility of Polygon's 100 validators and are a failsafe for recovering user funds if Polygon's PoS chain ever crashes.
The entire process is called "checkpointing." While there are some security issues with this process, many projects were attracted by its cost-efficiency for fast transactions. However, as you'll see in the Recent Updates section of this report, Polygon is well on its way to becoming the go-to scaling solution rather than a temporary solution.
⚠️ Polygon's 100 validators do not actually process transactions on the Polygon PoS Chain.
This is done by the second set of 7 to 10 block producers (likely operated by the Polygon Foundation.) The relative centralization lets Polygon process up to 65,000 transactions per second (TPS), though Polygon's documentation states Polygon can currently process 1–10,000 TPS.
The Token
MATIC (ERC-20) is the native utility token of the Polygon network. Its primary use case is to pay for transaction fees in the ecosystem. The token also has limited governance utility. Sidechains in the network utilize a PoS consensus layer where participants stake MATIC as one of the 100 validators and earn staking rewards via MATIC inflation/emissions. Validator tasks include validating blocks and publishing proofs. Delegation is also possible.
MATIC's staking rewards hover around 12% per year for validators and delegators. There is no minimum stake for either participant, but validators must stake enough MATIC to stay in the top 100. All staked MATIC tokens are subject to a 21-day lockup, and any deviant validators will be subject to slashing. Polygon's low fees and Ethereum compatibility have attracted Ethereum's most popular DeFi protocols to integrate with its ecosystem. These now hold a nominal $3.4B in TVL.
⚠️ The adjusted TVL is much lower at $716.43M, while the nominal and adjusted TVL is drastically below the ATH from June 2021.
If you want to learn how to save substantial gas fees while using popular Ethereum dApps, check Coin Bureau's Polygon tutorial.
The Technology
The Polygon team designed their platform to support blockchain infrastructure development with the overarching goal of helping Ethereum scale.
Its core component is the Polygon SDK, a modular and flexible framework that allows developers to build and connect Layer-2 infrastructures like Plasma, Optimistic Rollups, zkRollups, Validium, and standalone sidechains like Polygon's flagship product, Matic PoS.
Polygon's architecture is divided into four layers.
1. Ethereum Layer — The security and consensus layer relied on by all Polygon's L-2 blockchains.
2. Security Layer — Handles Polygon's security-as-a-service product, allowing any Polygon blockchain to utilize Polygon's core validators for security and consensus for a fee. As with the Ethereum layer, this service is also optional.
3. Network Layer — Manages interoperability between all blockchains created using the Polygon SDK.
4. Execution layer — Hosts on-chain and cross-chain smart contracts.
For a visual explanation of these four layers and why a project may choose different configurations, see this presentation by Finematics:
Polygon hosts more than 3000 dApps, with some of the most popular being Polymarket, Uniswap clone QuickSwap, and #PlayToEarn game Crazy Defense Heroes.
Polygon also supports Aave, Aavegotchi, SushiSwap, Decentral Games, 1inch Network, and Unstoppable Domains.
📈 Analysis
While MATIC has experienced near-parabolic price action in recent months due to all of the positive news and developments, MATIC's vesting schedule has dampened some of that potential.
MATIC historically drops in price after every vesting cliff, and the most recent event happened on November 5th. The implication is Polygon's early investors are selling their MATIC. MATIC's highest ICO price was less than $0.01, meaning these sellers earned an astronomical ROI. Most of the MATIC tokens reserved for Polygon's early investors are already vested, and the remainder will go to the Polygon team and Foundation. The Polygon Foundation unfailingly funds the expansion of Polygon's ecosystem, and nearly all the capital comes from their sales of MATIC.
On the demand side, there are over 123M unique addresses on Polygon's PoS Chain, a nearly 1000x growth since March.
⚠️ However, the TVL on Polygon's PoS Chain topped in late June 2021 and has held steady at around $5B ever since. Most new wallets are likely from people signing up for exchanges and creating wallets with Polygon integrations, like Binance and Coinbase Wallet.
On the brighter side, the network has seen significant revenue growth for several consecutive weeks, consistently breaking its ATHs.
⚠️ Another caution signal is while Polygon has been onboarding over 250 thousand DAU per week, the growth fell significantly in October and has been less drastic ever since.
That could be from competition from other Layer-2's like Arbitrum and Optimism, which have also been busy with chain integrations and amassing multiple billions of dollars in TVL.
While Polygon remains Ethereum's leading Layer-2 by a long shot, MATIC's enormous market cap and the token vesting schedule will likely taper a significant price appreciation before completing all the goals outlined in the project roadmap.
🗺️ Roadmap & Rumors
Polygon's roadmap has only five milestones that need follow-through:
Launch of the Avail ✅
Launch of Nightfall, a privacy-focused roll-up scaling solution. ✅
Launch of an unannounced Optimistic rollup scaling solution
Introduction of application-specific side chains for Ethereum
Introduction of enterprise chain, which can leverage Polygon's PoS sidechain for security
The team plans to have all these chains in operation by early 2022 and intends to reach 100M DAU in the coming years. Sandeep aims for Polygon to be the third-largest blockchain by user numbers and holds the ambitious target of onboarding billions of users.
Sandeep said he could not comment when asked whether Coinbase would integrate Polygon for its platform and NFT marketplace.
In late November, Mikhail Bielik proposed in Uniswap's governance forum to deploy Uniswap on Polygon. The proposal passed with significant positive responses, meaning Ethereum's most popular DEX by a wide margin is likely to deploy on Polygon very soon.
Later this month, discussions in Abracadabra's ($SPELL) governance forum evolved into a proposal for deploying on Polygon.
The project also consistently hosts contests, hackathons, and grants for bettering the ecosystem.
Concerns and Concluding Thoughts
The consistent selling of MATIC tokens by the Polygon team and Foundation has had constant negative pressure on MATIC's price. The team will spend on expansion as quickly as possible before staking rewards dry up in 2025.
From then, the only incentive for validators to secure Polygon will be transaction fees. This poses a problem for a project whose main advantage is low transaction costs.
However, there have been conversations around Polygon implementing a version of Ethereum's EIP-1559 which may entail a base fee that the protocol will send to the foundation contract instead of being burned. There the funds would sit until governance decides what to do with them.
📣 Update: Polygon has announced EIP-1559 compatibility on the Mumbai testnet. The upgrade would assist in lowering network congestion while also defending it against denial of service (DoS) attacks.
Because Polygon's base token supply is limited, such an approach may make more sense than burning the fees. Unfortunately, the team and foundation's MATIC spending is not fully transparent. Polygon can choose to disclose who runs the block-producing nodes on the Bor layer of Polygon's PoS Chain to lower investor concerns. These nodes may present a single point of failure for the Polygon sidechain. The founders have proposed that Polygon is sufficiently decentralized via the Heimdall layer of the PoS Chain, but this layer has only 100 validator nodes. The top 10 validators account for over 80% of the stake.
While the team has mentioned their awareness of these centralization concerns, they appear to prefer command-and-control for now.
However, they have announced a DAO transition, though we've yet to see an official governance structure announced.
Further reading
🎙 Polygon: Ethereum's Internet of Blockchains — Mihailo Bjelic & Sandeep Nailwal | Bankless
🎙 Polygon Super Scaling Ethereum | Sandeep Nailwal & Mihailo Bjelic (DraftKings) | Bankless
🎙 Sandbox + Polygon + Unity Analysis | Is MATIC Still Undervalued? | Paul Barron Network
🎙 What is Polygon? MATIC Explained with Animations | Whiteboard Crypto
🎙 Polygon: When Will MATIC Explode? | Coin Bureau
🎙 The Swiss Army Knife of Scaling | Polygon's Sandeep Nailwal & Mihailo Bjelic
Polygon Crypto Layer-2 Scaling (Matic Network) | Sandeep Nailwal | Gemini
Matic Network (MATIC) | Binance Research
Polygon ZK Day Recap: Polygon Zero Reveal and Panel Talk With Vitalik | Polygon
How to use Polygon | Bankless
OurNetwork: Issue #101 — Polygon Mega Issue. | Spencer Noon
Polygon: A Polymorphic Approach to Scaling Ethereum | Messari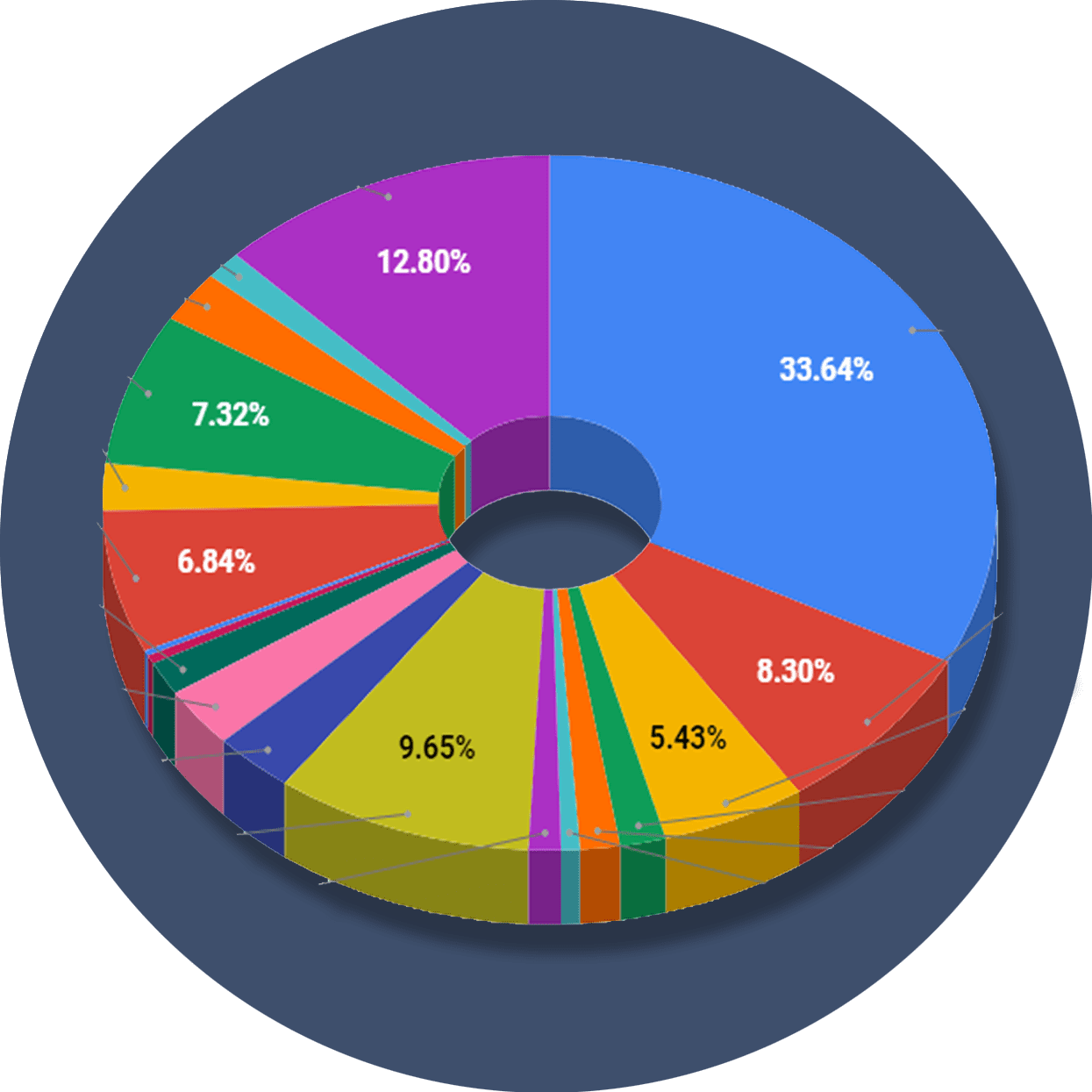 The ReadySetCrypto "Three Token Pillars" Community Portfolio (V3)
What is the goal of this portfolio?
The "Three Token Pillars" portfolio is democratically proportioned between the Three Pillars of the Token Economy & Interchain:
CryptoCurreny – Security Tokens (STO) – Decentralized Finance (DeFi)
With this portfolio, we will identify and take advantage of the opportunities within the Three
Pillars of ReadySetCrypto. We aim to Capitalise on the collective knowledge and experience of the RSC
community & build model portfolios containing the premier companies and projects
in the industry and manage risk allocation suitable for as many people as
possible.
The Second Phase of the RSC Community Portfolio V3 was to give us a general idea of the weightings people desire in each of the three pillars and also member's risk tolerance. The Third Phase of the RSC Community Portfolio V3 has us closing in on a finalized portfolio allocation before we consolidated onto the highest quality projects.
Our Current Allocation As Of Phase Three:

Move Your Mouse Over Charts Below For More Information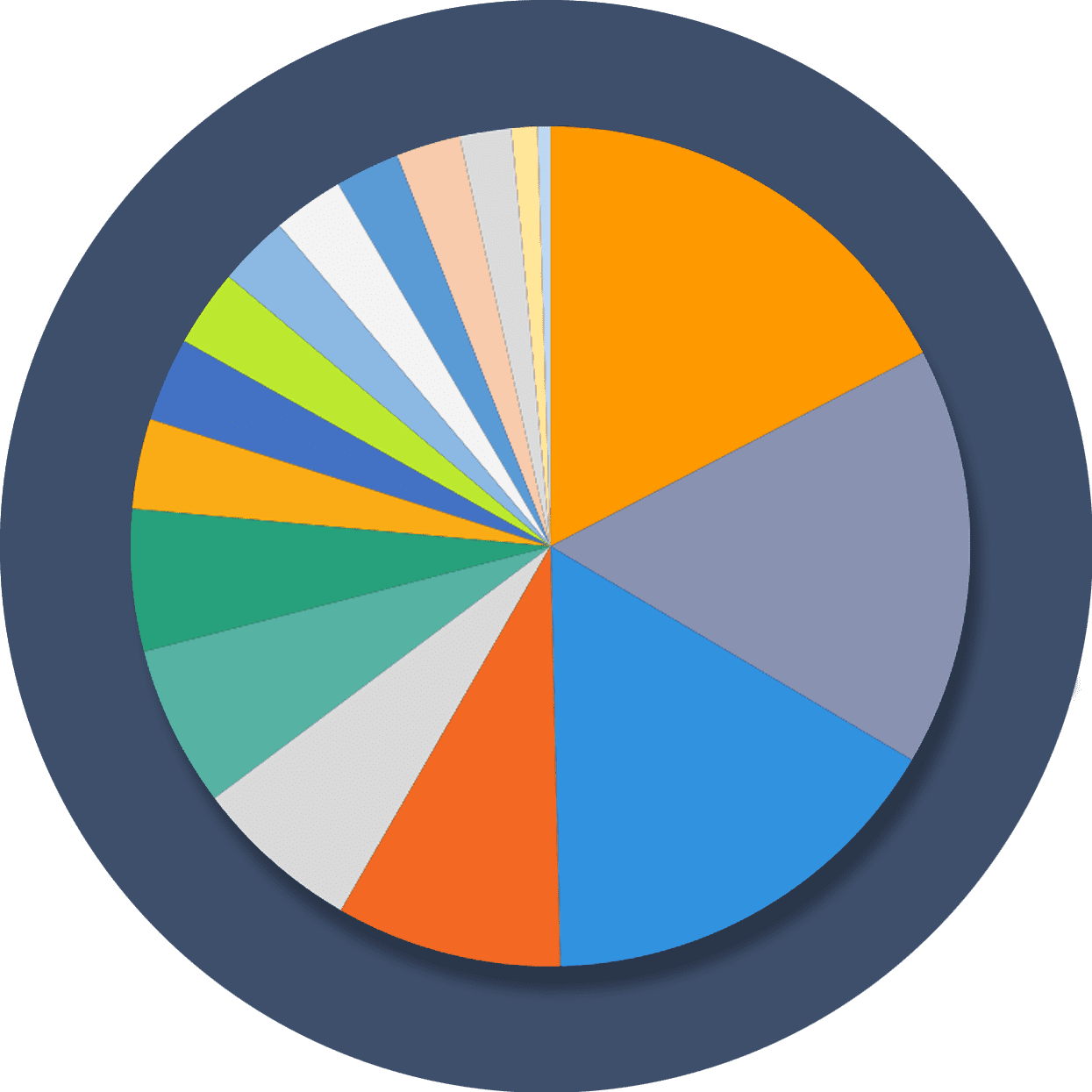 The ReadySetCrypto "Top Ten Crypto" Community Portfolio (V4)
What is the goal of this portfolio?
Current Top 10 Rankings: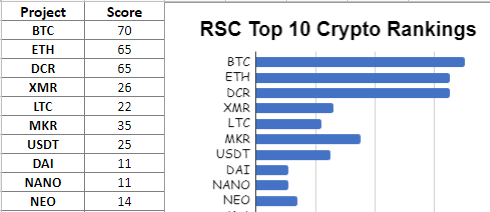 Move Your Mouse Over Charts Below For More Information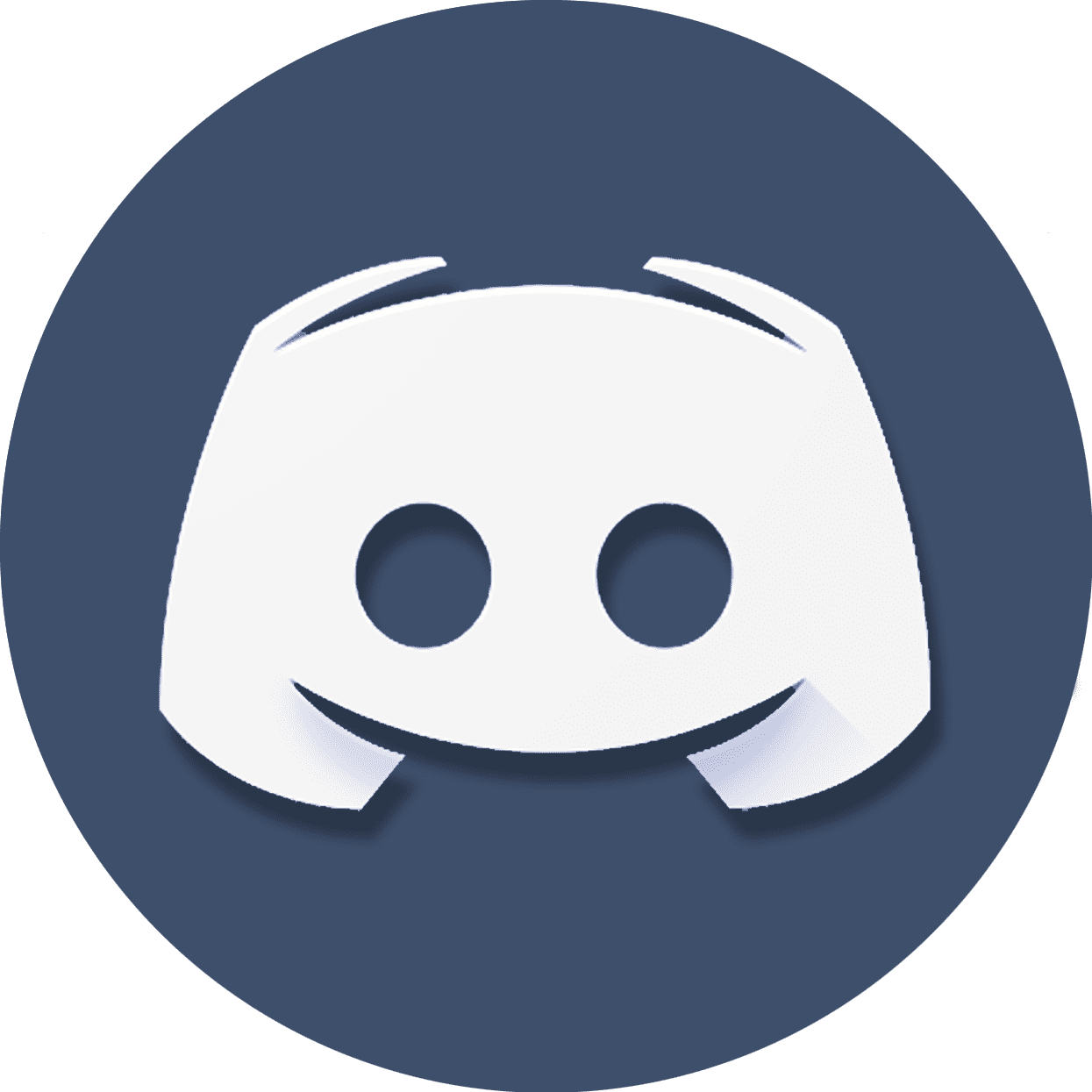 Our Discord
Join Our Crypto Trader & Investor Chatrooms by clicking here!
Please DM us with your email address if you are a full OMNIA member and want to be given full Discord privileges.