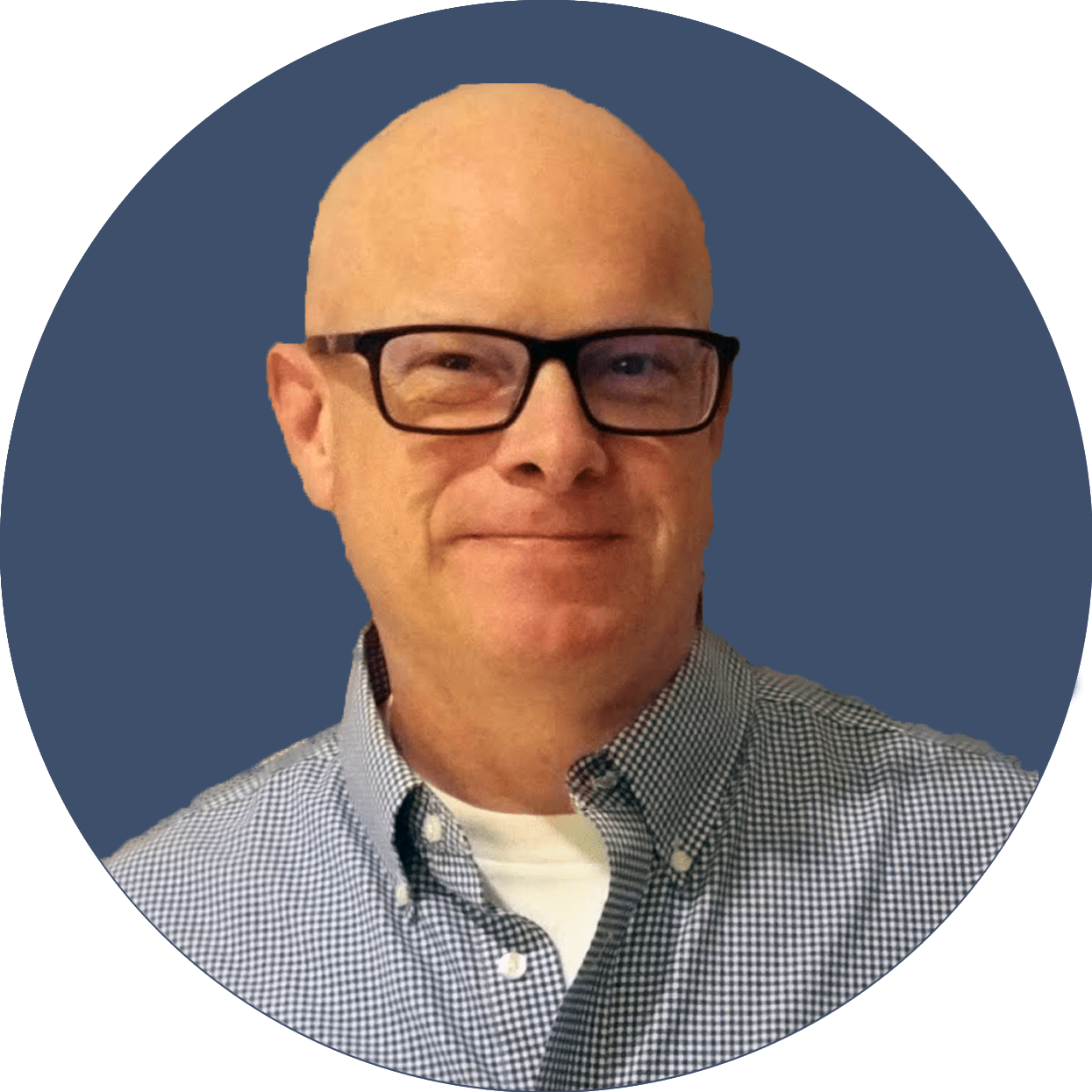 The 12 February ReadySetLive session with Doc and Mav is listed below.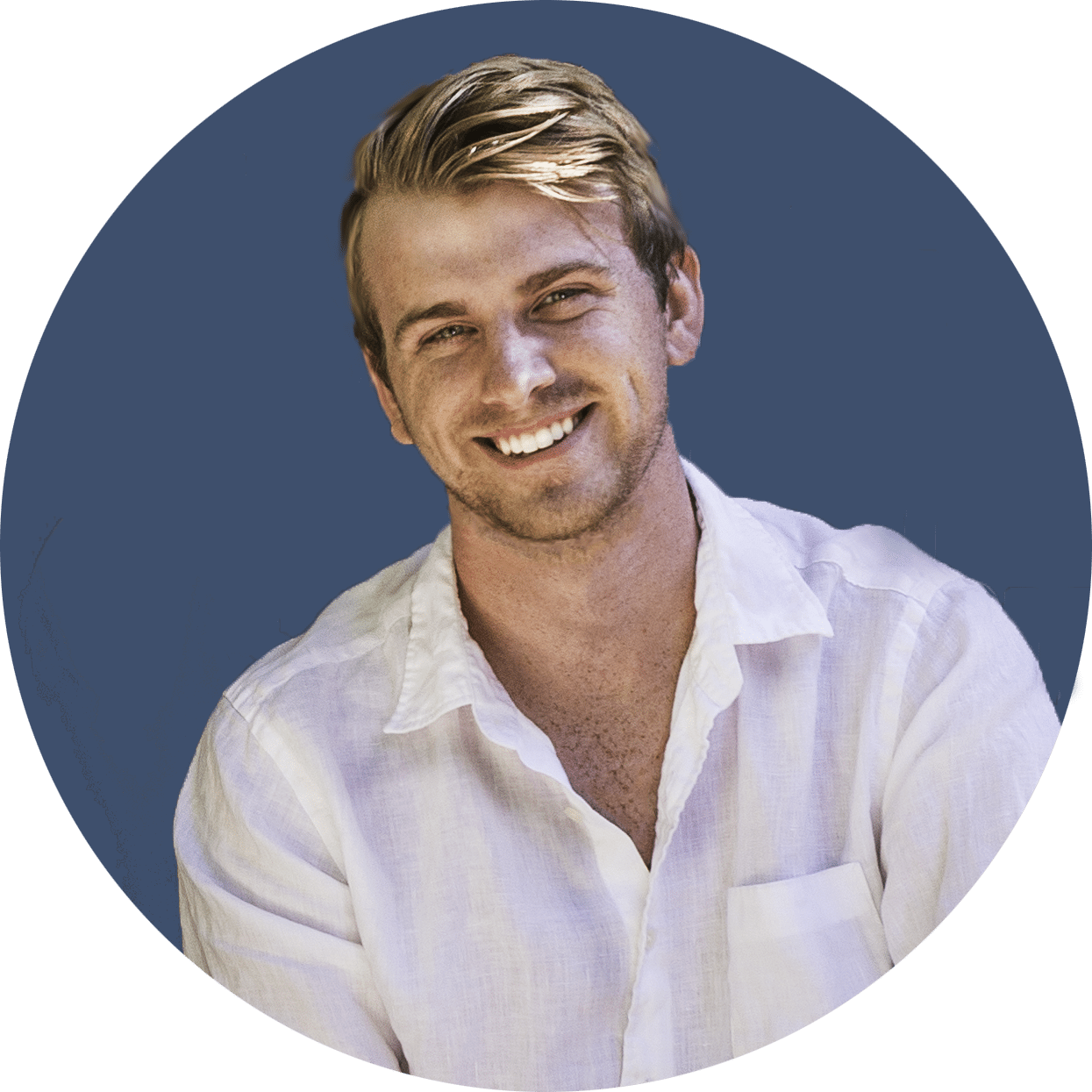 Crypto's Safe Harbor
When we discuss the future of cryptocurrency, part of that discussion needs to involve regulation.
"Oh, no", you think. "He's going to talk about regulation again."
That's right. I am.
Nailing the regulatory front would enable this space to flourish and grow, so progress there is about as important as the technological progress itself.
Last week, we received word of a highly interesting development that I want to spend some time exploring. 
SEC Commissioner Hester Peirce introduced a proposed rule that would give token projects safe harbor for three years, allowing them time to sufficiently decentralize their networks. The application for safe harbor would require a variety of disclosures, putting the details of many projects on the SEC's radar. Though it's only in proposal form, Peirce's announcement is already making waves in the ecosystem.
Let's discuss why, and speculate if it has a chance of being successful.
While there are those celebrating the move to relax scrutiny on budding projects that provide disclosure – which, supporters say, would allow the ecosystem to flourish without the threat of SEC reprimand – the rule wouldn't provide a "Wild West" effect either. It would give the SEC a closer look at developing token projects.
As it stands, Commissioner Peirce's proposal has been seen as a gesture of good faith towards the crypto industry, acknowledging that lack of clarity on where tokens intended for use in decentralized networks fit in the web of securities laws. 
"It is important to write rules that well-intentioned people can follow," she said at Chicago's International Blockchain Congress event. "When we see people struggling to find a way both to comply with the law and accomplish their laudable objectives, we need to ask ourselves whether the law should change to enable them to pursue their efforts in confidence that they are doing so legally."
Even though it just debuted, Peirce's effort is already having a tangible impact.
Telegram's counsel filed the speech and proposal ahead of the next hearing in its ongoing legal dispute with the SEC, giving judicial notice to Hon. P. Kevin Castel. It could show there is uncertainty over the application of securities laws in the case of token use in growing networks.
Still, it's important to note that the proposed rule is just that – a proposal – meaning that the statement comes from Commissioner Peirce herself rather than the SEC as a whole. Unfortunately for Telegram, they can't use it to demonstrate uncertainty, as it's hard to cite a rule which doesn't exist. 
While some have said three years is sufficient and others cry too short or too long, I think it's important to stress that the period isn't just for companies to catch up to policy, but for policymakers to take a closer look at crypto.
If you think about three years ago, we didn't even have the DAO guidance. So, not only does the three-year window give time for developers to get their projects developed sufficiently, a sufficiently centralized week, it actually gives a lot of breathing room for the determination of whether something is sufficiently decentralized.
But, here's the part that's going to be a tough pill to swallow: the rule proposal came with a list of disclosure requirements for those intending to claim safe harbor.
In fact, most of the requirements to apply for the three-year safe harbor hinge on disclosures, rather than the strength of a particular project. This is because securities laws in the U.S. aren't merit-based — investor risk takes a back seat to disclosure.
It's really the hallmark of the SEC and securities laws, such as the Howie Test. The way that the securities laws work in the United States is that we don't ban assets. We don't tell people this is a "good" investment or this is a "bad" investment. What they do is require disclosure about it to let people make informed decisions.
In some ways, these disclosures outweigh the disclosure requirements in traditional finance. 
These include the plan of development, prior sales, information on the development team, economics and governance of the token, transaction history of the network and the source code of the project among other things. Source code disclosure does more than show the SEC that a project is composed of well-intentioned actors – it's an objective layer of transparency.
For these reasons, although at first glance the safe harbor proposal may look like a three-year grace period to work without fear of an SEC crackdown, it also helps regulators to keep a more watchful eye on the space itself.
Right now, projects launch without the SEC knowing where to look or who is doing what. By applying for a safe harbor, the disclosure requirements put each project on the radar – thus allowing the SEC to monitor a growing industry.
But it also shows that the SEC – or at least parts of it – are intent on doing more than watching. They're listening. 
Peirce and her speech made it clear that her ideas are not yet fully formed and she's still looking for varying opinions that may alter her proposal going forward. Regardless of how the rule proposal moves forward, this is a great sign for the industry.
I think we are so lucky to have regulators who are really listening. You can look at the token safe harbor proposal and say, 'this person has clearly had discussions with people in the industry.'
Perhaps the two-way street of disclosure and safe harbor carries too much threat to a space that values decentralization and freedom, but that must be tempered against anarchy and consumer protection.
Press the "Connect" Button Below to Join Our Discord Community!
Please DM us with your email address if you are a full OMNIA member and want to be given full Discord privileges.
An Update Regarding Our Portfolio
RSC Subscribers,
We are pleased to share with you our Community Portfolio V3!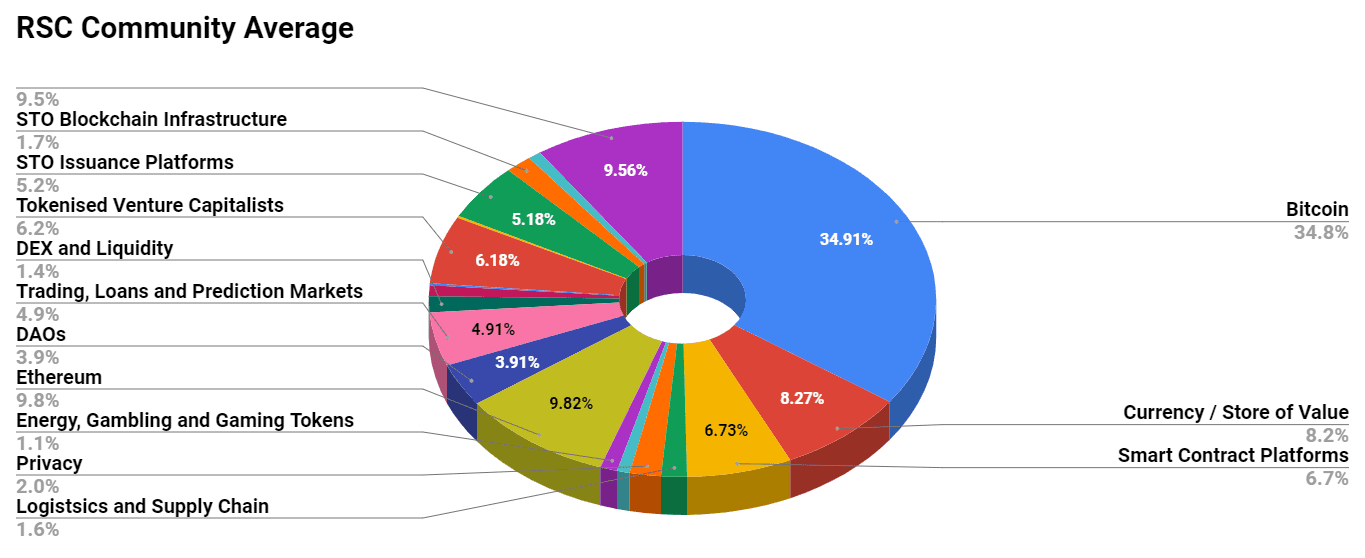 Add your own voice to our portfolio by clicking here.
We intend on this portfolio being balanced between the Three Pillars of the Token Economy & Interchain:
Crypto, STOs, and DeFi projects
We will also make a concerted effort to draw from community involvement and make this portfolio community driven.
Here's our past portfolios for reference: 
RSC Managed Portfolio (V2)
 [visualizer id="84848″] 
RSC Unmanaged Altcoin Portfolio (V2)
 [visualizer id="78512″] 
RSC Managed Portfolio (V1)