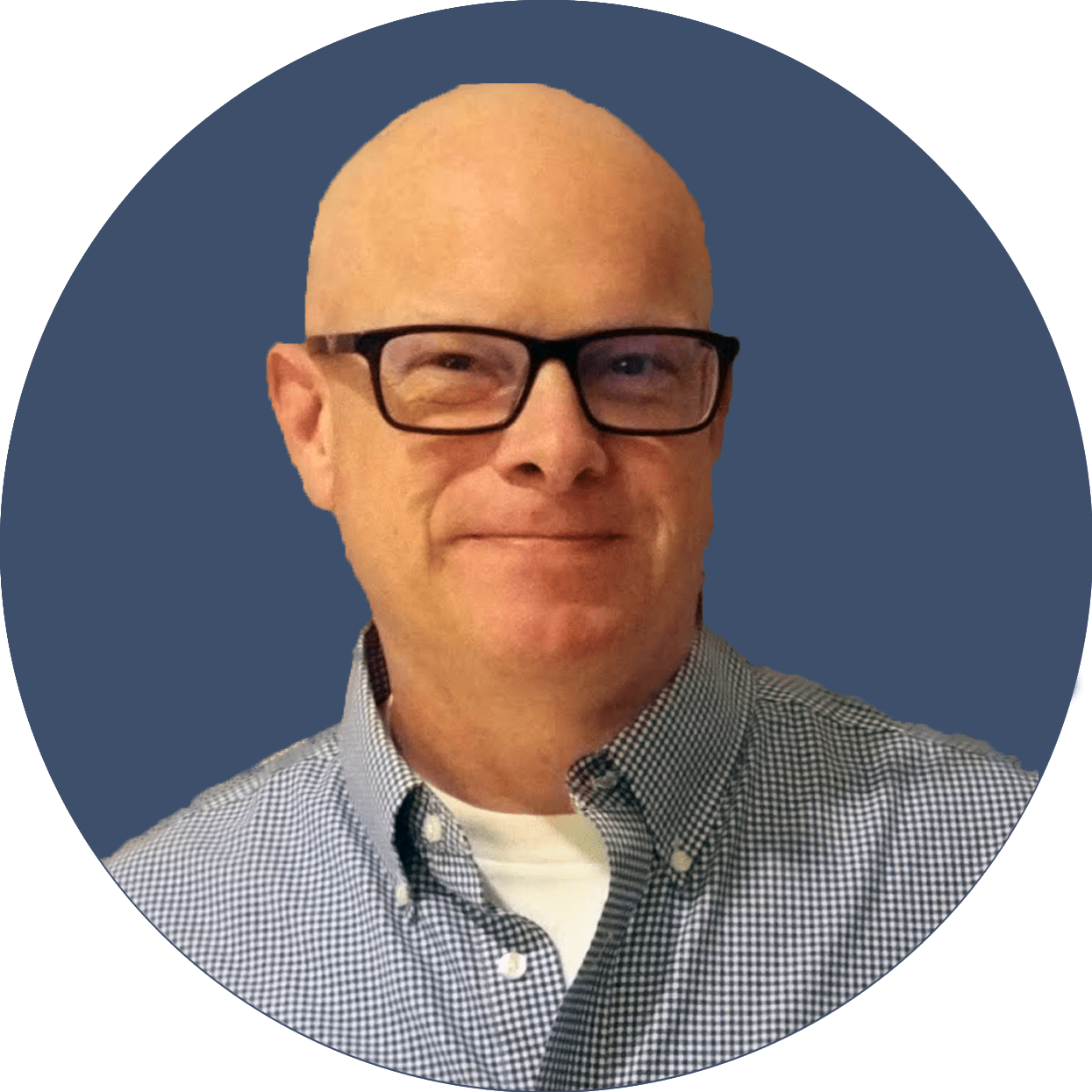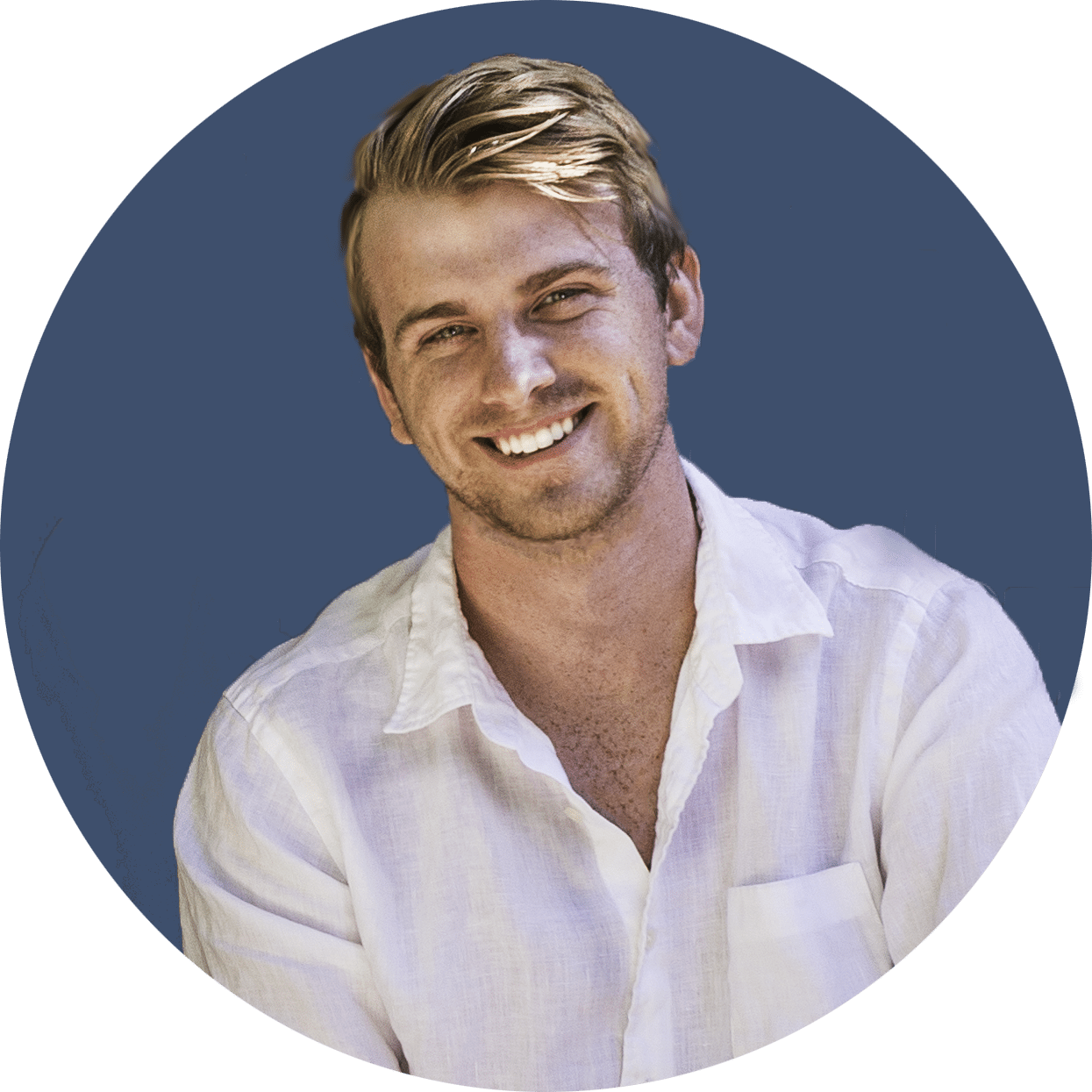 On-Chain Analysis On Crypto Markets As Inflation Creeps Higher
Crypto had a fun night being front-and-center for the US Superbowl with ads from Coinbase, FTX, Crypto.com, and eToro. The message was very clear to those watching: Crypto is here and it's not going away.
Despite that, the last week has been another one of volatility for bitcoin with several key news events — from 7.5% CPI print raising monetary tightening expectations to Russia considering cryptocurrency and Blackrock seeking to offer Bitcoin trading to their clients. 
Looking at price structure, reasonably straightforward for BTC. When zooming out, BTC has essentially been in a massive range between 30-60k for the last year. Key levels I'm watching are the 28-30k area, 40k, 46-47k, and 50k. 
IMO a retest of the 40k area (highlighted below) would be very healthy to build structure and set a higher low. If 40k is broken, BTC will retest its local low at a minimum. 47k is a vital area of confluence: being the yearly open, point of breakdown of market structure in May, 180EHMA, and short term holder cost basis from an on-chain perspective.
Here is that short term holder cost basis which currently sits at $47,100. Now to move on to derivatives.
The indicator below takes the difference between the weighted average of BTC all perpetual swap prices and the weighted average of all BTC spot prices. 
When in grey, perps are trading at a premium; in green, the spot is trading at a premium.
What you'll notice is that BTC is currently trading in a robust regime of spot premium, continuing to climb higher over the last few weeks.
Bitcoin/US Dollar, 1D
We can also look at this on a bit more granular level and look at intra-exchange premiums/discounts. 
One of my favourites to look at is the delta between Coinbase spot and Bybit perps. 
Adding a smoothing factor, 7D or 14D moving average helps paint a clearer picture. Bitcoin is currently in a regime of Coinbase spot premium over Bybit perps.
Open Interest
Open interest dominance is declining, while the actual USD value of open interest isn't budging. 
This means open interest dominance is declining because of the BTC market cap rising because it compares the size of Bitcoin's market cap to the number of contracts open. This is another indication of spot leading in current market conditions.
Bitcoin's correlation to the Nasdaq
Something else to keep an eye on is Bitcoin's correlation to the Nasdaq has fallen over the last week after reaching extremely high levels of correlation, as much as 0.96. 
From an on-chain perspective, continuing to see illiquid supply relentlessly climb. This means that supply is moving to entities with a low tendency to sell.
Of course, this only speaks to the supply side of the equation, which is one-half. So the way to think of this is that the fuel is laid out, but when will the spark (demand/catalyst) come?
Over the last few weeks have seen a massive influx of stablecoins to exchanges. 
Stables on Exchanges
Bitcoin wrapped on Ethereum
If open interest relative to market cap was high, would interpret this potentially as collateral being moved onto exchanges. 
An interesting broader trend to note is the number of Bitcoin wrapped on Ethereum. Over the last two years, the number of Bitcoin wrapped on Ethereum has increased by 375x or over 37,500%. As a result, roughly 1.38% of Bitcoin's supply is currently wrapped.
There is an appetite from BTC holders to put their digital assets to work and get yield on DeFi.
And lastly,  we look at lightning network capacity. 
Lightning Network Capacity
This illustrates how aggressive the lightning network relative growth has been over the last few years. Although still just over 3,000 BTC, private capacity is unknown. 
We expect to see exponential growth over the next 5-10 years as the LN is used explicitly for global payments and remittances. 
This is critical is Bitcoin becoming not only a store of value but a medium of exchange as well.
Bitcoin: Lightning Network Capacity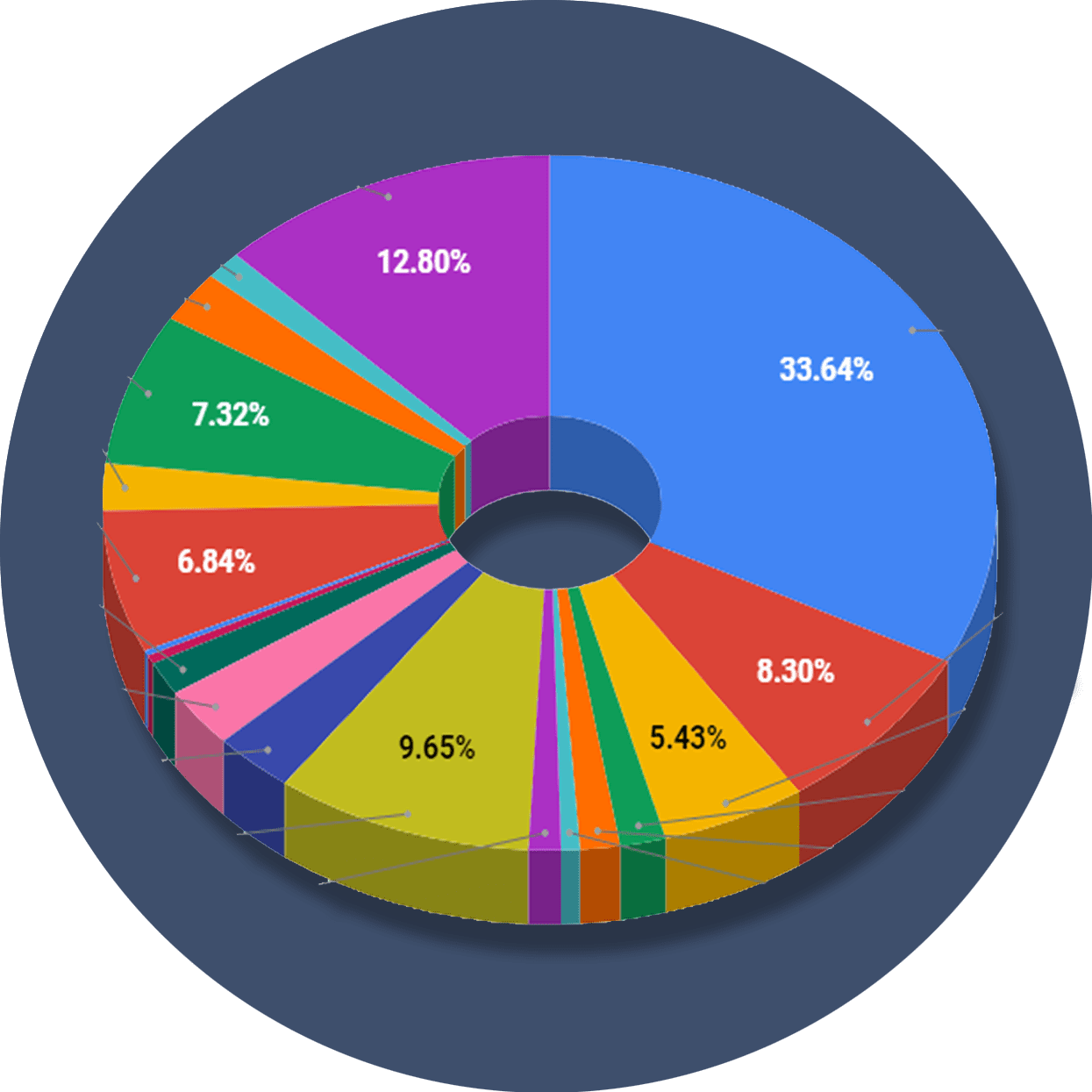 The ReadySetCrypto "Three Token Pillars" Community Portfolio (V3)
What is the goal of this portfolio?
The "Three Token Pillars" portfolio is democratically proportioned between the Three Pillars of the Token Economy & Interchain:
CryptoCurreny – Security Tokens (STO) – Decentralized Finance (DeFi)
With this portfolio, we will identify and take advantage of the opportunities within the Three
Pillars of ReadySetCrypto. We aim to Capitalise on the collective knowledge and experience of the RSC
community & build model portfolios containing the premier companies and projects
in the industry and manage risk allocation suitable for as many people as
possible.
The Second Phase of the RSC Community Portfolio V3 was to give us a general idea of the weightings people desire in each of the three pillars and also member's risk tolerance. The Third Phase of the RSC Community Portfolio V3 has us closing in on a finalized portfolio allocation before we consolidated onto the highest quality projects.
Our Current Allocation As Of Phase Three:

Move Your Mouse Over Charts Below For More Information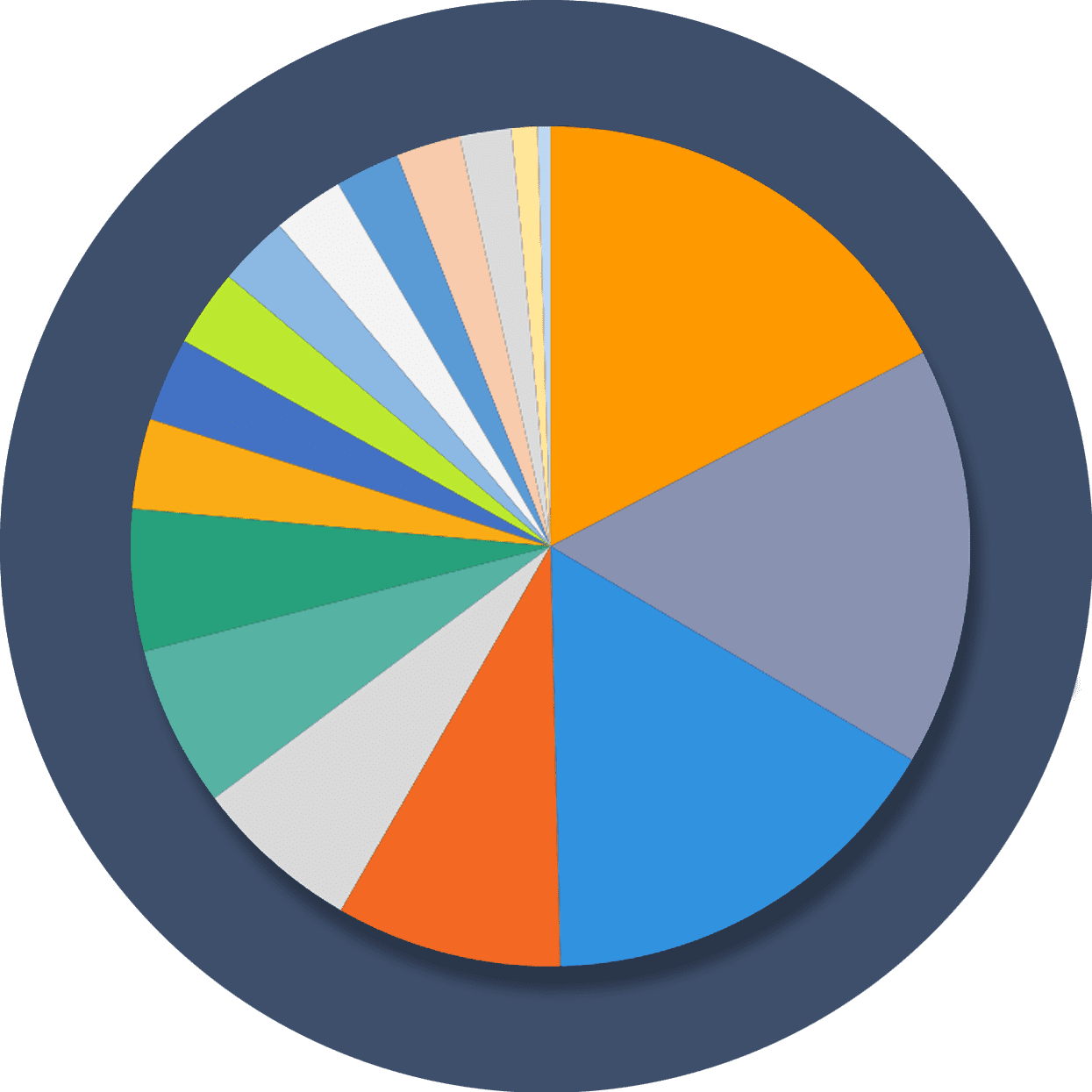 The ReadySetCrypto "Top Ten Crypto" Community Portfolio (V4)
What is the goal of this portfolio?
Current Top 10 Rankings: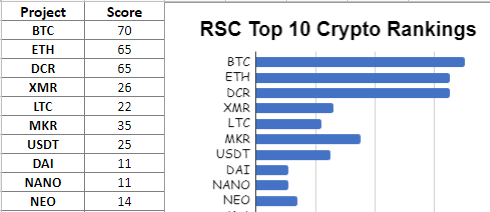 Move Your Mouse Over Charts Below For More Information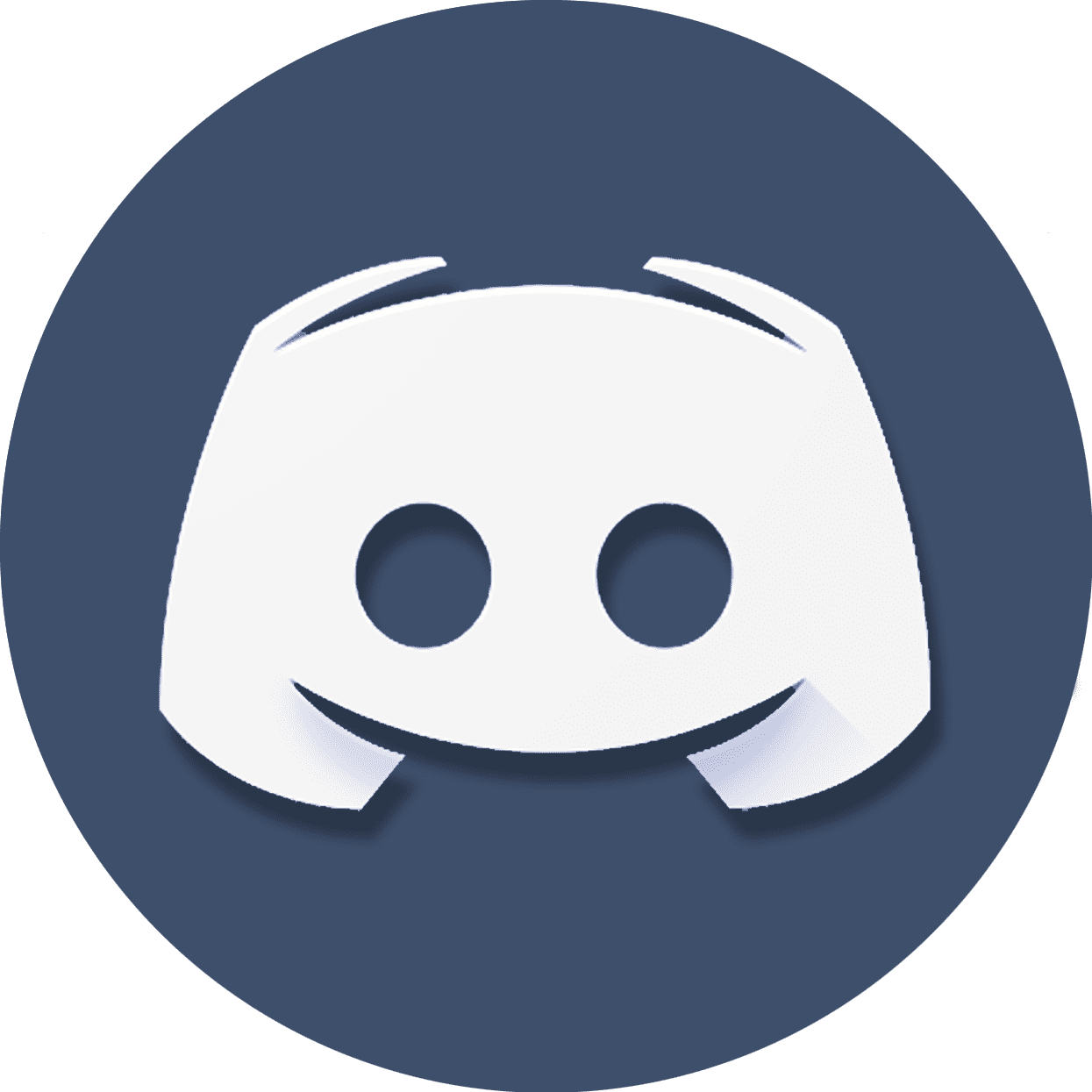 Our Discord
Join Our Crypto Trader & Investor Chatrooms by clicking here!
Please DM us with your email address if you are a full OMNIA member and want to be given full Discord privileges.