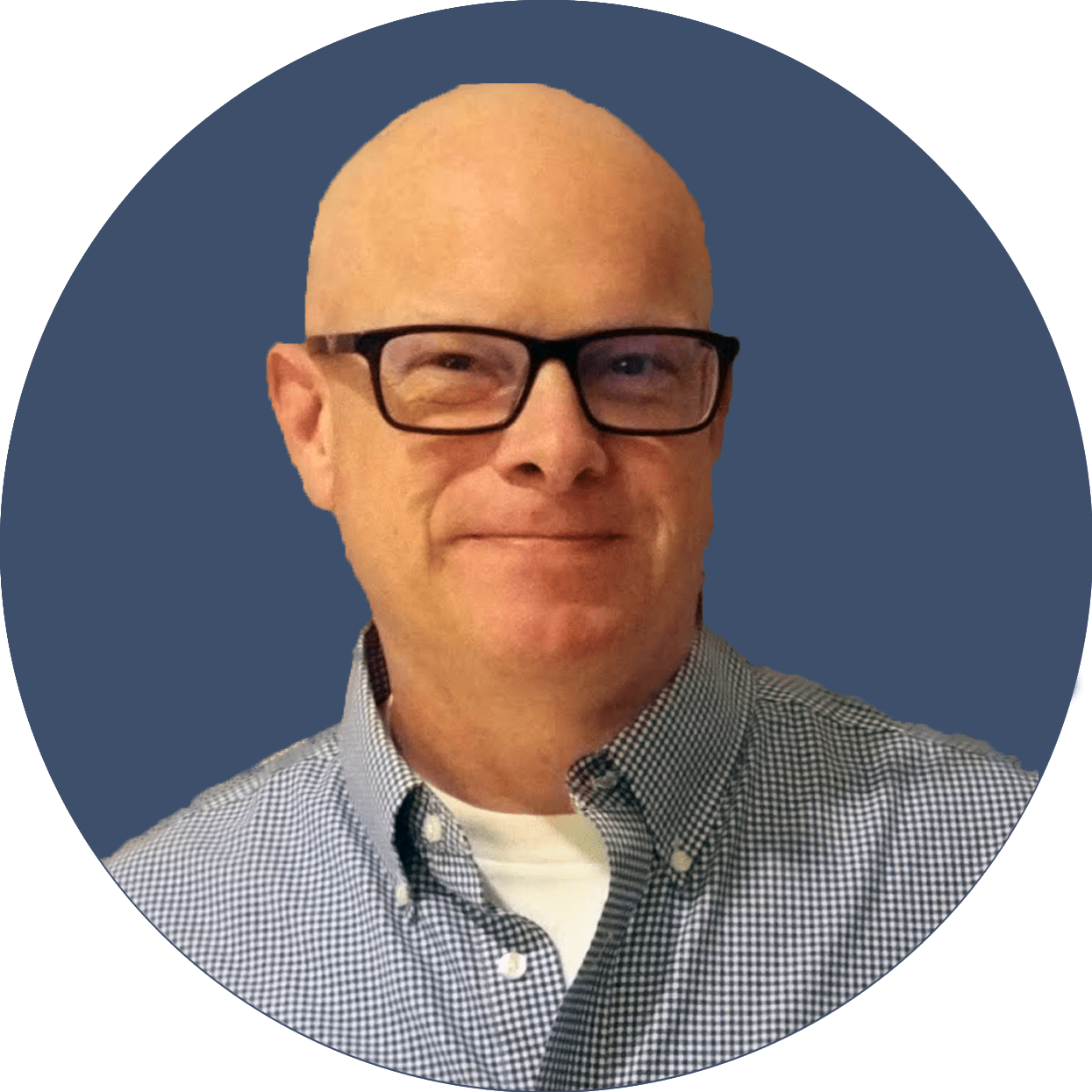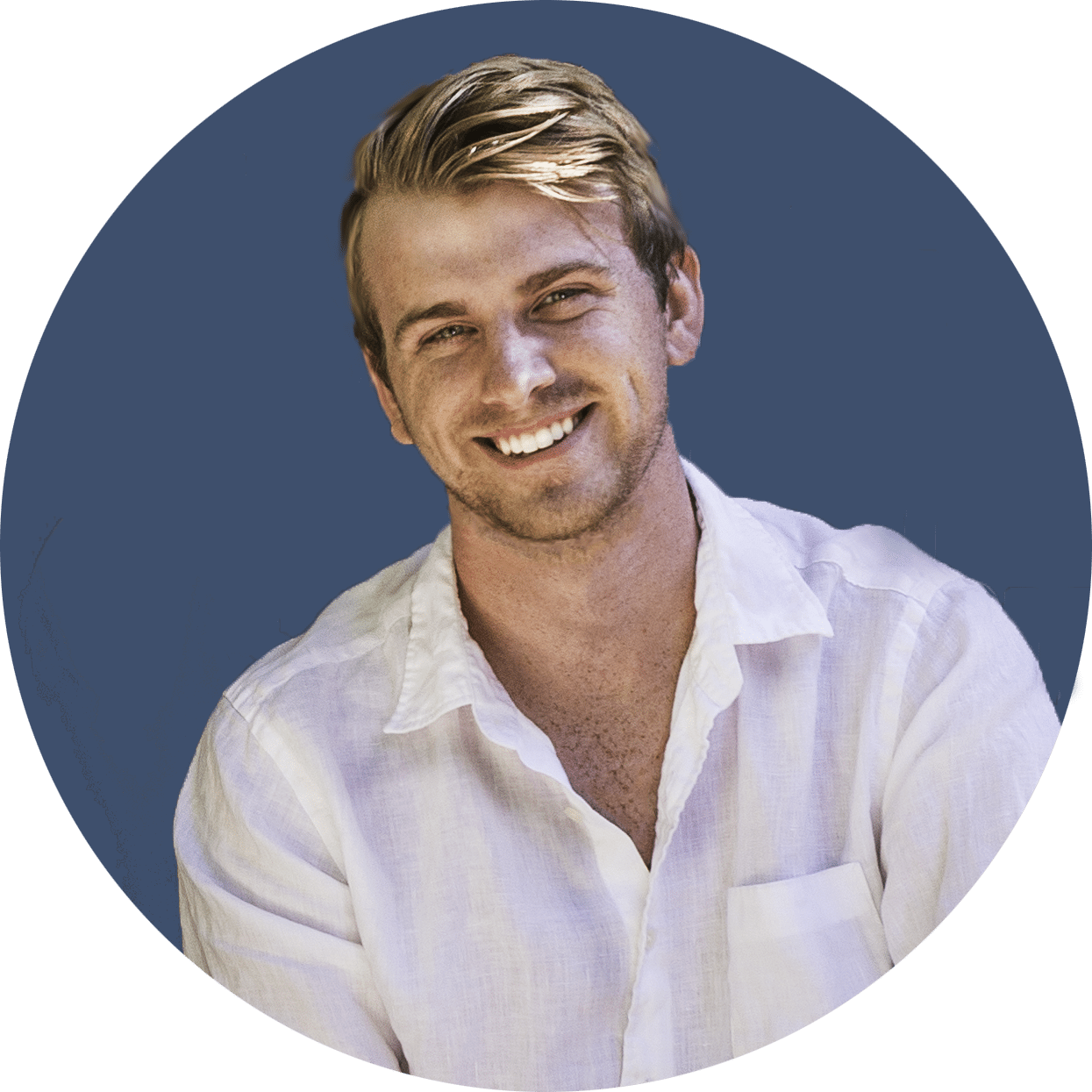 Russia's War Gambit: What's Next For The Global Economy
If you're like me, you were glued to your screen yesterday, watching the news of war breaking out between Ukraine and Russia.
It's the largest military attack since WWII. And the situation is getting much worse:
There's fighting in the Chernobyl Exclusion Zone
No one knows how much of Ukraine Russia now controls
Massive explosions and fighting are being reported, including in Kyiv, Mariupol, Odesa, Kharkiv, and too many to list right now
Martial law has been declared in Ukraine and Ukrainian president Volodymyr Zelensky has now called on the West to close the airspace amid the Russian operation.
Now, as was the case with the pandemic, there are going to be massive repercussions in many facets of every human life after this. One of them includes the world economy — which may be permanently destabilized.
Why Would Putin Tank the Russian Economy?
Before we get into this, there are a lot of people dying right now. I heard someone say on Twitter, "so many undervalued assets, seems like discount season is fully underway."
People's lives are at a discount right now — ok?
With that being said, in terms of the global economy, there will be many lives destroyed from this. So — why would Russian President Vladimir Putin tank his own economy, risk sanctions, and disrupt the global economy as a whole?
It isn't because Russia doesn't have anything to lose. In fact, they have a majority of the leverage right now, not America or NATO. While the incoming sanctions will further cripple an already broken Russian economy that's still feeling the effects from the 2014 round of sanctions, Putin has amassed enough gold to back his currency at around 4:1 ratio. Russia is commodity rich as well (oil, wheat, copper, palladium, platinum, etc). They can shift most exports to china. Strategically, he's not necessarily shooting himself in the foot. Russians are world class chess players, after all, so do not underestimate them.
Strategic prowess aside, it's undeniable that Ukraine invasion or not, the Russian economy is crumbling. People should be asking: if he was so great, why is Russia's GDP almost the same size as Spain's?
Here's the core issue: Russia is a decaying power, and that's why they are attacking. They are pushing the few advantages they still have left: The military and nukes.
Putin is Holding the World Hostage
That's why we can't sanction Russia like we did Cuba during the Cold War.
It simply wouldn't work.
Unlike Cuba whose main resource is small amounts of oil and Cuban cigars, Russia is economically independent. They are the third-largest oil producer churning out 11.5 million barrels per day.
While many Americans might find this concept hard to understand, Russia has a real economy. A real economy compromises of factories and farms and doesn't blow up just because the stock market crashes.
If liquidity dries up, the factories are still there, and although the efficiency of production is lowered, a state can, in principle, just take command of them.
Generally geopolitical activities see a swift reaction due to mass panic and often doesn't last long before we see more green days. But likely with further issues the market will continue to bounce with volition. The key isn't looking at what the market does today, but what the assets you own will be like the day you sell them and the future world conditions that would support you selling for more than you bought them for. My go-to example is Bitcoin's push towards that lofty goal of $100k. After getting 2/3rds of the way there, it seems like it's a inevitability that one day we'll see 1 BTC = $100,000, but, importantly, Bitcoin doesn't appreciate value in a vacuum. It needs a macro environment that can support 1 Bitcoin being $100k, either from a peace & prosperity perspective, or from a clear hedging against the broken centralized systems that are hyperinflating their fiat currencies ad infinitum. More than likely, it will end up being a little bit of column A and a little bit of column B that pushes Bitcoin to those heights and ever higher. 
Overall within a year the market tends to bounce back (not assuming other crappy stuff happening later into the year). This is in part why smart investors do really well in times of market turmoil and it has nothing to do with greed ironically. Instead it's about making smart investment choices pre-during-post incidences
As for how this will affect global markets, technically war itself has very little market impact on the actual market itself. The sanctions were seeing now are all targeted sanctions and unless you own one of those sanctioned companies the sanctions themselves don't do a whole lot to affect the market. Unfortunately the mass panic day traders and retail investors are the biggest reason we see the market jump the way it has
Now here's what makes all of this even more complicated:
Russia is close allies with China, the second-largest, and perhaps soon, the largest economy in the world.
"I think strategically China is moving closer to Russia, and China-U.S. relations are deteriorating, but it could be a crucial moment for the three countries to readjust their relationship with each other," Wang Jisi, president of the Institute of International and Strategic Studies at Peking University told CNBC.
I'm not anti-China, but this situation has put the entire global economy in a blender. We can only sit back and watch.
How I'm Playing This as an Investor
The Dow Jones fell nearly 700 points as investors fled to safer assets including oil, gold and government bonds. Unfortunately, things aren't boding well for crypto either.
Bitcoin is 100% correlated to the stock market in times of sheer panic. It won't resemble gold's crisis hedge attributes until it resembles gold's market cap. In short, investors aren't going long on volatile stuff right now, with Bitcoin being the king of volatility.
This isn't even mentioning all the inflationary, supply chain, and overall corporate greed that is already affecting the American economy.
"Who wants to be dealing with high inflation, prospects of interest rates hikes and war in Europe?" said Fiona Cincotta, senior financial markets analyst at City Index in an interview with WSJ. "It just seems like it's too much for investors to be able to swallow right now."
That said, speaking as a crypto investor, I'm waiting for blue-chip cryptocurrencies to tank a bit more before buying them on the cheap. I'm staying away from anything risky.
My message: You will be pushed at every turn to sell at a huge loss. Good luck.
Today's not a good day to buy nor is it worth the time to sell. If anything this is a great time to hang on the sidelines watching the red numbers drop before going in and picking up the lower hanging fruits (not to be confused with the actual low hanging fruits which would likely be rotten picks).
Time in the market over timing it. Instead of thinking you know what's gonna happen. Just buy some here and there. And in 2025 maybe we we all be better off for it.
The time is bad and things will go bad. Don't sell your houses and buy crypto now. This is not the time to take such risks.
Selling at a loss historically makes no sense. Overtime, large cap crypto, the overall stock market, and real estate all reliably bounce back. To suggest otherwise is simply ignoring years of precedent. 
We do live in unprecedented times, though.
Final Thoughts
The Russians learned an important lesson from their own occupation of Afghanistan; they don't try to occupy hostile populations. Russia isn't losing anything by attacking Ukraine besides friendly relations with NATO and Europe — which don't mean shit to them.
I do remain sanguine, after all, Hard times create strong men. Strong men create good times. Good times create weak men. And, weak men create hard times.
But unfortunately, the rich will get richer and poor people will die or suffer.
A story as old as time.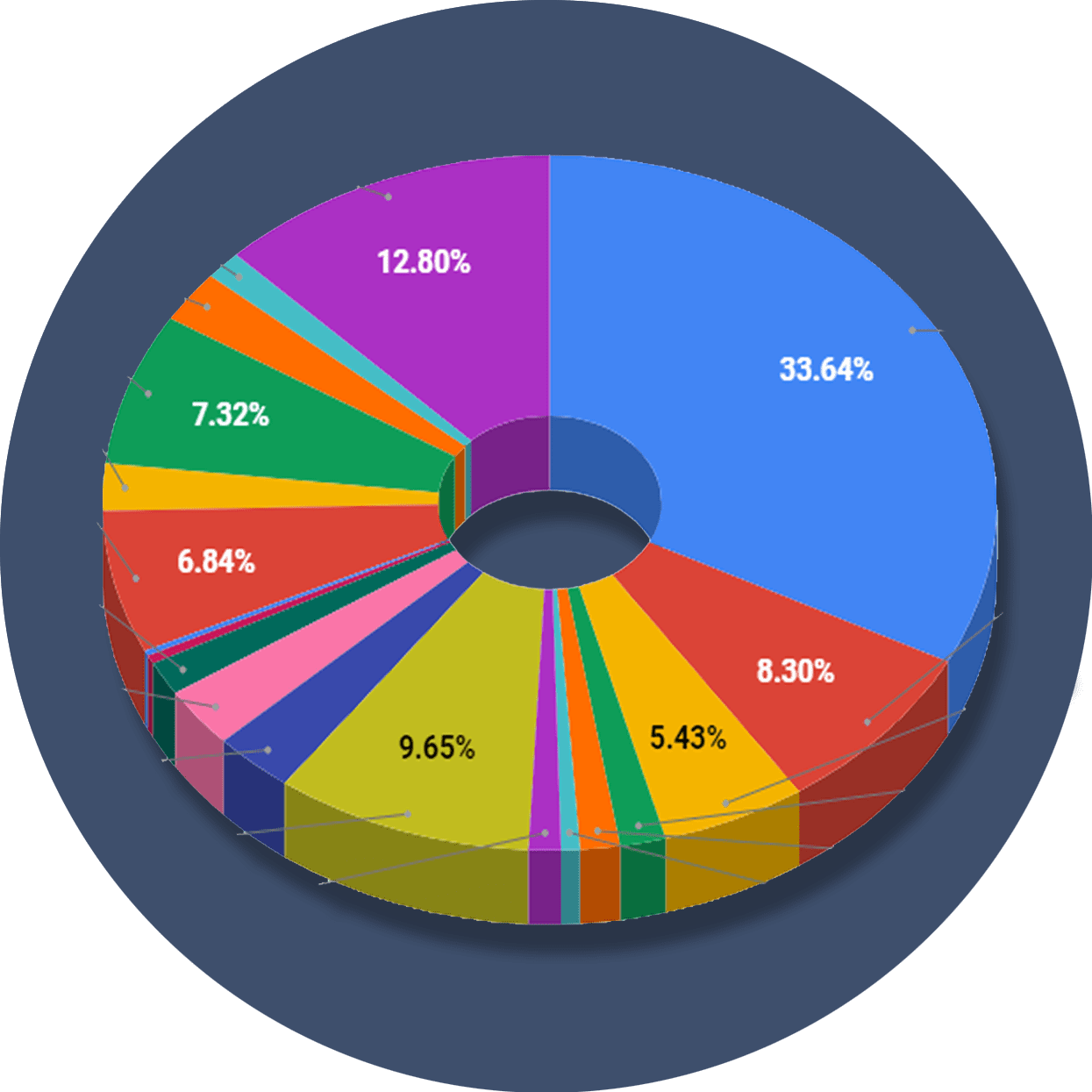 The ReadySetCrypto "Three Token Pillars" Community Portfolio (V3)
What is the goal of this portfolio?
The "Three Token Pillars" portfolio is democratically proportioned between the Three Pillars of the Token Economy & Interchain:
CryptoCurreny – Security Tokens (STO) – Decentralized Finance (DeFi)
With this portfolio, we will identify and take advantage of the opportunities within the Three
Pillars of ReadySetCrypto. We aim to Capitalise on the collective knowledge and experience of the RSC
community & build model portfolios containing the premier companies and projects
in the industry and manage risk allocation suitable for as many people as
possible.
The Second Phase of the RSC Community Portfolio V3 was to give us a general idea of the weightings people desire in each of the three pillars and also member's risk tolerance. The Third Phase of the RSC Community Portfolio V3 has us closing in on a finalized portfolio allocation before we consolidated onto the highest quality projects.
Our Current Allocation As Of Phase Three:

Move Your Mouse Over Charts Below For More Information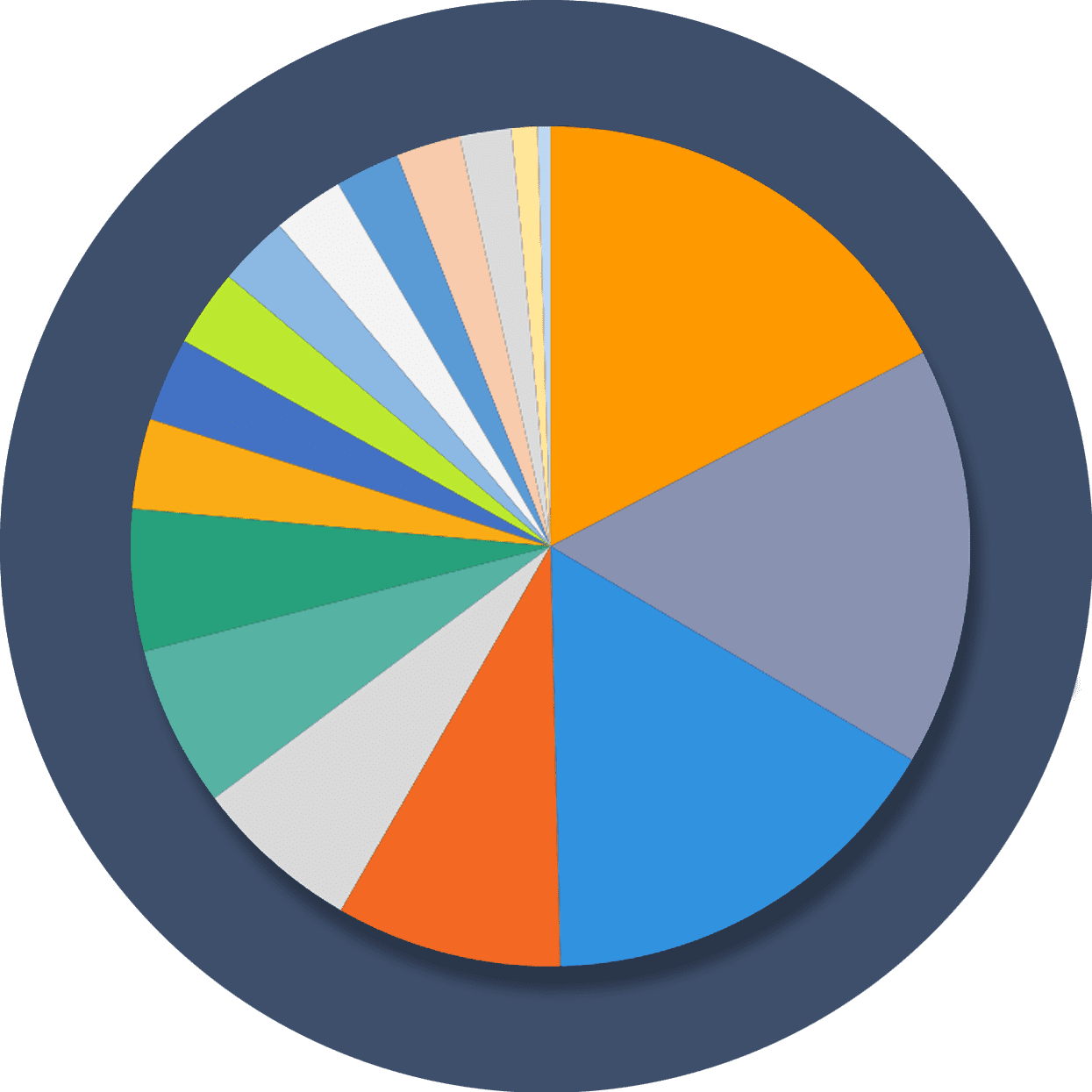 The ReadySetCrypto "Top Ten Crypto" Community Portfolio (V4)
What is the goal of this portfolio?
Current Top 10 Rankings: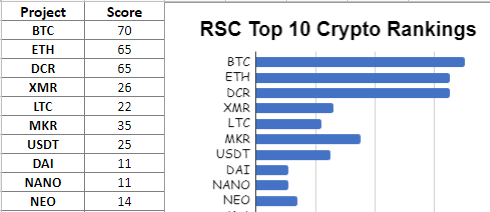 Move Your Mouse Over Charts Below For More Information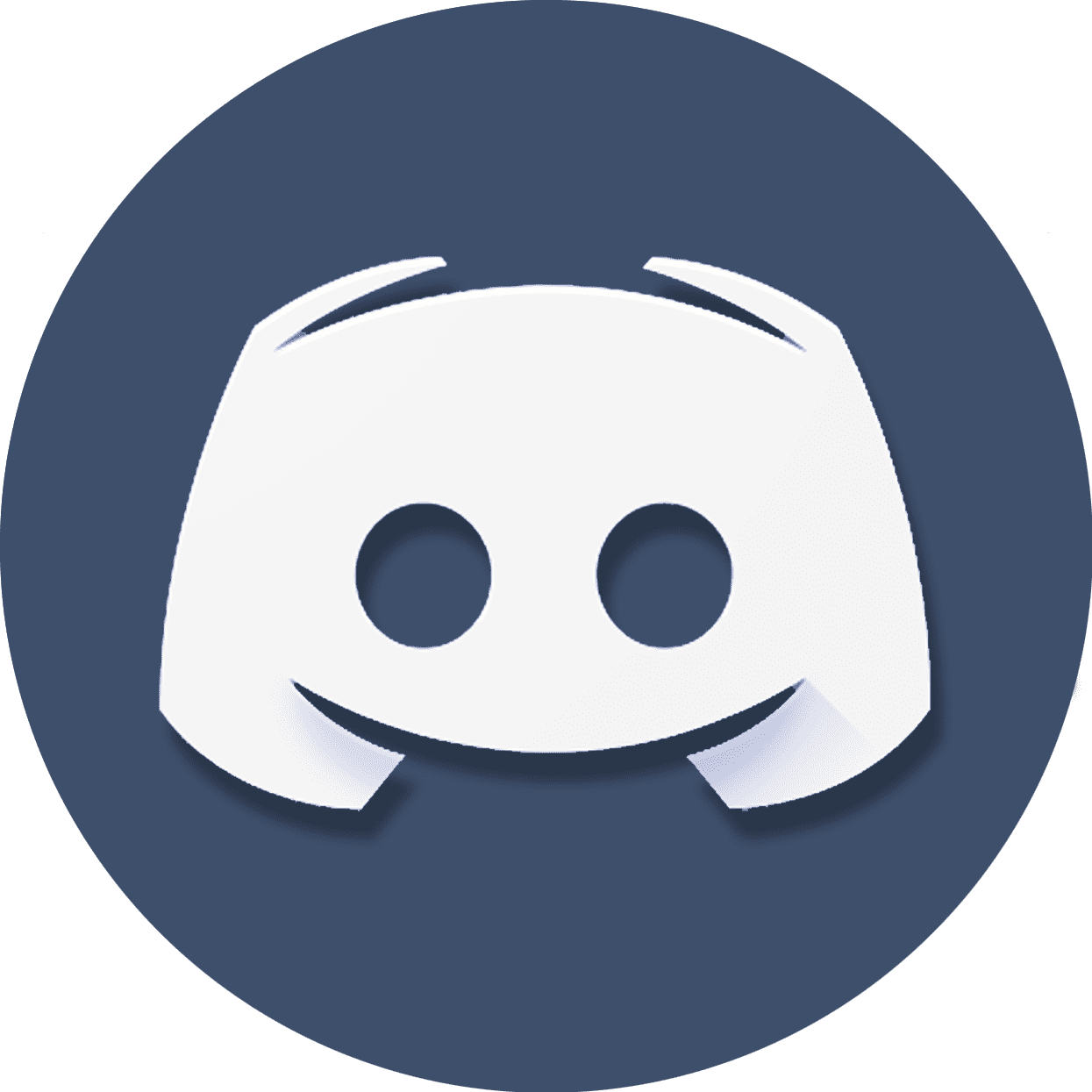 Our Discord
Join Our Crypto Trader & Investor Chatrooms by clicking here!
Please DM us with your email address if you are a full OMNIA member and want to be given full Discord privileges.