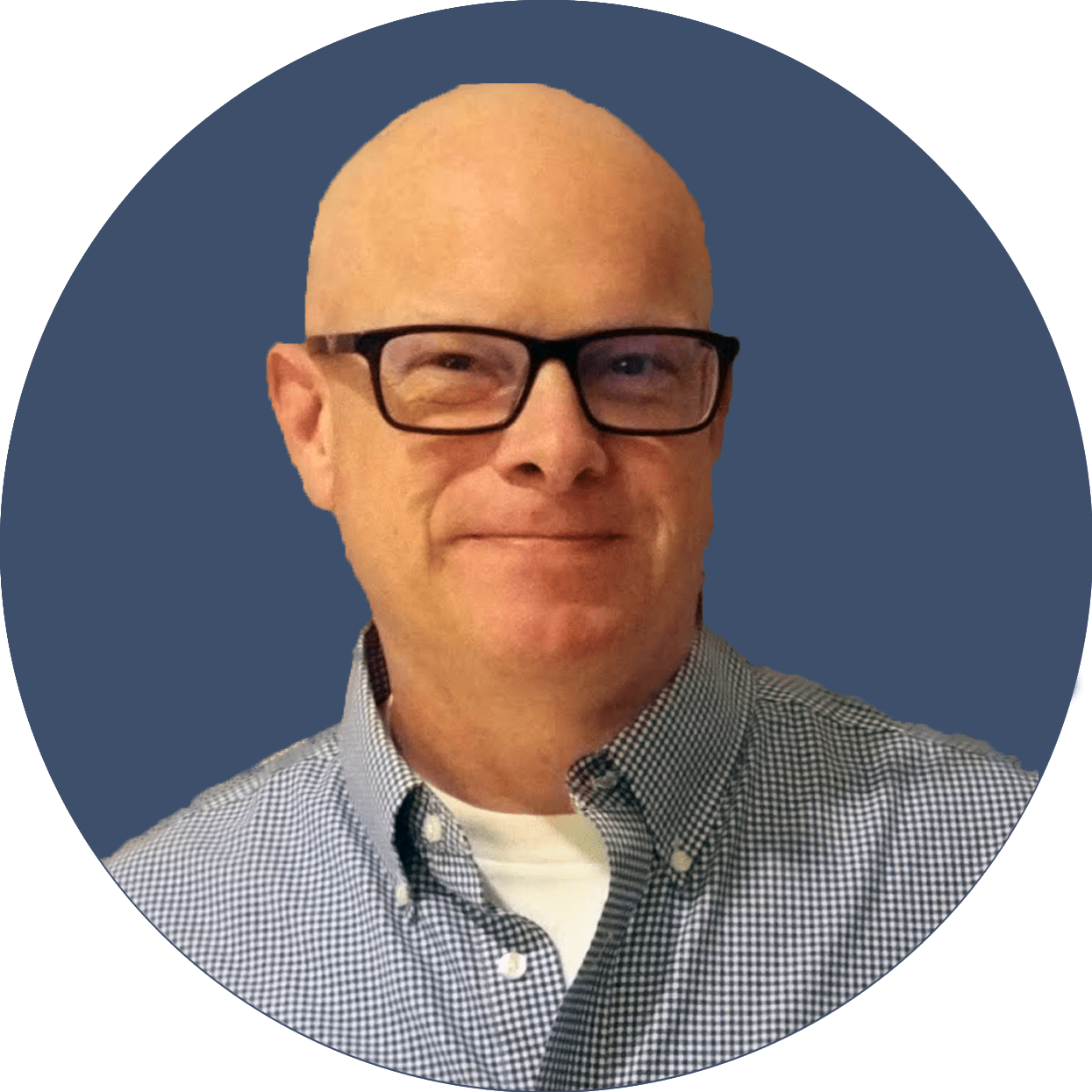 The 8 January ReadySetLive session with Doc and Mav is listed below.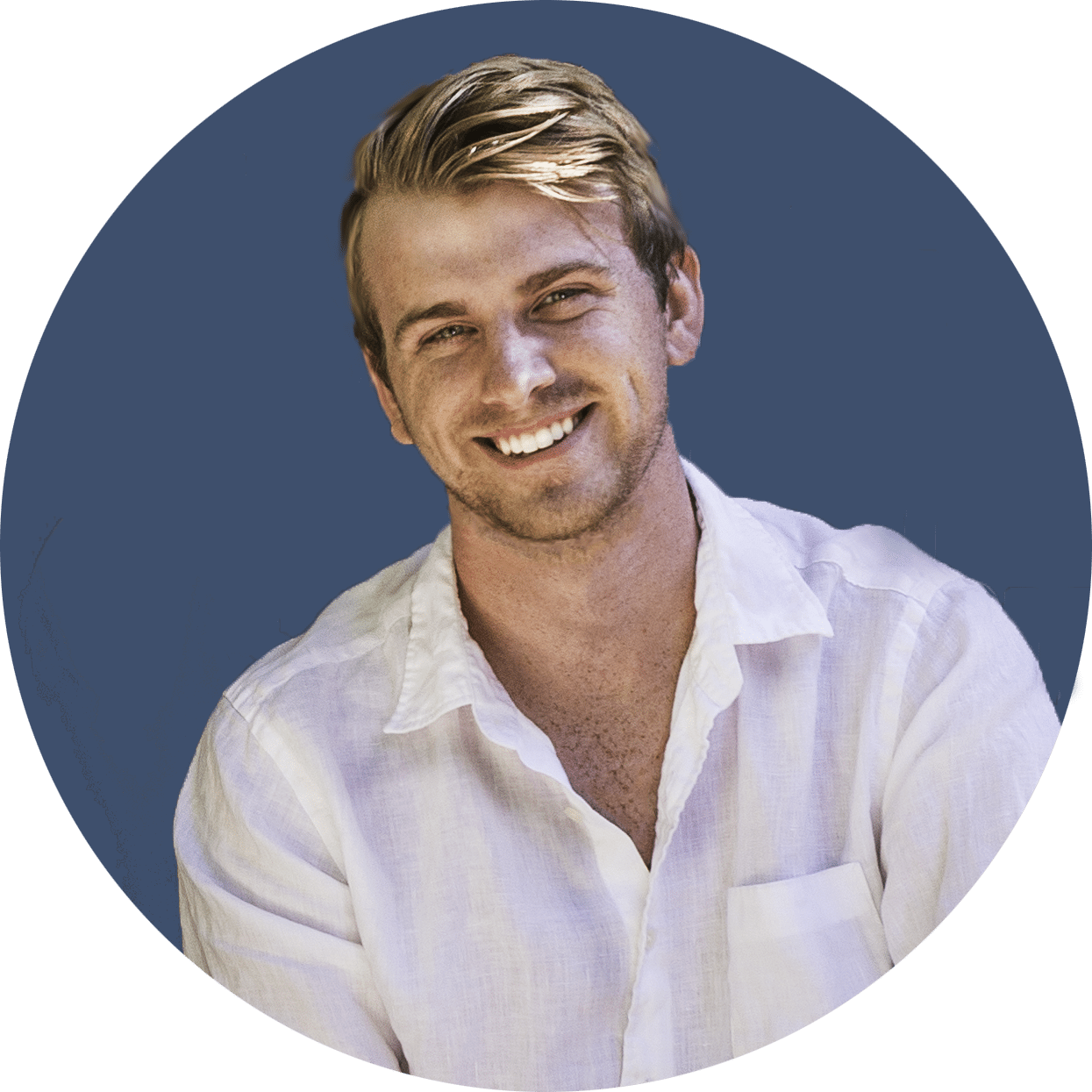 The Lay Of The Land – Bitcoin Options Driving The Market Forward
As we discussed yesterday, the launch this week of CME's options on bitcoin futures added yet another player to the mix in what is a burgeoning market for crypto-tied financial products.
It's getting hot.
And as the timeline below shows, the pace of developments in the ecosystem – particularly in the past few weeks – has quickened.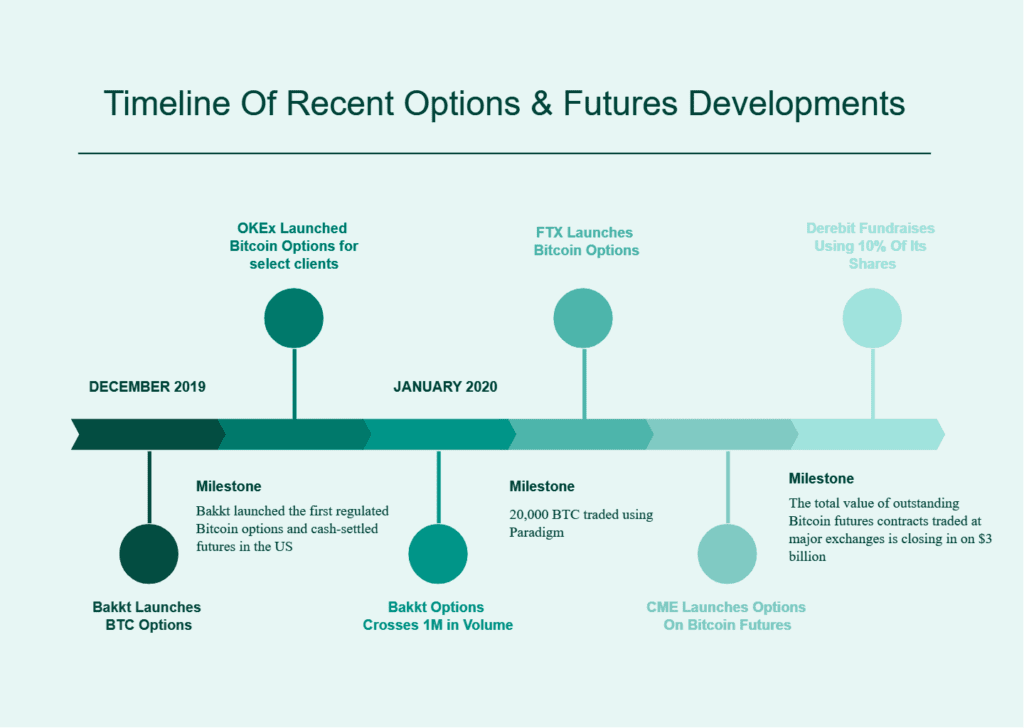 Bakkt – the former CEO of which, Kelly Loeffler left to take up an appointment to the U.S. Senate where she'll sit on a committee that oversees the CFTC – got the recent party started in December with its launch of options on bitcoin futures.
Also eyeing an options launch in the first quarter of 2020: Bitfinex, which revealed the plan last fall during an interview.
Moving into January, Bakkt hit a $1M volume milestone – one that would ultimately be broken in a single day by CME, which had a strong debut during its first day of business, as The Block reported Monday.
FTX, which is backed by Binance, launched its bitcoin options product this month, and according to cofounder Sam Bankman-Fried, 2,000 options were trade on the first day.
Paradigm, which blends the features of Telegram into a trading experience, has been used by market makers to trade over 20,000 bitcoins worth of options since launch.
And while it may be too early to call it a victory for the ecosystem, as we noted yesterday, "these developments illustrate the emergence of a more robust and competitive exchange-listed derivatives market, which up until this point has been dominated by firms like BitMEX and Deribit."
Investors are taking note as well. Deribit is drawing attention and is currently in the midst of a deal that is seeing 10% of its common equity being sold to a pair of crypto firms and an as-yet-to-be-determined stable of smaller investors.
Last, as we covered yesterday, the CME launch is a big deal.
In a blog post titled 'New Year, New Options on CME Bitcoin Futures,' Tim McCourt – the Managing Director, stated that the beginning days of the year saw "strong participation in our CME futures." He went on to highlight that more than 17,000 contracts, approx. worth more than 85,000 BTC, were traded on 8 January.
McCourt said,
"The number of open positions held by traders […] has also increased to more than 5,000 contracts (…over 25,000 bitcoin) since the start of the year. We're optimistic about the new year and what opportunities it will bring for our clients, traders and industry partners, beginning with the introduction of options on CME Bitcoin futures today."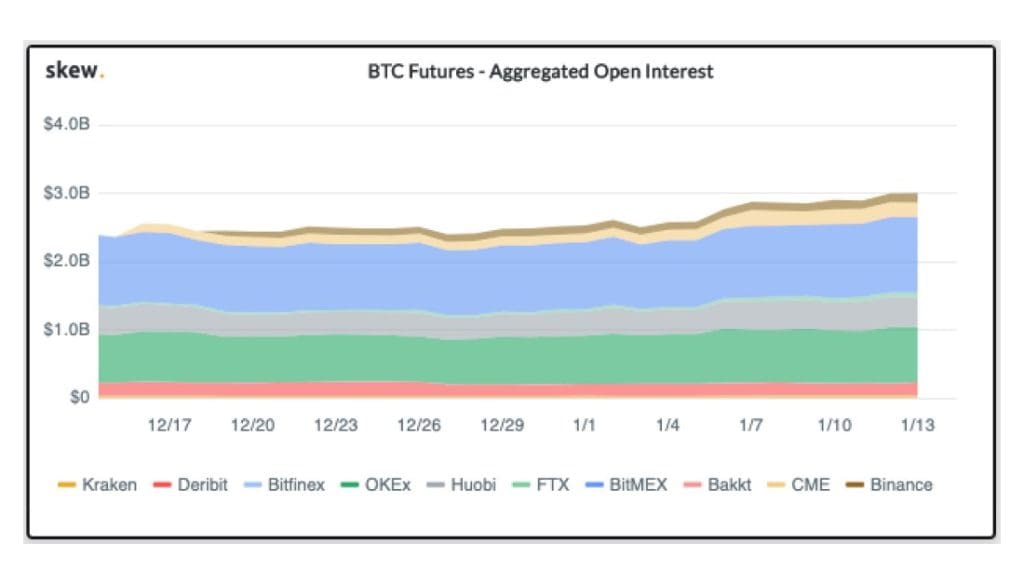 Heralding the new product launch as a "next chapter" to its years of history in the Options contract market, the Managing Director claimed that the firm is "excited" to offer "additional flexibility to trade and hedge Bitcoin price risk on a regulated exchange."
"In fact, CME Group is the only derivatives marketplace where clients can trade options across every investable asset class. And with an average daily volume of over 4 million options contracts in 2019, now is an exciting time to introduce options on CME Bitcoin futures to the market."
Simply put: the market appears to be in a bit of a growth period as 2020 gets underway.
So, let's get a sense of the current landscape of Bitcoin options by taking a look at some of the major products and services that have hit the market thus far, with their key elements broken down. Although each firm offers options, each firm offers vary infrastructure supporting the product.
For instance, Bakkt and CME both offer high-speed, low latency platforms that require investors to trade via Futures Commission Merchants. Bakkt, CME, and Deribit all manage order books, whereas FTX's platform is RFQ-based, meaning trading firms engage on a more bilateral basis.
The following is a detailed breakdown:
Bakkt:
Order book-based
Settles in bitcoin future; contract equals 1 BTC
24-hour volumes: 47BTC
Need to hook up to an FCM to trade; low latency connectivity
US regulated
CME:
Order book-based
Settles in bitcoin future; contract equals 5 BTC
Need to hook up to an FCM to trade; low latency connectivity
24-hour volumes: 55 BTC
US regulated
FTX:
RFQ-based; "simpler to spin-up, more flexible options but you can't see what things are trading at easily"
Settles in "physical bitcoin"
No FCM connection; higher latency connectivity
24-hour volumes: 3,455 BTC
Doesn't serve US clients
Deribit:
Order book-based; "better for modeling"
Block trades enabled through partnership with Paradigm
No FCM connection; moving into a "premier data-center in London at end of January"
Settles in "physical bitcoin;" contract equals 1 BTC
24-hour volumes: ~12,500BTC
Doesn't serve US clients
Press the "Connect" Button Below to Join Our Discord Community!
Please DM us with your email address if you are a full OMNIA member and want to be given full Discord privileges.
An Update Regarding Our Portfolio
RSC Subscribers,
We are pleased to share with you our Community Portfolio V3!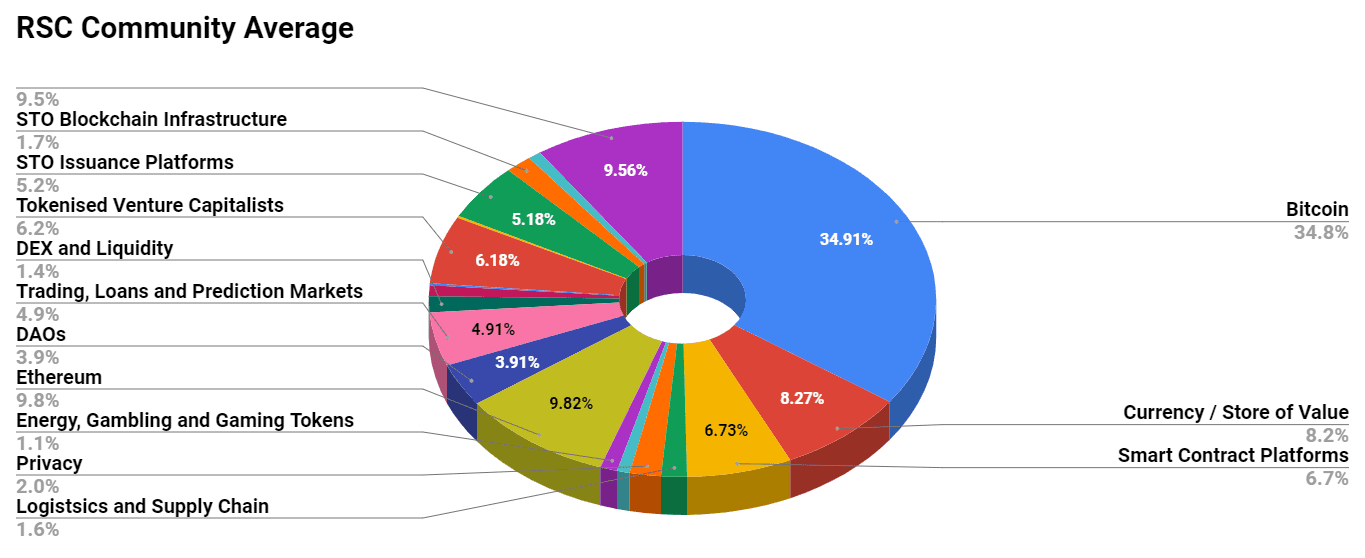 Add your own voice to our portfolio by clicking here.
We intend on this portfolio being balanced between the Three Pillars of the Token Economy & Interchain:
Crypto, STOs, and DeFi projects
We will also make a concerted effort to draw from community involvement and make this portfolio community driven.
Here's our past portfolios for reference: 
RSC Managed Portfolio (V2)
 [visualizer id="84848″] 
RSC Unmanaged Altcoin Portfolio (V2)
 [visualizer id="78512″] 
RSC Managed Portfolio (V1)