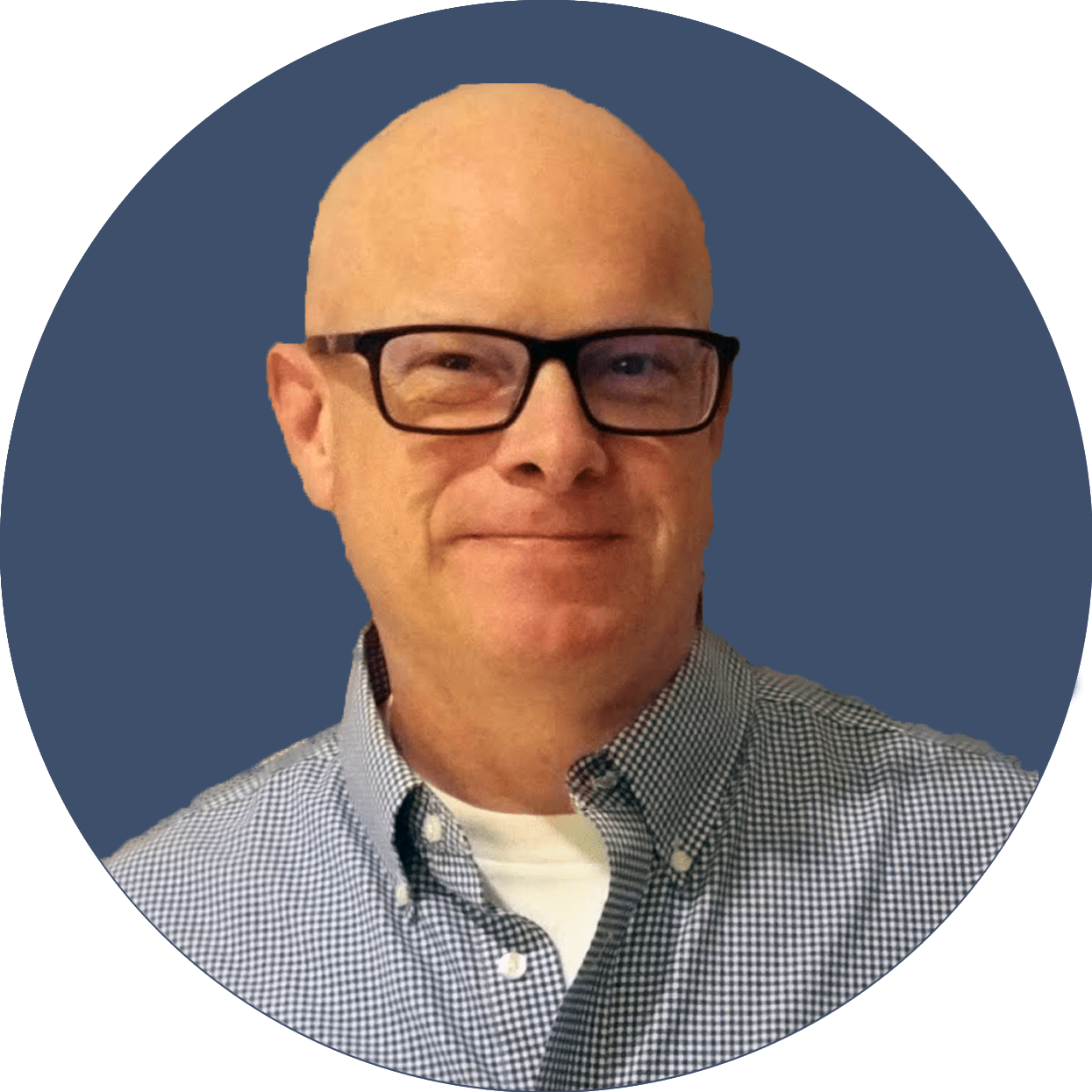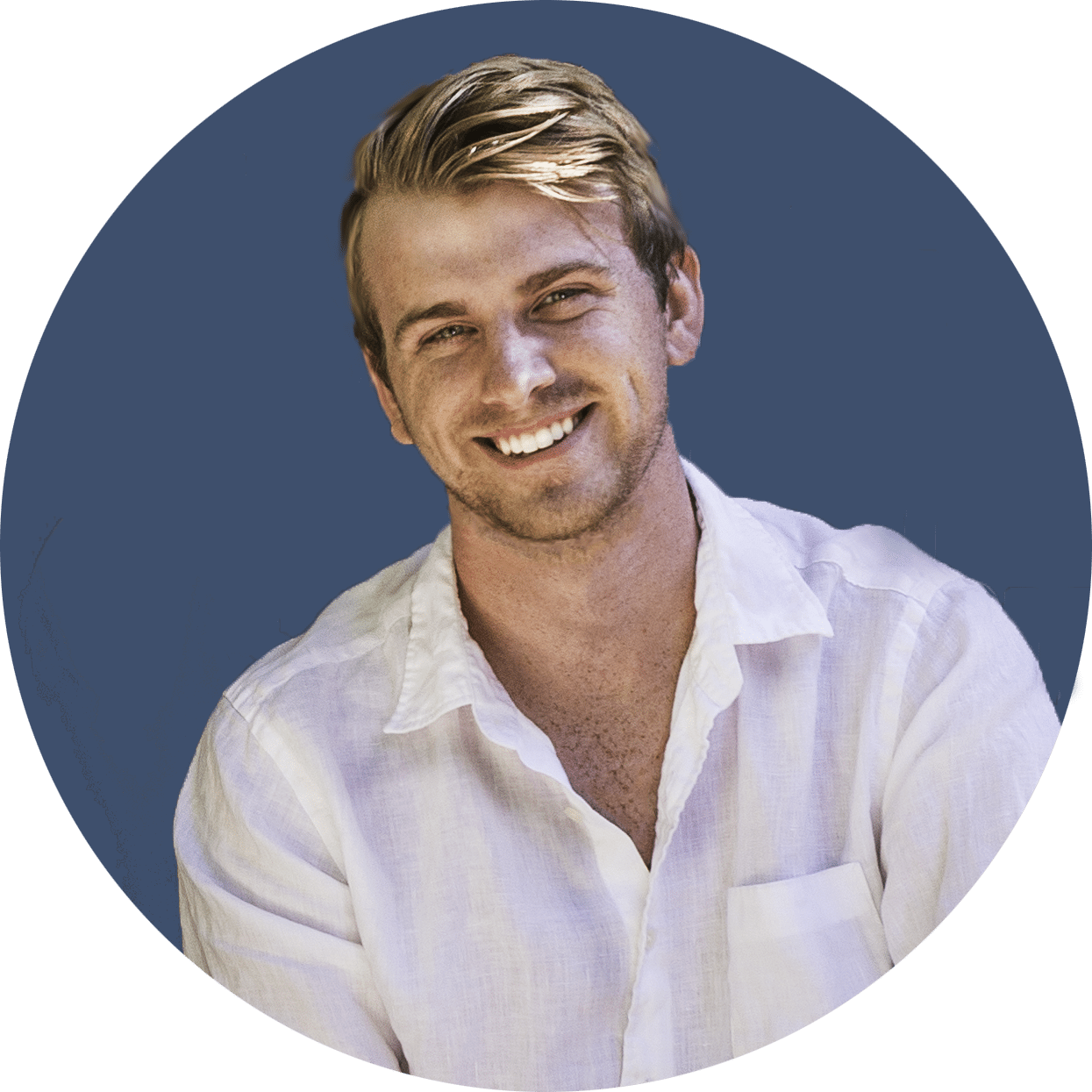 The Best New NFT Platform You've Probably Not Heard Of
Let's talk about my new favorite NFT platform.
Of course, NFTs aren't about replicating the old ways of doing things in digital fashion.
No, NFTs are really powerful in large part because with programmability and more, they open up new ways of doing things, namely new distribution flows and new creative horizons.
For example, one project typifying how we can leverage NFTs toward unprecedented possibilities is Art Blocks, a novel platform for generative artists whose system is gaining traction and is made possible by Ethereum and NFTs.
Accordingly Art Blocks is quite compelling and worth trying out in these early days of NFT pioneering, I think.
In this newsletter, I'll cover how you can get started on this up-and-coming NFT dapp!
---
Art Blocks is an unprecedented on-chain generative art platform built on Ethereum. 
Simply put, artists use Art Blocks to upload generative art scripts to Ethereum smart contracts. These scripts are then launched as series in which collectors can purchase limited-edition pieces as NFTs. This minting pings the underlying scripts in unique ways, leading to unique artistic outputs in their associated NFTs.  
What makes Art Blocks so interesting, then, is that it offers generative artists the ability to release works through a one-stop, first-of-its-kind storefront flow. The ensuing pieces live forever on Ethereum and give creators a novel distribution avenue, not to mention royalties in perpetuity. 
ArtBlocks is a generative art platform that's become very popular in the last few weeks. People minting ArtBlocks NFTs are basically minting unknown pieces of art, and they find out what art their NFT has on it after they've minted it.
The project has seen an uptick in usage off late as volume crossed 400 ETH earlier this month. The average sale price is also rising fairly fast, hitting over 7 ETH yesterday (per the last 25 sales). Speculators have been bidding up ArtBlocks NFTs in an attempt to re-sell at a higher price. But speculation aside, some of the artwork is actually very cool.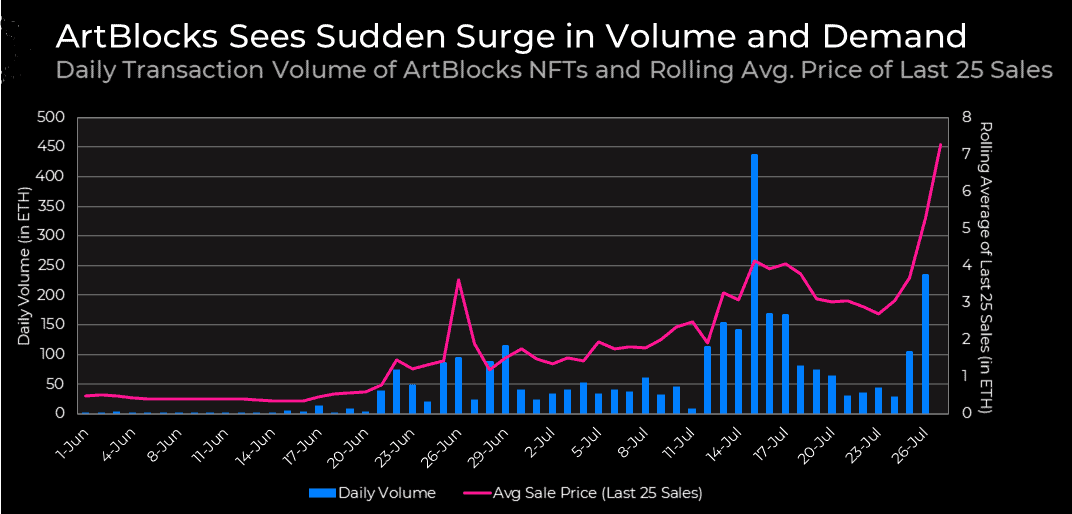 How to Mint NFTs on Art Blocks
If you want to try minting your own Art Blocks NFT, you can follow these steps:
1. Navigate to artblocks.io and connect your MetaMask wallet. 
2. Click on the "All Projects" tab, and then select whichever one of the currently "Open" projects you want. 
3. On the next page, click on the "Purchase" button and your MetaMask wallet will be prompted with a transaction. 
4. Confirm the transaction, and then you'll have a provably unique generative artwork minted right to your wallet!
Note that Art Blocks Curated releases can rapidly turn into acute gas wars. If you're trying to snag a Curated piece, you'll want to be on site as soon as the piece goes live and make sure your transaction's gas is high enough to go through. Also, Curated releases have a "1 mint per address" rule presently to fight against bot purchasers, so keep that in mind too! 
Valuing Art Blocks NFTs
As with valuing NFTs in general, valuing Art Blocks pieces has subjective and objective dimensions. But if we just go straight to the fundamentals, Art Blocks pieces rate well in:
Chain security (secured by Ethereum, the most secure network for NFTs)
On-chainness (their data is entirely stored on-chain)
Age (they're young now, but they'll age as NFTs from a first-of-its-kind platform)
Community (supported by a growing community of artists and collectors)
Scarcity (each series has a limited number of mints)
Rarity (each piece has trait combinations with varying rarity levels) 
Have fun and good luck!!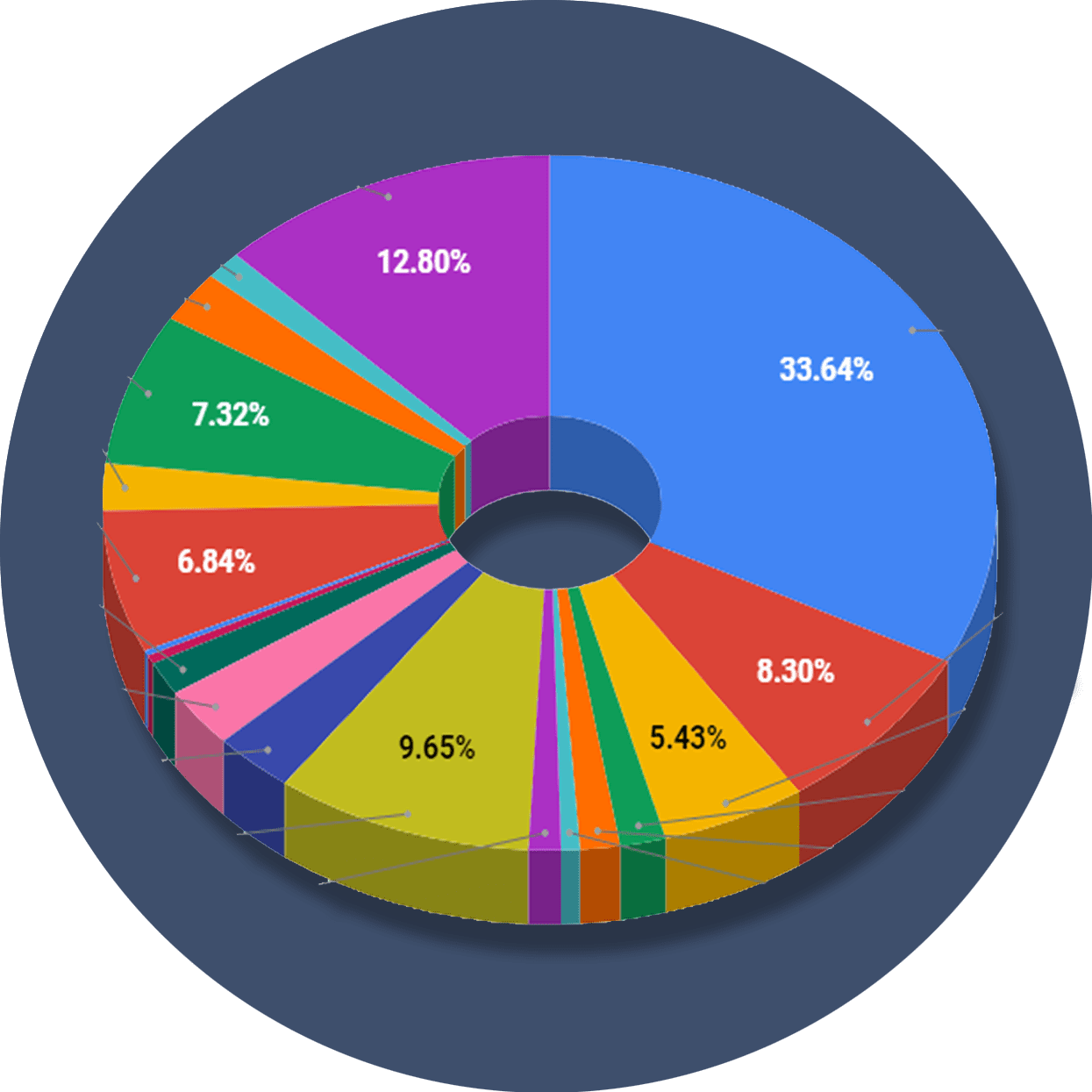 The ReadySetCrypto "Three Token Pillars" Community Portfolio (V3)
What is the goal of this portfolio?
The "Three Token Pillars" portfolio is democratically proportioned between the Three Pillars of the Token Economy & Interchain:
CryptoCurreny – Security Tokens (STO) – Decentralized Finance (DeFi)
With this portfolio, we will identify and take advantage of the opportunities within the Three
Pillars of ReadySetCrypto. We aim to Capitalise on the collective knowledge and experience of the RSC
community & build model portfolios containing the premier companies and projects
in the industry and manage risk allocation suitable for as many people as
possible.
The Second Phase of the RSC Community Portfolio V3 was to give us a general idea of the weightings people desire in each of the three pillars and also member's risk tolerance. The Third Phase of the RSC Community Portfolio V3 has us closing in on a finalized portfolio allocation before we consolidated onto the highest quality projects.
Our Current Allocation As Of Phase Three:

Move Your Mouse Over Charts Below For More Information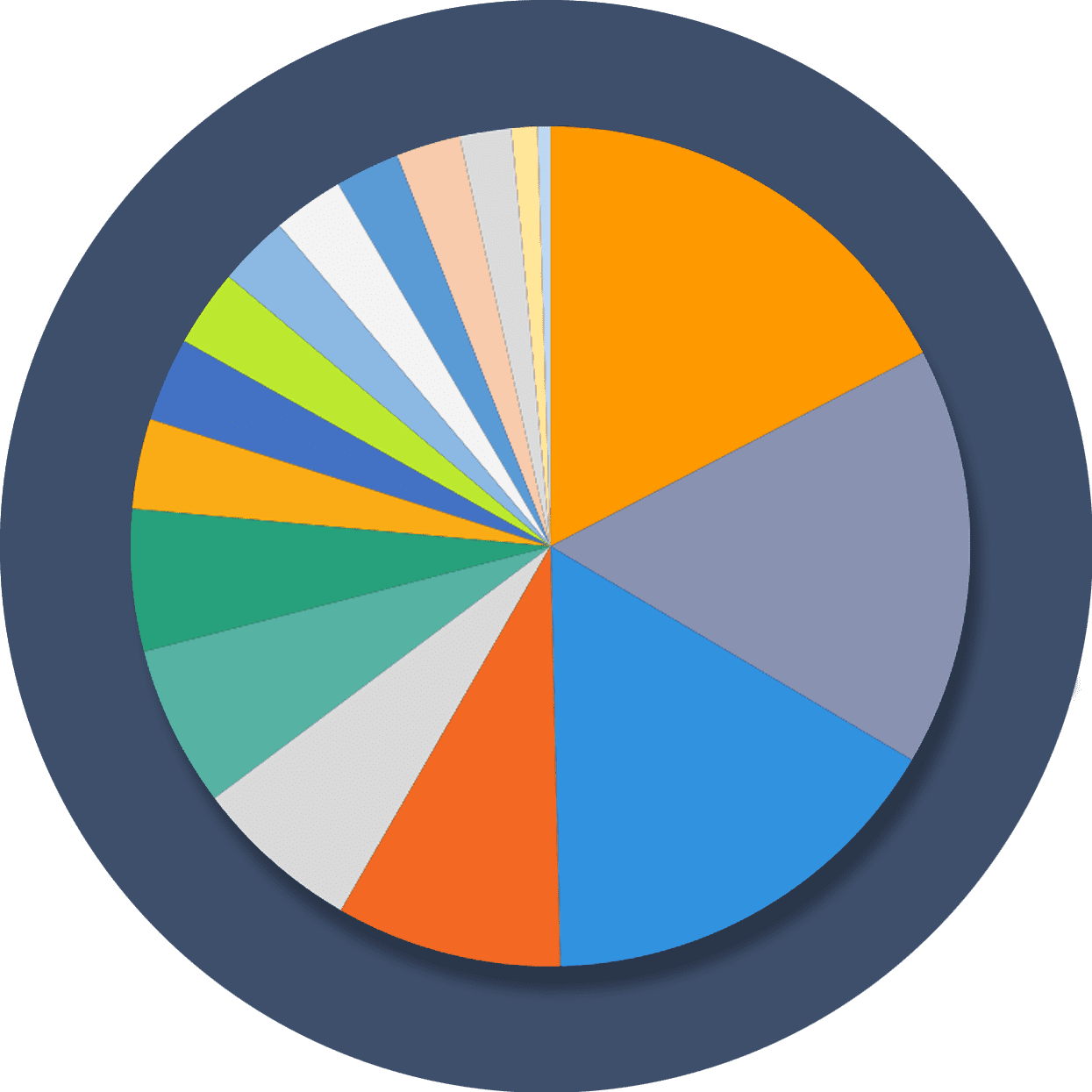 The ReadySetCrypto "Top Ten Crypto" Community Portfolio (V4)
What is the goal of this portfolio?
Current Top 10 Rankings: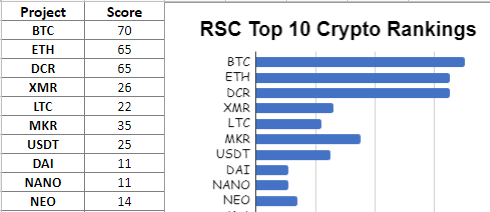 Move Your Mouse Over Charts Below For More Information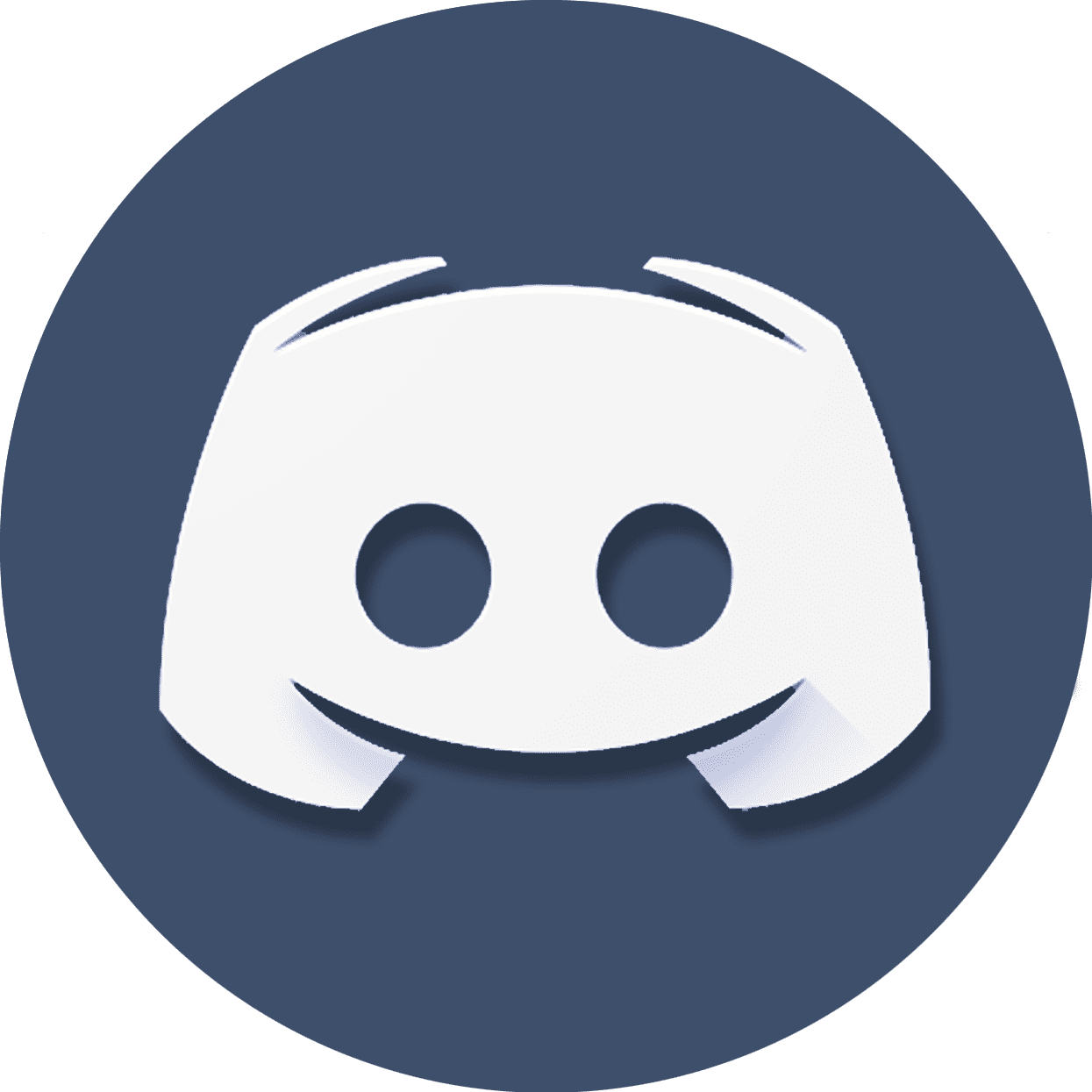 Our Discord
Join Our Crypto Trader & Investor Chatrooms by clicking here!
Please DM us with your email address if you are a full OMNIA member and want to be given full Discord privileges.