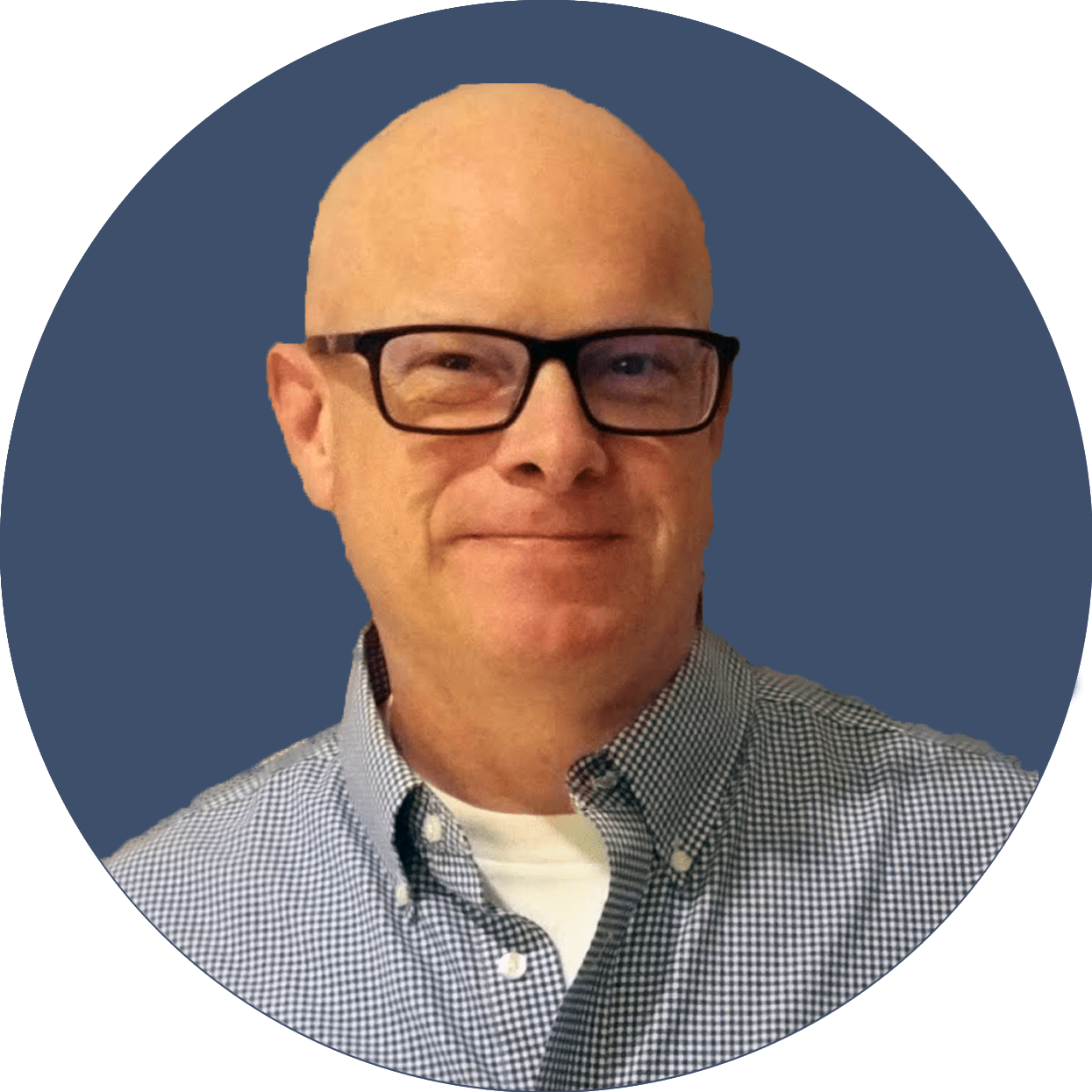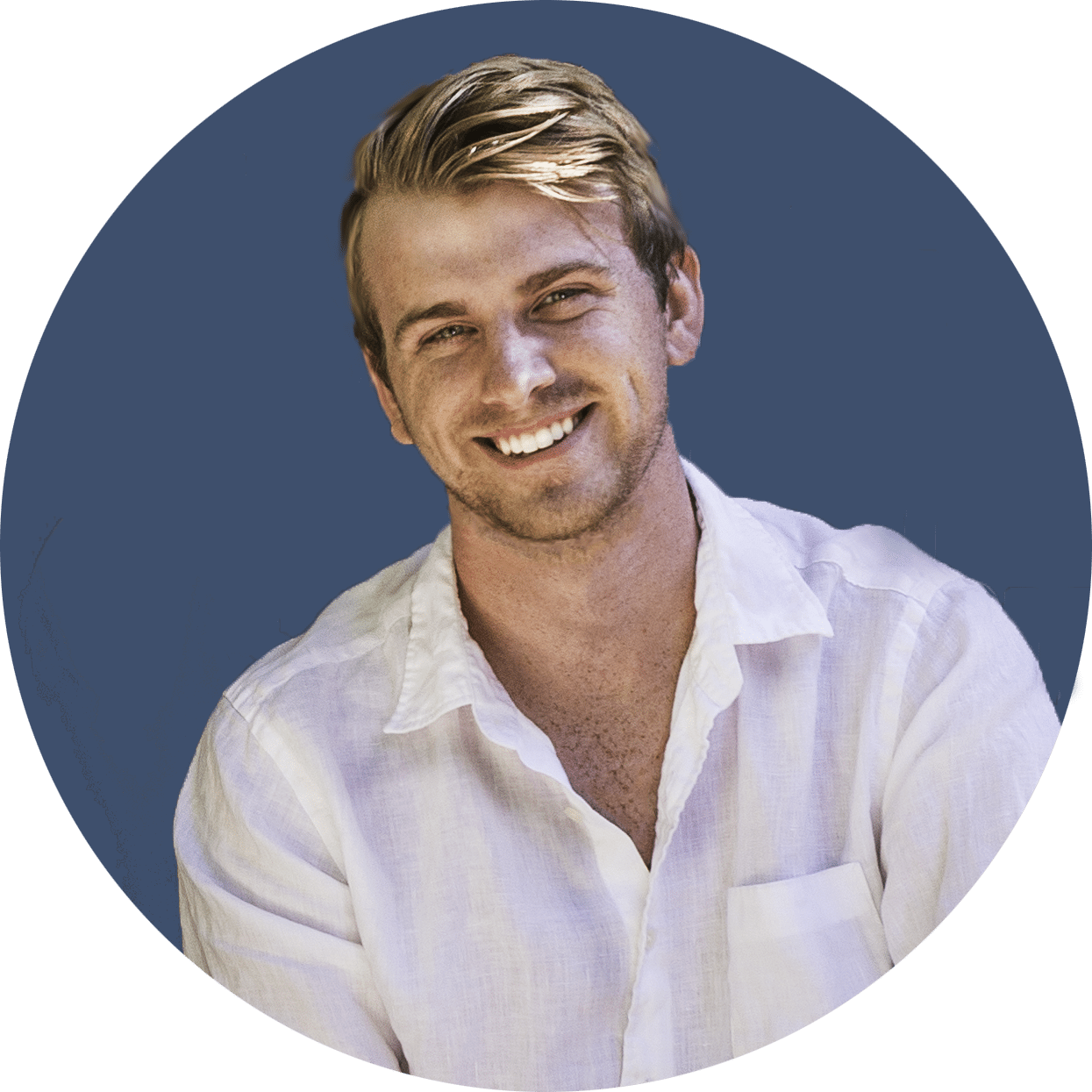 The Three Laws That Will Define The New Investing Age
Let's continue the thread we've been pursuing this week.
On Monday, we talked about the biggest SPAC ever, $PSTH/U, and how it may be one of the best plays this year if they can partner with an exciting company looking to go public.
Yesterday we discussed the likely trends in crypto that will potentially make Q42020 very different — and much more exciting — than the "crypto winter" desolation in the fourth quarter we've seen for the past two years.
Today, we'll continue talking about SPACs and a hot market that potentially will be absolutely on fire by the end of the year: Electric Vehicles (EVs), Green Energy, and Energy Storage.
In particular, I'm most excited about the potential of EVs.
Four years ago, the Energy Industry Administration (EIA) and other forecasting agencies estimated that EV sales would total a few hundred thousand units in the early 2020s. After EV sales hit 1.45 million units in 2018 and an estimated 2 million in 2019, the same agencies now forecast roughly 6.5 million in 2024.

However, because I'm a fan of abstraction, especially when it concerns the fundamentals of technology, I think this forecast is disingenuous to the real trends at work. Let's digress a bit.
I've previously put forth the thesis that the emergence of the New Digital Economy (highly relevant in 2020) is predominantly the culmination of three guiding principles, or "laws".
You might know them:
Moore's Law — more computing power = more value
Metcalfe's Law — more network connections / users = more value
Gilder's Law — more network bandwidth / storage = more value
Of course, "more value" is an oversimplification, as is the general description of each Law, but we're just concerned about the net effect of these Laws and their relationship to each other.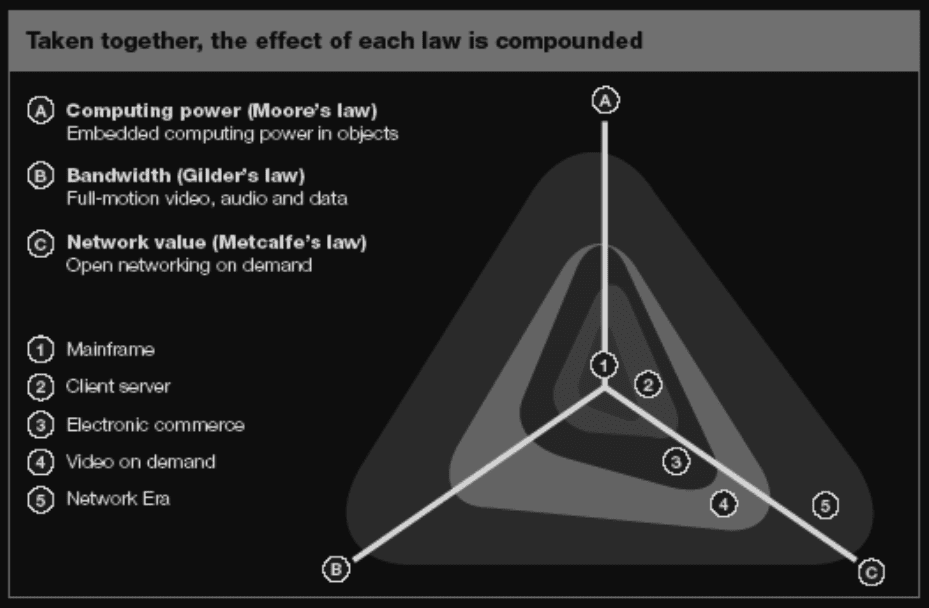 You might have heard discussions that relate the "value" of the Bitcoin network as being a function of Moore's & Metcalfe's Law, in particular.
Bitcoin's network security increases as computing power increases, and a more secure network helps attract more users & activity, which drives value through economic activity in the form of transactions or deflationary growth as BTC is removed from the circulating supply with price growth incentives.
Long story made short: technology growth influences value growth under the guiding principles and interactions of the Three 'Laws'.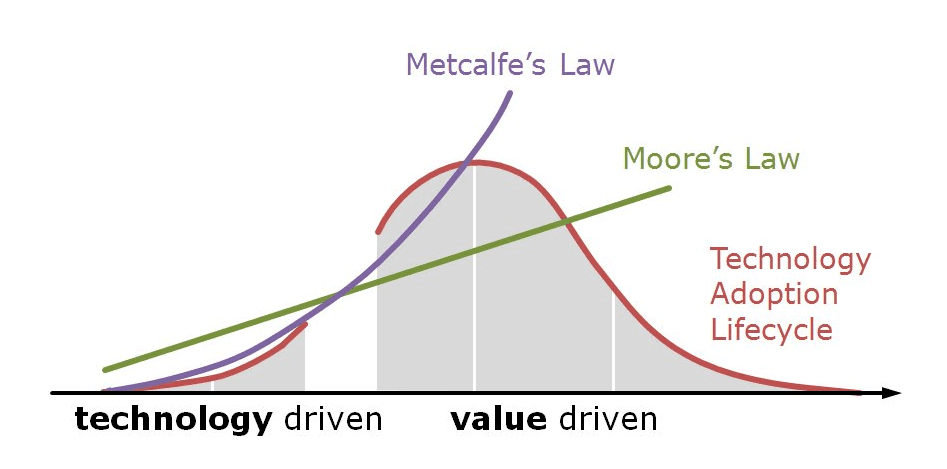 Now, returning to our discussion on Electric Vehicles, we can look at an alternative of Moore's Law to better speculate the growth of the EV market.
Where Moore's Law focuses on cost as a function of time (i.e., the number of transistors on a chip would double every two years), its counterpart, Wright's Law, forecasts cost as a function of production. Based on Wright's Law, we can reasonably forecast EV sales will be 37 million units, six-times higher than the forecasting agencies' consensus estimate for 2024.
Ok, great, but why bring all of this up?!
I'm glad you asked.
A critical addendum to my thesis on the New Digital Economy growth, which focused on its growth being a function of the Three 'Laws', is that we need to look beyond the scope of single emerging technology verticals and their respective markets.
Here's what I mean: Many seem to miss that the Fourth Industrial Revolution — the emerging technological renaissance driven by rapid advancements in new technologies such as AI, IoT, Blockchain, Automation, Battery Storage, Robotics, and many more — has immense value due to the combined sum of those emerging technologies.
I want to really emphasize that point.
Where the first three Industrial Revolutions were characterized by a central technological breakthrough — steam power for the First, electricity for the Second, Computers for the Third — which enabled massive advancements in production and reshaped society as a result, the Fourth is the culmination of many technological breakthroughs that uplift each other concurrently!
Once more drawing from our EV Market example, and the explosive growth we forecast using Wright's Law, we can now better understand why that market share growth is inexorably linked to the Fourth Industrial Revolution: The continued decline in battery prices has opened up new segments of the auto market to utilize increasingly efficient lithium-ion batteries which, in turn, is pushing them toward an even larger market, utility-scale energy storage.

According to Wright's Law, for every cumulative doubling of units produced, battery cell costs will fall by 18%. These cost declines are critical to reaching price parity with gas-powered vehicles, as the largest cost component of an EV is its battery. By 2023, it's likely we'll see EV range parity to ICE (Internal Combustion Engine) cars, and arguably we're nearly at the point of EV / ICE price party. Soon, EV cars will be cheaper to buy and maintain, go further for cheaper than using gasoline, and introduce new technologies than drastically improve safety & facilitate automated personal transportation.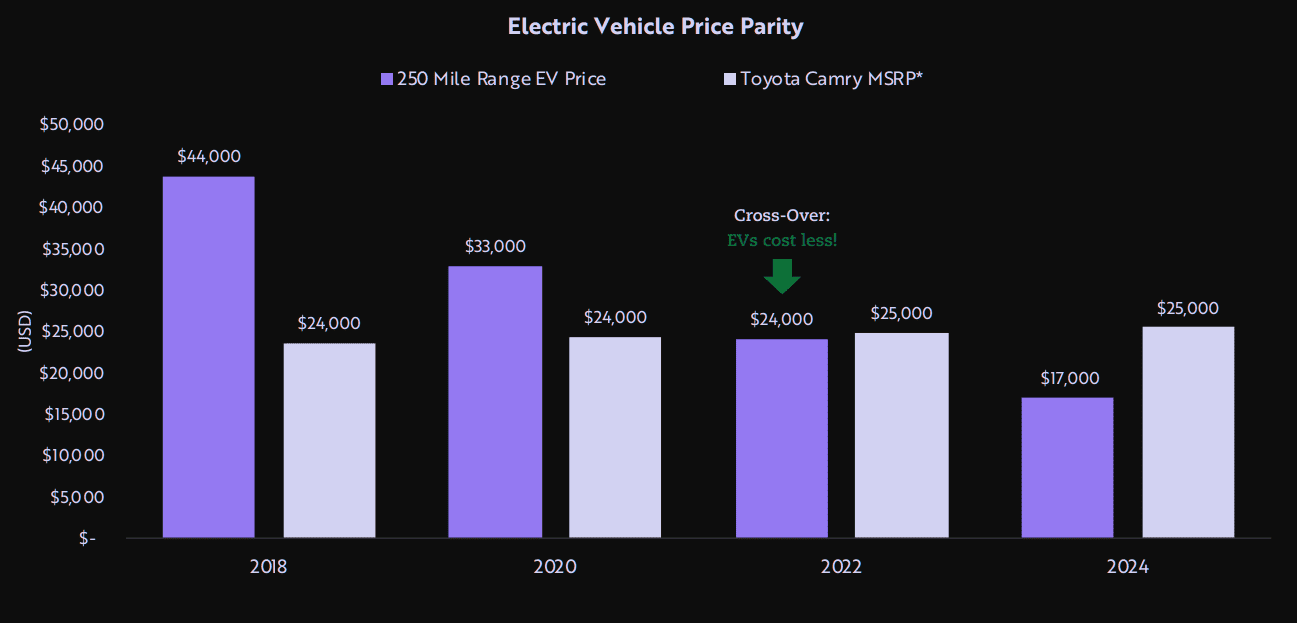 Do you see this beautiful cascading chain-of-events and advancements that is taking place?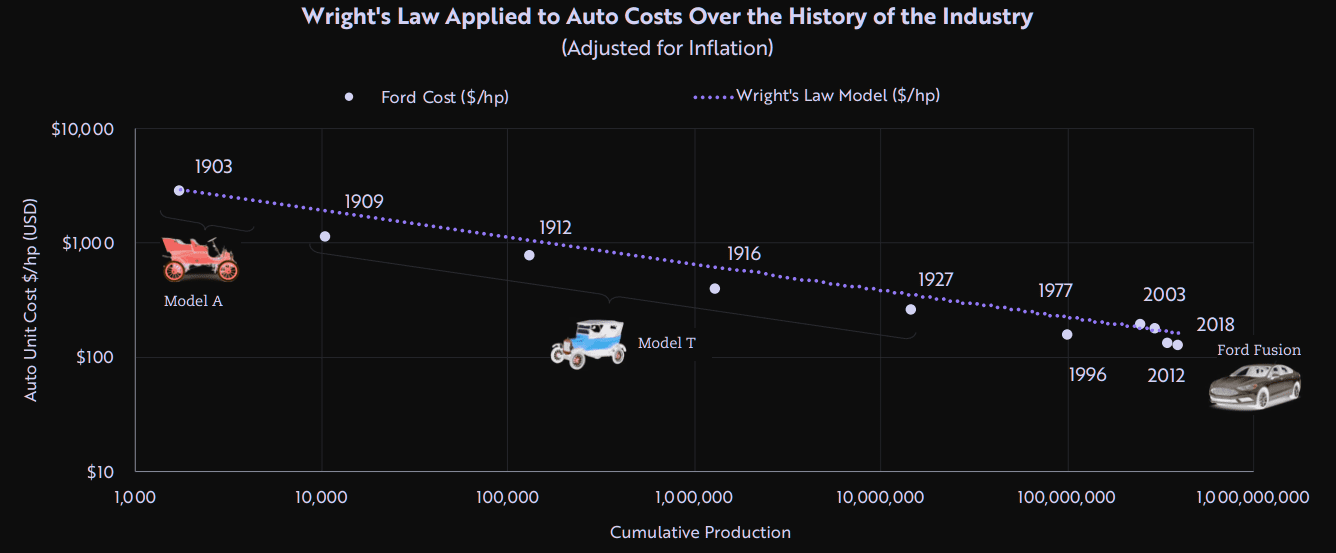 Battery costs decline, allowing for EV market and large-scale energy storage market growth, which in turn help to push down prices of not just batteries, but other technologies that support this growth.
A myriad of emerging technologies, which benefit from reduced cost due to Wright's law as production increases, are evident just from this one example of the EV market: AI models for self-driving vehicles, AR for spatially mapping the physical world and connecting it to a digital interface, hyper-charging capabilities and vastly superior energy density with industrial-scale Graphene production methods, robust AIoT networks of sensor devices and smart city infrastructure that communicates enormous quantities of data near instantaneously using a new generation of phased array beam communications, and so many more.
So, to recap, we are at the precipice of a massive technological shift that will change many facets of our society. Importantly, this shift is the culmination of many emerging technologies that are advancing each other concurrently with their advancements and subsequent reductions to production costs.
In particular, the EV market is serving as a weathervane for this zeitgeist.
As we'll cover tomorrow, this is translating to an explosion of market opportunities that are generally in the form of SPACs.
Look at all these plays on green energy / EV companies using SPACs:
SPAQ with EV car company Fisker
VTIQ with EV Car / Truck company Nikola Motors
SHLL with EV Truck company Hyliion
BMRG with zinc battery developer Eos Energy
Potentially PSTH with EV Car company Rivian Motors
Potentially HCAC with EV public transportation company Proterra
In particular, I need to discuss SPAQ and their M&A target for IPO, Fisker, as they're driving lots of attention. I would not be surprised if we see similar explosive growth to what Nikola demonstrated a few months ago.
Fisker has their investor presentation out now:
Additionally, their reservations numbers will be released tomorrow, so I wanted to make sure you saw this.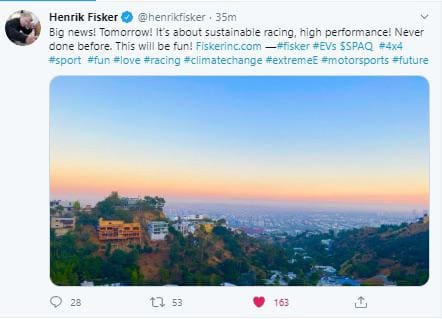 Next week they have also scheduled their investor (virtual) roadshows from July 31 to August 5. This is when institutional investors get to speak with management and hear the direct pitch.
So far, the reservation numbers look decent (page 10 for June). We shall see what the July numbers look like. The specs also look a little better than I was originally thinking, as good or better than Tesla plus it is an SUV. They're still 2 years and several months out from their first deliveries. The lease price of $379 is very competitive as it includes maintenance and service, and 30,000 miles a year!
I think this is a really interesting potential winner because Fisker starts out with basically the top car designer in the industry. Henrik Fisker has an impressive design resume. Tesla hired him in 2007 for an initial Model S design. BMW hired Fisker to design their 1st SUV and he was the designer at Aston Martin.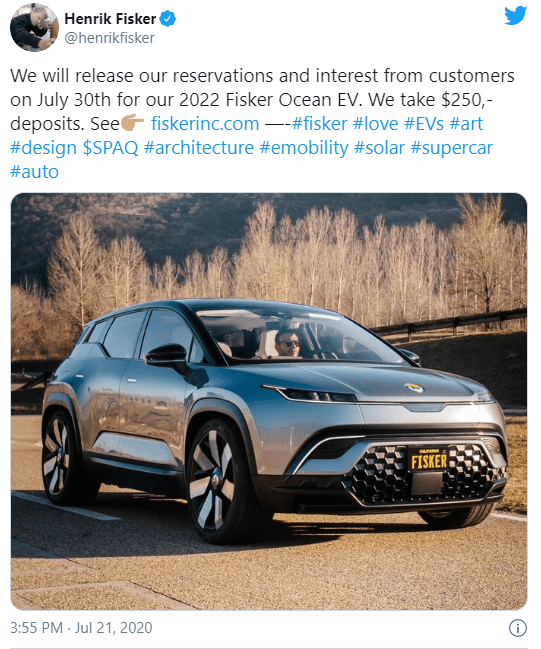 Additionally, in this case, I think it's a big advantage that he has an unsuccessful attempt at launching Fisker previously (2007-2012). He ended up leaving the company over disagreements, and the company went under soon after.
This will ensure Fisker is extremely determined to have a successful 2nd Attempt. Also, he has 5 years of experience in the process of launching this company and undoubtedly has learned from mistakes he encountered during 1st attempt.
Cars Fisker Designed: Tesla Model S – BMW X5 – BMW Z8 – Ford Shelby GR1 concept car – Aston Martin DB9 – Aston Martin V8 – Fisker Karma & Atlantic (1st Fisker prototype cars before he left the original company in 2013 over disagreements).
Reservation numbers for the Fisker Ocean SUV are out tomorrow (July 30th) and should be a good catalyst for price action as well as forecasting how well the rest of the IPO process goes.
Looking forward to covering these topics more in the coming days. Cheers.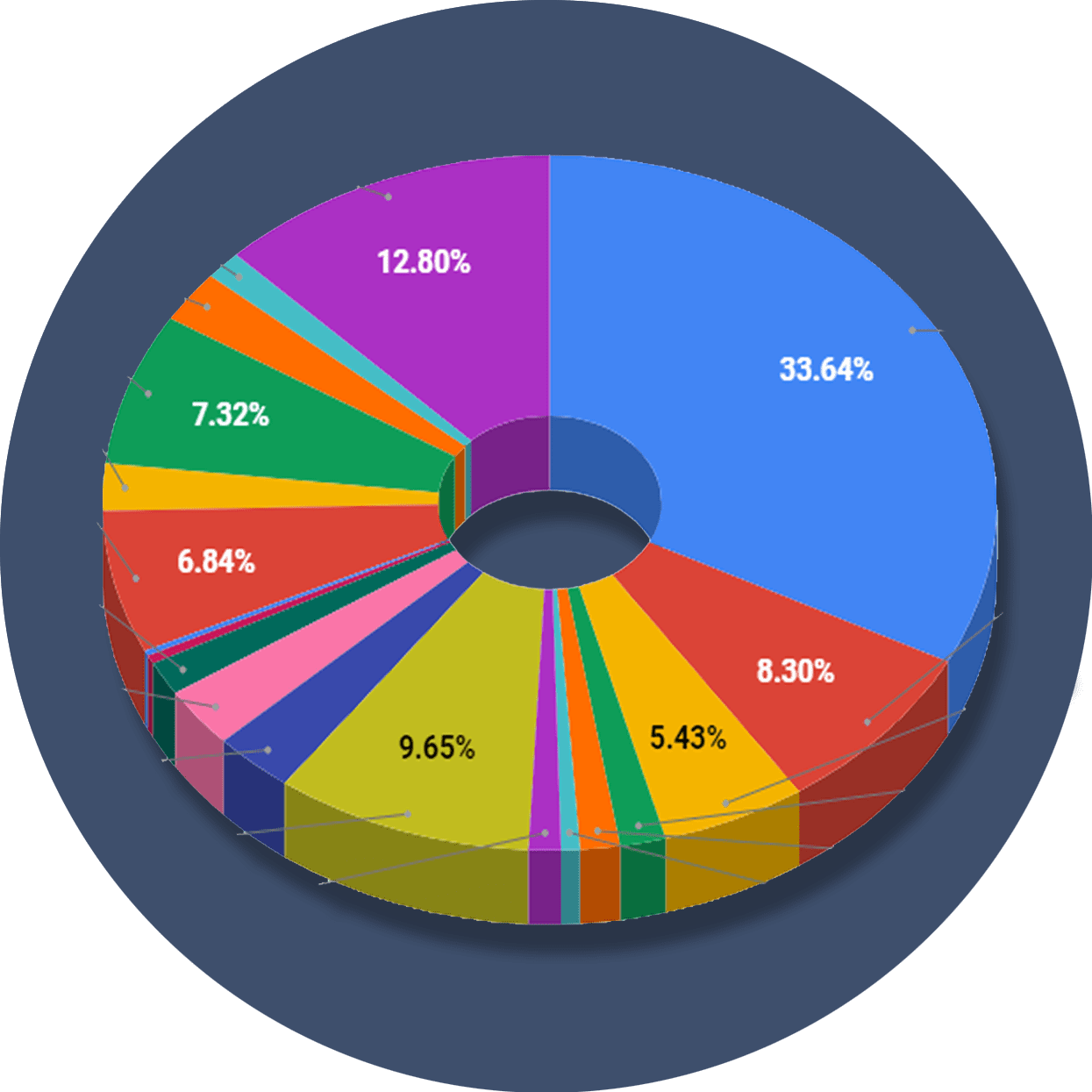 The ReadySetCrypto "Three Token Pillars" Community Portfolio (V3)
What is the goal of this portfolio?
The "Three Token Pillars" portfolio is democratically proportioned between the Three Pillars of the Token Economy & Interchain:
CryptoCurreny – Security Tokens (STO) – Decentralized Finance (DeFi)
With this portfolio, we will identify and take advantage of the opportunities within the Three
Pillars of ReadySetCrypto. We aim to Capitalise on the collective knowledge and experience of the RSC
community & build model portfolios containing the premier companies and projects
in the industry and manage risk allocation suitable for as many people as
possible.
The Second Phase of the RSC Community Portfolio V3 was to give us a general idea of the weightings people desire in each of the three pillars and also member's risk tolerance. The Third Phase of the RSC Community Portfolio V3 has us closing in on a finalized portfolio allocation before we consolidated onto the highest quality projects.
Our Current Allocation As Of Phase Three:

Move Your Mouse Over Charts Below For More Information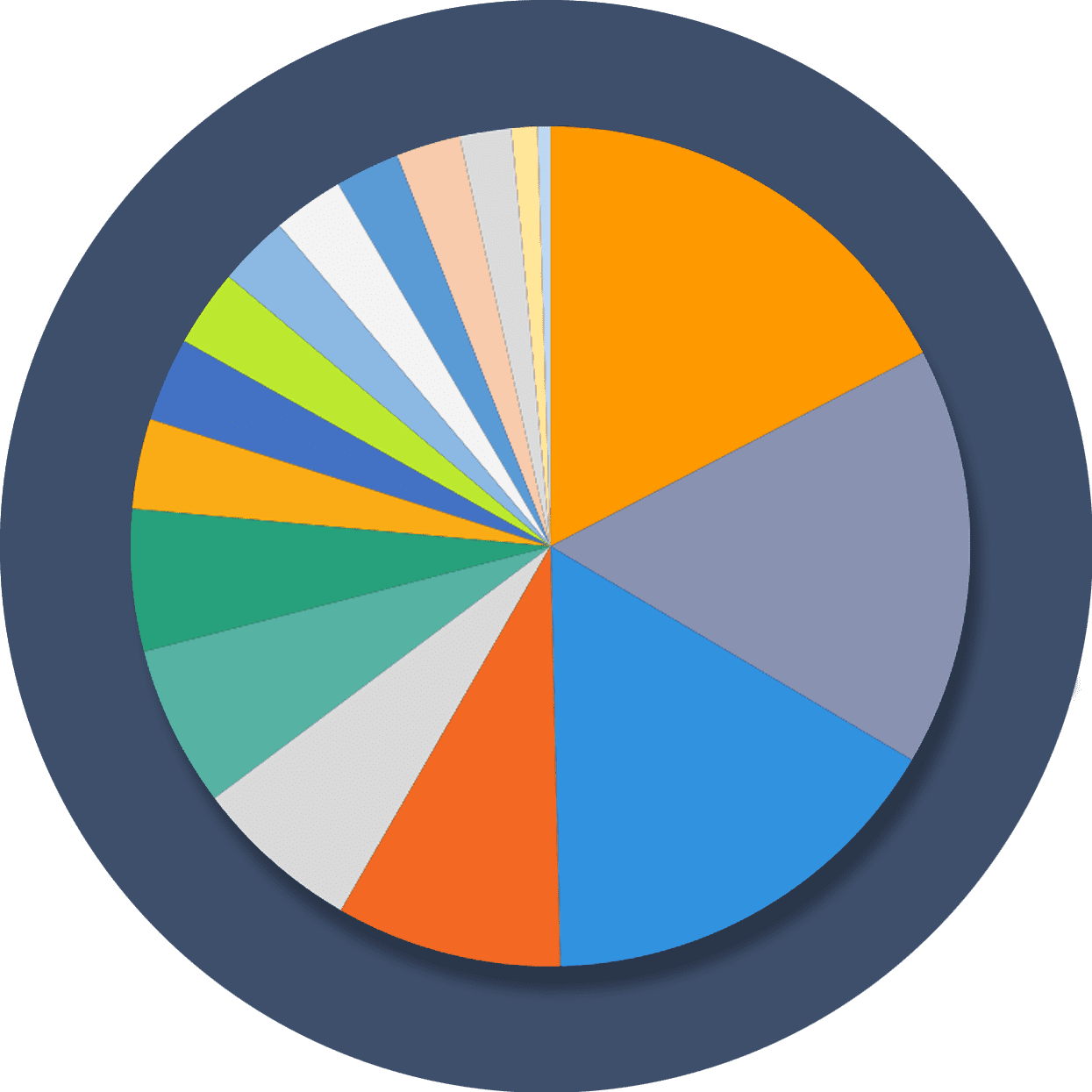 The ReadySetCrypto "Top Ten Crypto" Community Portfolio (V4)
What is the goal of this portfolio?
Current Top 10 Rankings: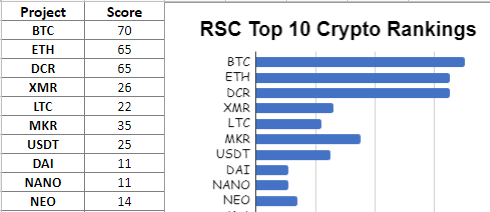 Move Your Mouse Over Charts Below For More Information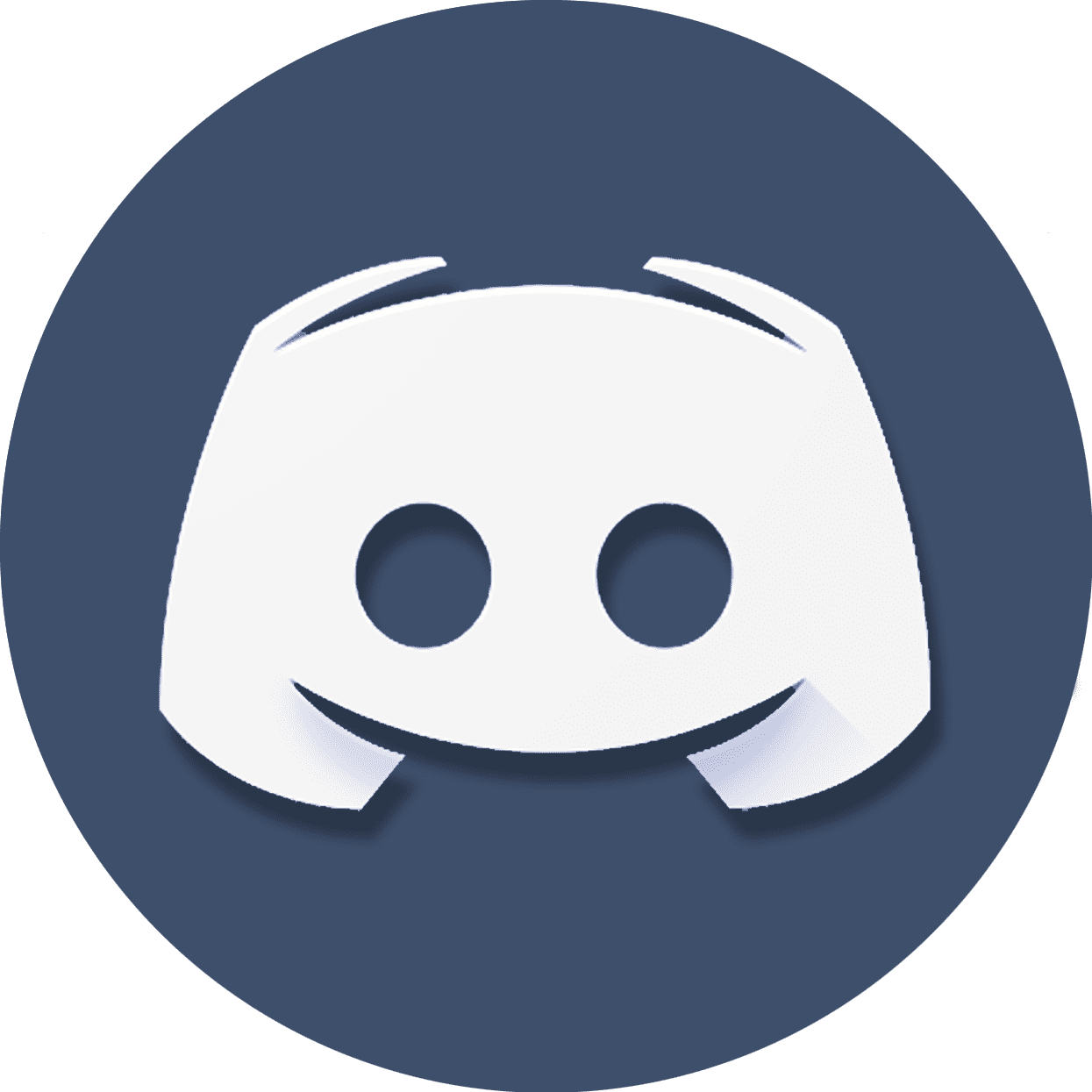 Our Discord
Join Our Crypto Trader & Investor Chatrooms by clicking here!
Please DM us with your email address if you are a full OMNIA member and want to be given full Discord privileges.