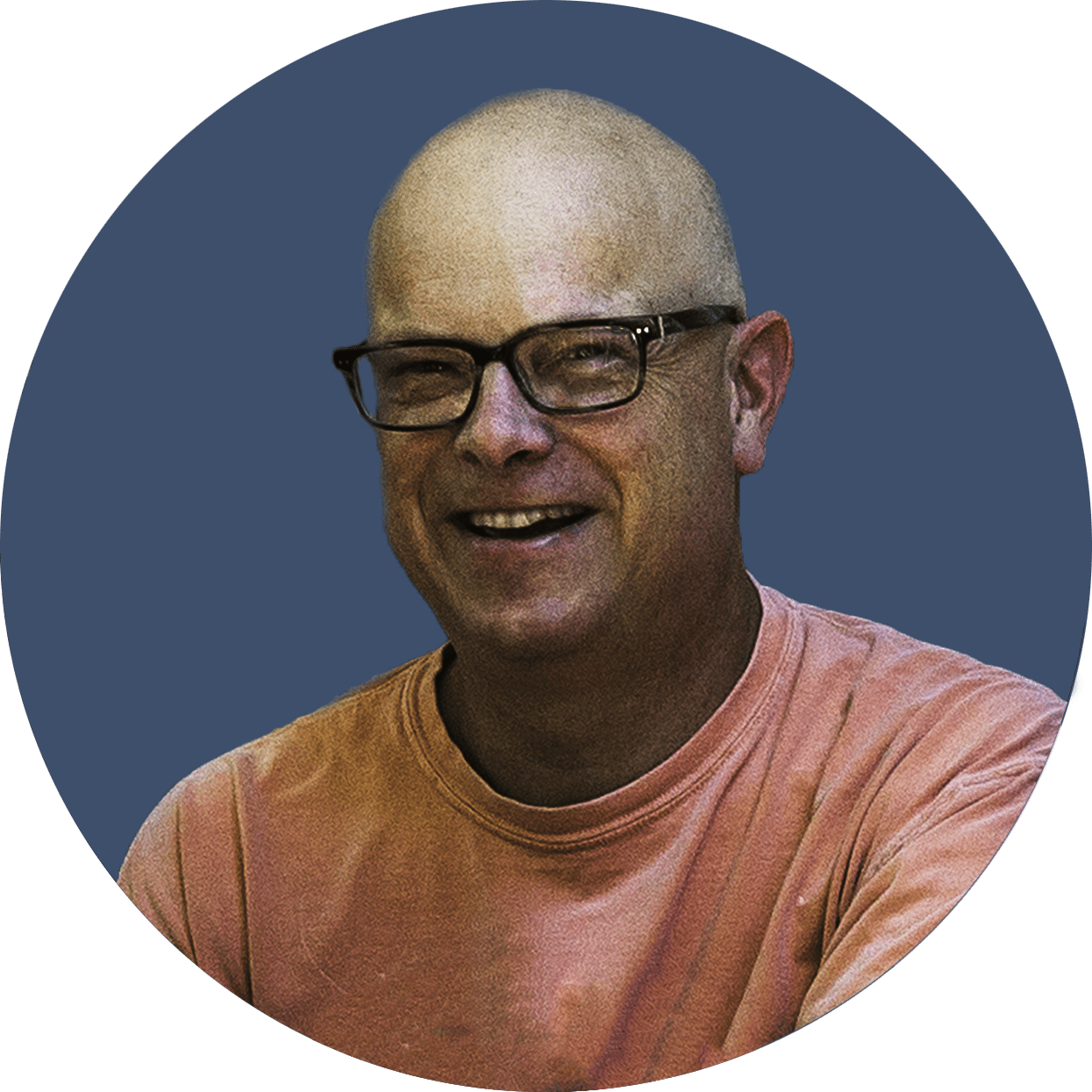 Doc's latest "Trade School" video from Friday 5/17 was about Options and is posted in the Trade School archive. Due to travels Doc will not be doing any trade schools until Mid-June. 
Our most recent "ReadySetLive" session from 5/16 is listed below. Watch for our next one on 6/13 at 1600ET.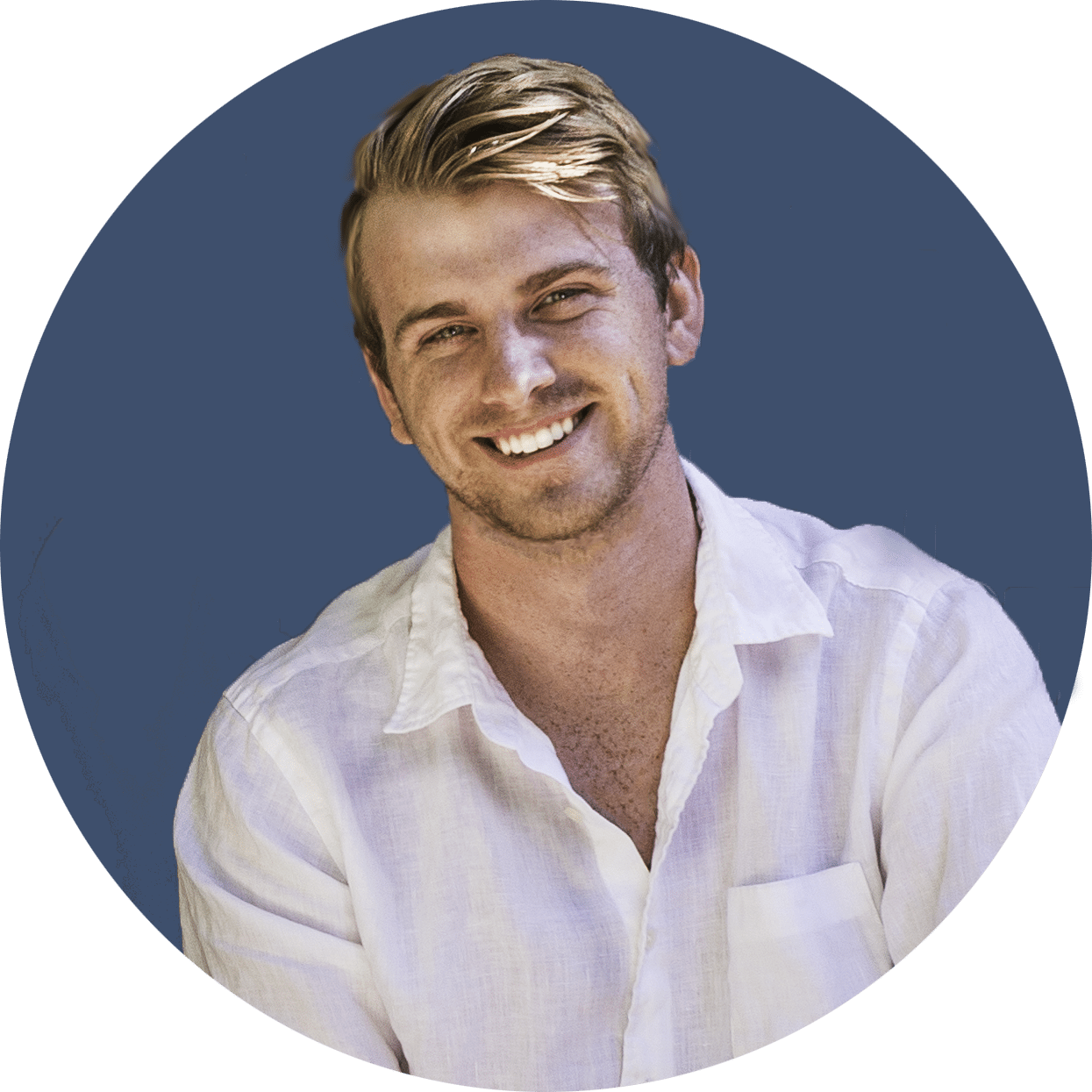 FAFT Misinformation And Tokenized Real Estate
There's been a LOT of misinformation spread out there claiming that crypto exchanges are about to change due to the FATF ruling requiring ID on anyone sending $1,000+.
Here's the thing:
FATF are issuing guidance on terminology in 10 days which will be implemented to countries over a period of years, with many many delays… Nothing is legally binding. They're a research group loosely connected to OCED but not apart of the UN.
FATF is an advisory organ. This is a recommendation, not an EU directive or US law. This won't take effect for years to come, let alone 9 days.
http://www.fatf-gafi.org/about/whatwedo/ and Wikipedia. It's a NGO. It's not a regulator, it's a standards research group. The Bloomberg article states they are considering strict standards which are not set in stone nor drafted until 10 days and have to be implemented by each individual country within a couple of years or it could be escalated to a real agency like the UN's OCED.
There is a reason there is AML/CTF legation together with corruption legislation. It's so we, as a society, can fight things like the russian/Azerbaijani laundromats, VAT carrousels and CumEx schemes.
Legislators aren't interested in your 20k that you made off your bitcoin, no one wants to waste their time prosecuting small fish. Governments lost tens of billions in the aforementioned schemes – that's basically our money.
I agree 1000 USD is an overreaction, but there's no way the respective legislators are going to implement a recommendation with such extreme compliance costs, let alone in such a short time frame. Look at how it took the national governments to ratify the 4th AML directive.
This is a guidance which will list/include the difference between an IBAN and Bitcoin address and do a comparison. Literally basics with concepts of effective AML/KYC/CFT implementation and creating a standard terminology that can be translated in many languages for people and nations to understand.
The simplest takeaway is that regulators DO consider cryptocurrency and its potential AML/CTF implications, but they are still trying to figure out an approach while also contending with MUCH bigger issues in global finance.
For the rest of today's newsletter, let's briefly talk about two projects pursuing the fusion of real estate and blockchain.
Blockchains are positioned to be the next step for the technological innovations for the real estate industry. The power of blockchains as a tool for global value exchange and digital asset representation is currently being proven. The potential to digitize ownership of almost any asset will enable new mechanisms for democratizing access to real estate previously, unavailable to the average person.
Digitized ownership on a "turing complete" blockchain, that is, a blockchain that can logically process the terms and conditions of any contract that is properly coded and constructed for execution on the blockchain, allows for the building of the infrastructure necessary to begin the next iteration of technological developments that enable better access to financial infrastructure and the ownership of financial assets for the global population.
The integration of asset-backed tokens and decentralized finance platforms like MakerDAO, Compound, and Dharma show the beginnings of a fully decentralized financial stack. With tokenized assets on a turing complete blockchain, the options available for leveraging the value of the asset are substantially increased. Infrastructure continues to be developed surrounding decentralized finance, asset ownership, utilization, and exchange. The potential for blockchains to create new tools for asset owners makes it obvious that the next step for the real estate industry is integrating with public blockchain asset platforms.
So, let's dig into these projects and how they're advancing this area.
First, Smartlands (SLT), a project I've covered a number of times in the past for its STO and Asset Tokenization initiatives, is now claiming to be the first crowdfunding platform in the UK to tokenize property investment.
The benefit of digitizing securities is that they become highly divisible, meaning that investors can buy small percentages of tokenised assets. This model dramatically reduces the buy-in threshold and opens access to higher-yield investment opportunities. "Imagine, you can now own the equivalent of just one square meter in a building and trade that share on an exchange 24/7," – Smartlands CEO Arnoldas Nauseda explains. "Both cash and cryptocurrencies can be used to fund bids on Smartlands, making security tokens a useful tool for portfolio diversification. For asset owners, it's an alternative way to raise capital from international investors, adding liquidity to the asset. Fractional ownership, enabled by asset tokenisation, will revolutionise the traditional investment space potentially unlocking a multi-billion global industry that previously has been out of reach for a retail investor".
Registered with the Financial Conduct Authority in the UK, Smartlands will offer investment opportunities in various asset classes, starting with real estate. "We spent two years building a foundation to launch Smartlands. We've developed a platform that employs advanced blockchain technology with fast, cheap, and secure transactions. We've gathered a team of visionaries who come from traditional finance and software engineering, united by the idea to shape the future of investment through innovation. And finally, we created a legal framework for our business to make sure our investment offerings are fully compliant. Now, having done our homework, we're excited to launch," – Nauseda says.
I look forward to seeing the results of what Smartlands is pioneering. Having spoken to them at Consensus, it was clear that they have much bigger plans for the future, as well.
The next project I also met at Consensus, but it's a brand new one.
RealT, or Real Token LLC, is building a system for tokenizing property in the United States, that retains all legal rights and protections provided by traditional ownership of real estate.
When designing the RealT project, certain goals were established for achieving the effective tokenization of real estate. To be an effective asset-backed digital token, the RealToken was designed to encompass the following characteristics:
To enable legally-recognized ownership of a discrete real property asset, not an IOU of ownership;

To be freely transferable to anyone without restriction, as any real estate property is, subject to applicable U.S. securities law transfer restrictions;

To give RealToken holders rights to all cash flows generated by the real property held by the Series; and

To enable all rights and activities associated with traditional ownership, for example, the right to access the property.
For the first phase of RealT, all listed properties will be rented properties. In order to prove the reality of tokenized real estate in its fullest, it is important to illustrate the full rights of RealTokens owners. Receiving rental payments from tenants is one of the most salient mechanisms in which full rights over the property are conveyed. While ownership of property via a token is noteworthy; adding in rights to the cash flows generated by rent from tenants makes things far more interesting.
With the advent of smart-contracts, there is no reason to retain the archaic system of payment every 30 days. Instead of one lump sum paid out every month, a RealToken Rent Contract will manage the dispersal of funds to RealToken owners, so that they are able to collect rent on a daily basis.
It is unrealistic to expect numerous individuals from across the world will be able to coordinate property management decisions. Instead, a property management company is required in order to upkeep the property and manage all landlord responsibilities. Property management companies are paid by the rent collected from the tenant, and are responsible for paying converting fiat to DAI (USD Stablecoin) to send to RealToken holders. Using a property management company allows for minimum necessary involvement on behalf of the RealToken owners. In the most ideal scenario, nothing of significance will ever be asked of RealToken owners, and ownership of the property is as simple as owning a RealToken.

The property management service provider will be paid a cash fee equal to 5% of rents collected on the real property asset held by a Series and a cash fee equal to 1.5% of the cost of all repairs to a real property while the asset is owned by the Series.
Through the services of an LLC and Series manager, or Managing Member, and a property management company, the LLC and each of the Series of the LLC can be maintained with little-to-no engagement from any token holding individuals, while the individuals themselves retain full legal rights to the property held by the series.
Because they use Ethereum's IPFS (Interplanetary File System), all necessary documents that prove ownership of the real estate by token holders can be accessible at any time, by anyone, from anywhere.
Overall, both RealT and Smartlands are the first of many, many new projects to come that will focus on this area. Real estate is a massive industry, and blockchain has a real ability to offer value and efficiency never before seen.
It's a bright future.
Press the "Connect" Button Below to Join Our Discord Community!
Please DM us with your email address if you are a full OMNIA member and want to be given full Discord privileges.
An Update Regarding Our Portfolio
RSC Subscribers,
We are pleased to share with you our Community Portfolio V3!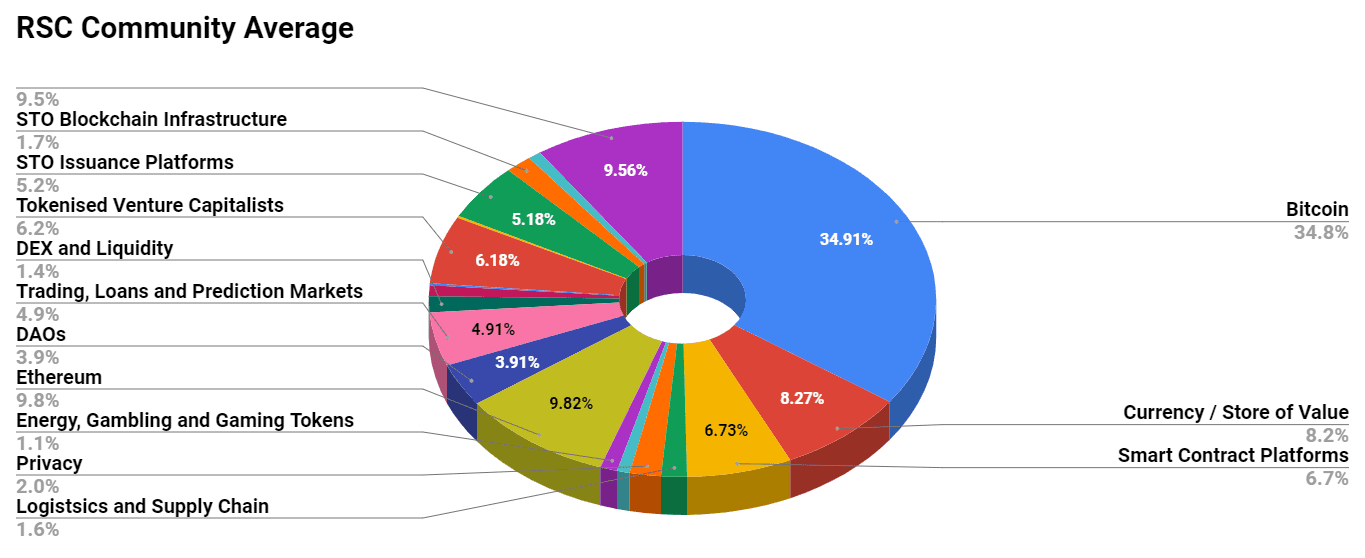 Add your own voice to our portfolio by clicking here.
We intend on this portfolio being balanced between the Three Pillars of the Token Economy & Interchain:
Crypto, STOs, and DeFi projects
We will also make a concerted effort to draw from community involvement and make this portfolio community driven.
Here's our past portfolios for reference: 
RSC Managed Portfolio (V2)
 [visualizer id="84848″] 
RSC Unmanaged Altcoin Portfolio (V2)
 [visualizer id="78512″] 
RSC Managed Portfolio (V1)