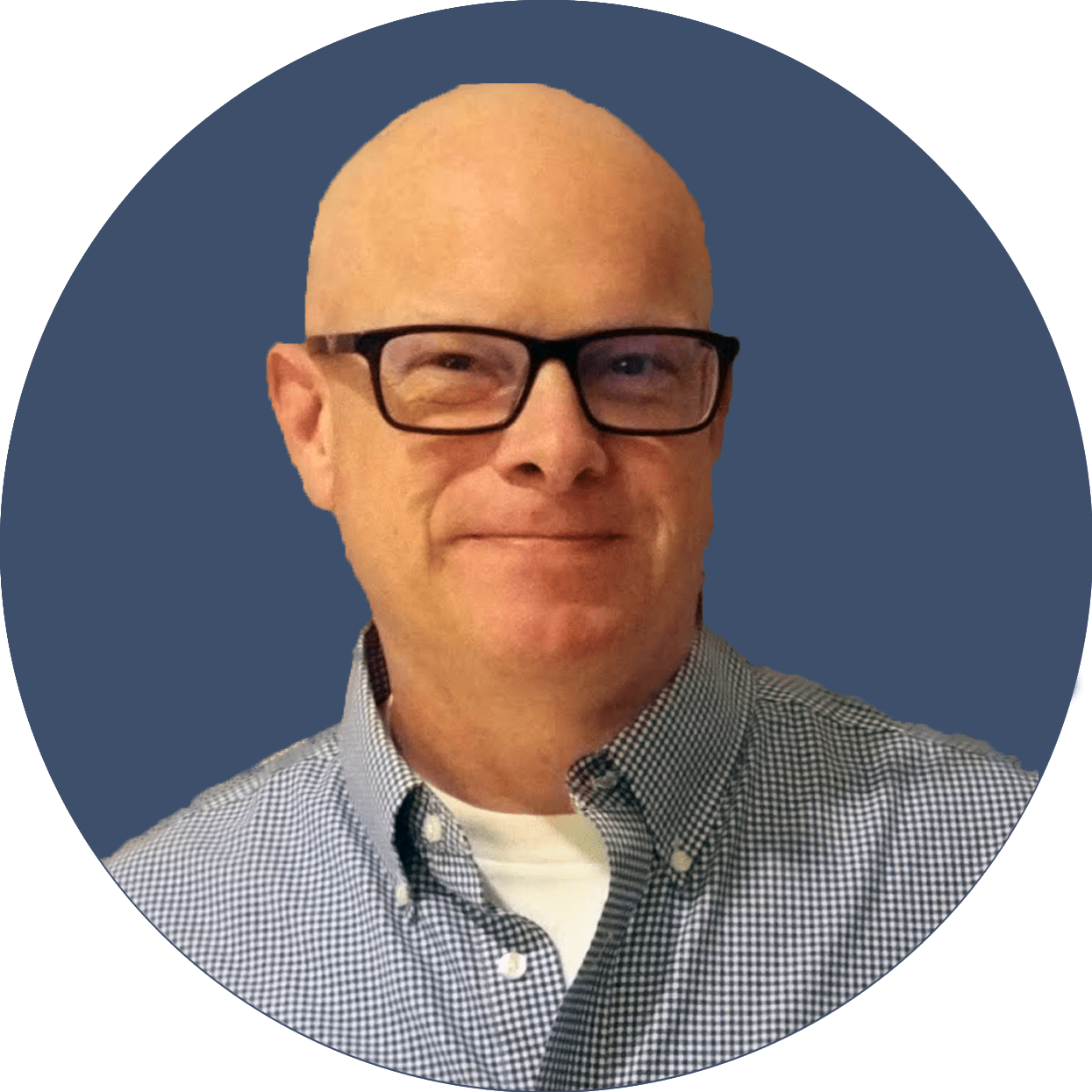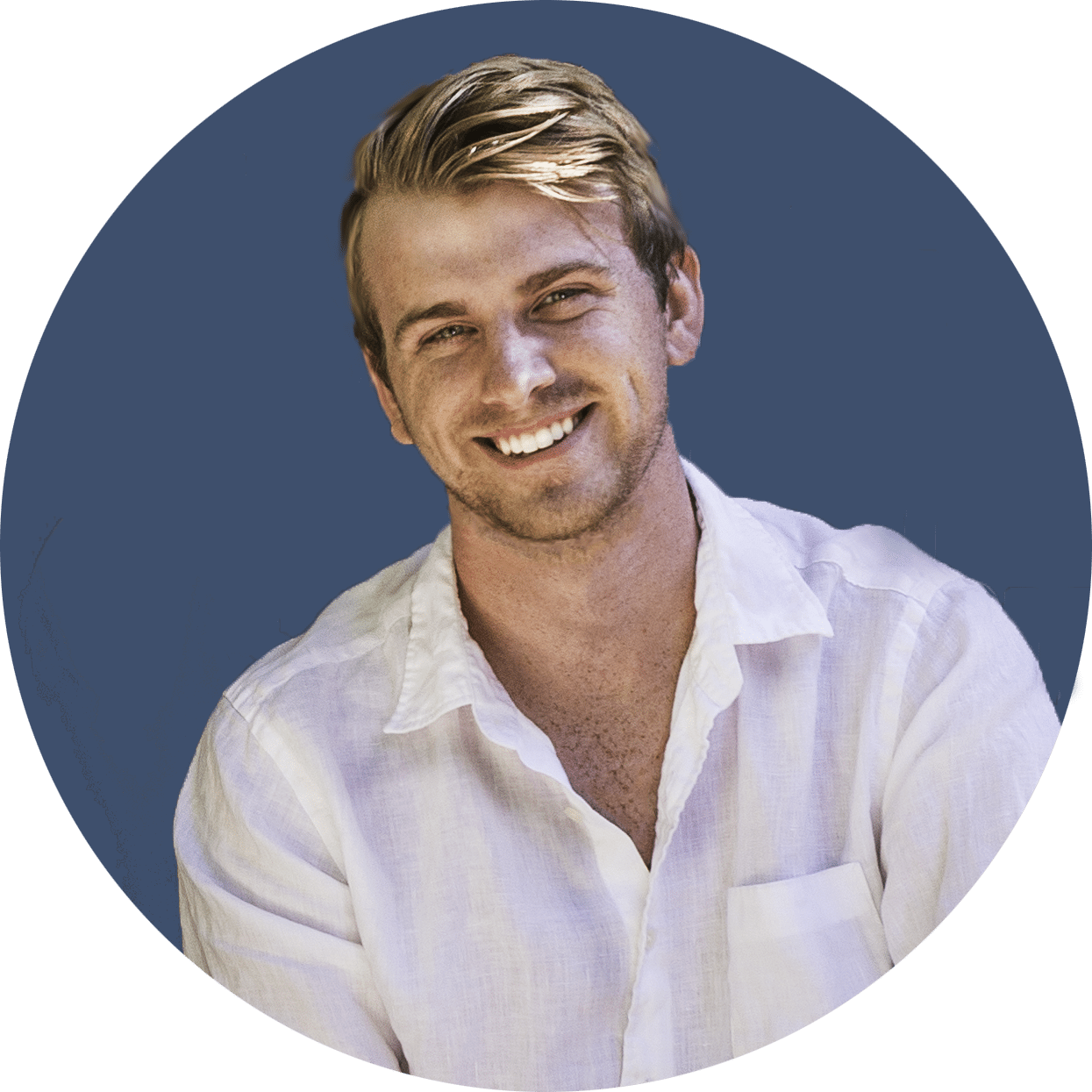 The Corrupted Capital System
With everything in such a state of flux, I wonder how successful the former American energy, commodities, and services company Enron — an exposed accounting fraud — could become if it existed in our modern-day society of zero interest rate insanity.
It's a pretty safe bet that their stock would be on its way to the moon right now, even with fraud exposed.
And why not? We're seeing similar breakouts for similarly terrible companies.
Whiting Petroleum Corp, a broke hydrocarbon exploration company, saw its stock price surge 301%, and JCPenney, the iconic but insolvent American department store chain, saw its stock price surge 162%.
As we've covered, these stocks and their astronomical gains compared to dire economic conditions have less to do with the companies themselves, and more to do with the injection of cheap capital by the Fed.
Both the Federal Reserve and the U.S Government have created the ultimate moral hazard, buying up toxic debt to try and rescue insolvent companies from bankruptcy. This "bailout fund" is the only reason why novice investors, who've entered the market solely on the promise of "commission-free" trading via platforms like Robinhood, continue to gamble their stimulus cheques on ultra-risky penny stocks.
Plowing your newfound "rainy day fund" into worthless shares is the hip new trend.
Hertz — another bankrupt company — is the poster child of this madness. The rental car company's stock price has risen over 400% despite shares potentially going to zero on completing its Chapter 11 filing.
It doesn't take a genius to recognize that allowing bankrupt companies to issue worthless stock to vulnerable investors is a policy violation, but the SEC representative attending the hearing simply ignored the blatant conflict of interest between the company and potential stockholders.
Why would a government body overlook such an obvious miscarriage of justice? Apparently, the SEC favors Hertz's bondholders. Guess who: The Federal Reserve. The U.S central bank owns $80 million dollars of Hertz's bonds: $50 million via the $HYG ETF and $30 million via the $JNK ETF.
Ironically, this means that the Fed is now a major stakeholder in Hertz's bankruptcy process, and the Robinhood investors who continue to load up on potentially worthless shares will happily buy into the latest issuance, ultimately bailing out the Fed's failed junk bond purchases. A completely bizarre scenario, but also an absolute disgrace. How could the authorities let this happen in a society based on excessive regulation?
Yes, it's up to retail investors to perform a ten-minute Google search to find out that their shares will presumably go to zero, but, clearly, no warning from authorities within a big brother society indicates some degree of foul play here.
The only silver lining is that Hertz terminated their stock sale today, but the damage has been done.
We can complain, protest, and raise awareness all we like, but this kind of behavior will continue, possibly for decades, until we stand up against crony capitalism and the blatant malinvestment and misallocation of capital it creates.
It's up to us to demand a system that isn't rotten to the core.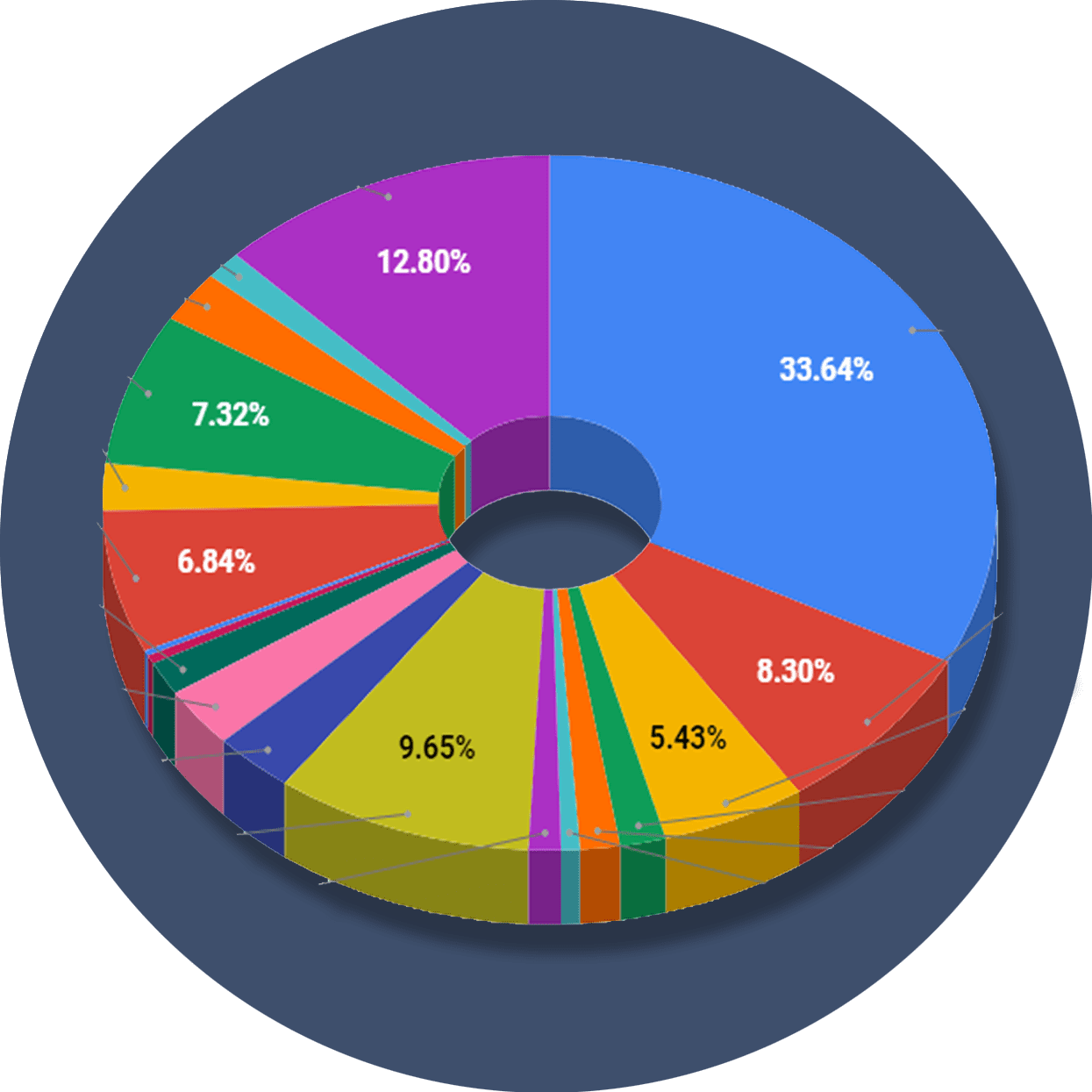 The ReadySetCrypto "Three Token Pillars" Community Portfolio (V3)
What is the goal of this portfolio?
The "Three Token Pillars" portfolio is democratically proportioned between the Three Pillars of the Token Economy & Interchain:
CryptoCurreny – Security Tokens (STO) – Decentralized Finance (DeFi)
With this portfolio, we will identify and take advantage of the opportunities within the Three
Pillars of ReadySetCrypto. We aim to Capitalise on the collective knowledge and experience of the RSC
community & build model portfolios containing the premier companies and projects
in the industry and manage risk allocation suitable for as many people as
possible.
The Second Phase of the RSC Community Portfolio V3 was to give us a general idea of the weightings people desire in each of the three pillars and also member's risk tolerance. The Third Phase of the RSC Community Portfolio V3 has us closing in on a finalized portfolio allocation before we consolidated onto the highest quality projects.
Our Current Allocation As Of Phase Three:

Move Your Mouse Over Charts Below For More Information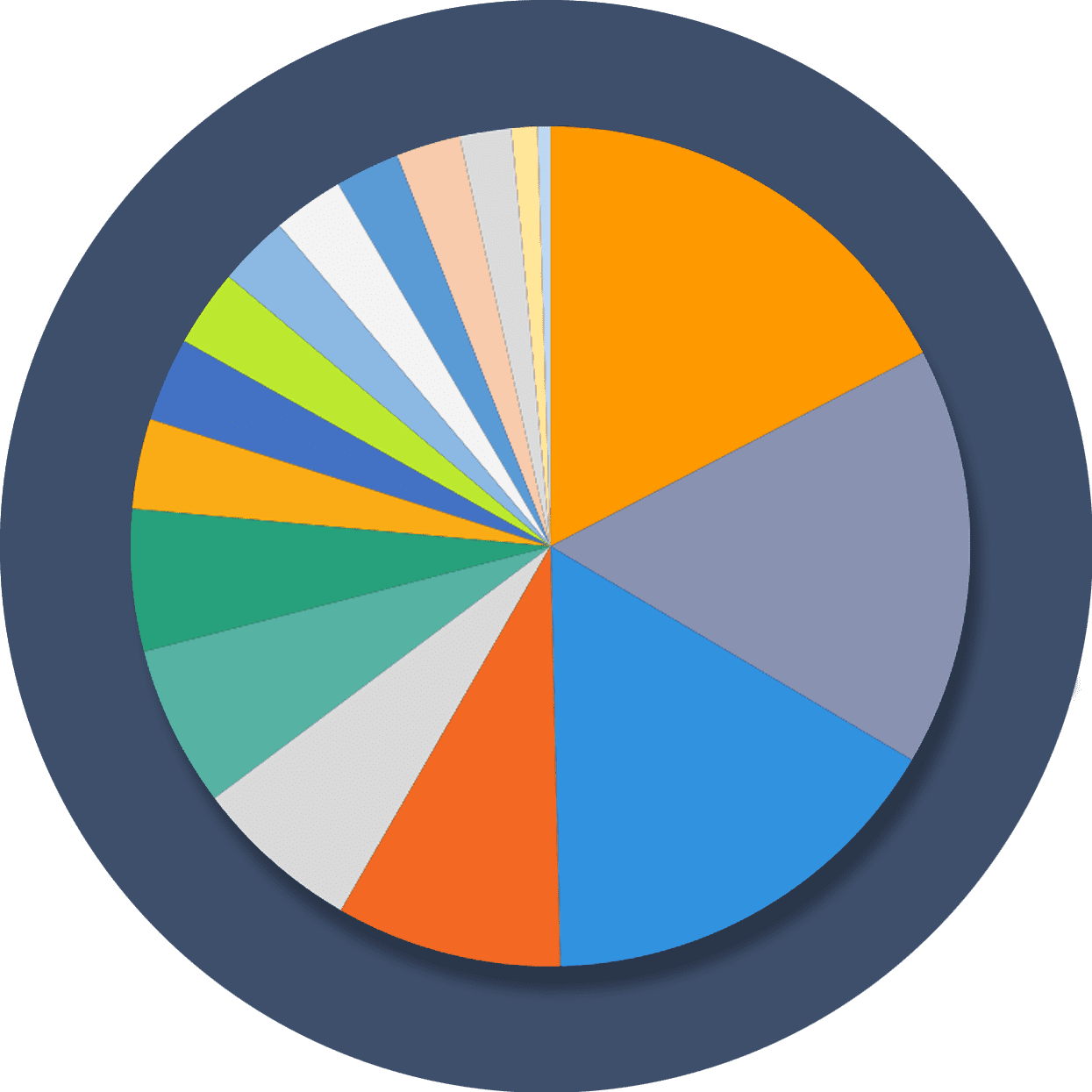 The ReadySetCrypto "Top Ten Crypto" Community Portfolio (V4)
What is the goal of this portfolio?
Current Top 10 Rankings: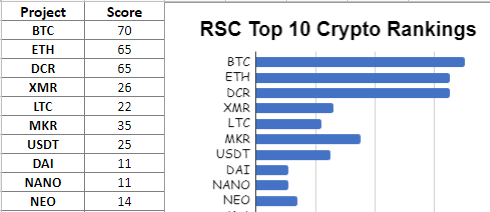 Move Your Mouse Over Charts Below For More Information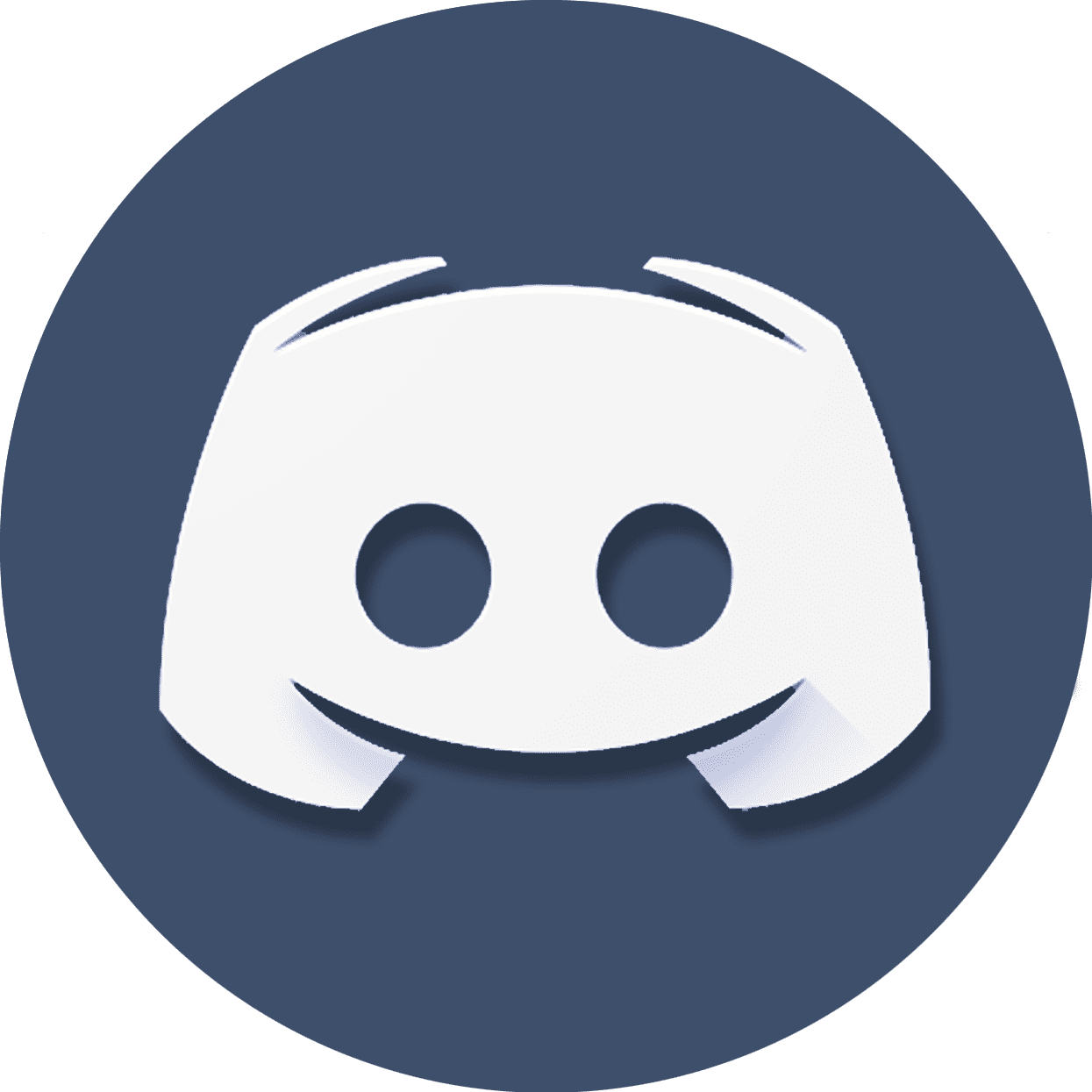 Our Discord
Join Our Crypto Trader & Investor Chatrooms by clicking here!
Please DM us with your email address if you are a full OMNIA member and want to be given full Discord privileges.