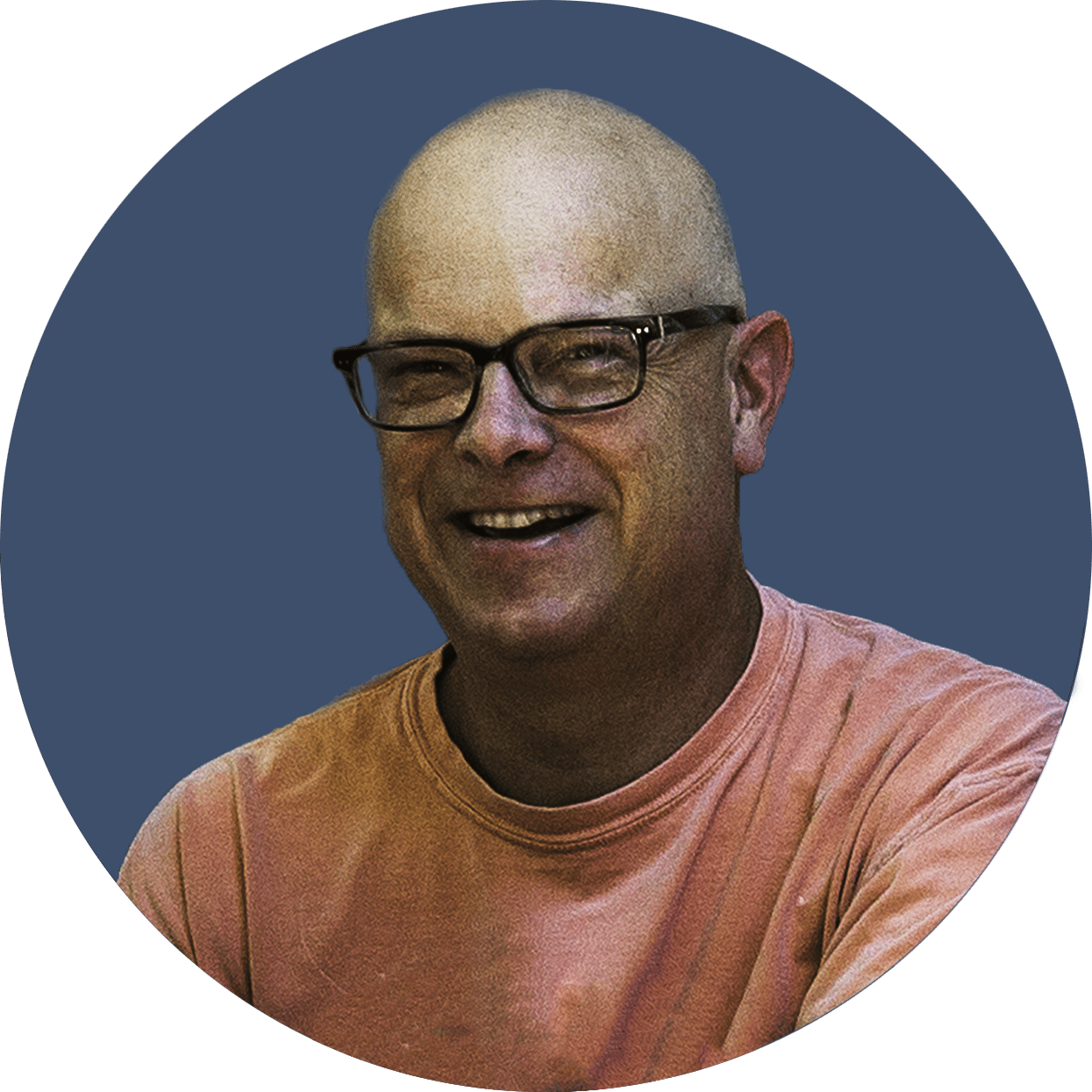 On 6/14 Doc conducted the first "House of Pain" coaching session, which is posted in the "Trade School" archive. Let me know if you have any interest in being a participant. 

Our most recent "ReadySetLive" session from 6/19 is listed below.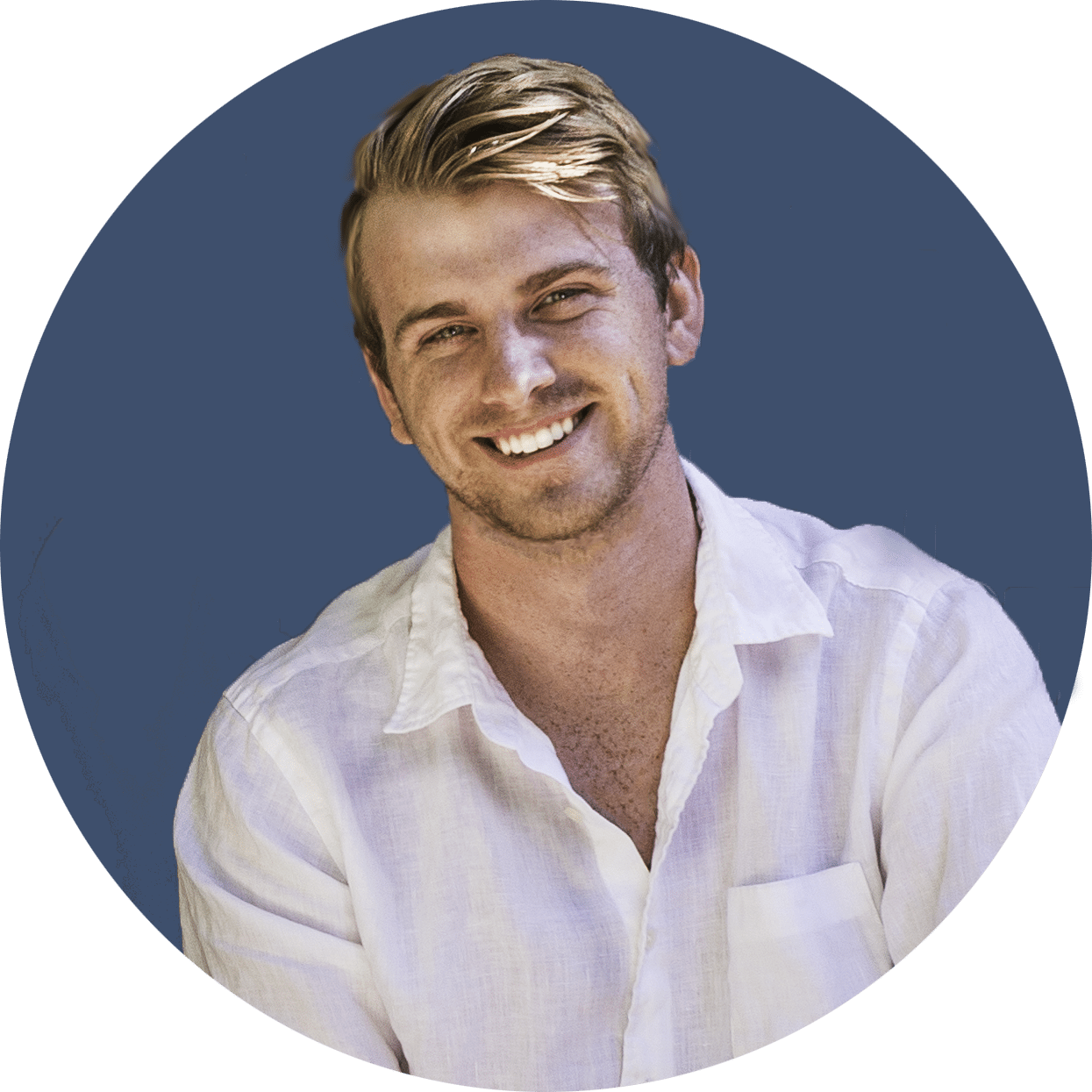 How Is Blockchain Adoption Coming Along, Anyways?
So here's the thing.
Blockchain, since its inception in 2008, remained largely unnoticed by the masses till 2017. The principles that it worked on, the financial reliability, security and privacy it provided was largely overlooked over the prospect of getting rich by cryptocurrencies.
With echoes of 'digital gold' and blockchain tokens being the next currency in the backdrop, the hype of a seemingly richer future kept building up for investors and traders. More and more people started hanging on to every word they could find on Blockchain on the news. This accelerating joyride ended in a painful crash, both figuratively and literally when in January 2018, the Crypto Winter happened.
With this seemingly haunting event in the past, the expectation from blockchain in general and Bitcoin in specific grew into another dimension. The masses, outside of financial experts began their own in-depth research of what actually constituted the network.
The cutting-edge applications that could be synthesized using blockchain platforms that truly ensured privacy, security and transparency were finally acknowledged. Since then, the pieces are finally falling into places. Below is a trickle-down approach to review the adoption of blockchain in the past few years. From governments to individual customers, this is the journey of blockchain adoption:
Governmental Endorsements
With intense competition between governments over success in the fields of finance, technology and financial technologies, blockchain has caught the eye of major countries around the world. Research for potential applications and the feasibility of the technology is ongoing.
Estonia, from northeastern Europe, has digitalized all public services which are accessible to every citizen through secure digital identities. Besides this, it also provides e-residency which allows EU business and entrepreneurs to conduct business globally.
Malta jumped on the blockchain bandwagon with their Prime Minister's remarks in the 73rd session of the UN General Assembly about making Malta a 'Blockchain Island'. With its 'Malta Digital Innovation Authority Bill', the country aimed to attract business opportunities by providing a transparent legal platform to innovators.
Apart from being connected to Satoshi Nakamoto, the anonymous bitcoin whitepaper writer, Japan has come far in blockchain adoption. It was the first country to start Bitcoin mining and is the first one to recognize Bitcoin as legal property. Mt. Gox, a Tokyo based cryptocurrency exchange, handled 70% of the global cryptocurrency trade at one point before going under.
UAE with its project 'Blockchain Strategy 2021' aims to capitalize on Blockchain by transferring 50% of the governmental transactions on it. A Saudi-Emirati commission sat together to sign seven blockchain based initiatives which would target various sectors like Aviation and Tourism etc. between the two countries. Out of these seven, one is the issuance of a pilot cryptocurrency.
Switzerland is the home to Crypto Valley — a tax-free haven for cryptocurrency investors. Swiss Economics Minister Johann Schneider-Ammann at a crypto finance conference for private and institutional investors, said that Switzerland wants to become the "crypto nation."
U.S. and China are still divided over how to take things with emerging financial technologies but with the increased peer pressure and the fear of lagging in technology, the world is hopeful that they will come around.
Institutional Adoption
One of the first institutions to feel threatened by the prospect of decentralization were, of course, the banks. Initially rejecting the idea completely, these traditional institutions have now softened up to entertain the idea of cryptocurrencies and their applications in finance sphere.
According to a report published by Infosys and Finacle in 2017, titled 'Blockchain Technology — From Hype to Reality' a staggering 50% of the 100 business and technology leaders from over 75 financial institutions expected to see commercial blockchain adoption by 2020. At that time, about 69% of the banks were experimenting with blockchains while 21% planned to use variants of the same platform.
The Bank of England was the first central bank to publish research on Distributed Ledger Technology back in 2014.
The bank of Lithuania issued a digital collector coin over a year ago to test blockchain in a small- scale and real environment and has recently announced an open tender for the development, deployment and maintenance of the platform for selling the digital collector coin.
The Ministry of Finance, the Central Bank of Brazil, the Securities Commission, and the Superintendent of Private Insurance have come together to set a precedent for emerging financial technologies recently. The procedure will include the creation of a regulatory sandbox to understand and test these technologies.
Deutsche Bundesbank, Germany's central bank, at the end of 2018, completed a blockchain trial investigating its potential in securities settlement. The bank claims that DLT successfully supported the settlement of securities transactions, payments and bond repayments at maturity.
Recently, a report claims that most of the world's largest banks are looking for investing around $50 million in a project Fnality which will aim to create a digital cash system using blockchain technology to settle financial transactions. The project was first proposed by Swiss bank UBS Group AG and startup Clearmatics in 2015. The expected date is still not known.
Consumer Adoption
The convenience, transparency and security blockchain network can provide, is slowly trickling down to individual consumers as well.
Brave browser, for example, playing on enhanced security, claims a safer and secure browsing experience with no worries of privacy invasion.
This adoption spree is not limited to new startups or firms either. Existing market sharks are also jumping into the opportunity that blockchain provides. Facebook has recently announced its own crypto, Libra which claims to lower the transaction costs on buying things or sending money with zero fees. The public launch is set for the first half of 2020.
Starbucks, the $4.5 billion market giant is also working with Microsoft, worth $717 billion, to create a blockchain based transparent supply chain so that customers can track their coffee beans from farms to their cups.
Just like Starbucks, Provenance, a tech startup, uses blockchain to keep a record of a product's earliest history. It connects consumers with creators by storing confirmed information in a blockchain, forming a transparent supply chain link.
These are just a few real-life applications that are using blockchain to create an efficient and convenient environment. The global market for blockchain technology was at $708 million in the year 2017 which is now expected to reach $60.7 billion till 2024.
With a long list of potential benefits of Blockchain and its exponential adoption on every level of society in the process, it's not hard to draw a conclusion. The future is decentralized.
Press the "Connect" Button Below to Join Our Discord Community!
Please DM us with your email address if you are a full OMNIA member and want to be given full Discord privileges.
An Update Regarding Our Portfolio
RSC Subscribers,
We are pleased to share with you our Community Portfolio V3!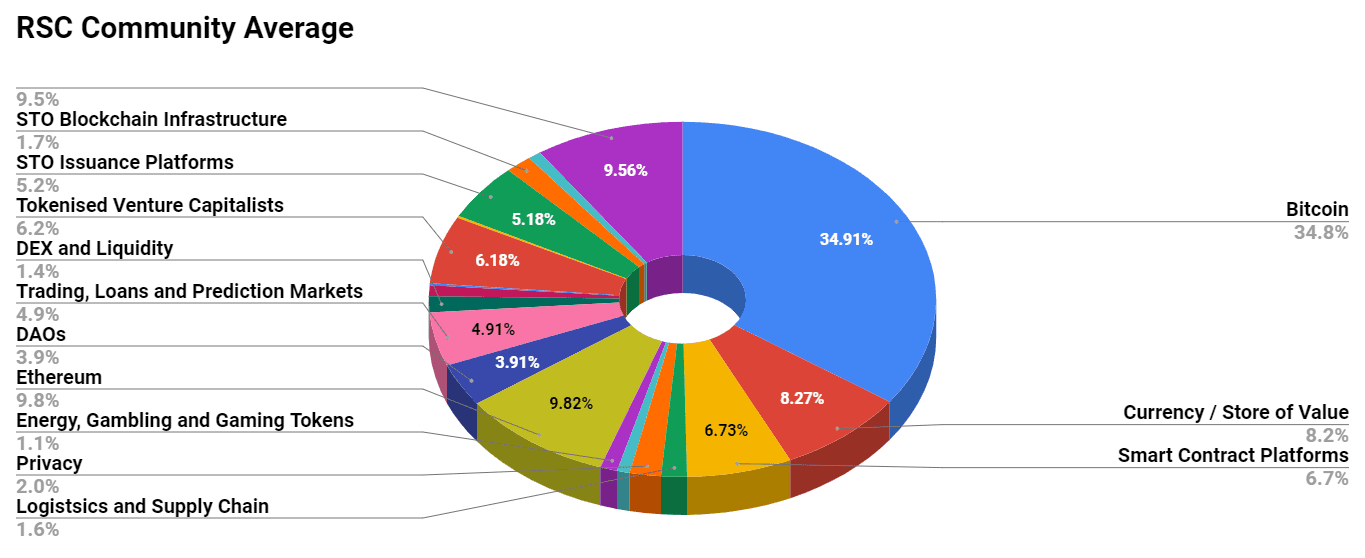 Add your own voice to our portfolio by clicking here.
We intend on this portfolio being balanced between the Three Pillars of the Token Economy & Interchain:
Crypto, STOs, and DeFi projects
We will also make a concerted effort to draw from community involvement and make this portfolio community driven.
Here's our past portfolios for reference: 
RSC Managed Portfolio (V2)
 [visualizer id="84848″] 
RSC Unmanaged Altcoin Portfolio (V2)
 [visualizer id="78512″] 
RSC Managed Portfolio (V1)