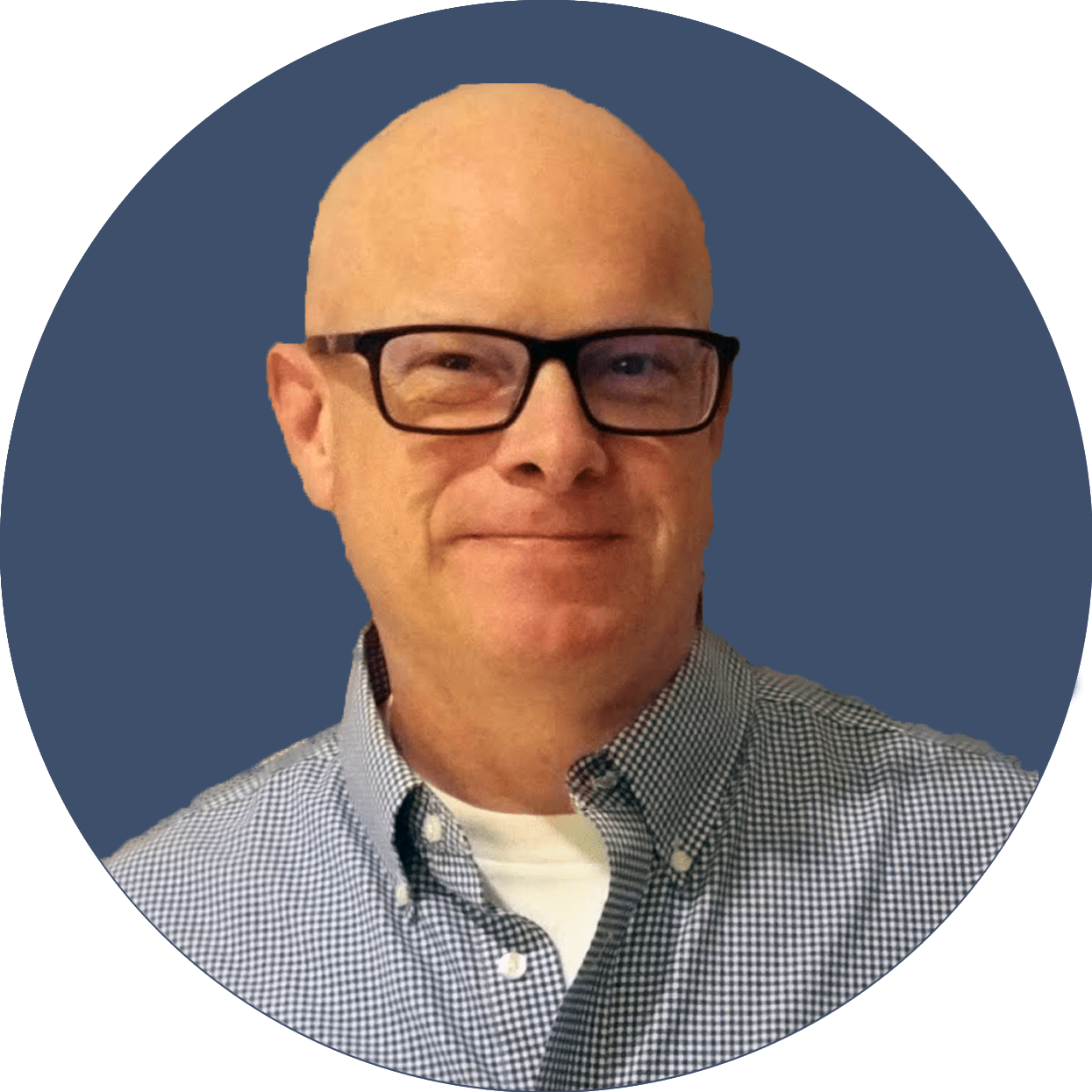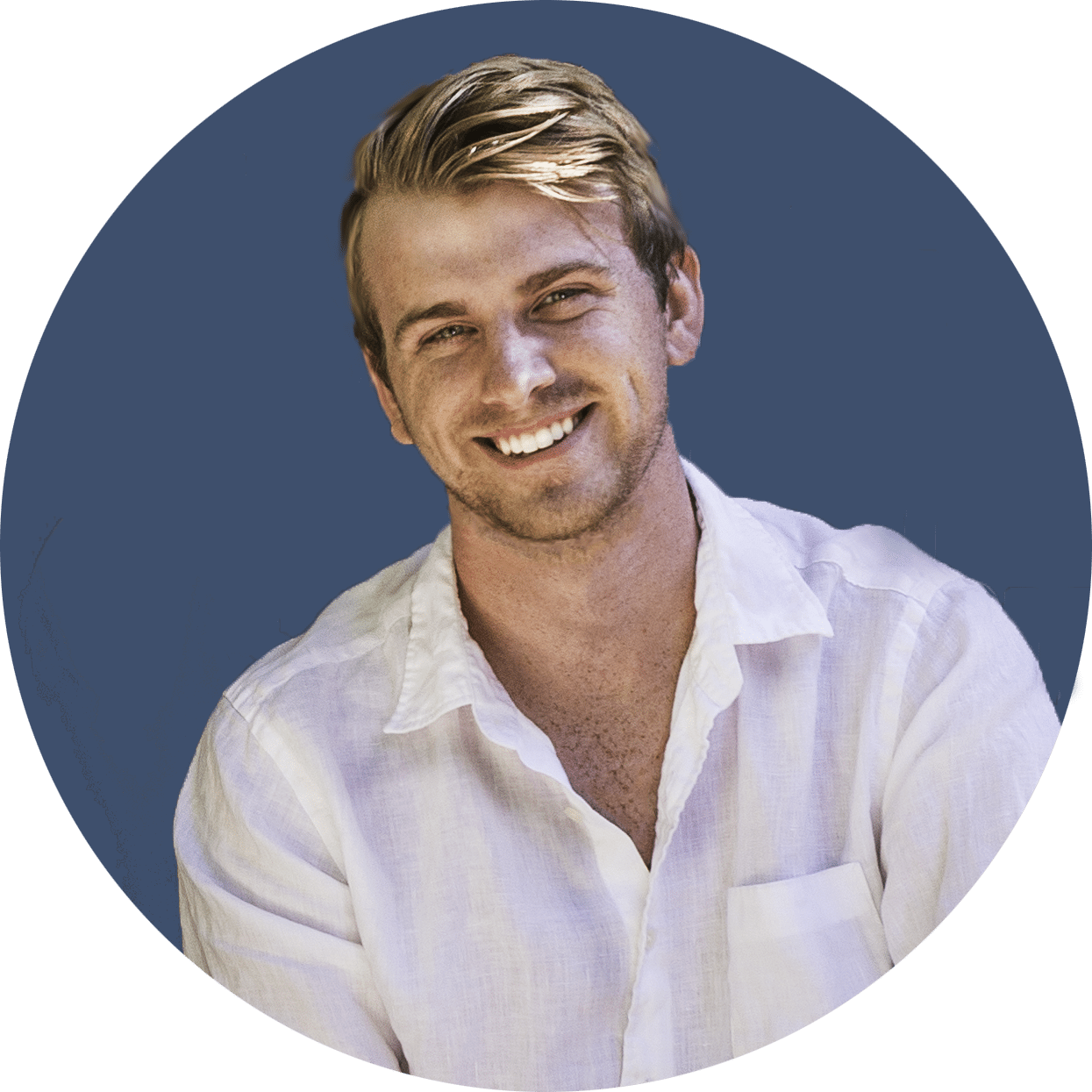 Selling Paintbrushes To Digital Artists: Top NFT Platforms
While the situation in Ukraine is absolutely what we need to pay attention to right now, especially as Putin is increasingly pressured by the world community, I think we need a mental break. So, let's talk about silly internet pictures.
Or, more specifically, the platforms that are facilitating NFT creation and trading. While they won't provide as much potential upside as the NFTs themselves, they'll definitely protect us from potential downside better than the hyper-volatile nature of NFTs.
NFT blockchains provide a database to all participants who deal in NFTs and allow them to maintain and update their information together. No entity is the sole authority of the system. Blockchains can maintain a consistent perspective or consensus on events and states. Blockchain helps avoid the issues of a middleman who charges fees and the days required for settlement.
How Do NFT Blockchains Work?
Blockchain technology provides decentralized consensus to its consumers. Blockchain allows algorithmic contracting and smart contracts based on tamper-proof execution to provide large contracting spaces. The decentralized consensus mechanism shifts the informational ecosystem around the globe into a system where knowledge is dispersed among the participants of this industry.
The difference in the amount of information among the parties makes it difficult to agree on a point; this difference is known as information asymmetry. It can be controlled by smart contracts, which increase the number of people entering the market and increase competition.
However, there is a risk of collision if the information is continually distributed during consensus generation.
Smart contracts have tamper-proof transactions that are created over many blockchain platforms. It maintains the accuracy of transaction history and allows individuals to work efficiently. In addition, the elimination of mediators adds to the security and makes it almost impossible for hackers to penetrate.
What Can NFT Projects Be Used For?
The different potential uses of smart contracts with varying possibilities include Ecommerce, Digital rights management, mortgage payment, identity management, auto-insurance, supply chains, and distributed file storage.
Different Blockchain platforms for creating NFTs
NFTs are based on blockchains. Representation of assets on digital or virtual grounds is no longer new. The ability to represent the digital assets having a unique token on a ledger that can not be replicated makes it a feasible option. Different blockchains power the NFT crypto, and each has unique characteristics that they offer to an individual dealing in the NFT crypto ecosystem. Almost all the NFT blockchain platforms can be utilized to create NFTs, but only a few can build NFT blockchain projects.
Some of the leading NFT blockchain projects:

Ethereum
Due to its ability to allow smart contracts and other unique features, Ethereum is the most obvious choice among the blockchain platforms in the market. It is also the first platform that innovated the concept of smart contracts. In addition, the first NFTs were also created on Ethereum, which were named crypto punks. Rarible, Opensea, and other big NFT marketplaces have been designed using Ethereum. The most commonly used Ethereum token standard for building NFT marketplaces is the ERC-721. However, the Ethereum ecosystem has also introduced another new standard known as ERC-1155 which permits the creation of hybrid tokens.

VeChainThor
VeChainThor is among the pioneers of public blockchain platforms that connect digital NFTs with the real world. To allow the utility of NFTs in the real world, the application developers at Vechain created an NFT specific toolset. Hence, it has been proven to be among the best application developers for building NFT services. VeChain offers a stable, high-speed, and secure protocol to provide real value with features that minimize blockchain complexities. In addition, you can also migrate the NFT projects through a foundation grant to VeChain. You can create and use NFTs through the VeChainThor platform, even in enterprise blockchain. The features of VeChainThor make it a compatible option that complements minting and launching NFTs in the enterprise ecosystem.

Polygon (Matic)
In the Ethereum ecosystem, Polygon provides a layer two solution. It offers better scalability, equal security, and lower transaction fees. Hence, it is a better option than Ethereum, where there is high network congestion and high transaction fees. For developing NFTs on Polygon, developers can use PoS Chain or plasma chain. It provided you with the best user experience as an NFT platform owner with high encryption and increased transaction speed. Polygon allows people to stack assets and earn rewards. With a reduced transaction cost, the Polygon NFT solutions help individuals reach heights in the digital ecosystem.

Flow Blockchain (FLOW)
The halt to Ethereum in 2017 resulted in the creation of Flow blockchain for supporting large-scale crypto-games and NFT collectibles. Hailing from Dapper labs, Flow is purposed to solve blockchain congestion problems and allow users to do extensive scaling without applying sharding techniques. Hence, it provides low-cost and fast transactions that make sense for crypto games and the NFT world. You can develop NFTs on Flow through the smart contract language "Cadence."
Flow charges 0.001 Flow from users who want to open an account and 0.000001 Flow from those who desire to perform transactions. Its superb performance and transaction speed of up to 10,000 per second makes it stand out from the rest. You can avoid persisting existing blockchain issues by using Flow to accommodate transaction fees and scalability. NBATopShots is the most popular NFT project on Flow.

WAX blockchain (WAXP)
WAX (World asset exchange) was built-in 2017 on the concept of EOS Blockchain and hence is considered the king of NFT blockchains. By linking the physical assets to digital records, it accommodates sustainable NFT Blockchain projects. This carbon-neutral blockchain operates at the rate of 8000 transactions per second using the DPoS consensus method. WAX collects a 2% transaction fee whenever any NFT is sold or bought. For many NFTs, WAX serves as a solid foundation, including the Alien world, the NFT metaverse where you can play with digital assets, and R-planet. This revolutionary NFT staking game system helps users benefit from unused NFTs. TOPPSMLB is a recent NFT project based on baseball cards on the WAX blockchain.

LUKSO Token (LYXE)
Lukso is hard to talk about because it's a little abstract. However, one of the most noteworthy elements of this projects is that guy who wrote the ERC20 standard is behind it, along with a healthy amount of funding. Lukso describes itself as a digital ecosystem infrastructure that enables creators to design and deploy innovative applications and use cases on its blockchain layer. LUKSO is spearheading the emerging generation of domain-specific blockchains, tailored to the particular needs of the creative fashion and lifestyle context. What this means is that things like digital fashion, while seeming silly today, are going to be a major industry in an increasingly digital world.
The mission to build this ecosystem Lukso imagines for the creative spaces will be guided by three key principles:
DIGITAL IDENTITIES: To enable unique and interoperable digital identities for all participants and objects, allowing them to interact and transact with each other across systems and platforms.
VIRTUALIZATION: Lifestyle production and consumption must make full use of virtualization, so that immersive digital experiences can be shared.
TOKENIZATION: Through a tokenization of creative communities, we can let value flow freely between all participants, where token economies can strengthen customer experiences, commitments, and relationships.
If nothing else, this is an interesting hybrid NFT / Metaverse play!

Cardano
The co-founder of Ethereum, Charles Hoskinson, founded Cardano, a DPOS (Distributed Proof-of-Stake) blockchain. The primary goal of Cardano is to provide the developers a comfortable environment where they can construct Cardano-powered and highly scalable apps and allow transactions in its native cryptocurrency. Its performance is good and has a speed of 250 transactions per second. Its layer two scaling technology, Hydra, is planning to improve the performance of Cardano to allow up to 1,000,000transactions per second. Cardano charges are 0.16-0.17 ADA, equal to 1 or 2 cents.
Comment, an art marketplace, and Spacebudz, the first NFT sale worth a million dollars, are examples of two successful Cardano NFT Blockchain projects.

Vulcan Forged (PYR)
Vulcan Forged is a community-based blockchain gaming hub built on Ethereum that develops its own games, offers support to 3rd-party game developers, incubates dApps, and procures NFT trading for its native ecosystem. The project features a library of eight P2E video games, some of which the Vulcan Forged team developed Each game enables players to buy, earn, or sell in-game assets as NFTs and earn money.
Vulcan Verse is the project's flagship product. It is a fantasy massively-multiplayer online role-playing game (MMORPG) where players can buy and own land parcels portions of the map are available as land parcels available in the form of non-fungible tokens. Players can level up this virtual land unlock new features and better tools, obtain pet collectibles called Vulcanites, or even earn passive income through staking. Each gameplay aspect in Vulcan Verse has a unique use case, which is directly tied to PYR and LAVA tokens. This creates a system that rewards players with tokens at every step of the way. Fighting another player, traversing the map, befriending a user, completing a quest, foraging for items, and even taking screenshots of one's land grants rewards.

Smooth Love Potion (SLP)
The project I like least when trying to say it live on air. Smooth Love Potion is a utility token used on the Axie Infinity ecosystem. Axie Infinity is a Pokémon-inspired universe built on Ethereum where anyone can earn tokens through skilled gameplay and contributions to the ecosystem. On Axie Infinity, players build a land-based kingdom for their pets, or Axies, and can enter the game by purchasing Axies from other players on the Axie Infinity Marketplace. All in-game assets and Axie-related data can be accessed by 3rd parties, allowing community developers to build their tools and experiences in the Axie Infinity universe.
Essentially, SLP is the gas that makes Axie Infinity work, so there's going to be a constant demand for it as Axie continues to grow.

Algorand
Algorand is ideal for minting and managing NFTs and is a highly secure and Layer 1 scalable blockchain. It does not require the creation of new complex applications through the comprehensive NFT functionality as its team believes in the relevance of the NFT market. It can maintain a transaction speed of 1,000 per second, but it is expected to reach 46,000 transactions per second. Its transaction fee of 0.001 ALGOs is almost minimal. Despite being in the market for only three years, it has impressive successful NFT projects, including ANote Music ( a marketplace that connects musicians and audiences).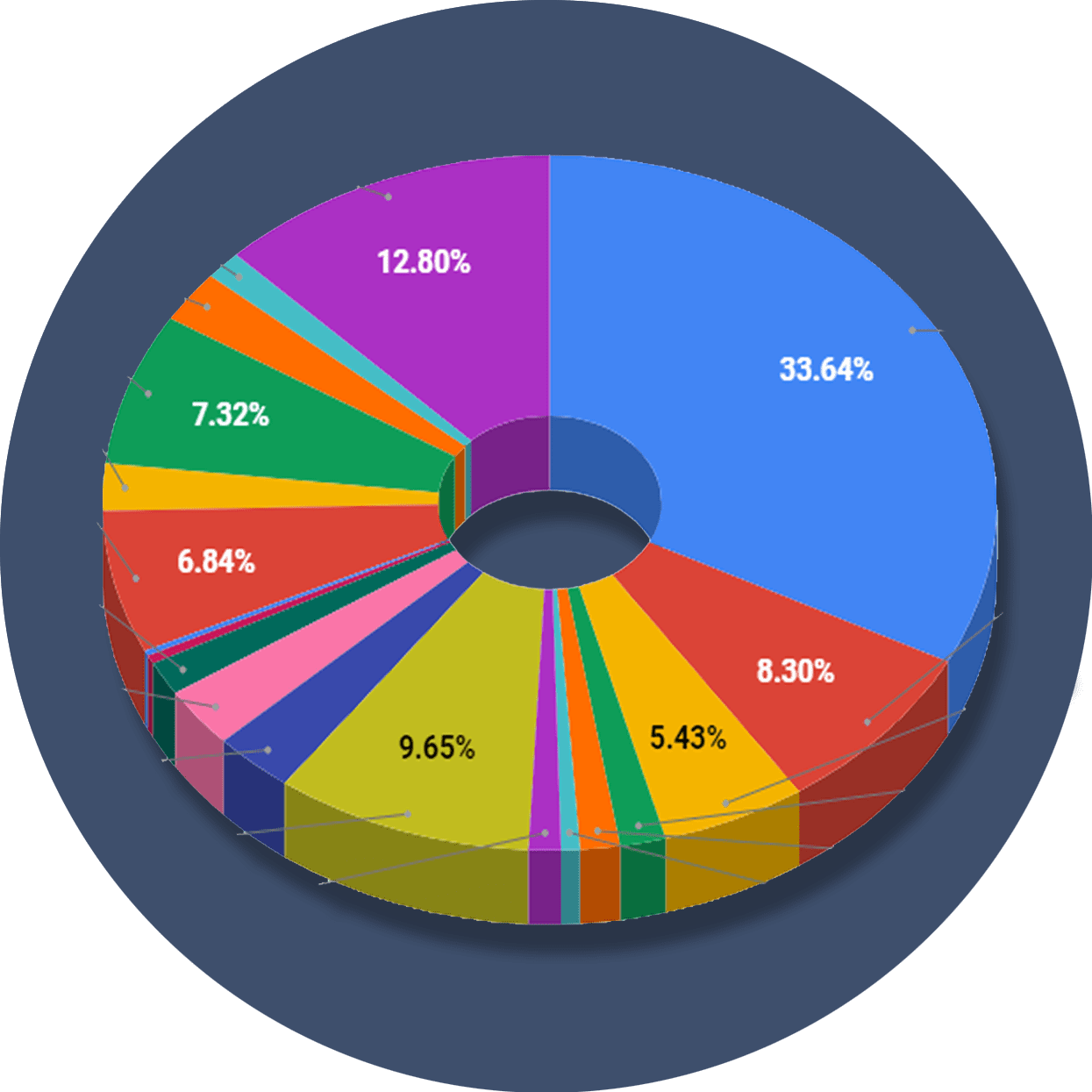 The ReadySetCrypto "Three Token Pillars" Community Portfolio (V3)
What is the goal of this portfolio?
The "Three Token Pillars" portfolio is democratically proportioned between the Three Pillars of the Token Economy & Interchain:
CryptoCurreny – Security Tokens (STO) – Decentralized Finance (DeFi)
With this portfolio, we will identify and take advantage of the opportunities within the Three
Pillars of ReadySetCrypto. We aim to Capitalise on the collective knowledge and experience of the RSC
community & build model portfolios containing the premier companies and projects
in the industry and manage risk allocation suitable for as many people as
possible.
The Second Phase of the RSC Community Portfolio V3 was to give us a general idea of the weightings people desire in each of the three pillars and also member's risk tolerance. The Third Phase of the RSC Community Portfolio V3 has us closing in on a finalized portfolio allocation before we consolidated onto the highest quality projects.
Our Current Allocation As Of Phase Three:

Move Your Mouse Over Charts Below For More Information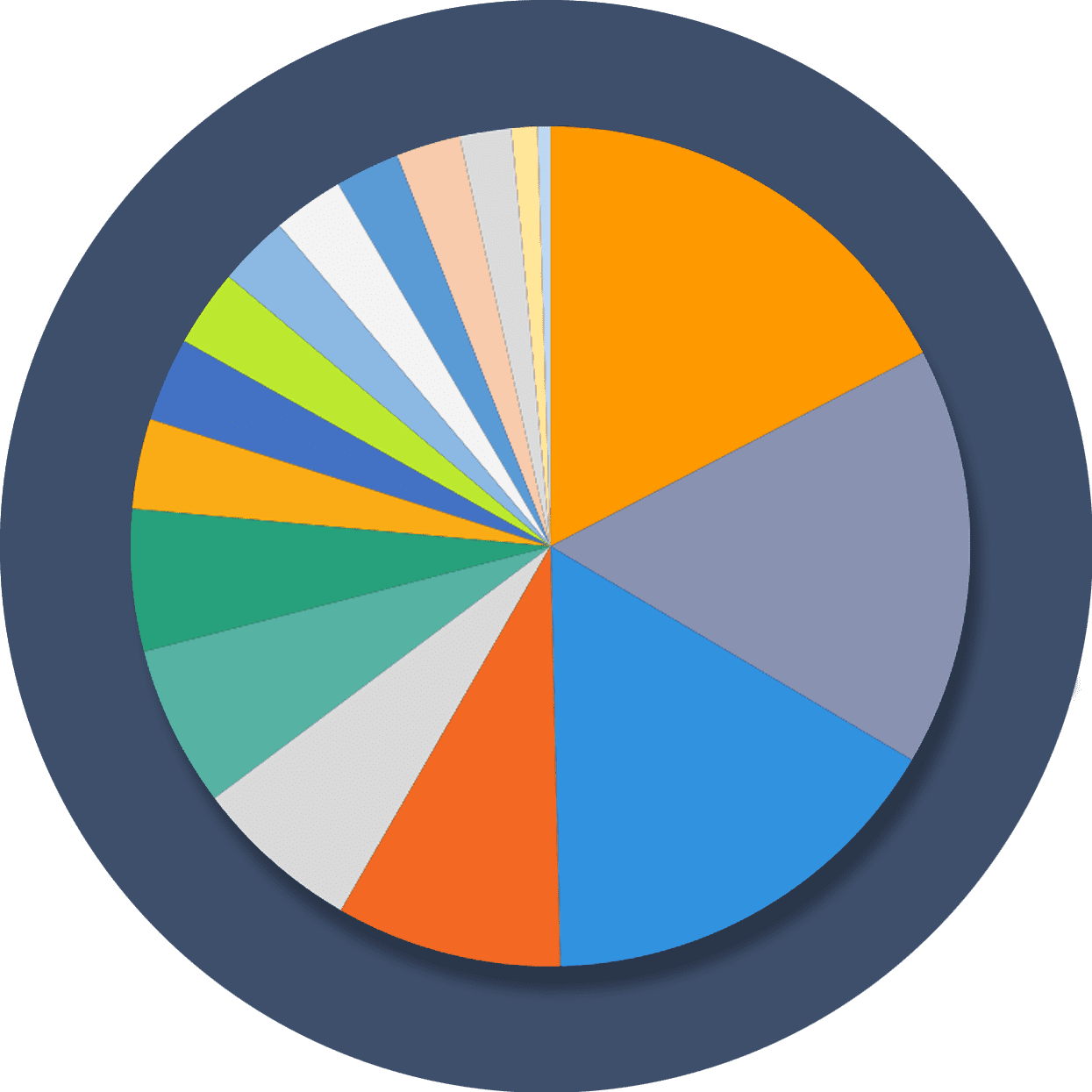 The ReadySetCrypto "Top Ten Crypto" Community Portfolio (V4)
What is the goal of this portfolio?
Current Top 10 Rankings: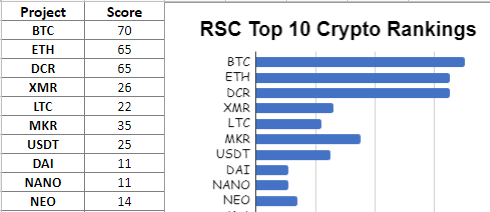 Move Your Mouse Over Charts Below For More Information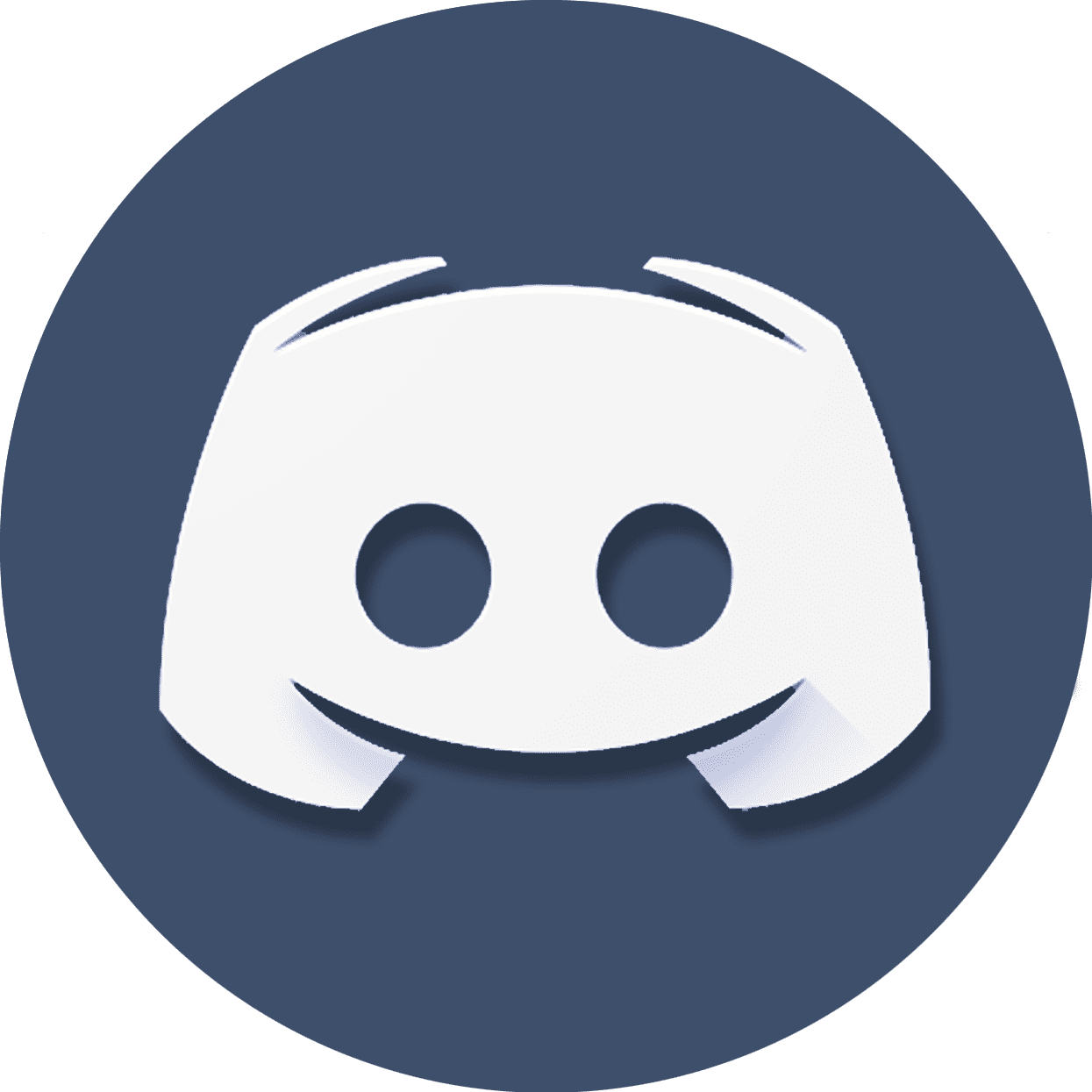 Our Discord
Join Our Crypto Trader & Investor Chatrooms by clicking here!
Please DM us with your email address if you are a full OMNIA member and want to be given full Discord privileges.