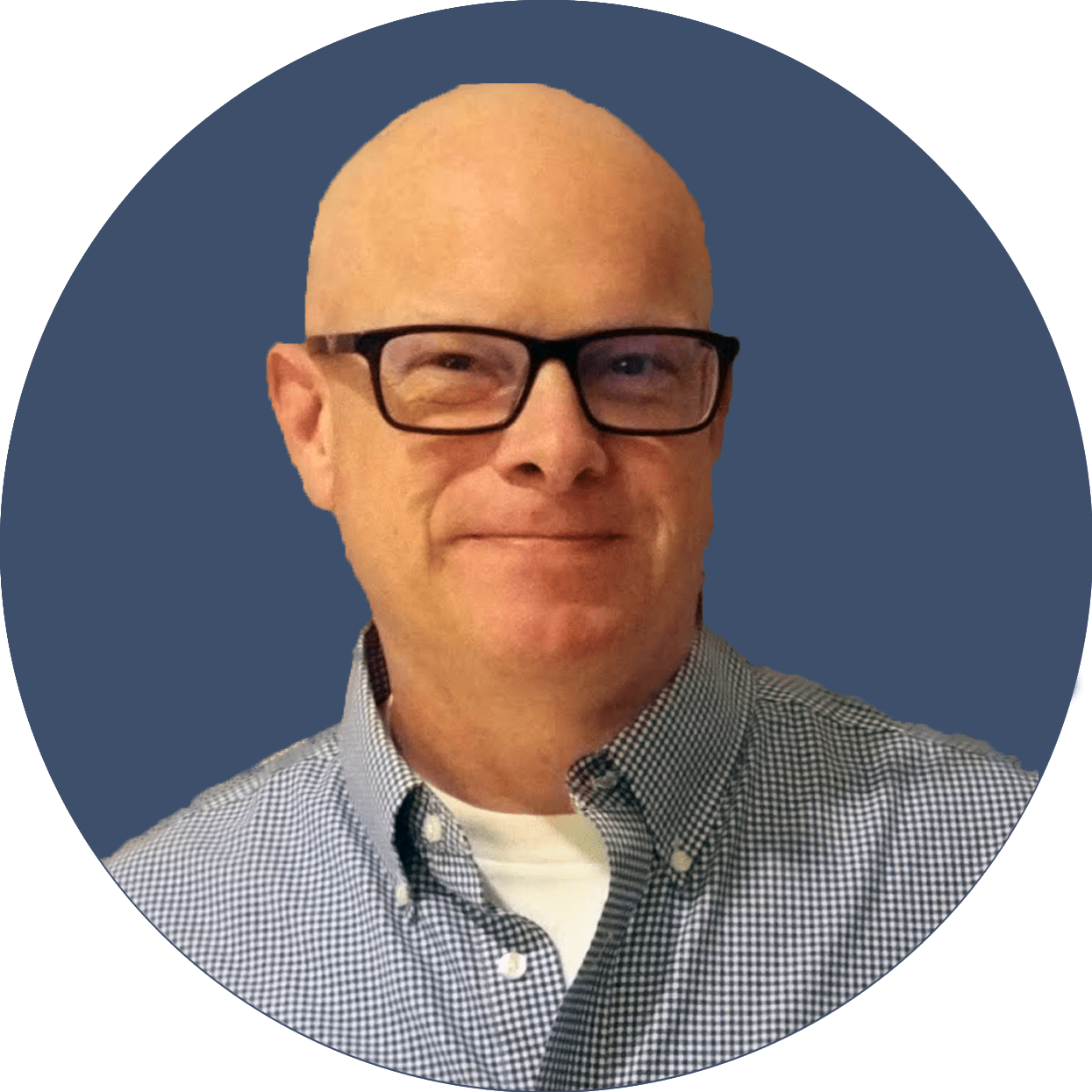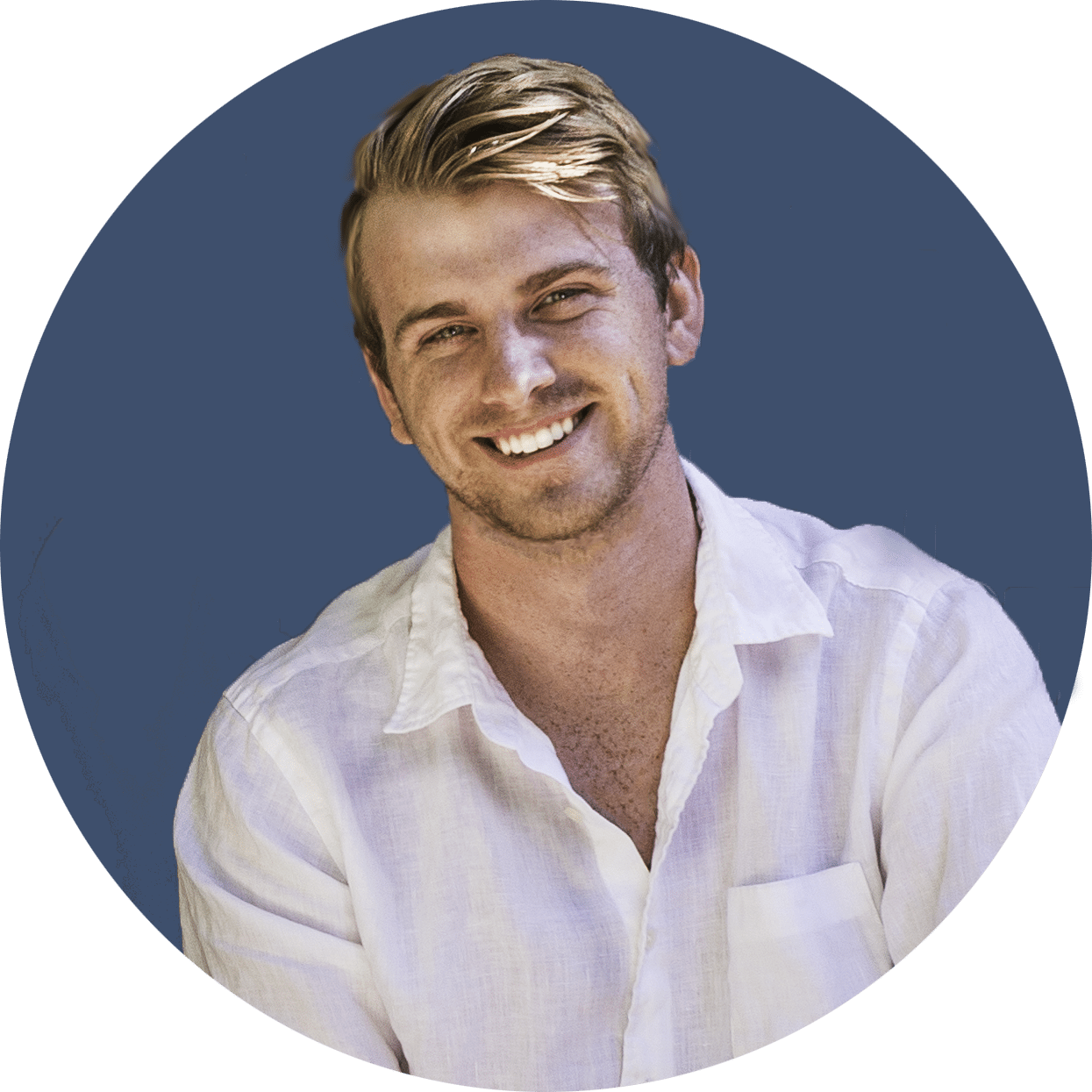 5 Reasons Layer 2 Will Yield Solid Opportunities This Year
Did you miss the opportunity to become an early adopter of Bitcoin and Ethereum? Did you miss the early days of DeFi adoption as well?
Don't worry, there is another big investment opportunity in the web3 space and it is quickly gaining adoption amongst developers, investors and the crypto communities. It is the layer-2 (L2) scaling solutions ecosystem being built on Ethereum, or as competition to Ethereum.
One of the major roadblocks in the way of mass adoption of Ethereum is scalability. High gas fees and slow transaction confirmations are not a good foundation to scale DeFi projects, and that's where L2 comes in.
So, let's cover 5 reasons L2 scaling solutions could be the next big thing in the blockchain space. 
#1 Valuable solution to a big problem
The value of a solution to any problem depends on the demand and difficulty of solving the problem.
One such problem in the blockchain space is called blockchain trilemma which says that it is difficult to achieve decentralisation, scalability and security in a blockchain at the same time.
So far, there have been multiple attempts at solving the scalability problem in the layer-1 (L1) ecosystem. Some solutions appeared in the form of an alternate L1 blockchain such as Binance Smart Chain (BSC), Avalanche, and Solana. Other solutions such as Polygon appeared in the form of a sidechain with their own consensus algorithm. These alternate blockchain solutions do not solve the blockchain trilemma because they compromise on important blockchain properties such as decentralisation and security in order to achieve high scalability. As was witnessed in the past few months, the Solana blockchain had an outage for multiple hours several times. Such outages highlight the need for decentralisation in a blockchain.
The Ethereum blockchain is the second most secure and decentralised blockchain in the world. It is battle-tested and has the most active developer community. The network effects, transaction volume and user adoption of Ethereum is next to none.
It became apparent in the past few years that solving the challenge of scalability at L1 itself is not feasible even with Ethereum 2.0. This gave rise to L2 scaling solutions which inherit the security of the L1 Ethereum blockchain.
The basic premise of L2 solutions is to offload the task of computations and transaction execution to L2 while the L1 blockchain is responsible for ensuring decentralisation and security. The final settlement of the transactions will still happen on L1.
At the moment, the leading L2 scaling solutions are being developed by the teams at StarkWare, Matter Labs, Arbitrum, Optimism and Polygon.
#2 Multi billion dollar capital flow and attention from big investors
The teams developing L2 scaling solutions have managed to secure funding from some of the top venture capitalists in the blockchain space. Starkware — a developer of L2 scaling solution currently has a valuation of 2 billion USD. Top investor funds in the blockchain space such as Coinbase, Intel Capital, Sequoia Capital, Paradigm, Three Arrows , Alameda Research have invested in Starkware.
Other blockchain ecosystems such as Polygon have committed 1 Billion USD for L2 scaling solutions based on zero-knowledge proofs.
L2 scaling solutions such as zk-rollups have been endorsed by the Ethereum co-founder Vitalik Buterin himself.
It should be apparent that the level of interest of big institutions in these scaling solutions is very high.
#3 Opportunity for retroactive airdrops
Almost all the projects in the L2 ecosystem do not have a token yet. They are in very early stages of development. Most projects are still in testnet or an alpha stage. As we know, crypto always rewards the early adopters who interact with the protocols. Since 2020, there have been several large-scale retroactive airdrops conducted by Uniswap, 1inch, DyDx and so on. These DeFi protocols rewarded their community for interacting with the protocols.
There will be many opportunities in the L2 ecosystem for such airdrops as well.
Some L2 solutions such as ZkSync have mentioned that a token will be released in future. While other L2 solutions such as Starkware, Optimism and Arbitrum have not yet commented on it specifically.
One might ask, why would L2 solutions require a token?
One of the top reasons for an L2 solution to introduce a token is to incentivise the community to participate in the ecosystem and be rewarded for running validator nodes which helps in further decentralisation of the L2 solution. At present, the components such as sequencer in the L2 scaling ecosystem are still centralised and mostly managed by the project teams. This will change in future though.
There are other protocols and wallets in the L2 space which might also do an airdrop in the future so it is worth using them.
#4 Mass adoption of NFTs and Blockchain gaming
NFTs and blockchain-based games have played a key role in bringing blockchains a step closer to mass adoption. We saw an incredible increase in popularity of NFTs in 2021. With this increase in adoption, the network congestion in Ethereum network also increased rapidly resulting in high gas fees for operations such as minting and trading NFTs.
Now, with L2 scaling solutions such as zk-rollups, it is possible to do gas-free minting and trading of NFTs on L2. Projects such as Immutable X leverage StarkEx — an application specific scaling solution developed by StarkWare to scale the NFT infrastructure.
#5 Unlocking potential for new applications
Scaling solutions such as zk-rollups unlock the potential for development of blockchain-based applications which was previously not possible. If we consider the blockchain-based games at present such as Axie Infinity, most of the gameplay is centralised and controlled by the project team. Only the NFT assets minting and trading are done on-chain.
With L2 scaling solutions, it will be possible to increase the on-chain footprint of blockchain applications such as games. The computation is very cheap on L2, so a lot more tasks can be performed directly on-chain.
Games such as GoL2 (an L2 version of Game of Life) leverages the cheap computation power provided by StarkNet to develop on-chain games.
Other computation intensive tasks such as Physics simulation engines are now possible on L2 scaling solutions.
Conclusion
The layer-2 scaling ecosystem is in very early stages of development and it has solutions to long outstanding problems in Ethereum blockchain. It presents multiple opportunities for builders, developers and investors to get involved in these early stages.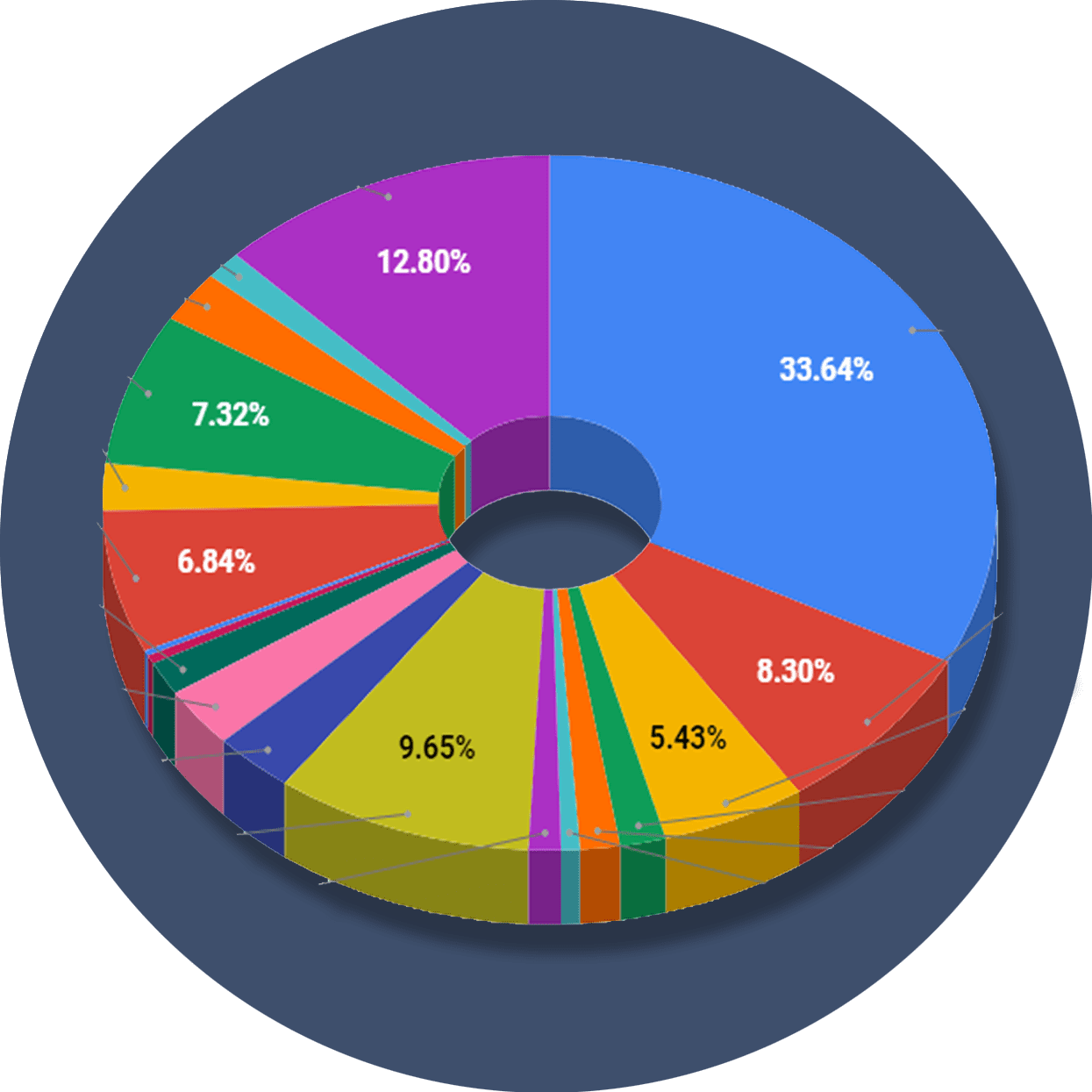 The ReadySetCrypto "Three Token Pillars" Community Portfolio (V3)
What is the goal of this portfolio?
The "Three Token Pillars" portfolio is democratically proportioned between the Three Pillars of the Token Economy & Interchain:
CryptoCurreny – Security Tokens (STO) – Decentralized Finance (DeFi)
With this portfolio, we will identify and take advantage of the opportunities within the Three
Pillars of ReadySetCrypto. We aim to Capitalise on the collective knowledge and experience of the RSC
community & build model portfolios containing the premier companies and projects
in the industry and manage risk allocation suitable for as many people as
possible.
The Second Phase of the RSC Community Portfolio V3 was to give us a general idea of the weightings people desire in each of the three pillars and also member's risk tolerance. The Third Phase of the RSC Community Portfolio V3 has us closing in on a finalized portfolio allocation before we consolidated onto the highest quality projects.
Our Current Allocation As Of Phase Three:

Move Your Mouse Over Charts Below For More Information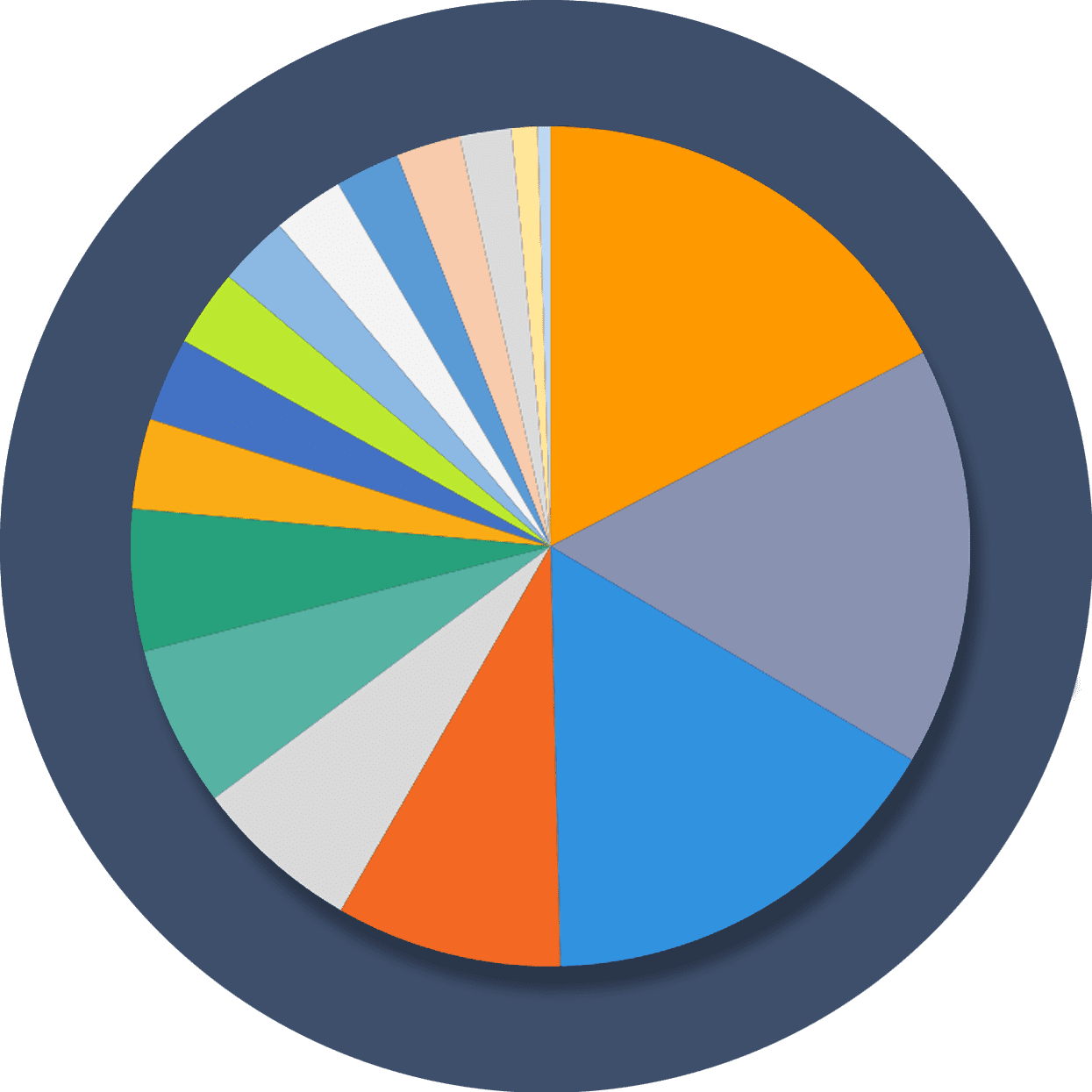 The ReadySetCrypto "Top Ten Crypto" Community Portfolio (V4)
What is the goal of this portfolio?
Current Top 10 Rankings: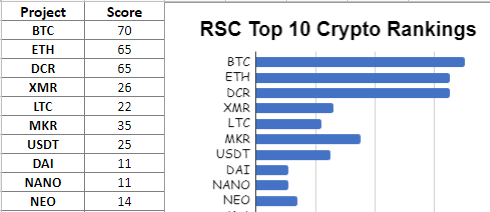 Move Your Mouse Over Charts Below For More Information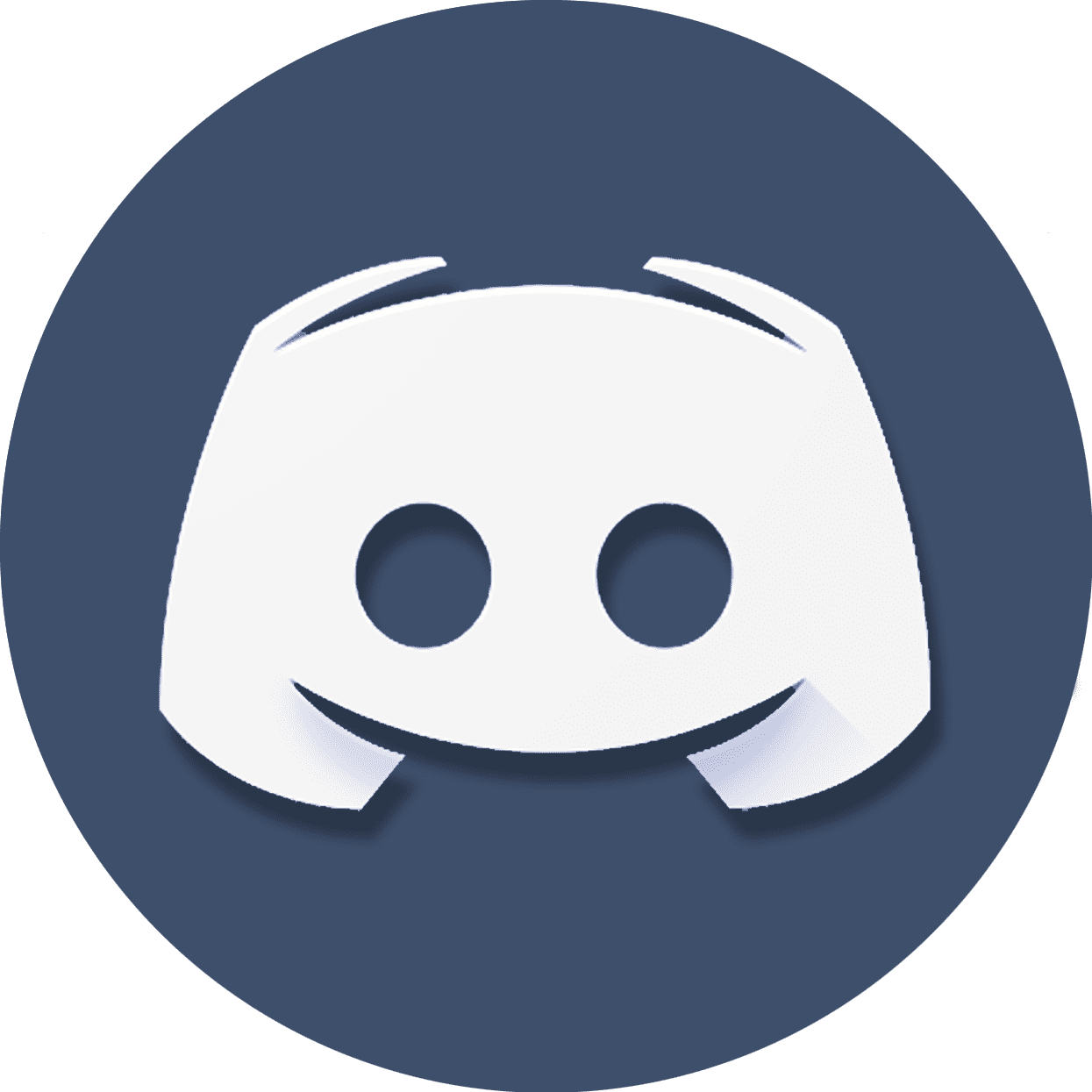 Our Discord
Join Our Crypto Trader & Investor Chatrooms by clicking here!
Please DM us with your email address if you are a full OMNIA member and want to be given full Discord privileges.