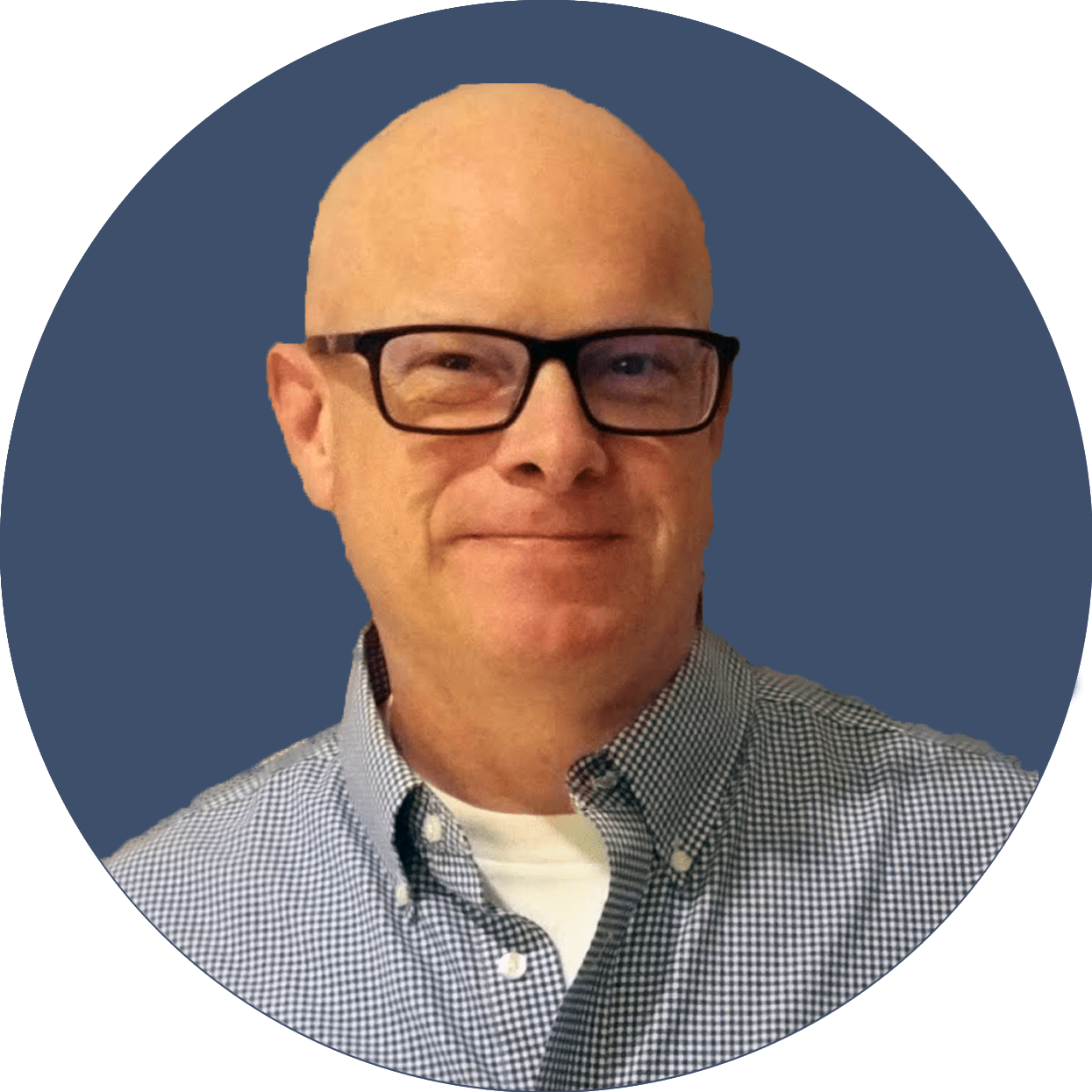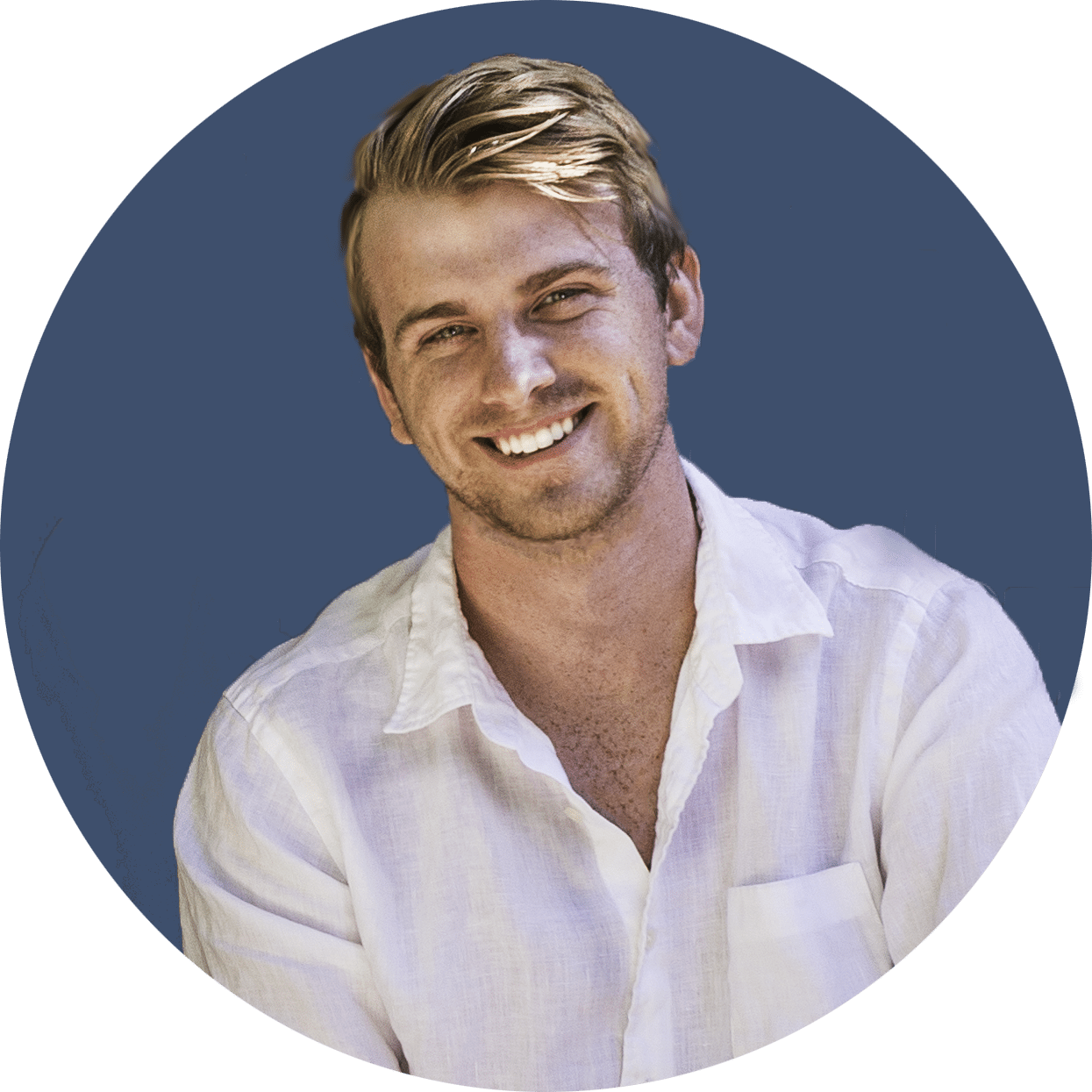 On-Chain Analysis As The Crypto Market Turns Fearful
This week I will try to structure this by breaking down the section into two parts, value and momentum; given that these are the two main types of market participants in BTC. Regarding value, I think this should be broken into two parts as well; short and long-term market participants.
Let's start with the short term.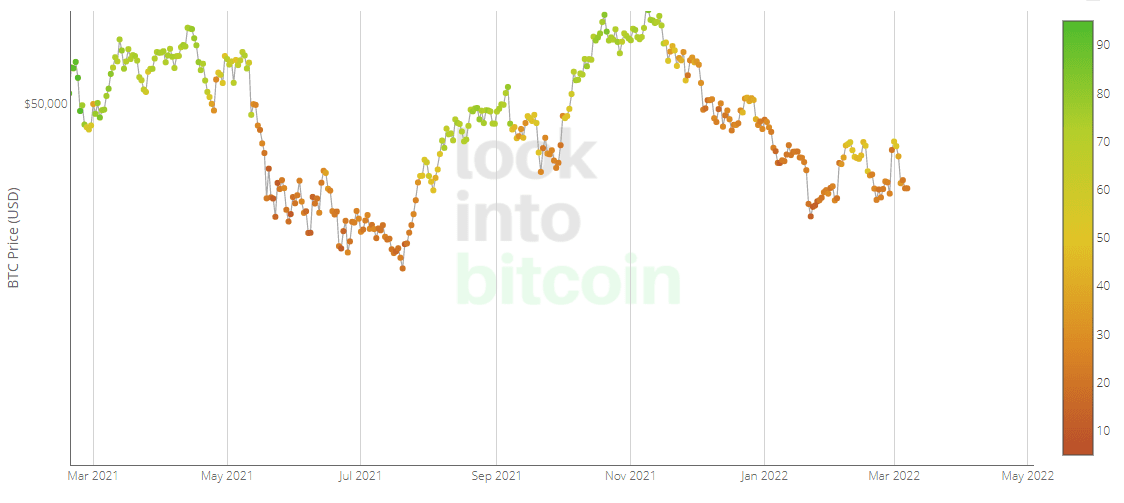 Short term we still view the low to mid-30s as value for BTC. 
This is made evident by several factors: with order book confluence across various venues and viewing broader price structure as a range between 30k-60k being the main two.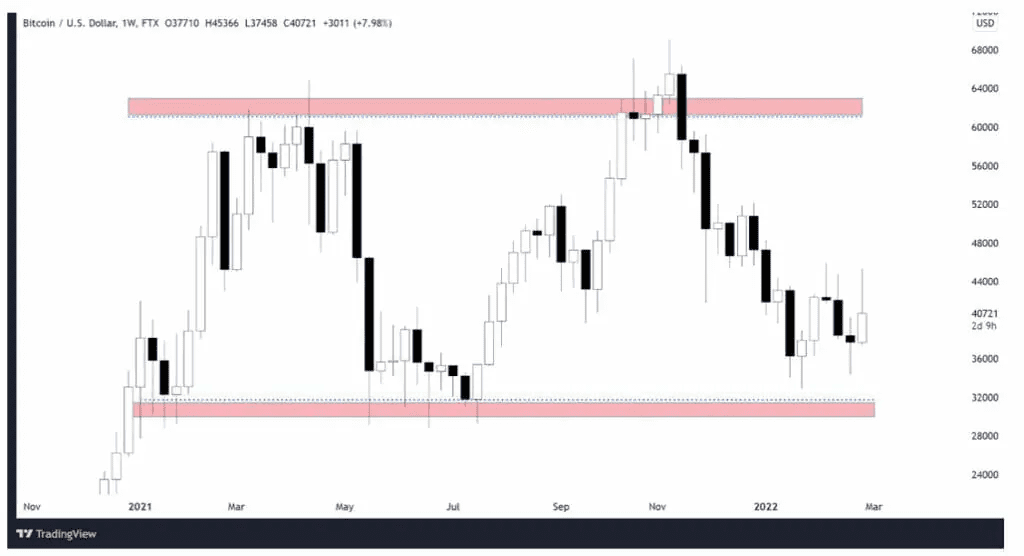 Spot premium regime persists, although starting to retrace a bit after the recent 14% candle BTC had this week.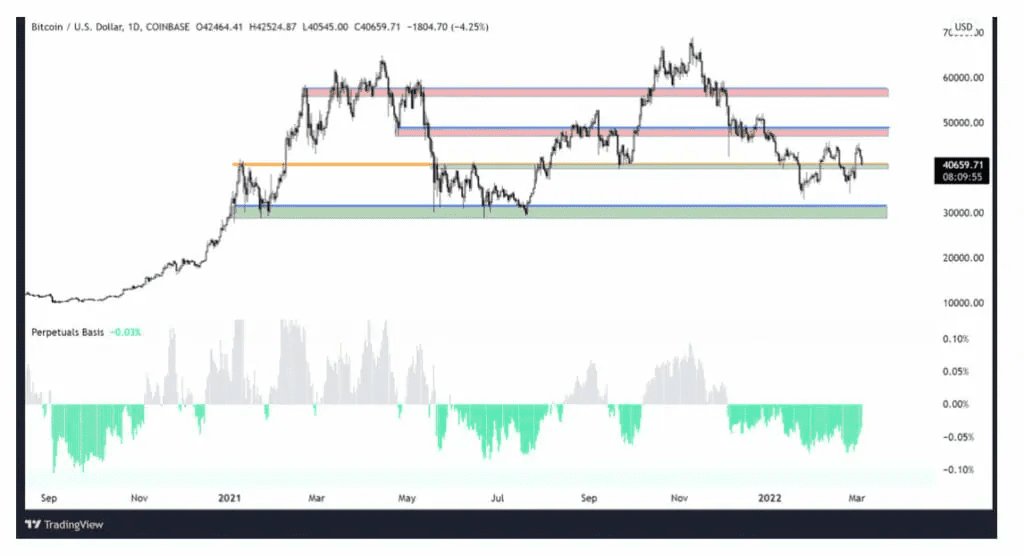 Also on derivatives, the 3-month spot/futures basis is at 3.89%, showing a lack of euphoria from the derivatives market. Keep in the back of mind the biggest no-brainer buy is if this was to go negative though.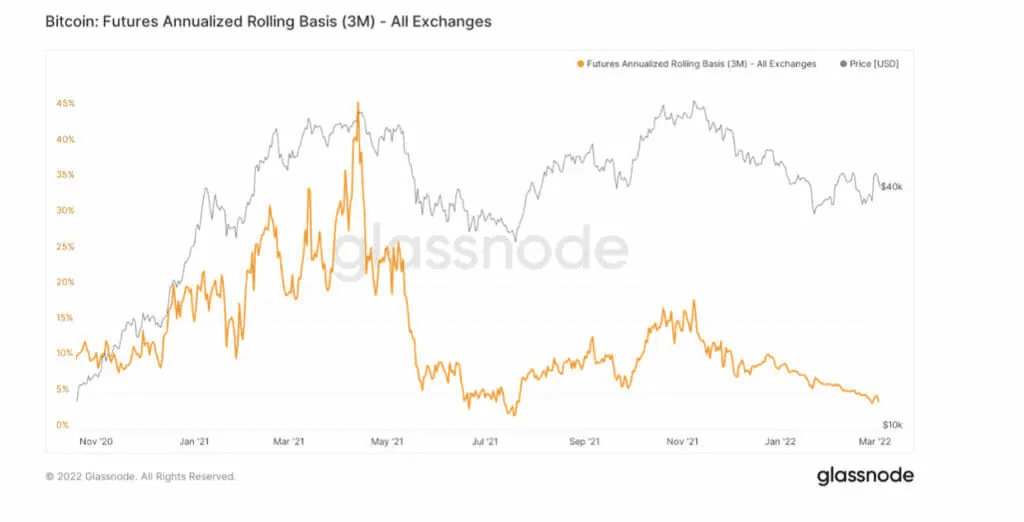 Bitcoin futures Annualised
From a broader standpoint, for someone with a long time horizon, these areas are favourable to begin averaging more heavily. Not at absolute "pico" bottom levels, but not to sound like a broken record from prior letters, in the lower 25th percentile for historical valuations. Dormancy flow, comparing the spending of overall coins relative to yearly trend.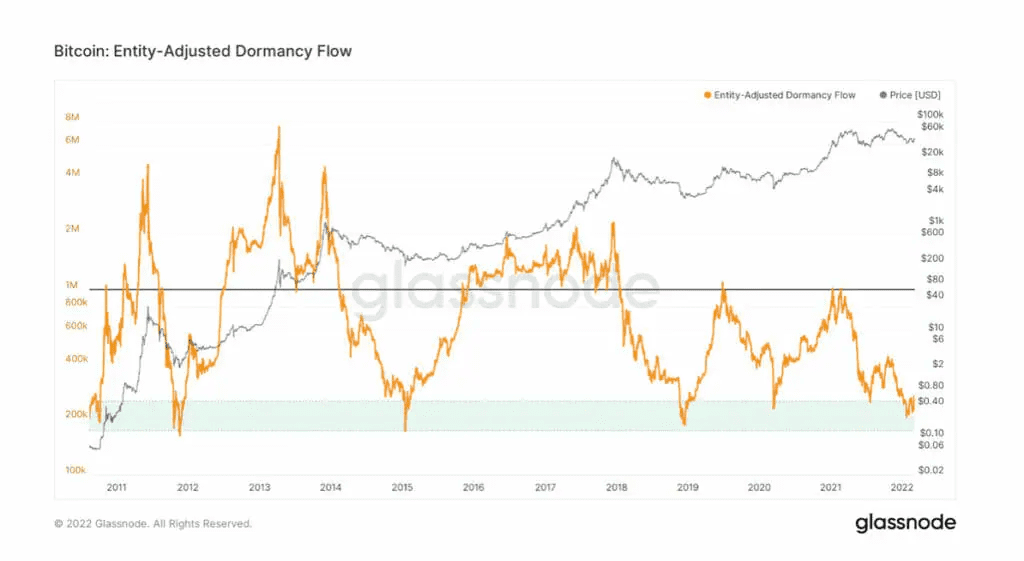 MVRV, comparing Bitcoin's valuation relative to the value "stored" in the network by using the aggregated cost basis of all coins moved on-chain.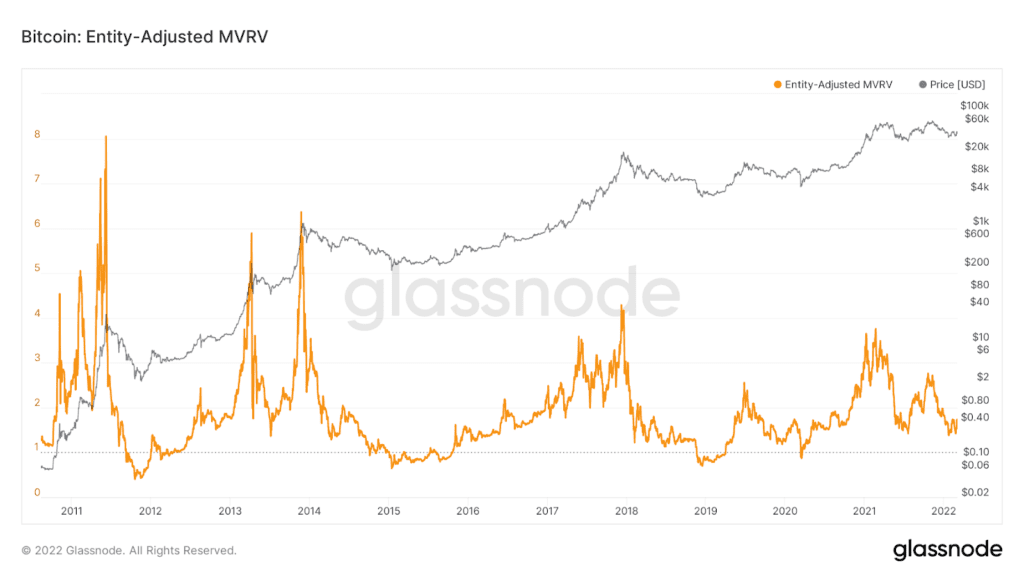 Entity adjusted MVRV
Mayer multiple, looking at Bitcoin's price relative to the 200 days moving average.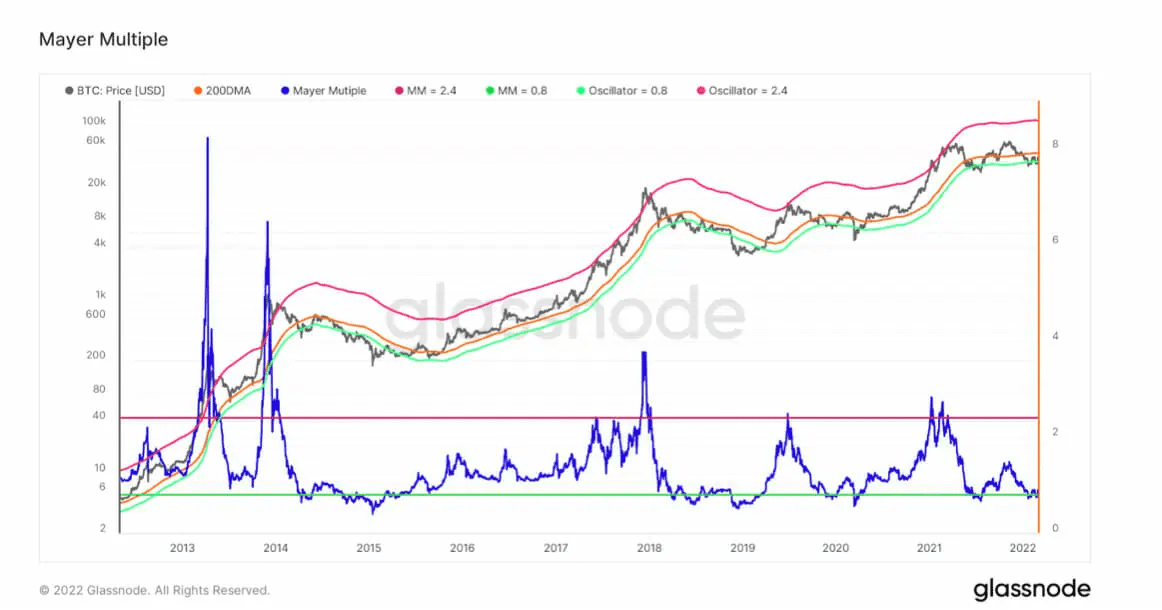 HODL waves, showing the amount of supply not moved in "x" amount of time.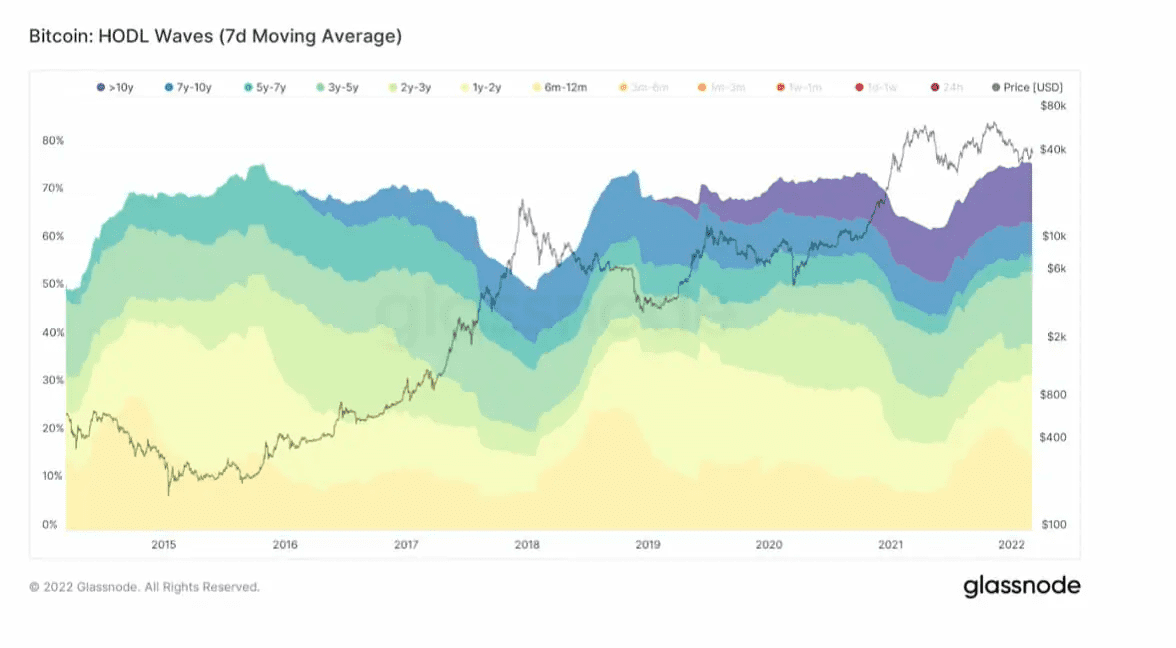 HODL waves
Now onto the momentum.
Ultimately I think the main level for BTC to reclaim from a high time frame perspective is 46-47K. 
This is a confluence of several things including general price structure, the yearly open, and short-term holder cost basis; a key price band through the last 5+ years of Bitcoin market history.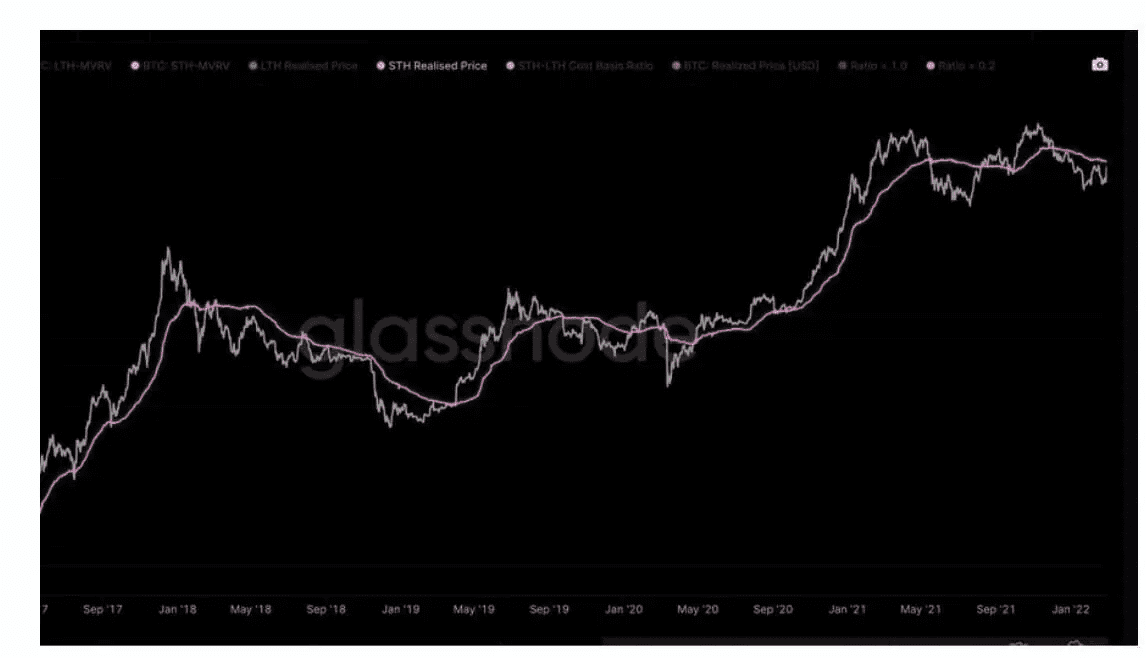 Showing some early signs of momentum including flipping the 20 and 50-day moving averages and retesting them now, but rejected at the 100 days and still far from the momentum.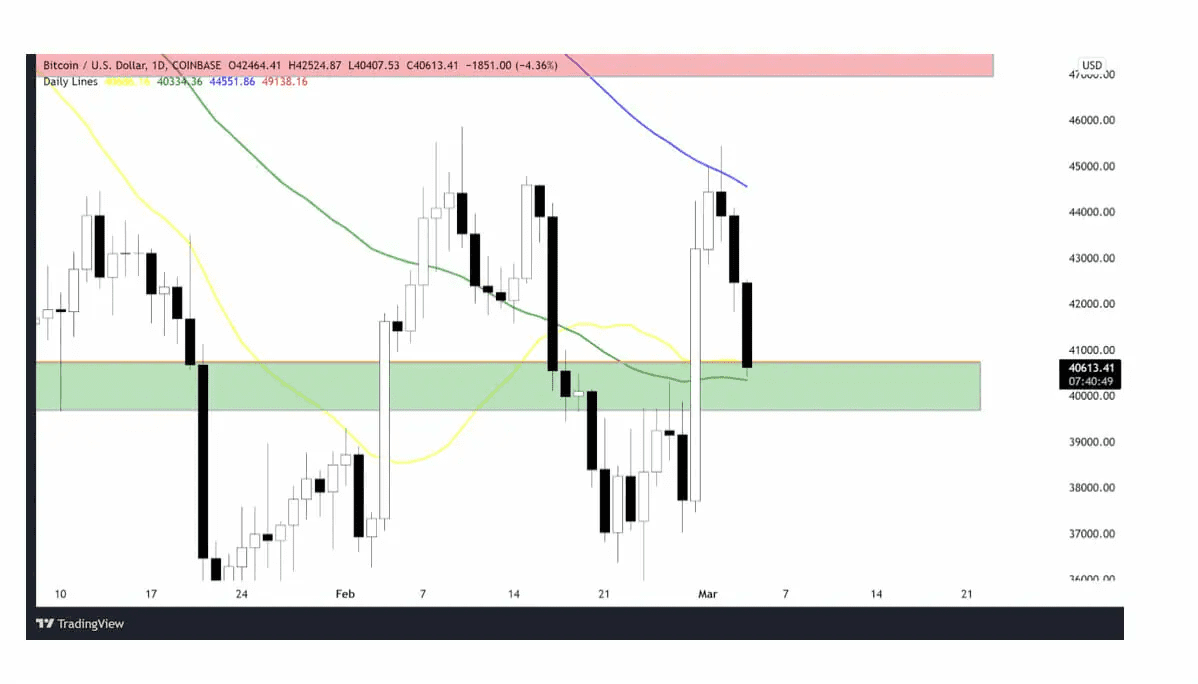 Another momentum indicator I like is the EHMA 180.
BTC attempted to reclaim this over the last few days but has since been lost.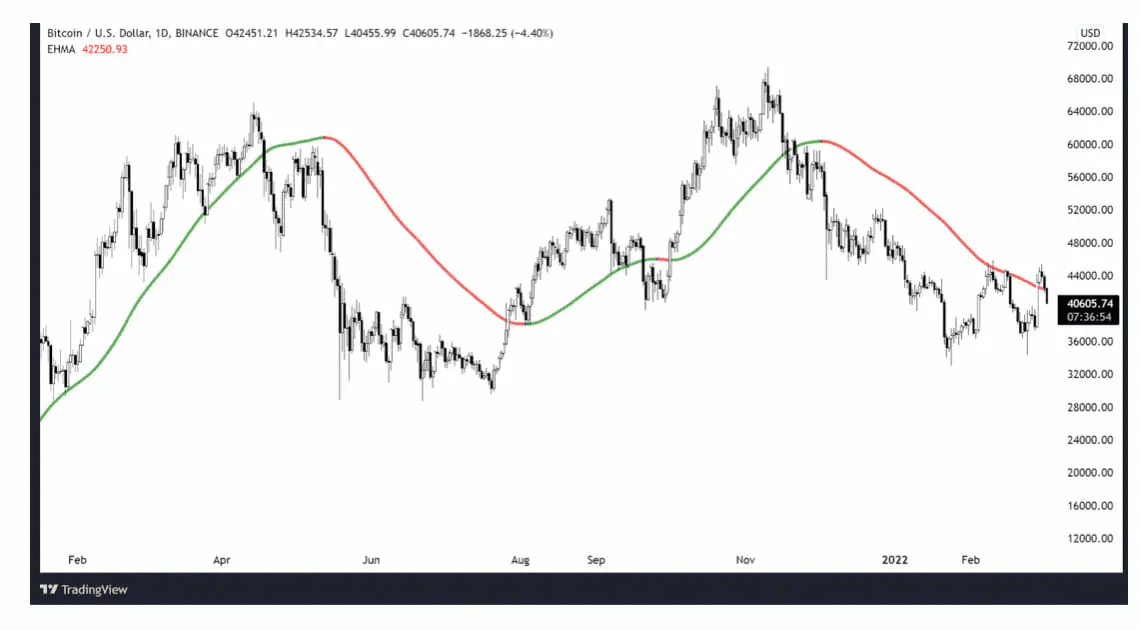 High level on the momentum side: Early signs of attempts to reclaim momentum, but still not there.
Closing Thoughts
The most important part of trading is discipline and patience. So, again, it's your hard-earned money you'll be investing, so Do Your Own Research before investing and nothing in this newsletter is financial advice.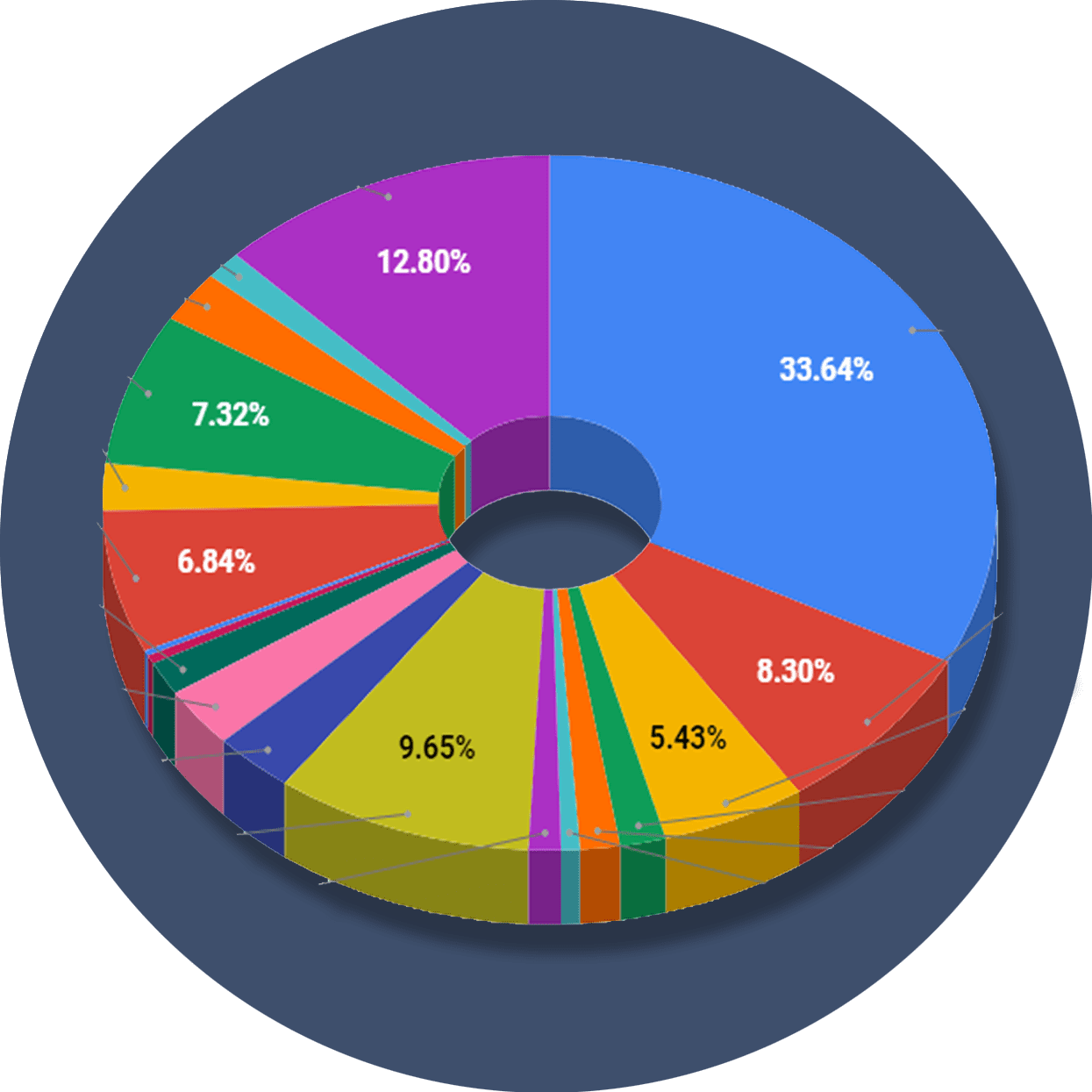 The ReadySetCrypto "Three Token Pillars" Community Portfolio (V3)
What is the goal of this portfolio?
The "Three Token Pillars" portfolio is democratically proportioned between the Three Pillars of the Token Economy & Interchain:
CryptoCurreny – Security Tokens (STO) – Decentralized Finance (DeFi)
With this portfolio, we will identify and take advantage of the opportunities within the Three
Pillars of ReadySetCrypto. We aim to Capitalise on the collective knowledge and experience of the RSC
community & build model portfolios containing the premier companies and projects
in the industry and manage risk allocation suitable for as many people as
possible.
The Second Phase of the RSC Community Portfolio V3 was to give us a general idea of the weightings people desire in each of the three pillars and also member's risk tolerance. The Third Phase of the RSC Community Portfolio V3 has us closing in on a finalized portfolio allocation before we consolidated onto the highest quality projects.
Our Current Allocation As Of Phase Three:

Move Your Mouse Over Charts Below For More Information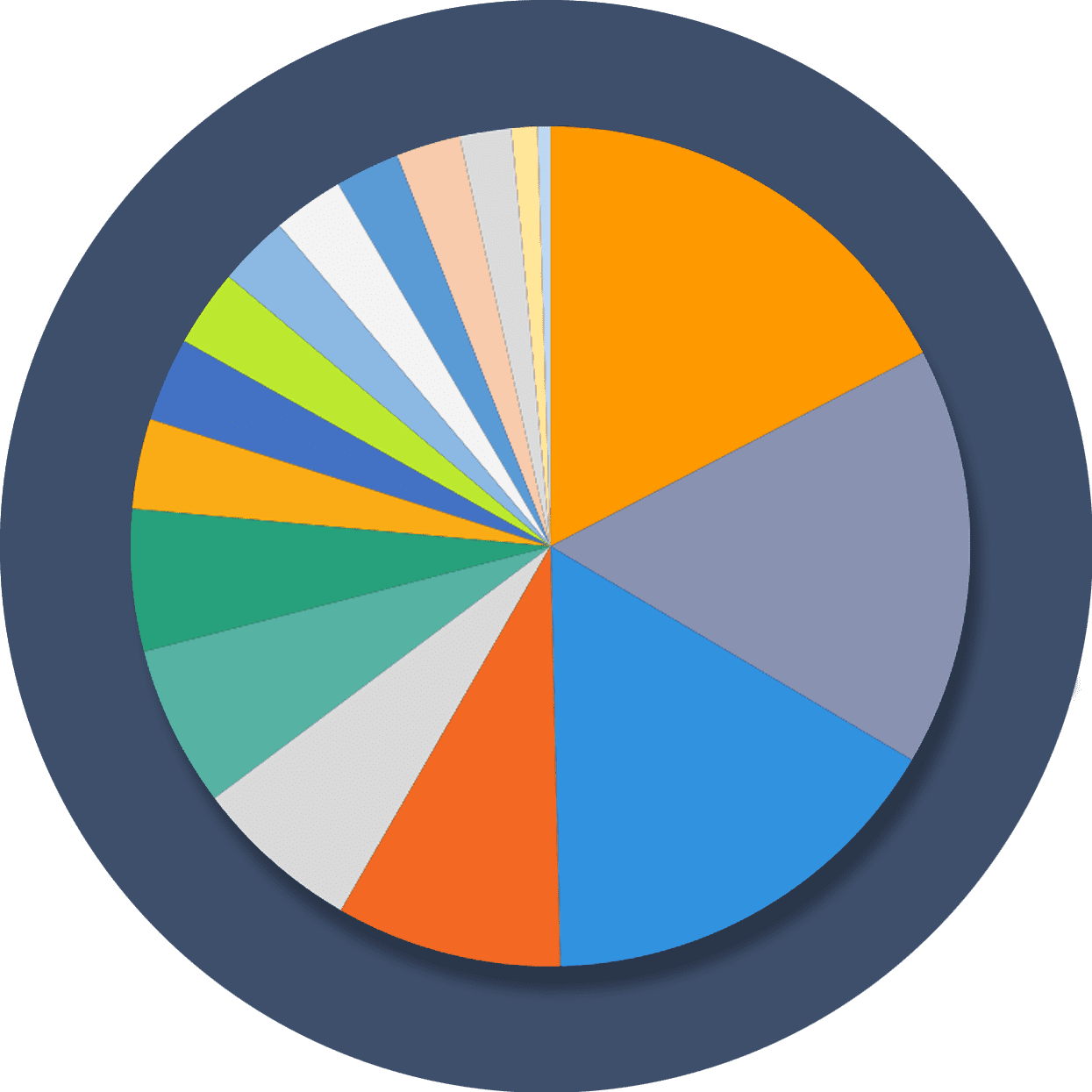 The ReadySetCrypto "Top Ten Crypto" Community Portfolio (V4)
What is the goal of this portfolio?
Current Top 10 Rankings: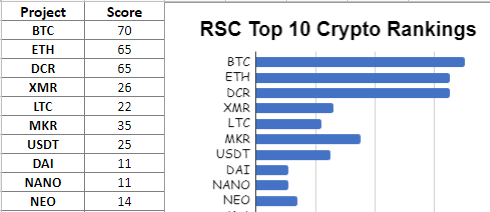 Move Your Mouse Over Charts Below For More Information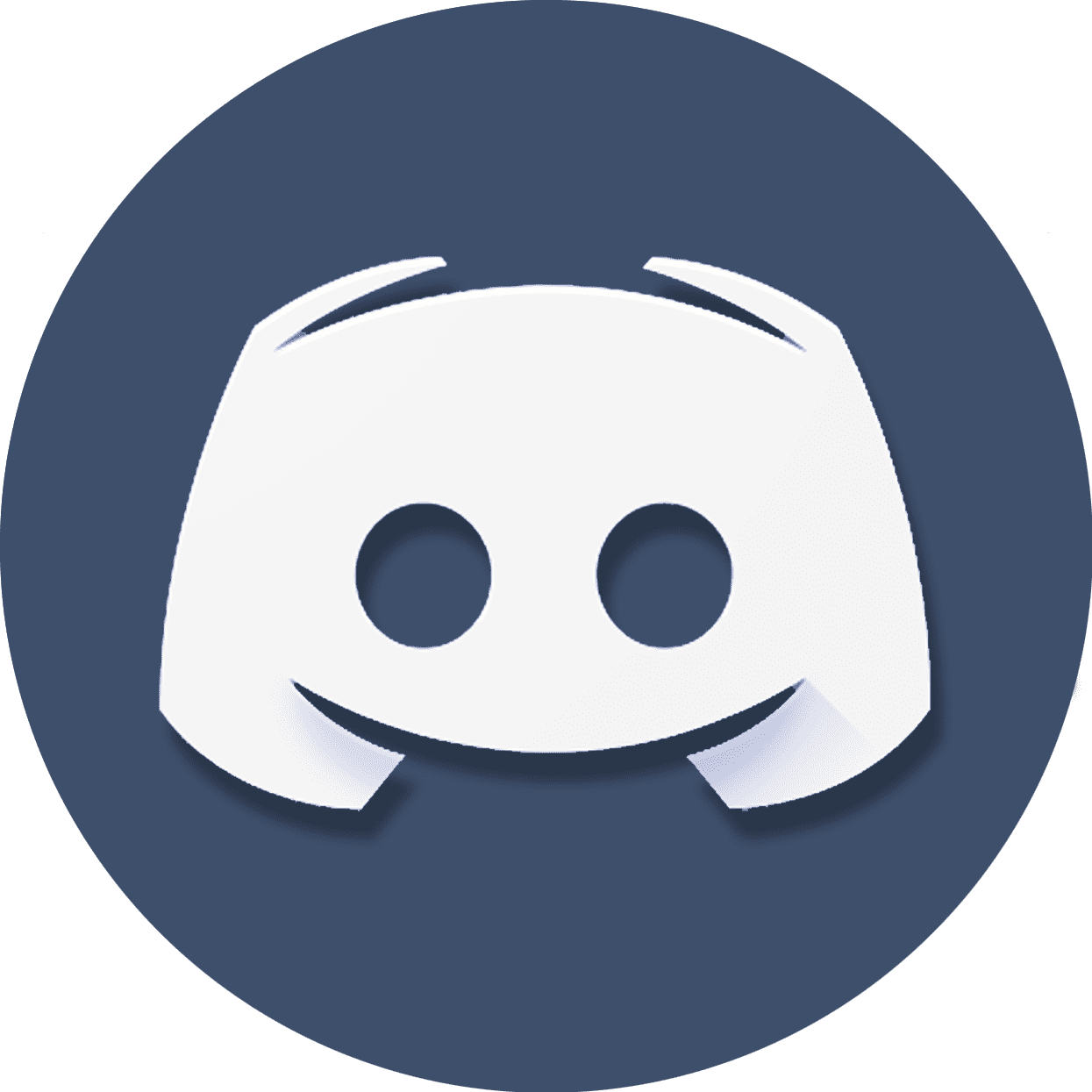 Our Discord
Join Our Crypto Trader & Investor Chatrooms by clicking here!
Please DM us with your email address if you are a full OMNIA member and want to be given full Discord privileges.