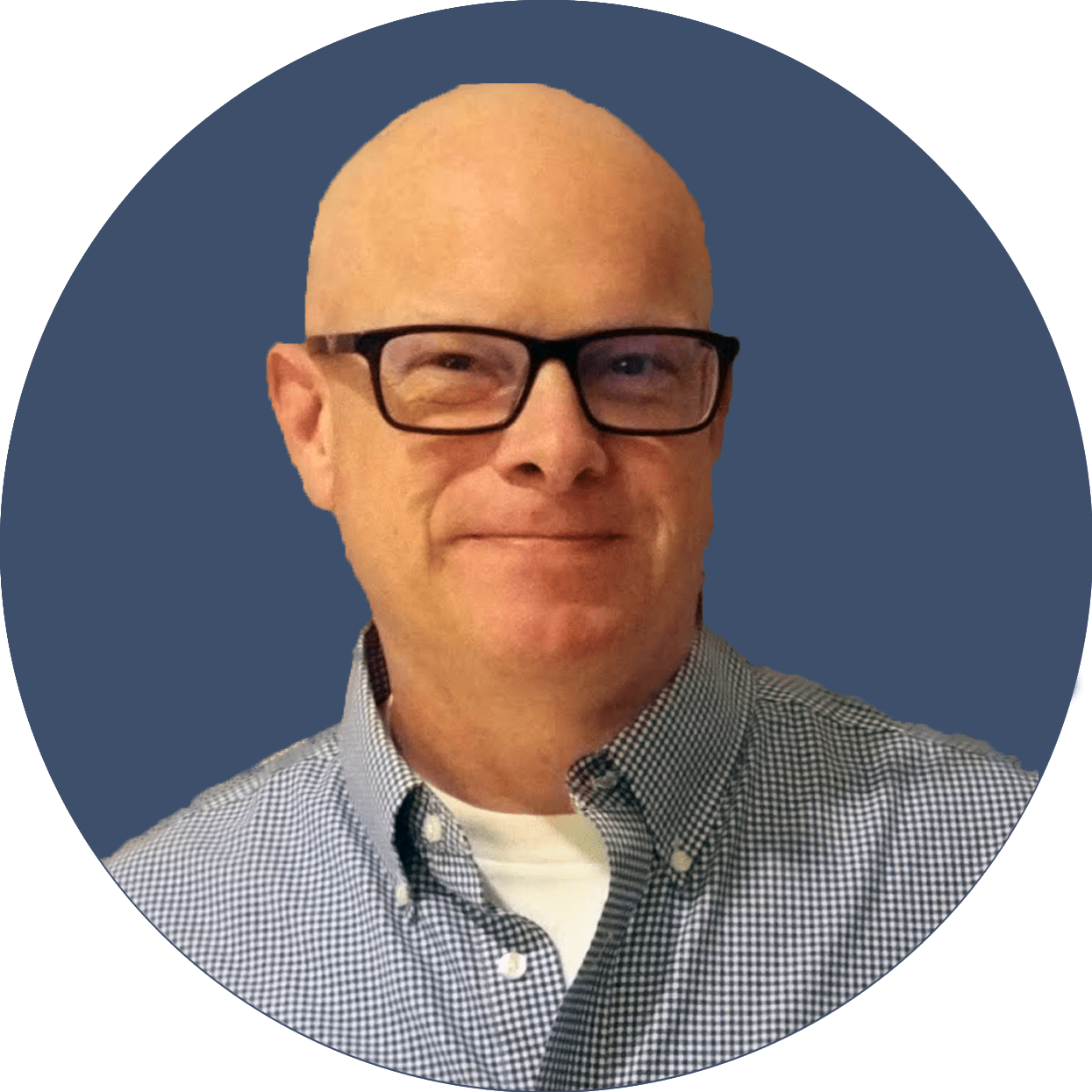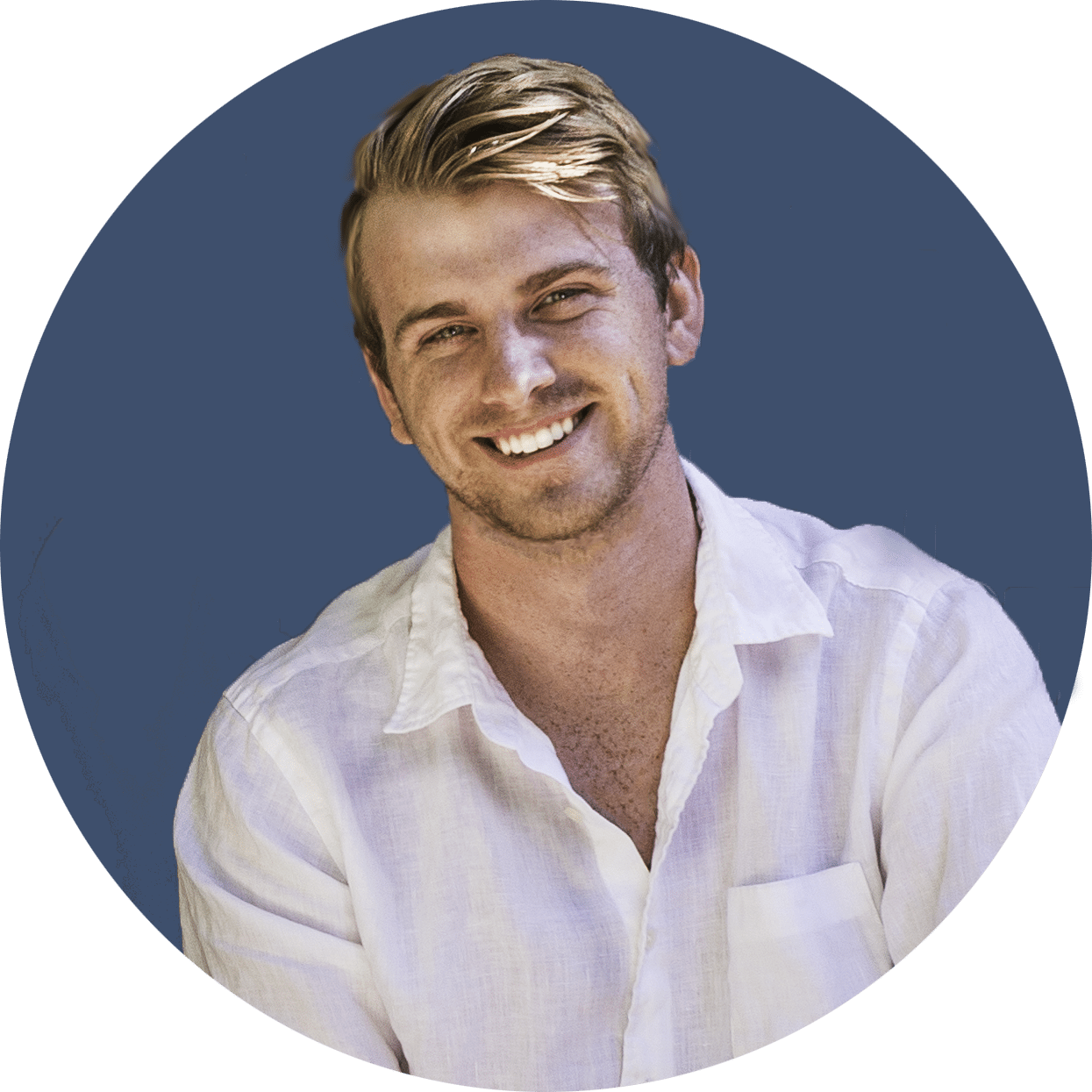 Where Is Bitcoin Likely Going From Here?
Price sits between value and momentum thresholds, with the value being in the low-mid $30,000s and momentum above $47,000.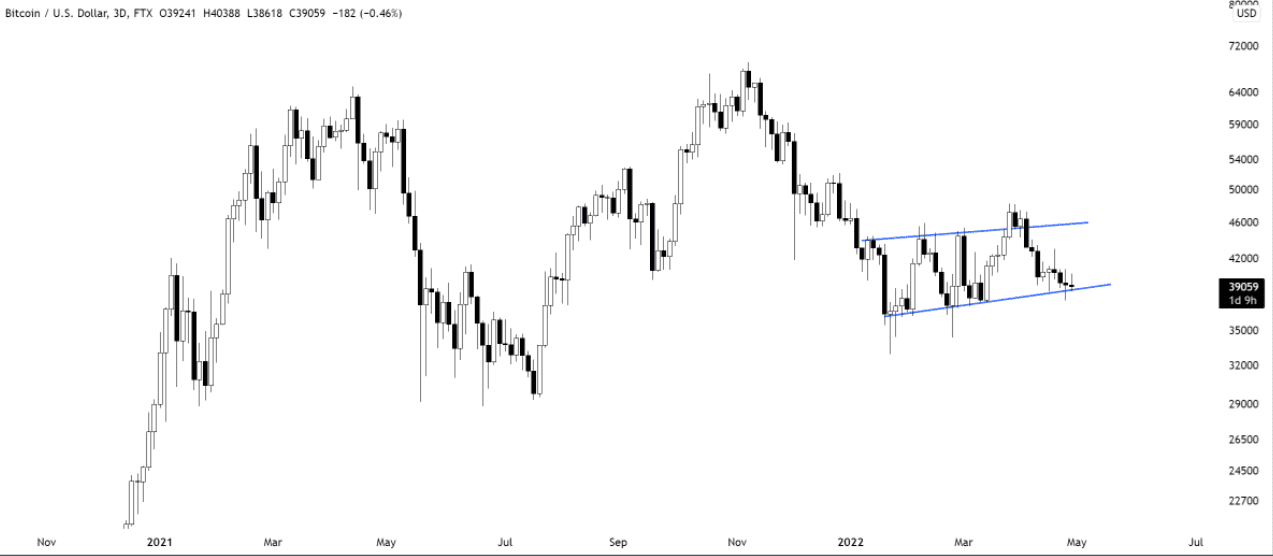 On-chain/Derivatives:
In blue the short-term holder cost basis, in orange, a ratio of realized price-liveliness; called HODLer implied price.
A bullish scenario based on this chart would be the push above the STH cost basis to regain momentum. A bearish case would be a cross of STH cost basis before HODLer implied, a sign of capitulation to come.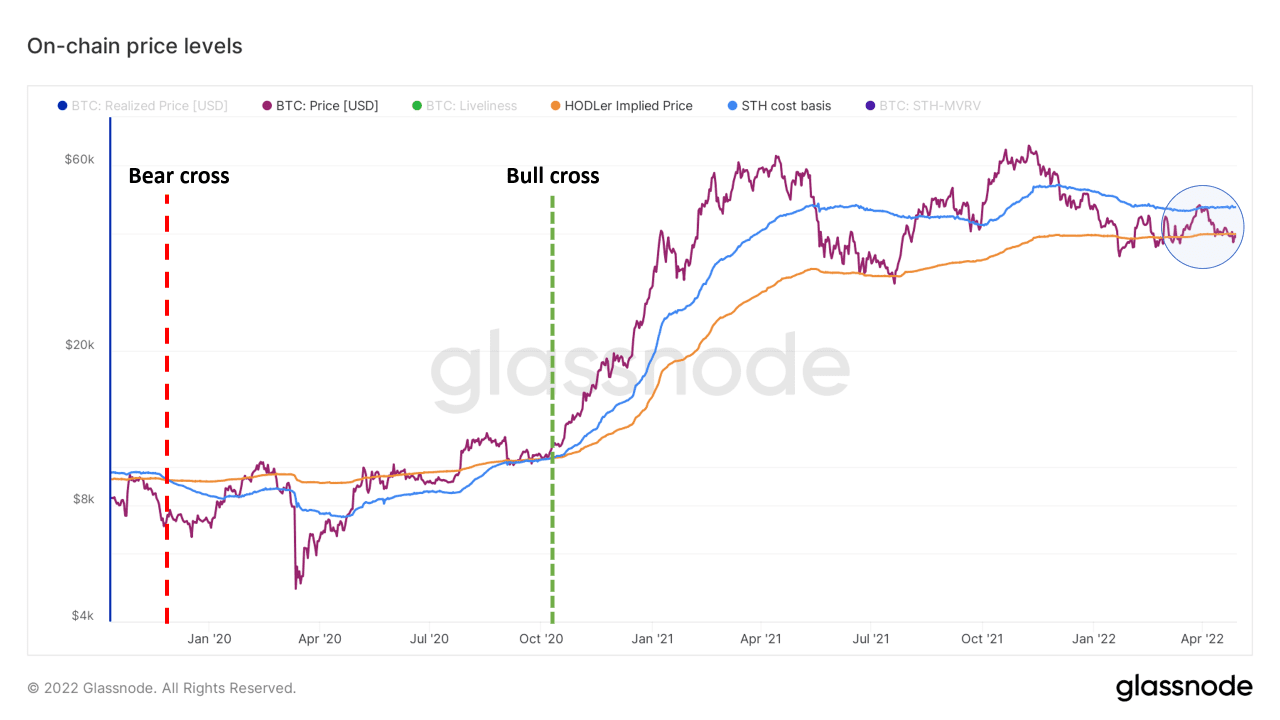 To illustrate how significant these price levels are, look at realized price distribution:
Visualizing the amount of BTC last moved at each denominated price level.13.8% of Bitcoin's money supply has last moved between $38,000 and $41,000.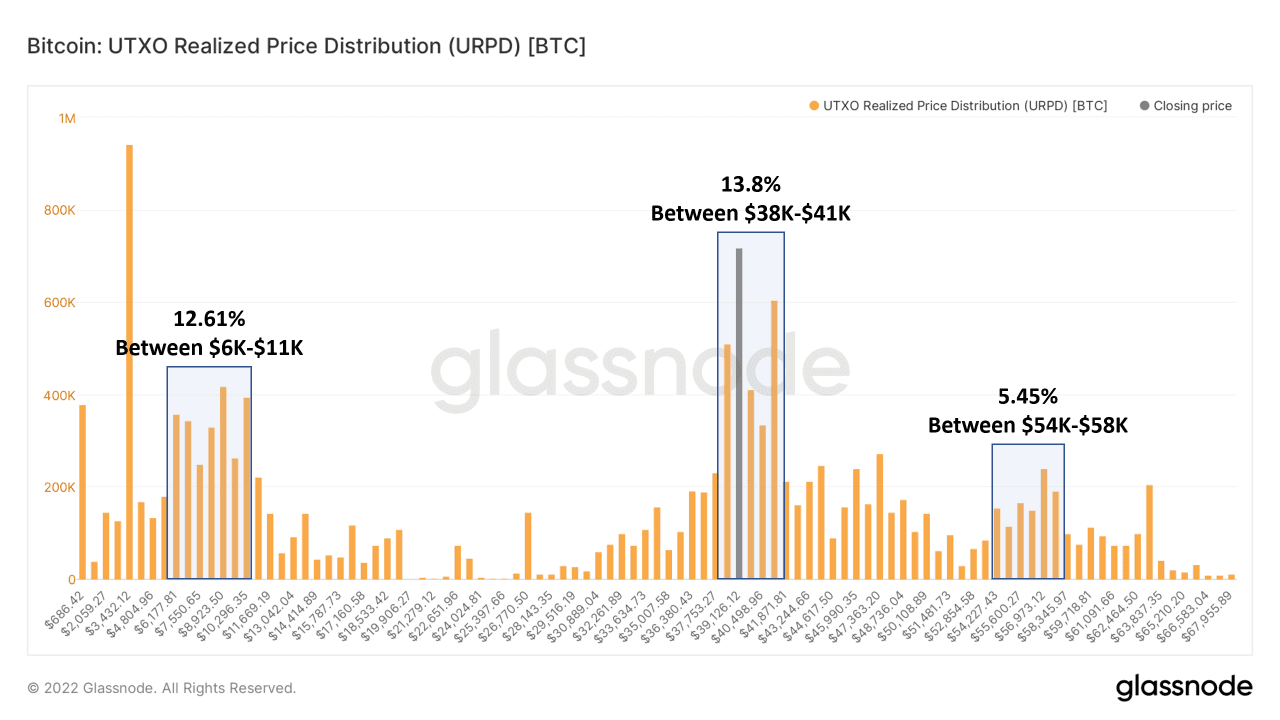 Funding rates remain muted/mixed, an indication of a lack of strong opinion from the perpetual market as well as increasing market efficiency.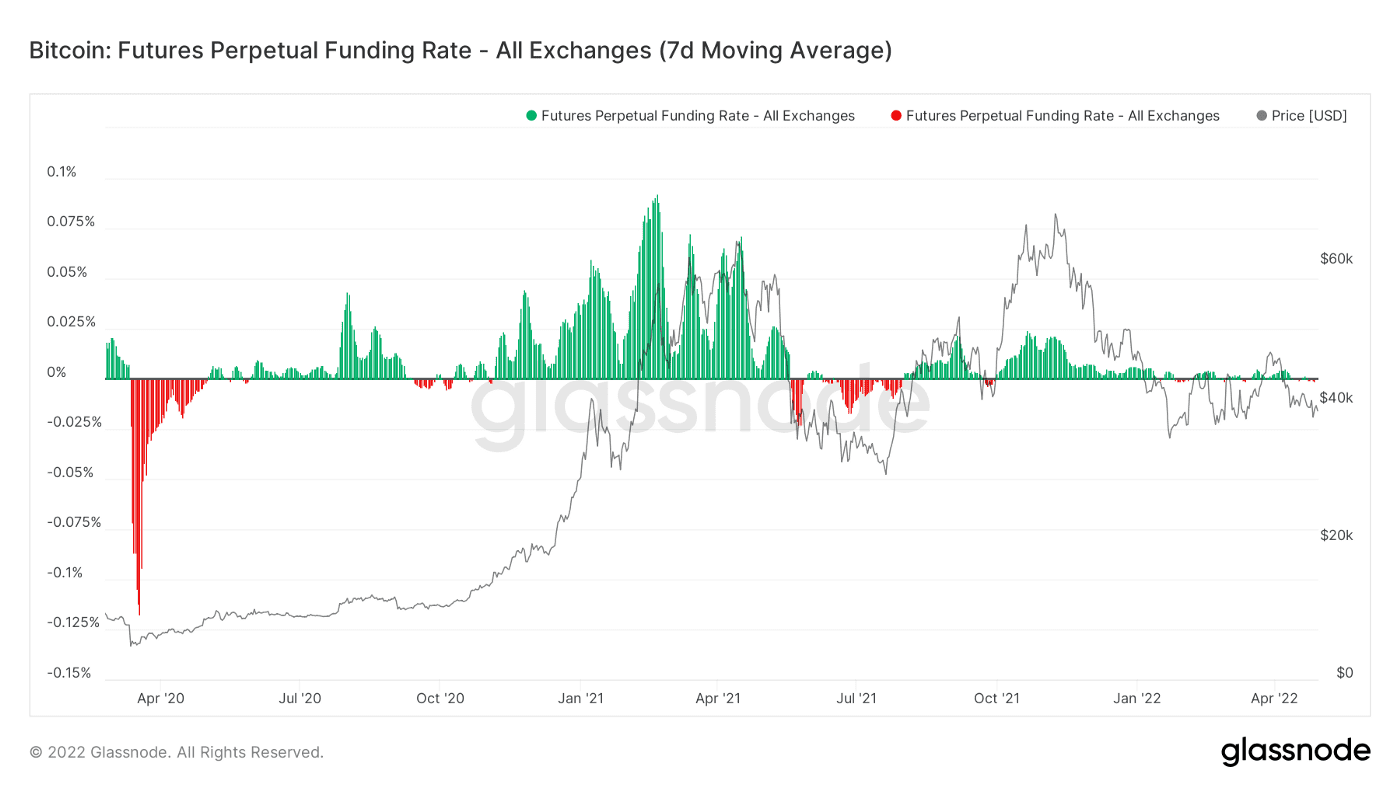 There has been a fairly strong signal of local recoveries aside from a slight premium in late November before an unprecedented dump of inventory by Asia in December. Asian trading hours have been trading Bitcoin at a premium for the first time since January.
Previous premium regimes: post covid crash, dip bought to $47K in April 2021, Massive dip-buying in summer 2021, dip bought to $40Kin September 2021, Dip bought in January.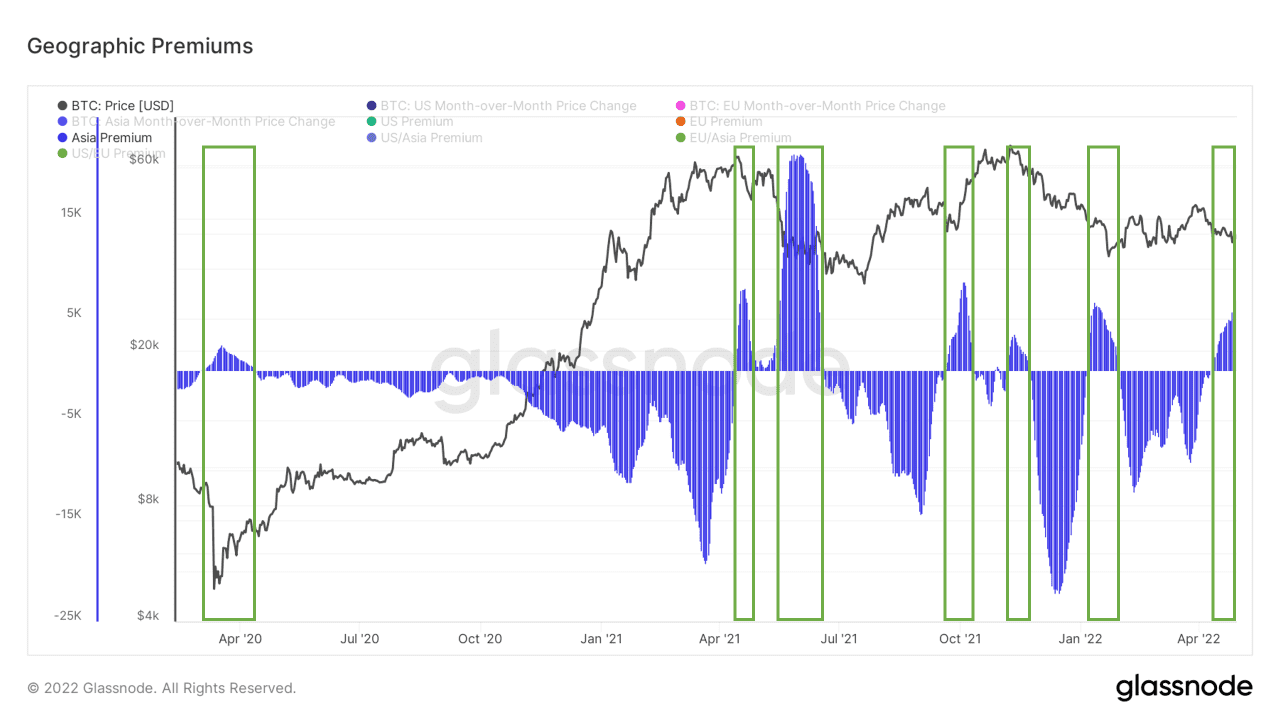 The amount of supply not moved in at least a year climbed, reaching new highs of 64.5%.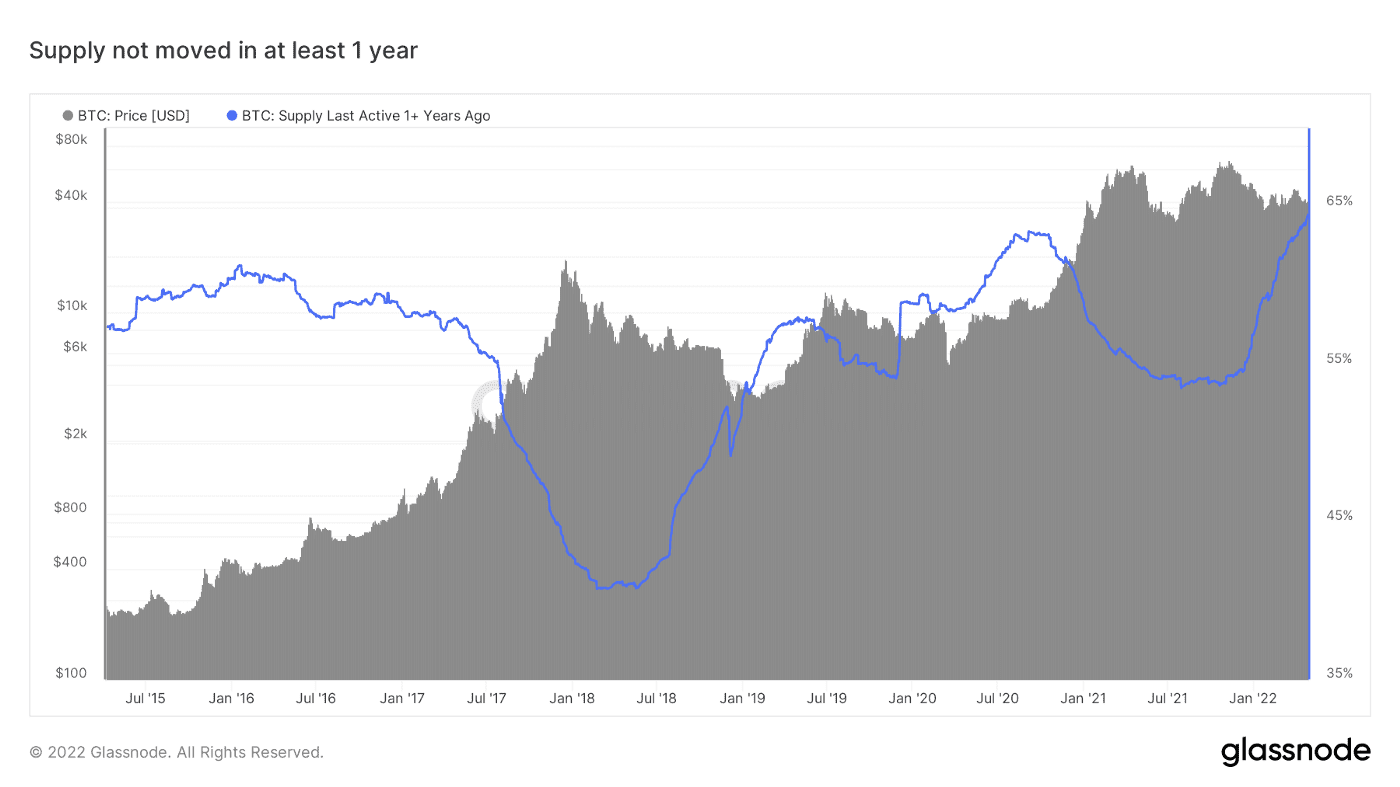 Entities with over 1,000 BTC adding to their holdings for the first time since January.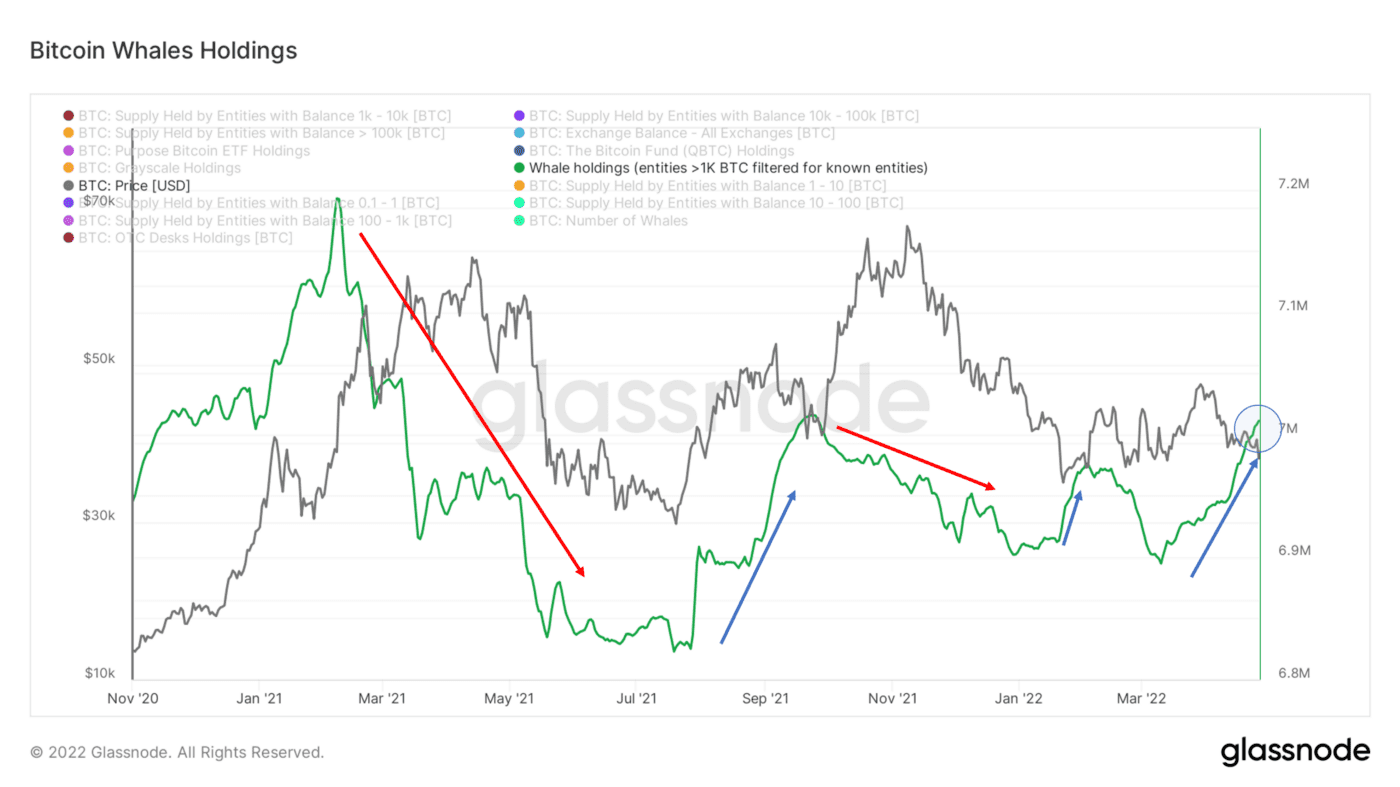 BTC to move up you either need: Tech to rebound, pulling up BTC through correlation or a decorrelation. The case for a decorrelation over the next 3–6 months can be made by looking at this data.
You have one group of correlation trading entities and one group of crypto natives holding their BTC/adding to their holdings.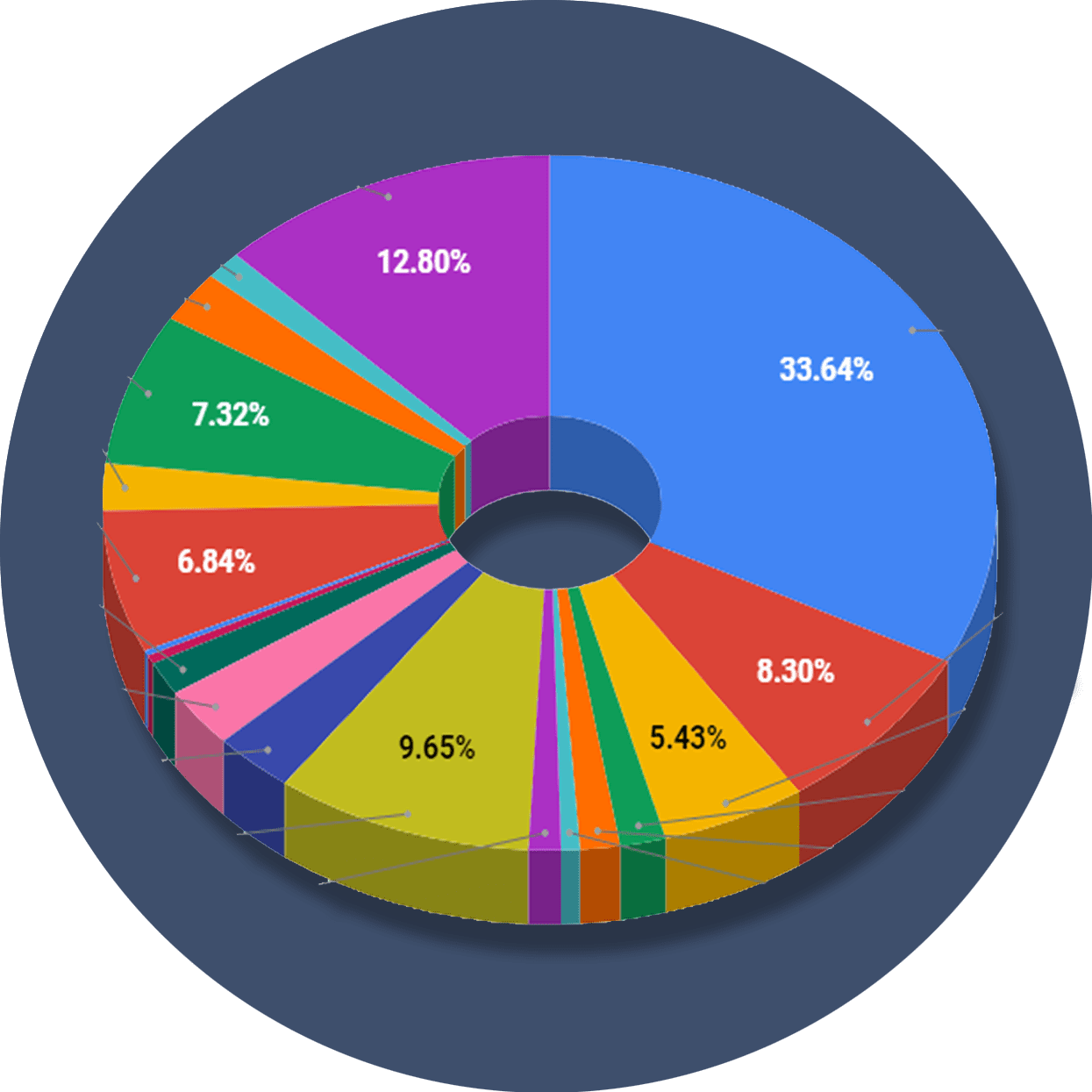 The ReadySetCrypto "Three Token Pillars" Community Portfolio (V3)
What is the goal of this portfolio?
The "Three Token Pillars" portfolio is democratically proportioned between the Three Pillars of the Token Economy & Interchain:
CryptoCurreny – Security Tokens (STO) – Decentralized Finance (DeFi)
With this portfolio, we will identify and take advantage of the opportunities within the Three
Pillars of ReadySetCrypto. We aim to Capitalise on the collective knowledge and experience of the RSC
community & build model portfolios containing the premier companies and projects
in the industry and manage risk allocation suitable for as many people as
possible.
The Second Phase of the RSC Community Portfolio V3 was to give us a general idea of the weightings people desire in each of the three pillars and also member's risk tolerance. The Third Phase of the RSC Community Portfolio V3 has us closing in on a finalized portfolio allocation before we consolidated onto the highest quality projects.
Our Current Allocation As Of Phase Three:

Move Your Mouse Over Charts Below For More Information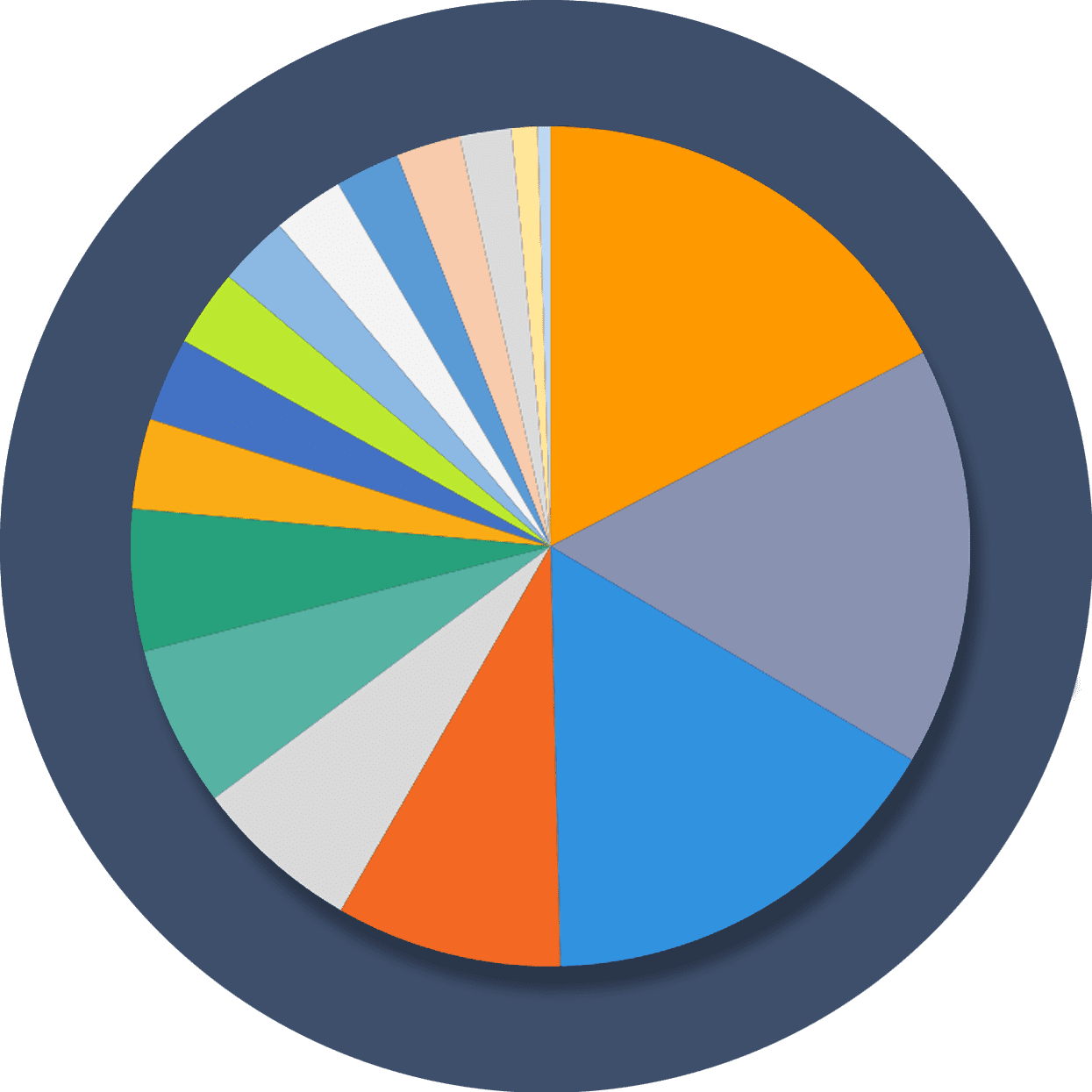 The ReadySetCrypto "Top Ten Crypto" Community Portfolio (V4)
What is the goal of this portfolio?
Current Top 10 Rankings: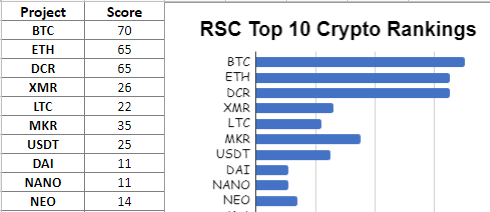 Move Your Mouse Over Charts Below For More Information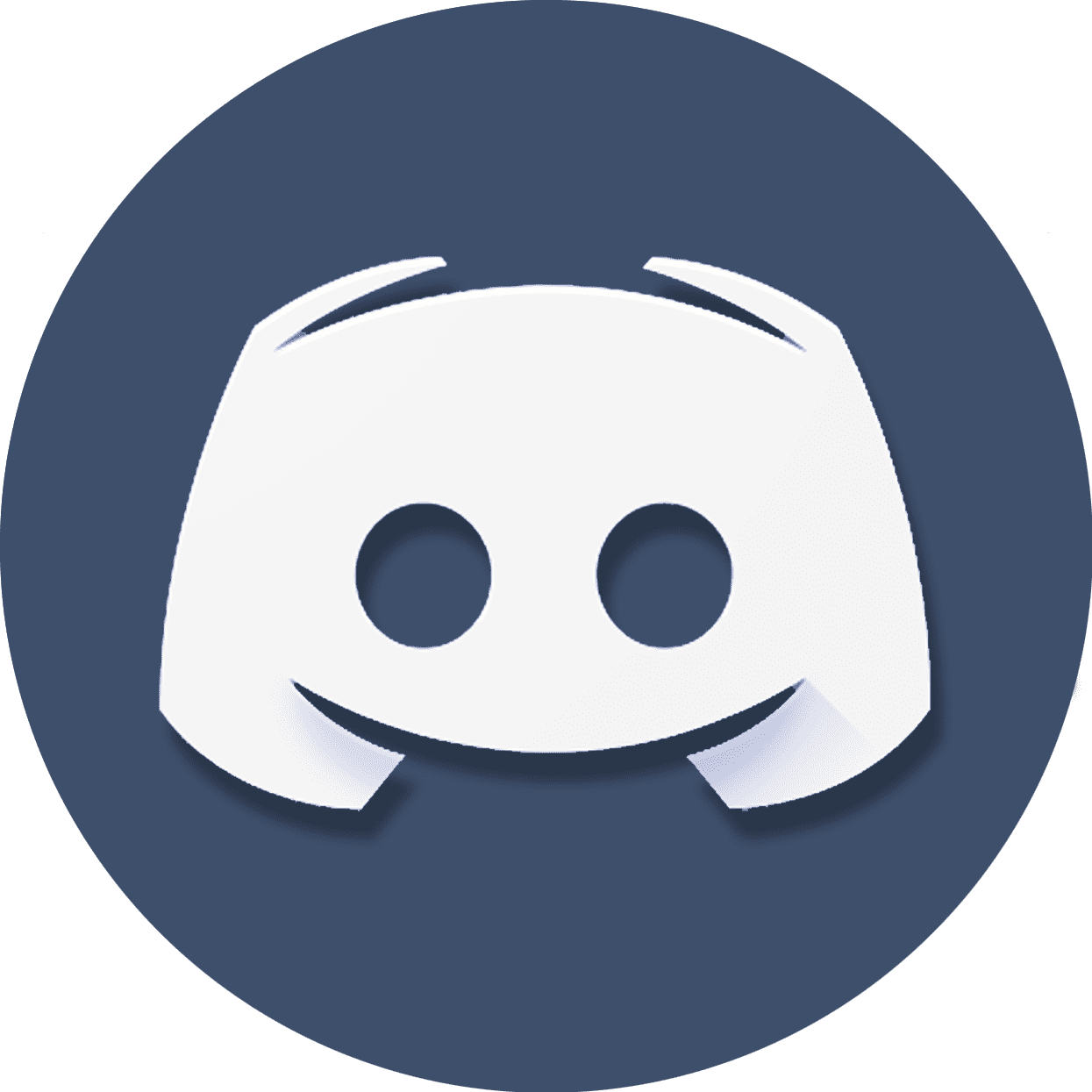 Our Discord
Join Our Crypto Trader & Investor Chatrooms by clicking here!
Please DM us with your email address if you are a full OMNIA member and want to be given full Discord privileges.