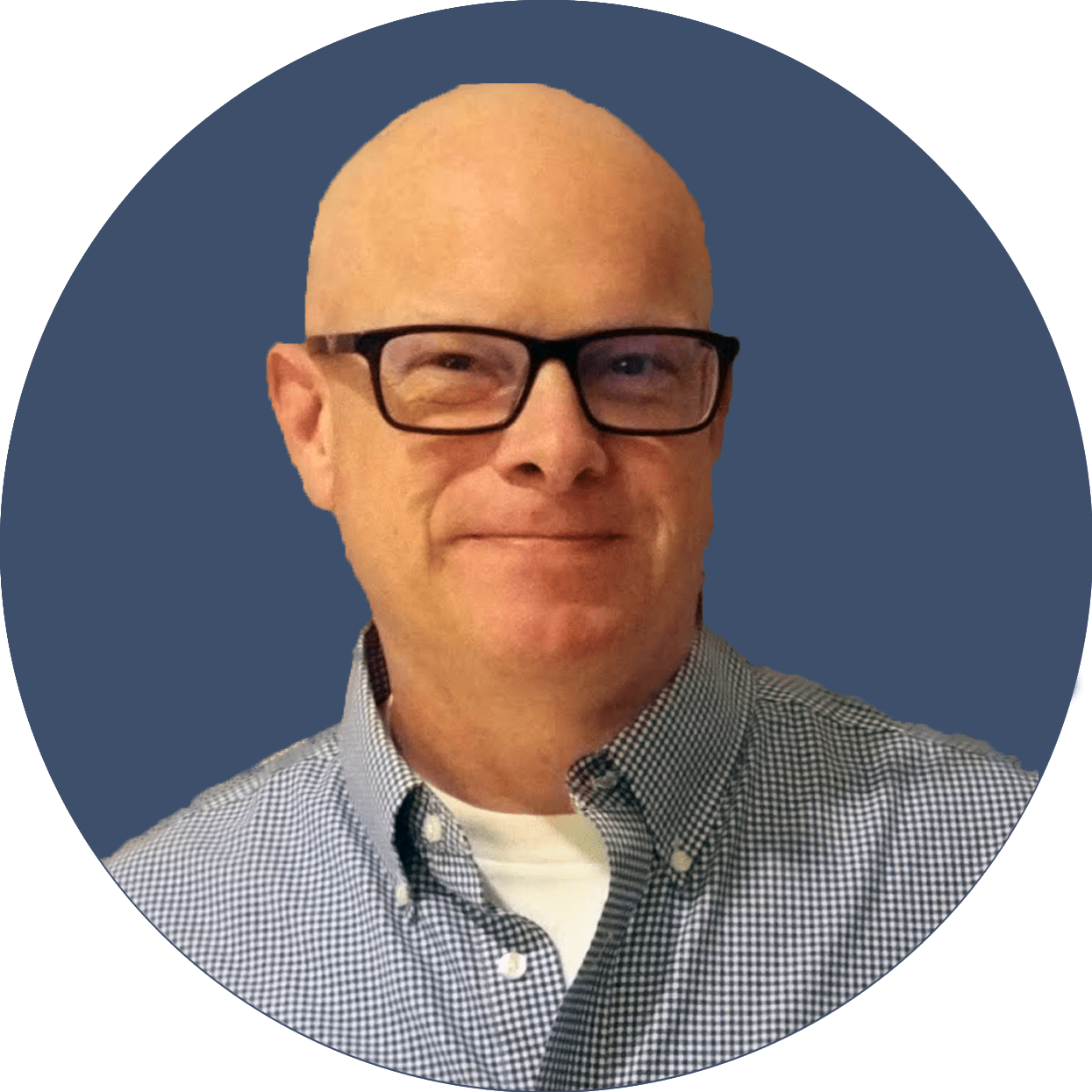 The 11/20 ReadySetLive session with Doc and Mav is listed below.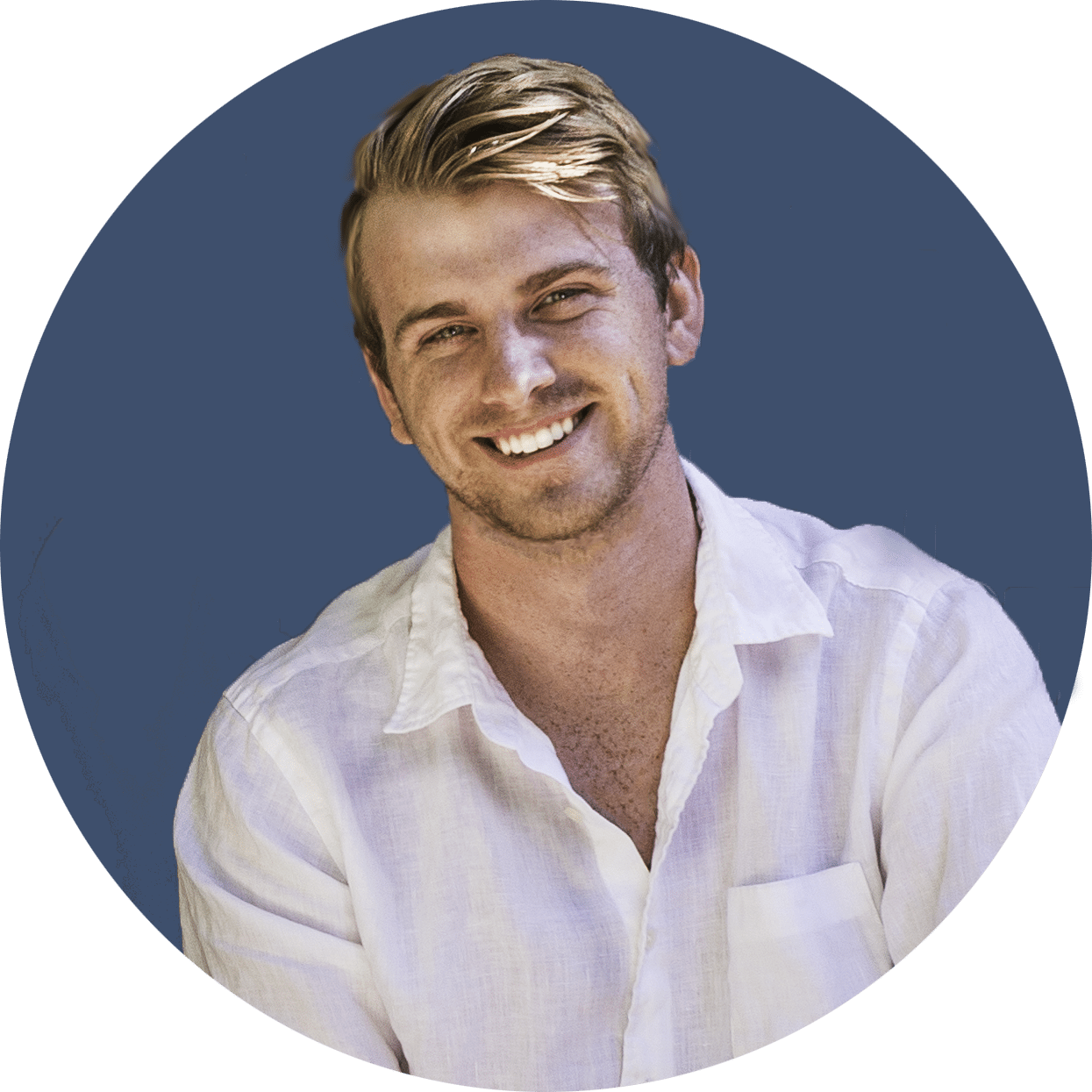 The Future Of Progress
Since the Enlightenment unfolded in the late 18th century, life expectancy across the world has risen from 30 to 71, and in the more fortunate countries to 81. When the Enlightenment began, a third of the children born in the richest parts of the world died before their fifth birthday; today, that fate befalls 6 percent of the children in the poorest parts. Their mothers, too, were freed from tragedy: one percent in the richest countries did not live to see their newborns, a rate triple that of the poorest countries today, which continues to fall. In those poor countries, lethal infectious diseases are in steady decline, some of them afflicting just a few dozen people a year, soon to follow smallpox into extinction.
The poor may not always be with us. The world is about a hundred times wealthier today than it was two centuries ago, and the prosperity is becoming more evenly distributed across the world's countries and people. The proportion of humanity living in extreme poverty has fallen from almost 90 percent to less than 10 percent, and within the lifetimes of most of the readers of this book it could approach zero. Catastrophic famine, never far away in most of human history, has vanished from most of the world, and undernourishment and stunting are in steady decline. A century ago, richer countries devoted one percent of their wealth to supporting children, the poor, and the aged; today they spend almost a quarter of it. Most of their poor today are fed, clothed, and sheltered, and have luxuries like smartphones and air-conditioning that used to be unavailable to anyone, rich or poor. Poverty among racial minorities has fallen, and poverty among the elderly has plunged.
The world is giving peace a chance. War between countries is obsolescent, and war within countries is absent from five-sixths of the world's surface. The proportion of people killed annually in wars is less than a quarter of what it was in the 1980s, a seventh of what it was in the early 1970s, an eighteenth of what it was in the early 1950s, and a half a percent of what it was during World War II. Genocides, once common, have become rare. In most times and places, homicides kill far more people than wars, and homicide rates have been falling as well. Americans are half as likely to be murdered as they were two dozen years ago. In the world as a whole, people are seven-tenths as likely to be murdered as they were eighteen years ago.
Life has been getting safer in every way. Over the course of the 20th century, Americans became 96 percent less likely to be killed in a car accident, 88 percent less likely to be mowed down on the sidewalk, 99 percent less likely to die in a plane crash, 59 percent less likely to fall to their deaths, 92 percent less likely to die by fire, 90 percent less likely to drown, 92 percent less likely to be asphyxiated, and 95 percent less likely to be killed on the job. Life in other rich countries is even safer, and life in poorer countries will get safer as they get richer.
People are getting not just healthier, richer, and safer but freer. Two centuries ago a handful of countries, embracing one percent of the world's people, were democratic; today, two-thirds of the world's countries, embracing two-thirds of its people, are. Not long ago half the world's countries had laws that discriminated against racial minorities; today more countries have policies that favor their minorities than policies that discriminate against them. At the turn of the 20th century, women could vote in just one country; today they can vote in every country where men can vote save one. Laws that criminalize homosexuality continue to be stricken down, and attitudes toward minorities, women, and gay people are becoming steadily more tolerant, particularly among the young, a portent of the world's future. Hate crimes, violence against women, and the victimization of children are all in long-term decline, as is the exploitation of children for their labor.
As people are getting healthier, richer, safer, and freer, they are also becoming more literate, knowledgeable, and smarter. Early in the 19th century, 12 percent of the world could read and write; today 83 percent can. Literacy and the education it enables will soon be universal, for girls as well as boys. The schooling, together with health and wealth, are literally making us smarter—by thirty IQ points, or two standard deviations above our ancestors.
People are putting their longer, healthier, safer, freer, richer, and wiser lives to good use. Americans work 22 fewer hours a week than they used to, have three weeks of paid vacation, lose 43 fewer hours to housework, and spend just a third of their paycheck on necessities rather than five-eighths. They are using their leisure and disposable income to travel, spend time with their children, connect with loved ones, and sample the world's cuisine, knowledge, and culture. As a result of these gifts, people worldwide have become happier. Even Americans, who take their good fortune for granted, are "pretty happy" or happier, and the younger generations are becoming less unhappy, lonely, depressed, drug-addicted, and suicidal.
As societies have become healthier, wealthier, freer, happier, and better educated, they have set their sights on the most pressing global challenges. They have emitted fewer pollutants, cleared fewer forests, spilled less oil, set aside more preserves, extinguished fewer species, saved the ozone layer, and peaked in their consumption of oil, farmland, timber, paper, cars, coal, and perhaps even carbon. For all their differences, the world's nations came to a historic agreement on climate change, as they did in previous years on nuclear testing, proliferation, security, and disarmament. Nuclear weapons, since the extraordinary circumstances of the closing days of World War II, have not been used in the seventy-two years they have existed. Nuclear terrorism, in defiance of forty years of expert predictions, has never happened. The world's nuclear stockpiles have been reduced by 85 percent, with more reductions to come, and testing has ceased (except by the tiny rogue regime in Pyongyang) and proliferation has frozen. The world's two most pressing problems, then, though not yet solved, are solvable: practicable long-term agendas have been laid out for eliminating nuclear weapons and for mitigating climate change.
For all the bleeding headlines, for all the crises, collapses, scandals, plagues, epidemics, and existential threats, these are accomplishments to savor. The Enlightenment is working: for two and a half centuries, people have used knowledge to enhance human flourishing. Scientists have exposed the workings of matter, life, and mind. Inventors have harnessed the laws of nature to defy entropy, and entrepreneurs have made their innovations affordable. Lawmakers have made people better off by discouraging acts that are individually beneficial but collectively harmful. Diplomats have done the same with nations. Scholars have perpetuated the treasury of knowledge and augmented the power of reason. Artists have expanded the circle of sympathy. Activists have pressured the powerful to overturn repressive measures, and their fellow citizens to change repressive norms. All these efforts have been channeled into institutions that have allowed us to circumvent the flaws of human nature and empower our better angels.
At the same time . . .
Seven hundred million people in the world today live in extreme poverty. In the regions where they are concentrated, life expectancy is less than 60, and almost a quarter of the people are undernourished. Almost a million children die of pneumonia every year, half a million from diarrhea or malaria, and hundreds of thousands from measles and AIDS. A dozen wars are raging in the world, including one in which more than 250,000 people have died, and in 2015 at least ten thousand people were slaughtered in genocides. More than two billion people, almost a third of humanity, are oppressed in autocratic states. Almost a fifth of the world's people lack a basic education; almost a sixth are illiterate. Every year five million people are killed in accidents, and more than 400,000 are murdered. Almost 300 million people in the world are clinically depressed, of whom almost 800,000 will die by suicide this year.
The rich countries of the developed world are by no means immune. The lower middle classes have seen their incomes rise by less than 10 percent in two decades. A fifth of the American population still believes that women should return to traditional roles, and a tenth is opposed to interracial dating. The country suffers from more than three thousand hate crimes a year, and more than fifteen thousand homicides. Americans lose two hours a day to housework, and about a quarter of them feel they are always rushed. More than two-thirds of Americans deny that they are very happy, around the same proportion as seventy years ago, and both women and the largest demographic age group have become unhappier over time. Every year around 40,000 Americans become so desperately unhappy that they take their own lives.
And of course, the problems that span the entire planet are formidable. Before the century is out, it will have to accommodate another two billion people. A hundred million hectares of tropical forest were cut down in the previous decade. Marine fishes have declined by almost 40 percent, and thousands of species are threatened with extinction. Carbon monoxide, sulfur dioxide, oxides of nitrogen, and particulate matter continue to be spewed into the atmosphere, together with 38 billion tons of CO 2 every year, which, if left unchecked, threaten to raise global temperatures by two to four degrees Celsius. And the world has more than 10,000 nuclear weapons distributed among nine countries.
The facts in the last three paragraphs, of course, are the same as the ones in the first eight; I've simply read the numbers from the bad rather than the good end of the scales or subtracted the hopeful percentages from 100. My point in presenting the state of the world in these two ways is not to show that I can focus on the space in the glass as well as on the beverage. It's to reiterate that progress is not utopia, and that there is room—indeed, an imperative—for us to strive to continue that progress. If we can sustain the trends in the first eight paragraphs by deploying knowledge to enhance flourishing, the numbers in the last three paragraphs should shrink. Whether they will ever get to zero is a problem we can worry about when we get closer. Even if some do, we will surely discover more harms to rectify and new ways to enrich human experience. The Enlightenment is an ongoing process of discovery and betterment. How reasonable is the hope for continuing progress?  
The challenge in making the case for modernity is that when one's nose is inches from the news, optimism can seem naïve, or in the pundits' favorite new cliché about elites, "out of touch." Yet in a world outside of hero myths, the only kind of progress we can have is a kind that is easy to miss while we are living through it. As the philosopher Isaiah Berlin pointed out, the ideal of a perfectly just, equal, free, healthy, and harmonious society, which liberal democracies never measure up to, is a dangerous fantasy.
People are not clones in a monoculture, so what satisfies one will frustrate another, and the only way they can end up equal is if they are treated unequally. Moreover, among the perquisites of freedom is the freedom of people to screw up their own lives. Liberal democracies can make progress, but only against a constant backdrop of messy compromise and constant reform: The children have obtained what their parents and grandparents longed for—greater freedom, greater material welfare, a juster society; but the old ills are forgotten, and the children face new problems, brought about by the very solutions of the old ones, and these, even if they can in turn be solved, generate new situations, and with them new requirements—and so on, forever—and unpredictably.  
Such is the nature of progress.
Pulling us forward are ingenuity, sympathy, and benign institutions.
Pushing us back are the darker sides of human nature and the Second Law of Thermodynamics.
Kevin Kelly explains how this dialectic can nonetheless result in forward motion: Ever since the Enlightenment and the invention of science, we've managed to create a tiny bit more than we've destroyed each year. But that few percent positive difference is compounded over decades into what we might call civilization. . . . [Progress] is a self-cloaking action seen only in retrospect. Which is why I tell people that my great optimism of the future is rooted in history. We don't have a catchy name for a constructive agenda that reconciles long-term gains with short-term setbacks, historical currents with human agency. "Optimism" is not quite right, because a belief that things will always get better is no more rational than the belief that things will always get worse. Kelly offers "protopia," the pro – from progress and process . Others have suggested "pessimistic hopefulness," "opti-realism," and "radical incrementalism."
My favorite comes from Hans Rosling, who, when asked whether he was an optimist, replied, "I am not an optimist. I'm a very serious possibilist."
Press the "Connect" Button Below to Join Our Discord Community!
Please DM us with your email address if you are a full OMNIA member and want to be given full Discord privileges.
An Update Regarding Our Portfolio
RSC Subscribers,
We are pleased to share with you our Community Portfolio V3!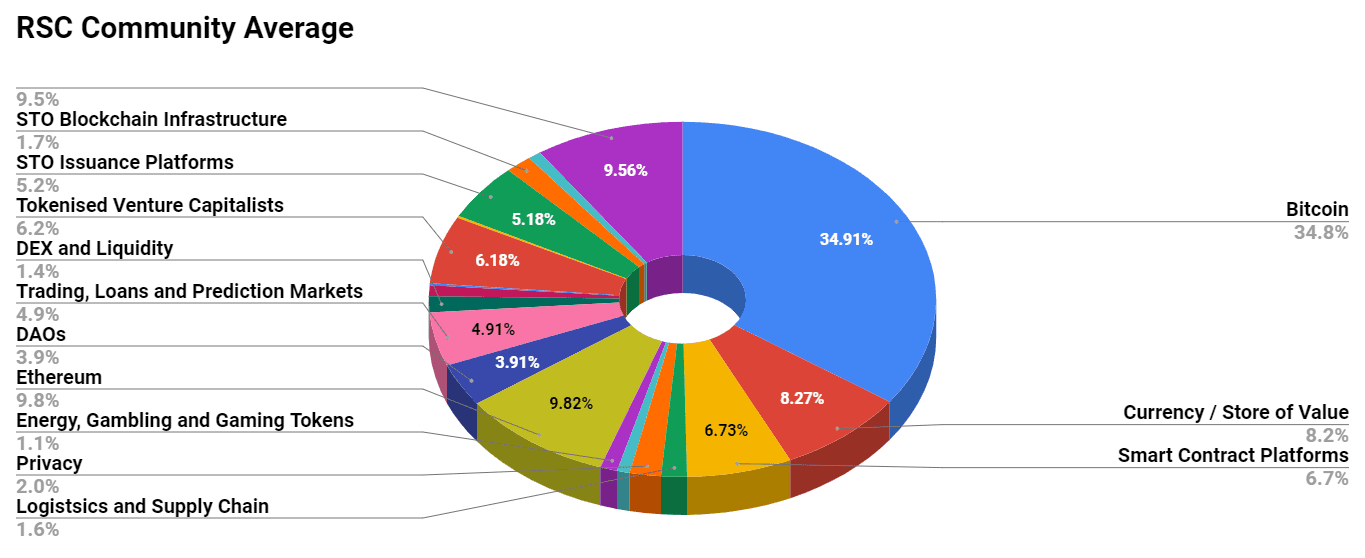 Add your own voice to our portfolio by clicking here.
We intend on this portfolio being balanced between the Three Pillars of the Token Economy & Interchain:
Crypto, STOs, and DeFi projects
We will also make a concerted effort to draw from community involvement and make this portfolio community driven.
Here's our past portfolios for reference: 
RSC Managed Portfolio (V2)
 [visualizer id="84848″] 
RSC Unmanaged Altcoin Portfolio (V2)
 [visualizer id="78512″] 
RSC Managed Portfolio (V1)