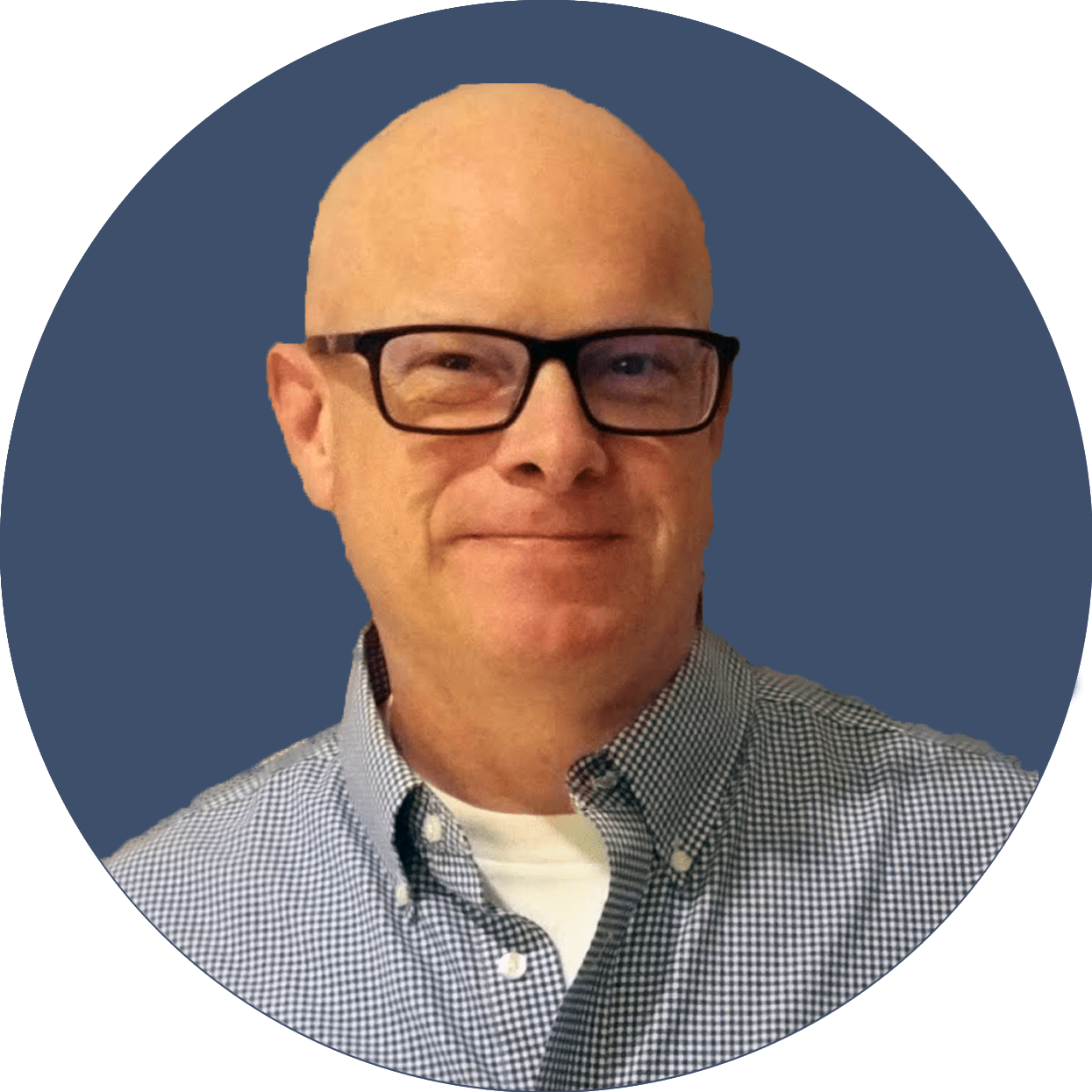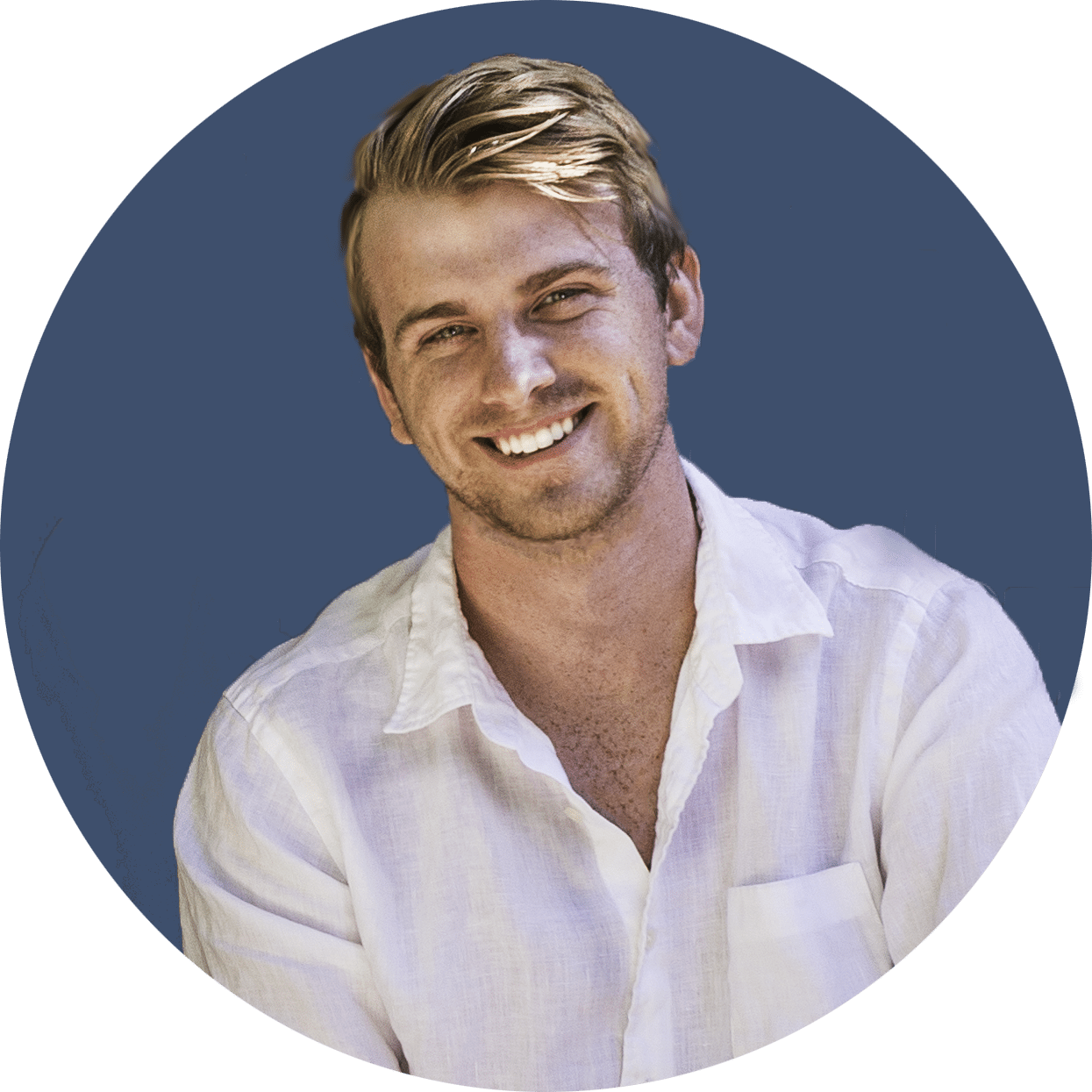 5 Promising Metaverse Projects Worth Checking Out
Since Facebook rebranded itself as 'Meta' in October and announced its foray into the Metaverse, the hype around the technology has skyrocketed. Along with it, the interest in metaverse-related cryptos has also risen.
Investors have swiftly shifted their focus towards the cryptos developed for metaverse projects. The sudden attention shift has boosted the metaverse token prices dramatically. While the current spike might cool off once the hysteria around it wears off, the cryptocurrencies and their fundamentals are here to stay.
Although predicting which ones will survive this cutthroat competition is very difficult, we will look at some promising cryptos with a clear aim and path for future growth.
What exactly is the Metaverse?
The name Metaverse is inspired by the universe. It's a play on words that combines two terms, "meta" for "beyond" and "verse" from the word "universe.".
You can view it as a concept in which a virtual world has been merged with the real one to create a simulated experience on parallel internet. It can also be interpreted as a single 3D space where different virtual environments exist simultaneously, each built by individual users or groups of users.
People can use these spaces to create shared virtual experiences such as chatting, hanging out, watching movies, surfing the internet, playing games, going on virtual tours of museums & parks, riding virtual roller coasters, etc.
Unlike centralized servers that host websites or apps, metaverses use distributed blockchain technology to do the hosting on a collective of decentralized servers. To use the virtual experiences, people have to pay in the native tokens of the respective blockchain platform.
To date, some of these metaverse projects have delivered viable products, while others are still in their development phase with no specific roadmap or vision.
Based on the current state of various projects, let's look at the five most promising metaverse cryptocurrencies with the potential for rapid growth.
Before we go into detail, here are the top 10 Metaverse related cryptos sorted based on their current market cap as per Crypto.com:
Decentraland (MANA)
The first fully decentralized world, Decentraland is controlled via the DAO, which owns the most important smart contracts and assets of Decentraland. Via the DAO, you decide and vote on how the world works.
In February 2020, Decentraland opened itself to the general public. The project uses the Ethereum blockchain to power the decentralized virtual reality universe on it. On the platform, users can create, enjoy, and profit from the content and applications.
Decentraland is all over the news post a recent sale of virtual land on its platform for $2.4 million, to Tokens.com. The deal is the highest price ever paid for virtual real estate in Metaverse history.
While writing this article, Decentraland holds the top position in the market cap among the metaverse cryptocurrencies. According to CoinMarketCap, Decentraland's market capitalization is roughly $9,317 million, with the blockchain's native currency MANA's price hovering around $5.1.
You can spend MANA on virtual real estate in Decentraland, as well as other virtual goods and services.
Users have thus far built a wide range of experiences on their virtual plots, including active games, vast 3D landscapes, and various interactive experiences. They are also monetizing their LAND through leasing, advertising, and paid experiences.
With more people getting involved in Decentraland, its native coin price holds solid growth potential in the coming years.
Axie Infinity (AXS)
Axie is a new type of game, partially owned and operated by its players. Earn AXS tokens by playing and use them to decide the future of the game!
Axie Infinity is a blockchain-based gaming platform. Like the famous Pokémon game, Axie's players can collect, breed, raise battles, and trade token-based creatures known as Axies. Axie Infinity Shards (AXS) is the native token of the ecosystem used as governance tokens.
The platform currently claims to have 250K+ daily active players. These players can earn rewards by staking their AXS tokens, playing the game, and voting in critical governance elections.
Players can also win AXS by participating in various gaming activities within the Axie Infinity Universe or through user-generated content initiatives.
While writing this article, Axie Infinity holds the second position in the market cap among the metaverse tokens. According to CoinMarketCap, Axie Infinity's market capitalization is roughly $8,257 million, with AXS's price hovering around $135.5.
Axie is also working on its Land gameplay and has plans to release it in phases. The platform recently sold a digital plot for a massive $2.3 million in Ethereum.
People can buy these virtual lands where they might find AXS tokens to keep. According to their whitepaper, new resources will appear in the plots and be utilized to upgrade the real estate and the Axies. Landowners will get preference over other users for any items that may spawn on their property.
Once fully developed, Axie-Land can be a great addition to the platform and solidify its future revenue. Hence, the AXS crypto holds a lot of potential for rapid price rise in the future.
Theta (THETA)
The Theta blockchain is the only end-to-end infrastructure for decentralized video streaming and delivery that provides both technical and economic solutions…This is one of the most exciting new blockchain ventures I have heard about.
Theta is a decentralized video streaming and edge computing platform powered by users and an innovative new blockchain. Users share bandwidth and processing power on a peer-to-peer basis to form the decentralized network of the platform.
The Theta project's goal is to disrupt the current video streaming industry. It aspires to provide a better experience to the content producers and consumers in terms of infrastructure. It also wants to address the issues with existing centralized video streaming platforms such as high fees, low-quality content, and a lack of transparency.
While writing this article, Theta holds the third position in the market cap among the metaverse tokens. According to CoinMarketCap, Theta's market capitalization is roughly $6,579 million, with its native token THETA's price hovering around $6.5.
As of October 2021, Theta lab holds the patent for 'Methods and Systems for Data Caching and Delivery over a Decentralized Edge Network' along with multiple other patents for decentralized data streaming and delivery.
If you are ready to invest in blockchain-based entertainment technologies, Theta is your metaverse token.
The Sandbox (SAND)
The Sandbox is a decentralised, community-driven gaming ecosystem where creators can share and monetise voxel assets and gaming experiences on the Ethereum blockchain.
The Sandbox crew is creating a one-of-a-kind virtual environment where gamers can design, own, and monetize their gaming experiences. The primary utility token of this Ethereum based platform is SAND.
The project team's mission is to establish a platform where creators can build, play, share, and trade without centralized control, with secure copyright ownership and the potential to earn through cryptocurrency.
Sandbox, for its part, currently holds fourth place in terms of market share with a market capitalization of roughly $6,895 million, according to CoinMarketCap. SAND, the blockchain's governance token, hovers around $7.7 while writing this article.
Sandbox has already garnered interest from celebrities and big brands.
The legendary rapper Snoop Dogg has joined the virtual gaming world where he will recreate his mansion. He's planning to use the platform to host live concerts and engage with players soon.
Adidas has also posted recent tweets about their 'adiVerse,' which they are working on in collaboration with The Sandbox.
With the big names joining up and a highly anticipated play-to-earn metaverse event, SAND appears to be well poised to shine in the years ahead.
Enjin (ENJ)
We're building a product ecosystem that will help humanity create advanced virtual economies through the power of blockchain technology.

— enjin.io
Enjin is a smart-contract-based blockchain platform. It provides game developers, gaming communities, and content producers an ecosystem of interconnected, blockchain-based software products and environments for creating and maintaining virtual assets.
The Enjin Network, the company's flagship product, is a social gaming network through which users can build sites and clans, interact, and trade virtual goods.
While writing this article, Enjin holds the fifth position in the market cap among the metaverse tokens. According to CoinMarketCap, Enjin's market capitalization is roughly $3,179 million, with ENJ's price hovering around $3.7.
Founded in 2009, the Enjin Network has over 20 million users in more than 250,000 game communities worldwide. To date, Enjin has generated 1.16 billion virtual assets with 12.4 million ENJ locked in them, according to their company page.
Enjin has a great future as the gaming markets expand across more territory and individuals develop digital products and services using blockchain technology and NFTs. If you want to ride the NFT wave and invest in the future of gaming, Enjin is your metaverse token.
Take Away
Many metaverse projects and their native cryptocurrencies are out there, but not all of them are worth investing in.
The above five metaverse tokens are the ones that I believe have the best potential for long-term success based on my research and personal preference. I will always advise doing your homework to determine which metaverse project makes sense and invest accordingly.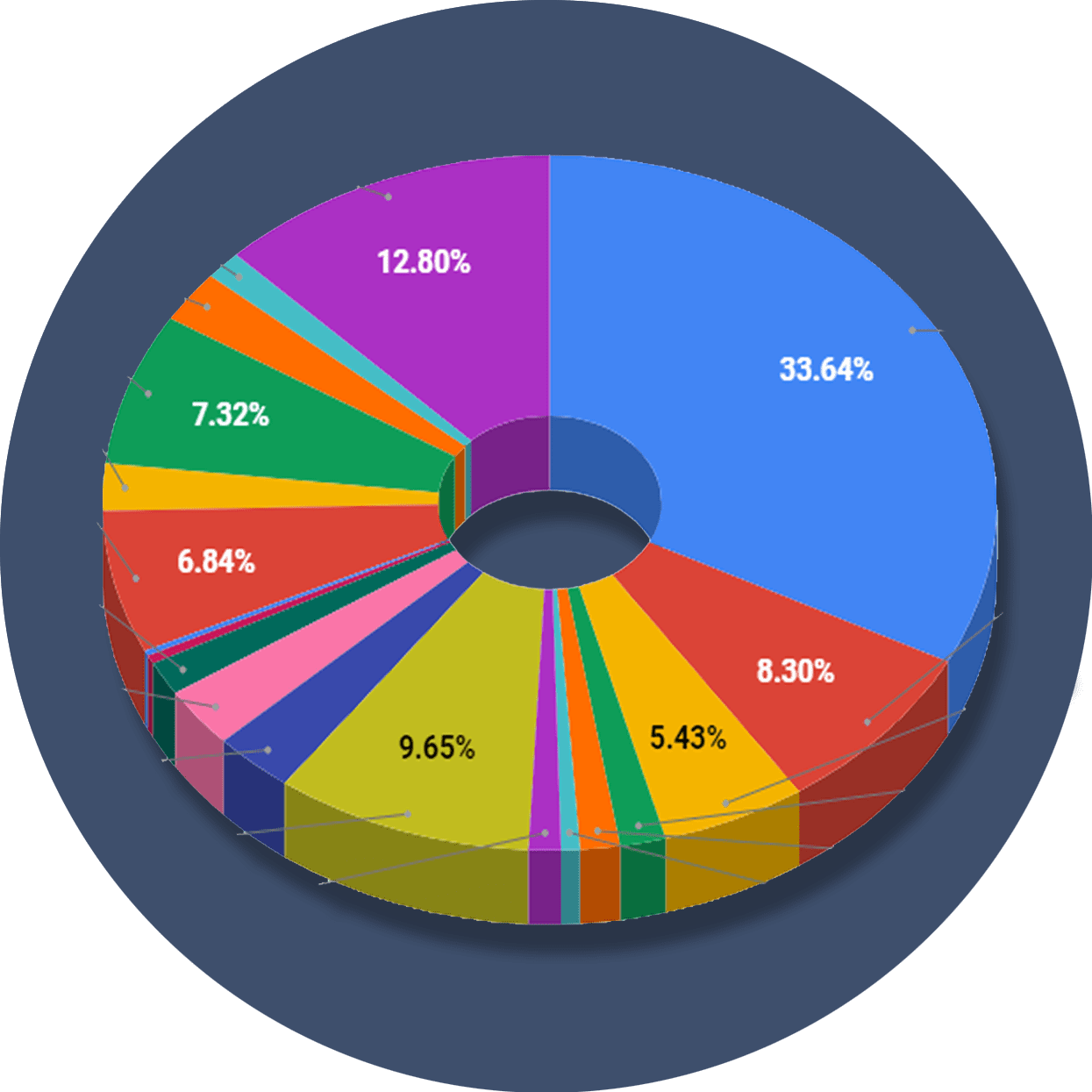 The ReadySetCrypto "Three Token Pillars" Community Portfolio (V3)
What is the goal of this portfolio?
The "Three Token Pillars" portfolio is democratically proportioned between the Three Pillars of the Token Economy & Interchain:
CryptoCurreny – Security Tokens (STO) – Decentralized Finance (DeFi)
With this portfolio, we will identify and take advantage of the opportunities within the Three
Pillars of ReadySetCrypto. We aim to Capitalise on the collective knowledge and experience of the RSC
community & build model portfolios containing the premier companies and projects
in the industry and manage risk allocation suitable for as many people as
possible.
The Second Phase of the RSC Community Portfolio V3 was to give us a general idea of the weightings people desire in each of the three pillars and also member's risk tolerance. The Third Phase of the RSC Community Portfolio V3 has us closing in on a finalized portfolio allocation before we consolidated onto the highest quality projects.
Our Current Allocation As Of Phase Three:

Move Your Mouse Over Charts Below For More Information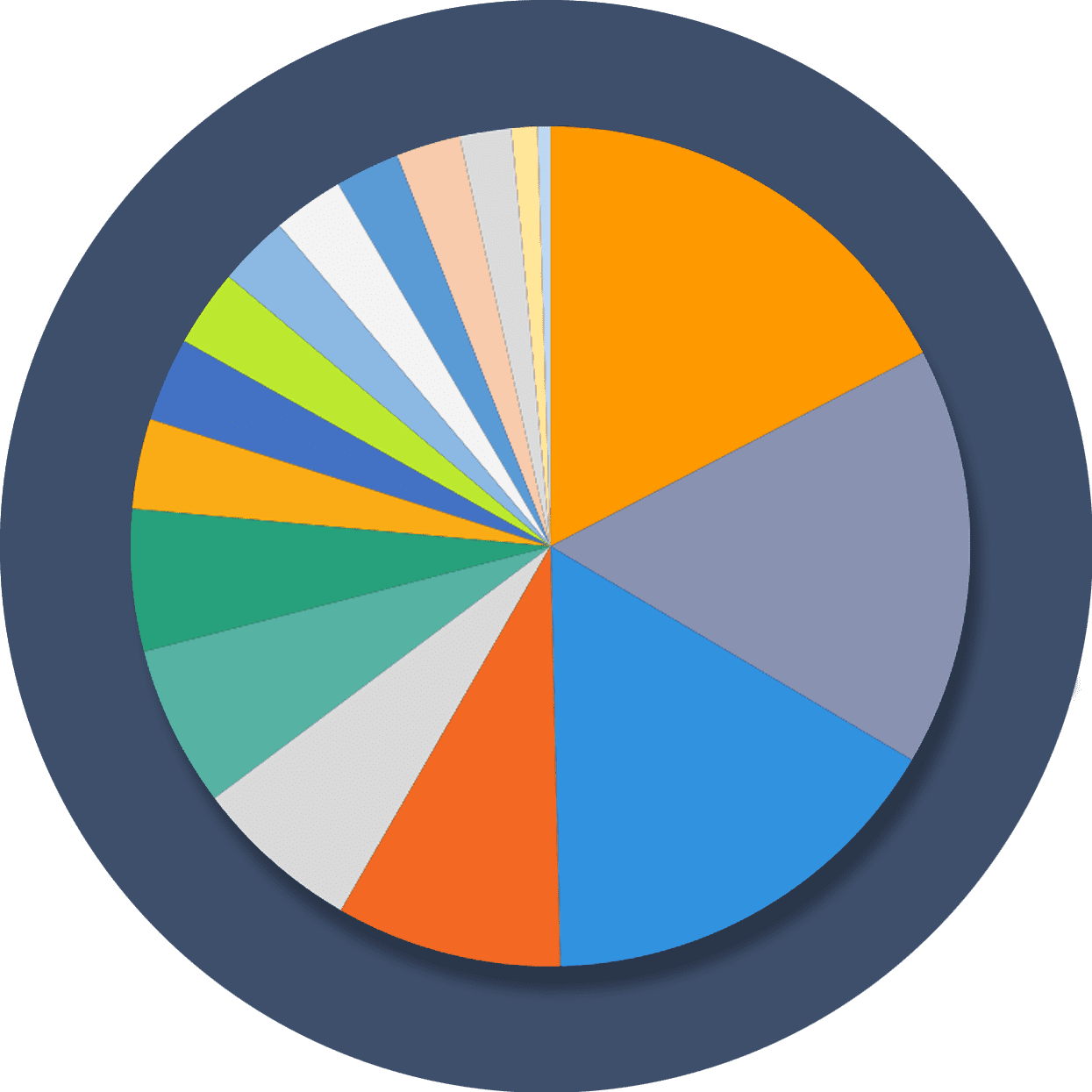 The ReadySetCrypto "Top Ten Crypto" Community Portfolio (V4)
What is the goal of this portfolio?
Current Top 10 Rankings: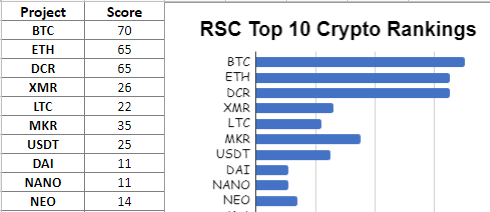 Move Your Mouse Over Charts Below For More Information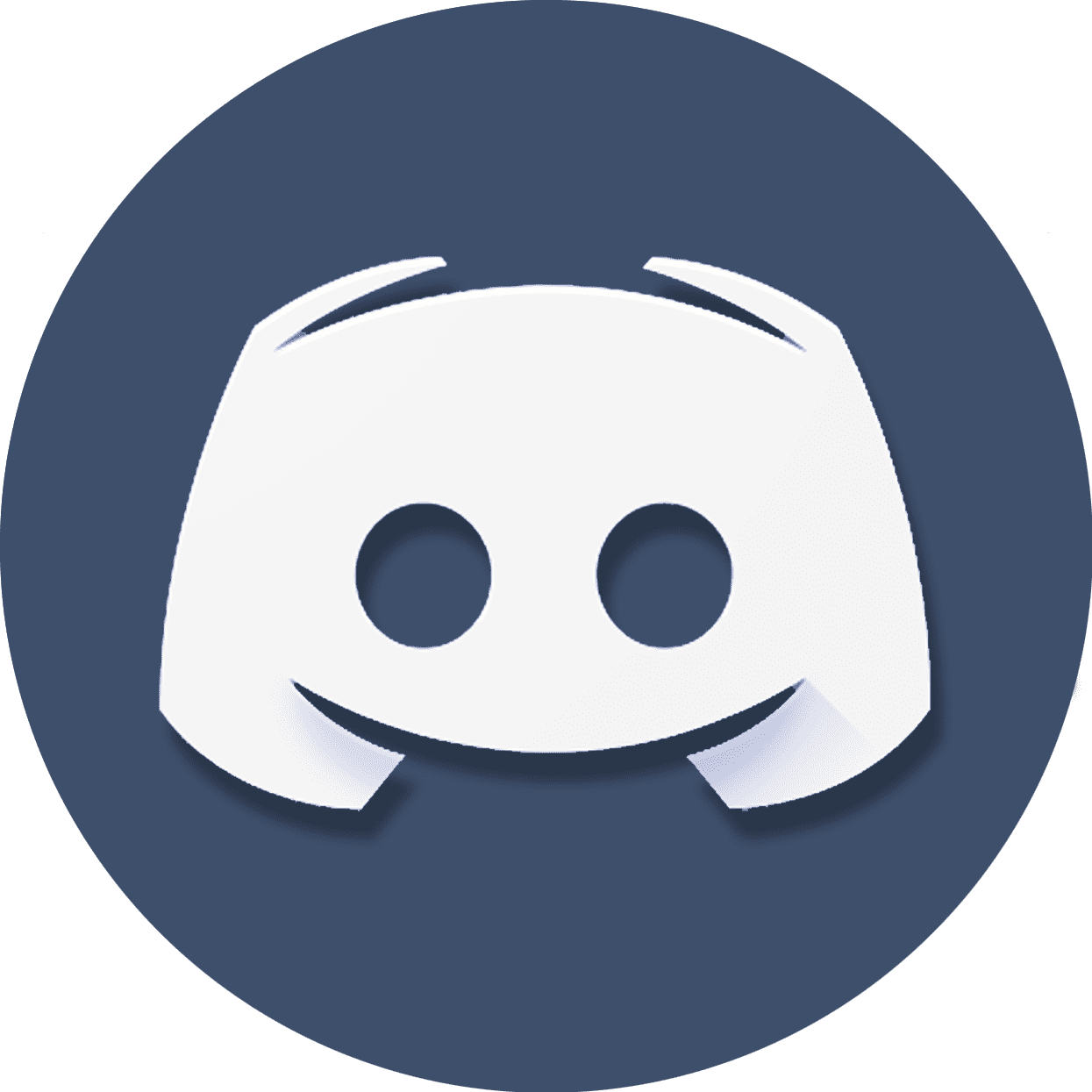 Our Discord
Join Our Crypto Trader & Investor Chatrooms by clicking here!
Please DM us with your email address if you are a full OMNIA member and want to be given full Discord privileges.