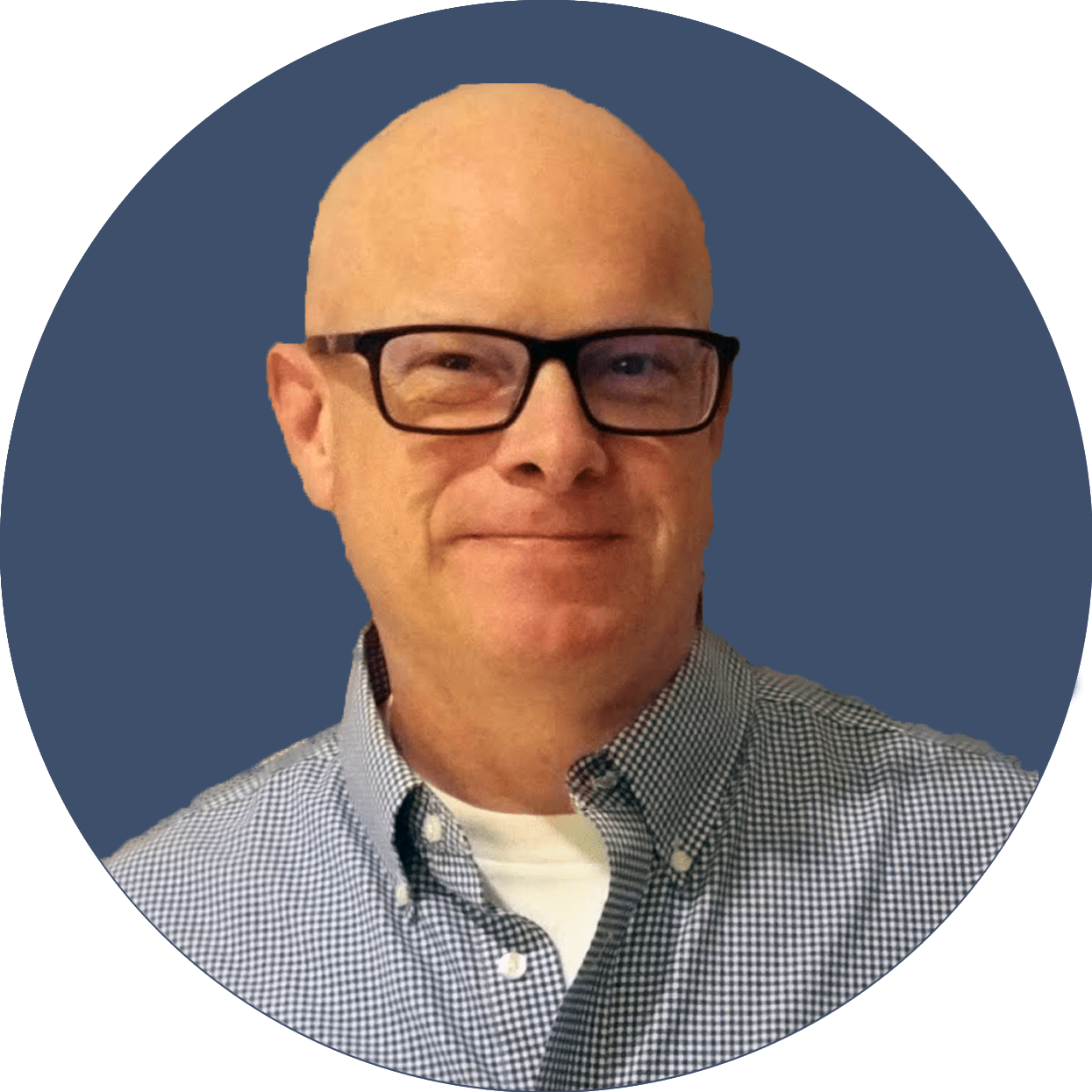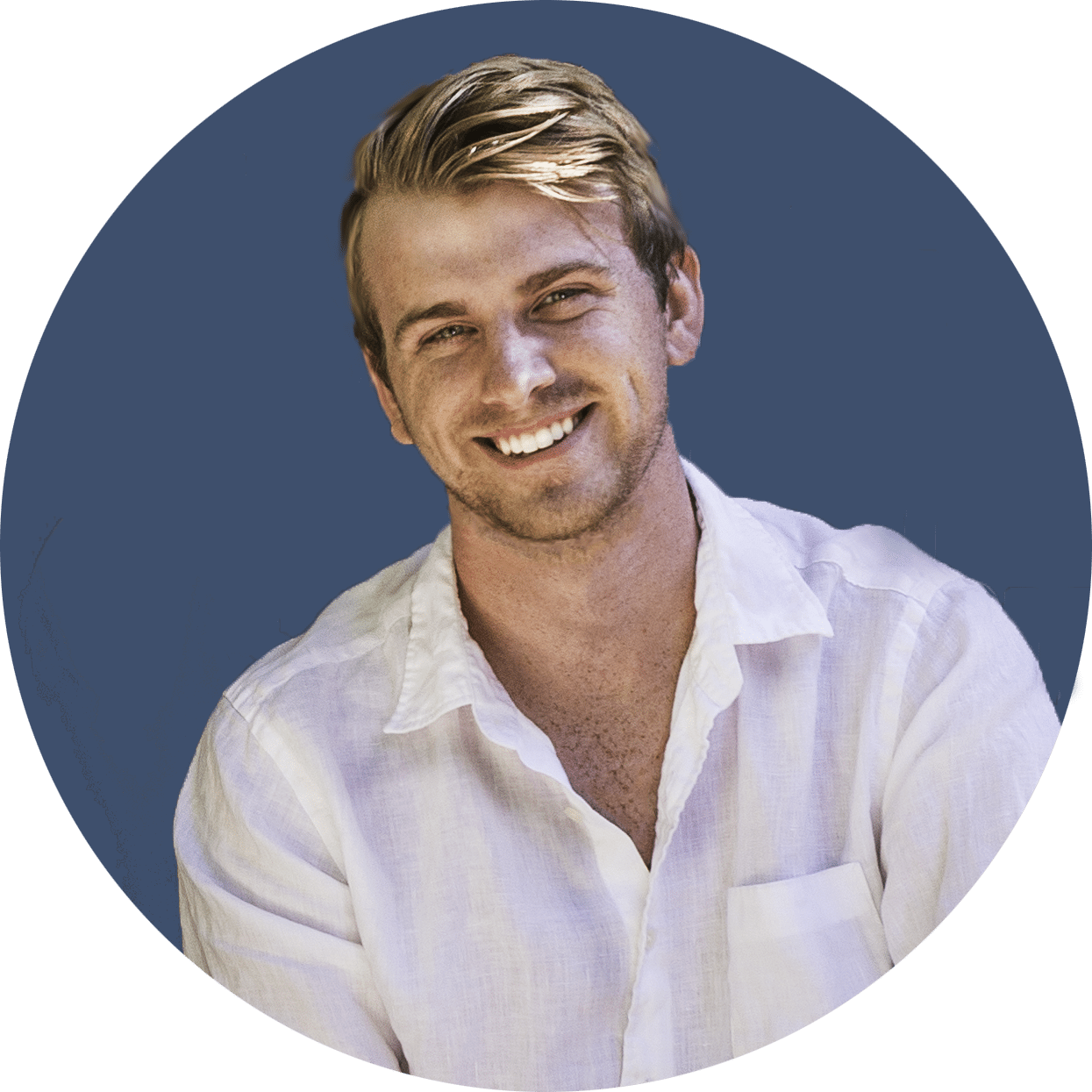 6 Mid-Cap Altcoins That Are Looking To Rip Higher In 2022
With the last month of this crazy year nearly upon us, I'm fully expecting there to be some opportune entries that are currently very undervalued for the potential they hold.
To that end, let's get into six altcoins I'm buying on the dip and expecting to rip very soon.
1. Kadena (KDA)
Someone recently told me that Kadena could be the "Solana killer."
Upon further inspection, Kadena could be an "Everything killer" and could be one of the most undervalued smart contract platforms on the market.
Kadena is a project that figured out how to scale Proof of Work (the consensus system created for Bitcoin) without sacrificing decentralization, speed, security or increasing fees.
The fact of the matter is that Bitcoin's Proof of Work consensus is more secure and decentralized than Proof of Stake. That will never change. Really the only thing holding Bitcoin back is scalability and speed. This is where Kadena comes in.
Kadena will be able to handle 480,000 transactions per second with Proof of Work. The upshot is that Kadena takes the best of Bitcoin and the best of Ethereum to create something truly revolutionary. Keep your eye on it.
2. Rally (RLY)
DAOs are going to be the next big trend in cryptocurrency. 
Simply put, DAOs or 'Decentralized Autonomous Organizations' allow anyone to set up a company, group or any other organization that allows potential shareholders to buy-in, anywhere in the world, and have a stake in the group.
Moreover, DAOS come with a key feature: they aren't governed by one centralized power, rather, by the entire group. For a DAO to work the voting power is proportional to the number of tokens held.
Rally is one of my top DAO picks heading into 2022. Rally is a decentralized network built for content creators and enables them to easily monetize their work by selling their own crypto tokens.
Think crypto-Patreon.
Just imagine investing in a YouTuber by buying their Rally token before they reached one million subscribers? Rally would enable that social token to 100x in price just like any other cryptocurrency.
Meanwhile, DAOs are just getting started. Over Thanksgiving dinner, my cousin pointed out to me an article proposing DAOs for sports ownership. In theory, a large group of fans could own the Los Angeles Lakers or New England Patriots. Shit's about to get crazy.
3. Serum (SRM)
"Serum brings the speed and convenience of centralized exchanges to DeFi while remaining fully trustless and transparent.
That's Serum's mission statement — and it's one of the reasons why they're Solana's top application.
If Robinhood had a cryptocurrency equivalent it would be Serum. Serum offers quick low-fee trading, interactive charts, and powers most of Solana's DeFi ecosystem.
In fact, Serum is responsible for the vast majority of transactions on Solana making it criminally underrated right now. Actually, Serum is better than Robinhood.
Solana is the fastest-growing smart contract platform of 2021, so it goes without saying that Serum — one of Solana's top applications and ranked outside the top 100 by market cap — should be further pegged to its price.
4. ECOMI (OMI)
Did you see the Macy's Day Thanksgiving Parade this year?
It sucked.
But there was a commercial for an official Macy's Thanksgiving Parade NFT. That blew my mind. It cemented what I already knew: NFTs are here to stay.
Among the NFT marketplaces, ECOMI is one of the best and is easily the king of brand partnerships boasting collaborations with Marvel, DC, Kellogs Cereal, Cartoon Network, Star Trek, and Ghostbusters, to name a few.
Regardless of whether you're into NFTs or not ECOMI has dug its heels in as one of the most exclusive and prolific NFT marketplaces in existence.
My only gripe about ECOMI is it's hard to purchase for crypto beginners. In order to pick up OMI, you have to go on Uniswap and lookup 'wOMI' (wrapped OMI), which is pegged to the value of ECOMI.
It's a tad complicated but worth it for when ECOMI goes mainstream. 
5. Raydium (RAY)
Raydium is another big mover in 2021.
Built on top of the Solana blockchain, Raydium is a decentralized exchange that allows users to earn absurd interest on their crypto upwards of 50%+ on their Solana, Ethereum and RAY holdings.
Although Raydium is a carbon copy of Uniswap, it's cheaper and faster to use than its Ethereum counterpart. Recently Raydium also became one of the top Dexes in cryptocurrency by trading volume.
Raydium and Serum are easily two of the best applications that Solana has to offer. It's one of the reasons that I believe Solana is better than Cardano.
6. Energi (NRG)
Energi is the best smart contract blockchain that nobody, seriously, NOBODY, is talking about at all.
Energi does everything Ethereum and Solana do but in many ways slightly better. For instance, you can swap to any crypto token through Energi's EnergiSwap. This means you can swap from Ethereum to Cardano or Cardano to Solana, or even Binance Coin to Polkadot. This is fucking crazy.
The best part is that Energi is super beginner-friendly allowing you to reverse transactions if you send your crypto to the wrong address and they allow you to use Metamask with all their applications.
Unlike Solana, Energi stands on its own while working with Ethereum to help and enhance its network. It's a competitor and a collaborator. Seeing that the Energi project has been around since 2017, I don't see any reason why it doesn't have a big moment to shine in 2022.
Final Thoughts
I'll never sell my Bitcoin or Ethereum. Ever.
Bitcoin and Ethereum are my two biggest long-term plays. This is what makes investing in altcoins a freaking carnival ride. There's a bigger risk in each of these six projects, but also a much bigger reward.
Never forget that Knowledge=Power. It's only when you rush the investing process, or invest in hype, that you get badly burned.
Playing with fire is only a miserable experience for those who burn themselves. For the rest of us, it's a lot of fun.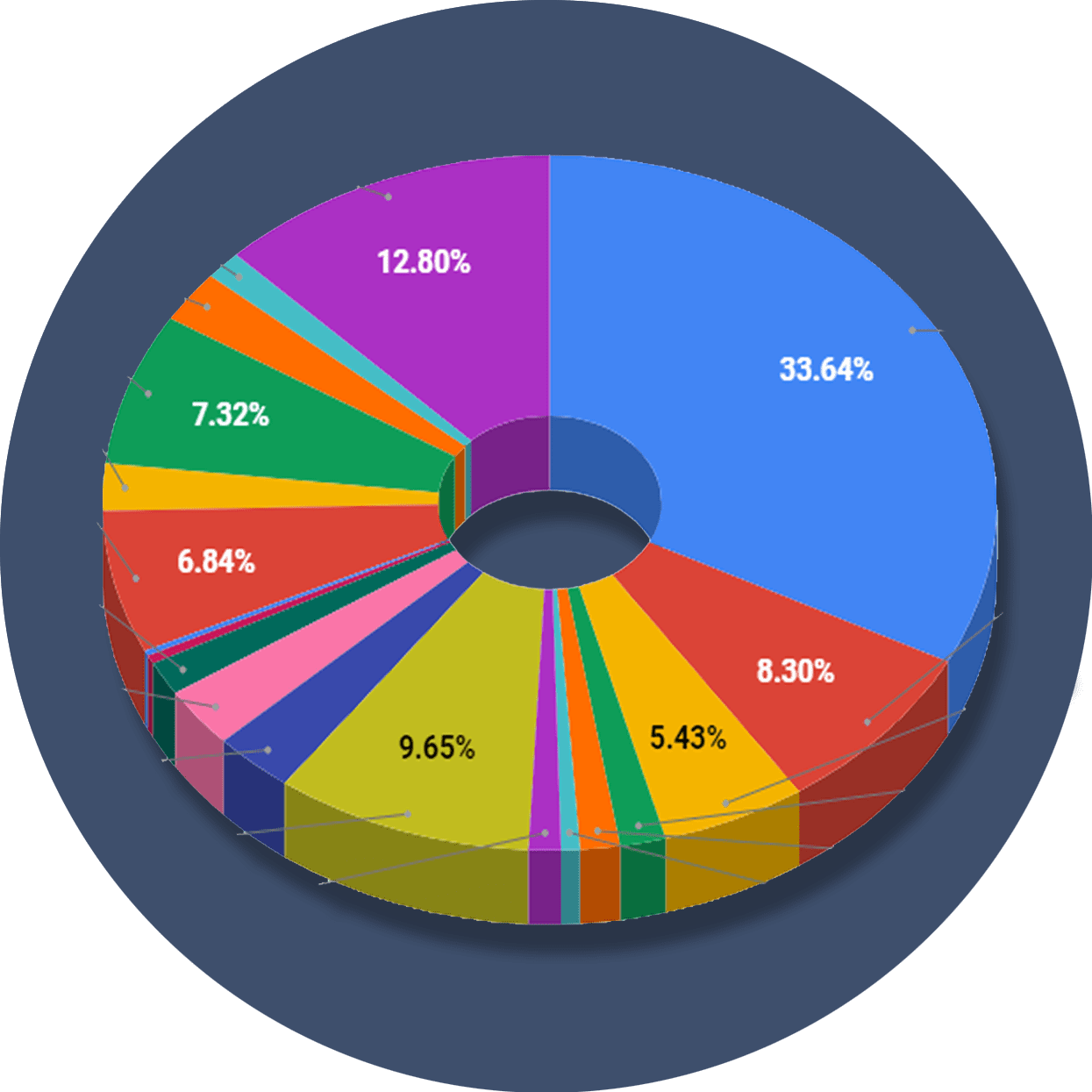 The ReadySetCrypto "Three Token Pillars" Community Portfolio (V3)
What is the goal of this portfolio?
The "Three Token Pillars" portfolio is democratically proportioned between the Three Pillars of the Token Economy & Interchain:
CryptoCurreny – Security Tokens (STO) – Decentralized Finance (DeFi)
With this portfolio, we will identify and take advantage of the opportunities within the Three
Pillars of ReadySetCrypto. We aim to Capitalise on the collective knowledge and experience of the RSC
community & build model portfolios containing the premier companies and projects
in the industry and manage risk allocation suitable for as many people as
possible.
The Second Phase of the RSC Community Portfolio V3 was to give us a general idea of the weightings people desire in each of the three pillars and also member's risk tolerance. The Third Phase of the RSC Community Portfolio V3 has us closing in on a finalized portfolio allocation before we consolidated onto the highest quality projects.
Our Current Allocation As Of Phase Three:

Move Your Mouse Over Charts Below For More Information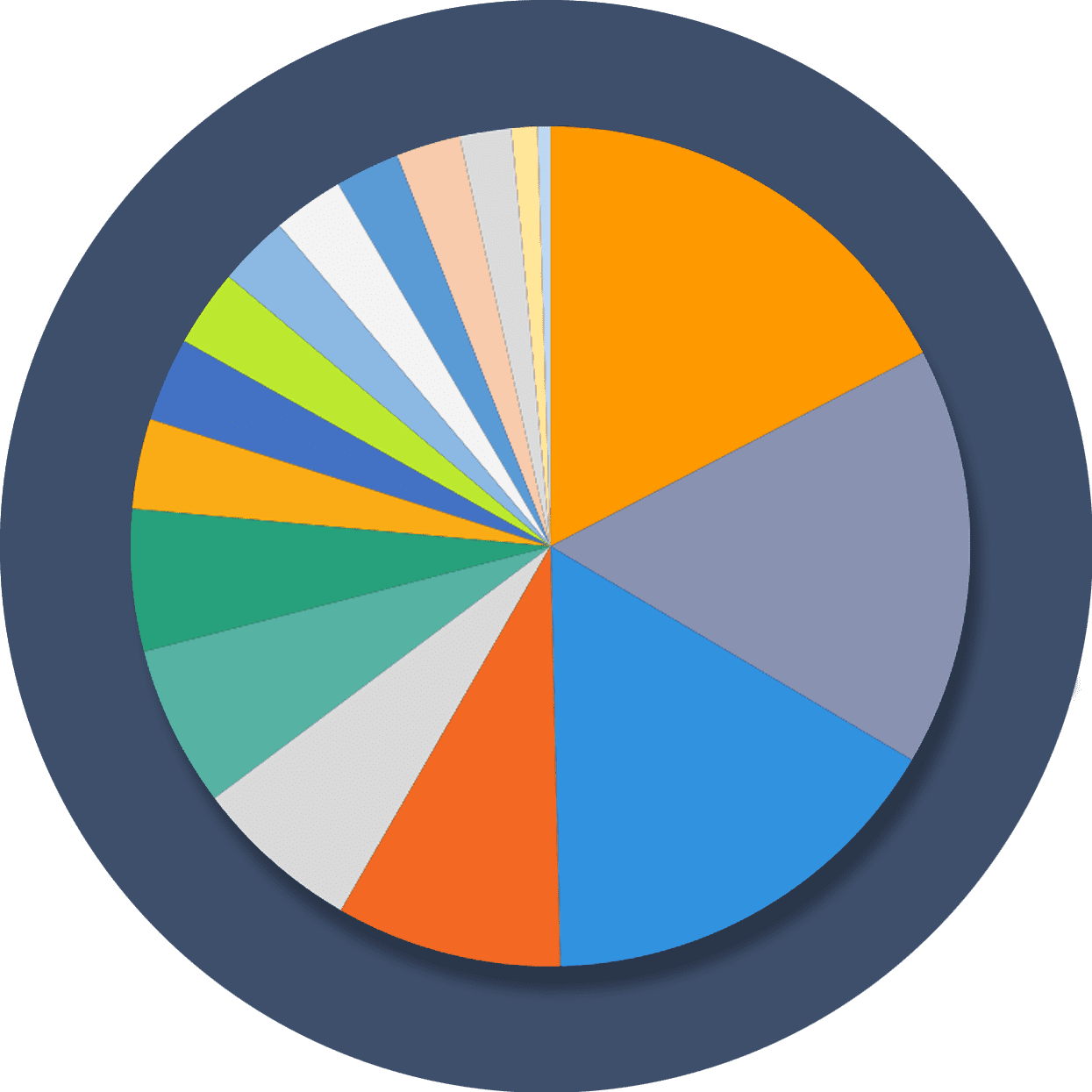 The ReadySetCrypto "Top Ten Crypto" Community Portfolio (V4)
What is the goal of this portfolio?
Current Top 10 Rankings: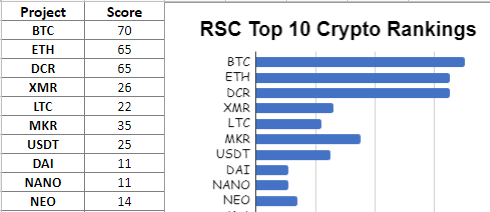 Move Your Mouse Over Charts Below For More Information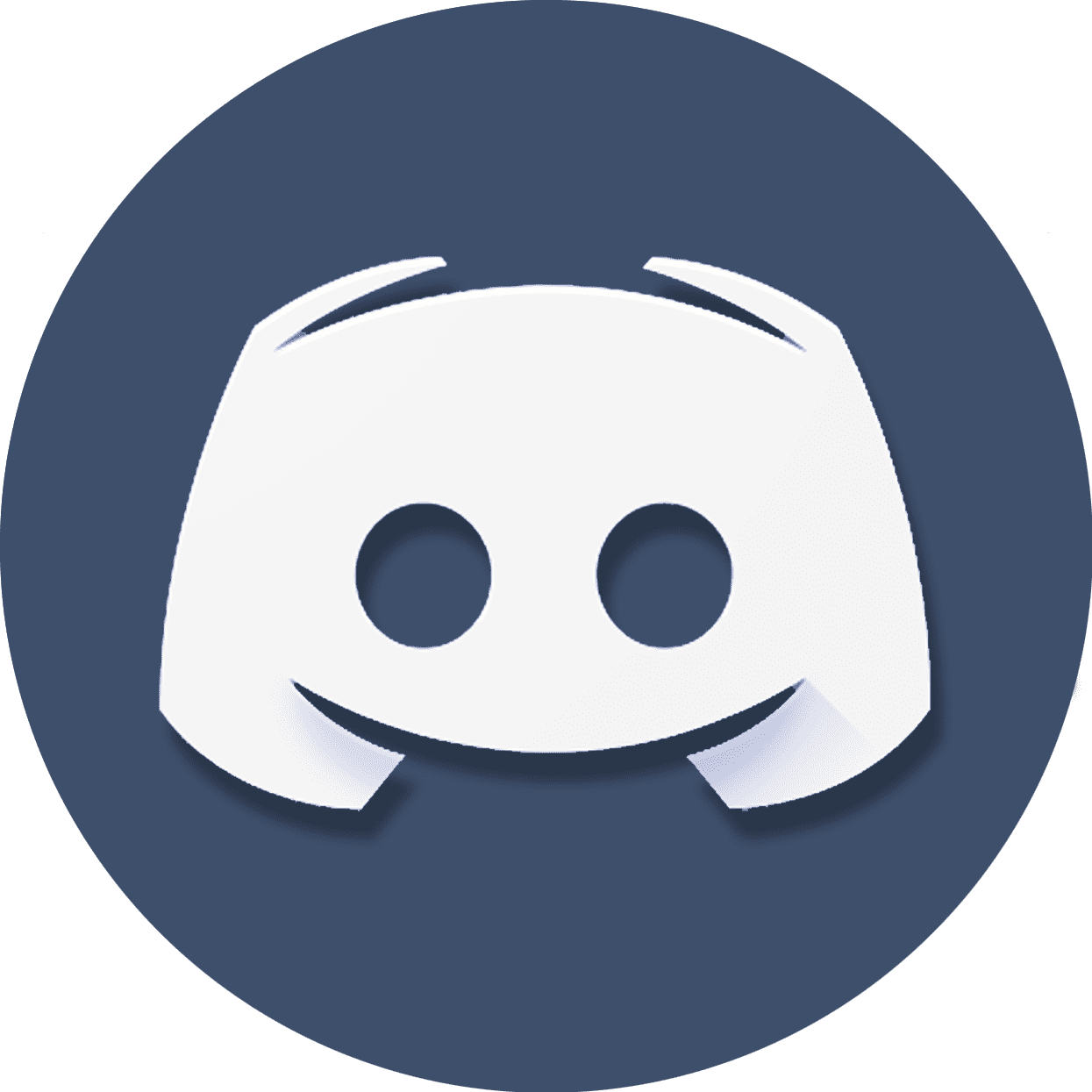 Our Discord
Join Our Crypto Trader & Investor Chatrooms by clicking here!
Please DM us with your email address if you are a full OMNIA member and want to be given full Discord privileges.