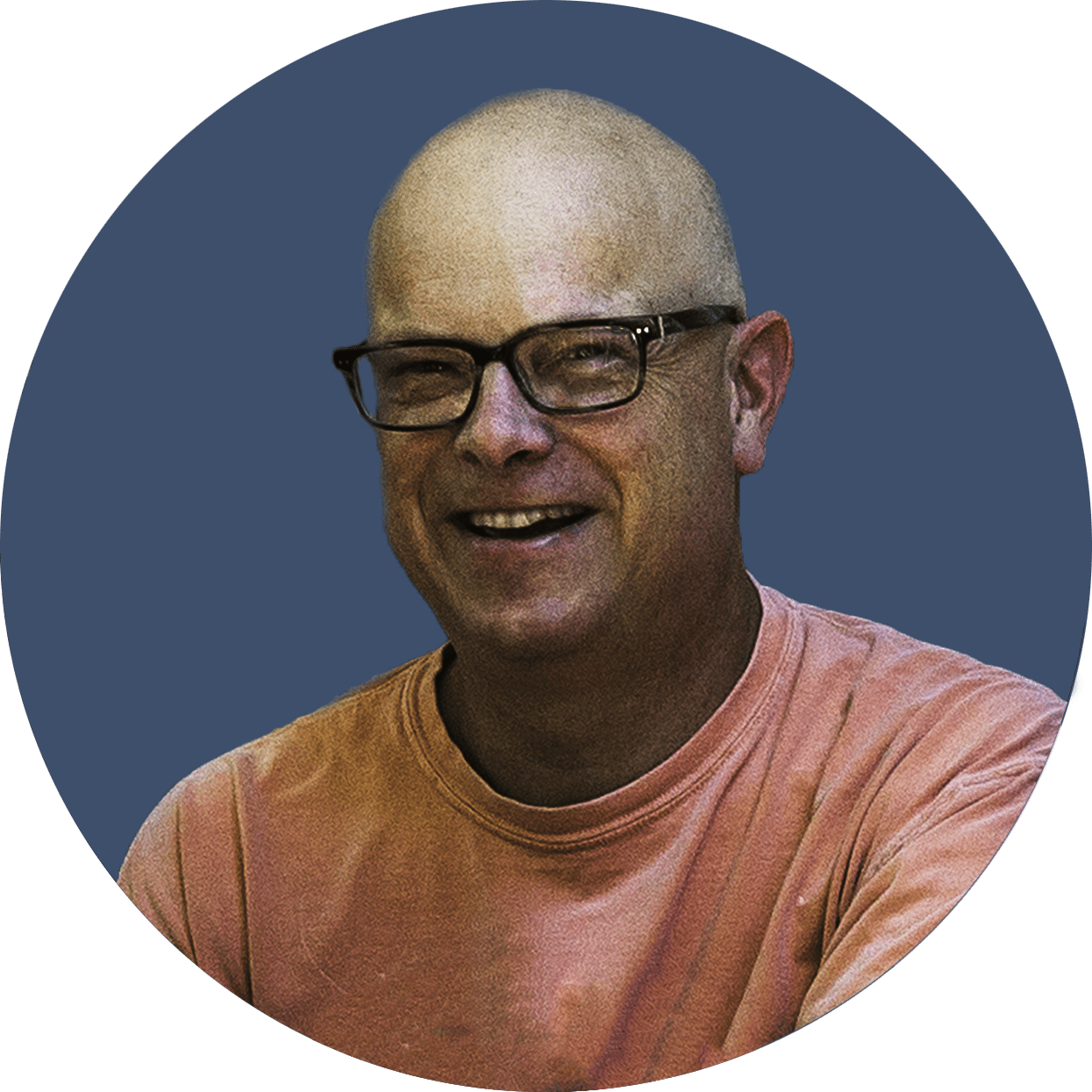 Look for the new "Options for Income Masterclass" which is now live!

The 8/21 ReadySetLive session with Doc and Mav is listed below.Our next ReadySetLive is planned for 1200 ET tomorrow.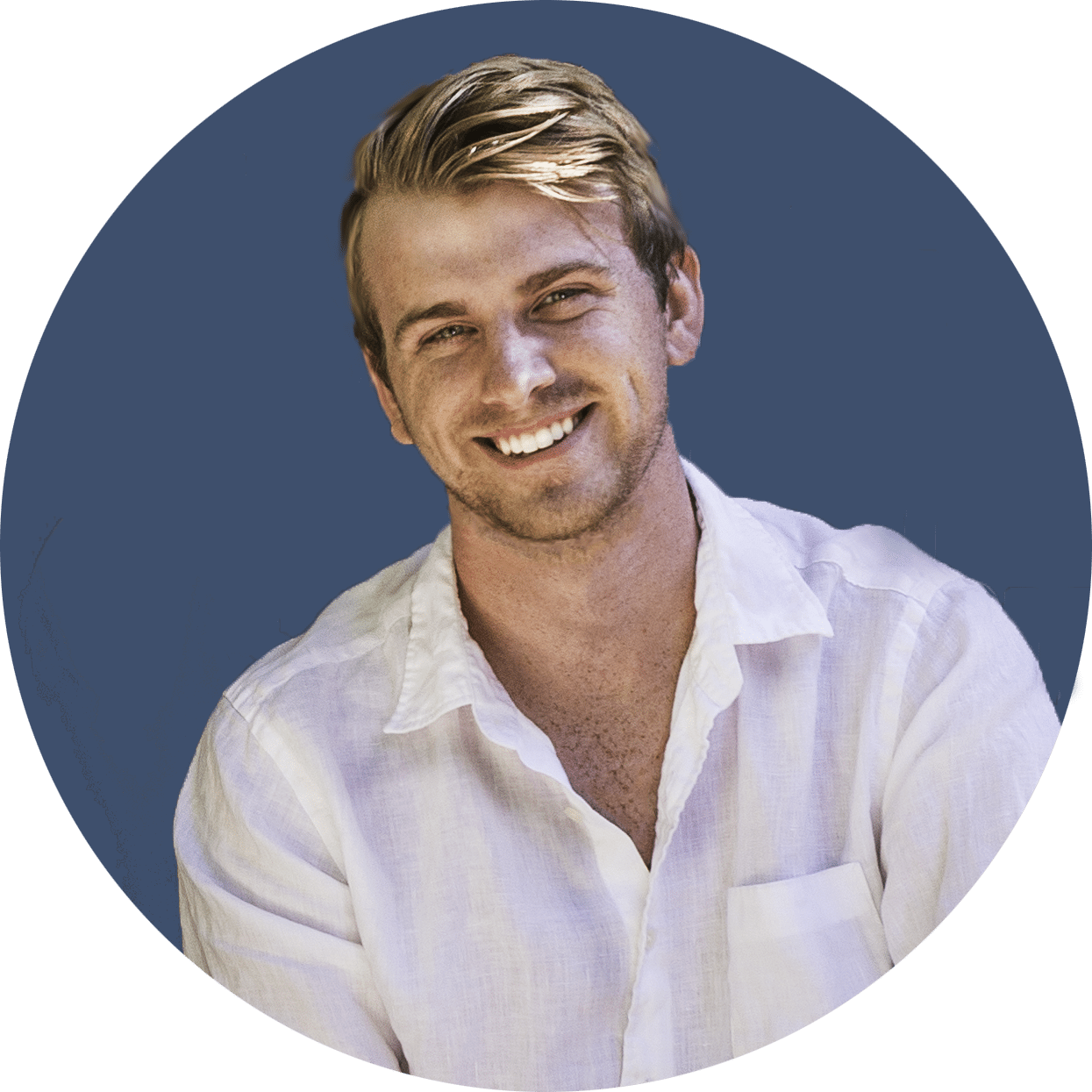 The Holy Grail Of Adoption: Blockchain + IoT + AI
Hello from Singapore!
I'm here for Asia:Invest, which is more or less Consensus held in Asia. Last night I had a great time attending events held by Coinbase, Casper Labs, and Huobi. 
Recently Doc and I were at a Mastermind conference. During one of the breakout sessions, the question was posed: What would bring 3 Billion new users to blockchain?
I took that question with a loose interpreation of what a "user" means. In this case, users can be nodes on a network. Creating a network of 3 Billion devices that interact with a blockchain is going to be much more feasible in the next decade than 3 Billion human users. 
The most obvious example I can think of to facilitate that network is in the application of supply chain. 
Already last week, we talked about mesh networks, and this feeds into the larger narrative surrounding the collective efforts of devicies interacting on a broad scale supply chain network. In essence, the "holy grail" of adoption in my mind is the systhesis of Blockchain, IoT, and AI for the purposes of supply and logisitics management. 
So let's dig into that.
Blockchain technology continues to disrupt the status quo across countless industries. According to Deloitte's 2019 Global Blockchain Survey, 53% of organizations see blockchain as one of their top five strategic initiatives while a further 27% consider it important. As a result of this increasing momentum, Gartner expects blockchain technology to generate $176 billion of additional business value by 2025 before surging to $3.1 trillion in 2030. And while there are many use cases for this emerging technology, supply chain management remains one of the most prominent.
Source: Deloitte 2019 Global Blockchain Survey
Supply chains typically involve multiple individuals and organizations across several jurisdictions. As such, the process of sourcing automotive parts and assembling them into complete showroom vehicles is both time-consuming and complicated. However, blockchain technology is poised to make this process far more agile and potentially more ethical. But how exactly can blockchain correct existing supply chain shortcomings? In this article, we'll explore the unique features that make this technology an undeniably transformative force.
Blockchain for Supply Chain Management
Whether we're behind the wheel, carpooling with a friend, or taking a taxi, most of us never consider the origins of our vehicle. For those minds it does cross, the automotive supply chain proves immediately overwhelming. In this dynamic ecosystem, car part manufacturers and suppliers of hardware and software solutions work in tandem.
Source: Capgemini — Does blockchain hold the key to a new age of supply chain transparency and trust?
Vying for lucrative long-term contracts, these parties connect, negotiate, and compete with distributors, dealers, regulatory agencies, insurance companies, and banks. It's a tangled web that continuously challenges operational agility. This dynamic is precisely why a transparency-enforcing technology like blockchain holds so much promise. All entities stand to benefit from the immutability and built-in verification that blockchain-based systems promise. And many companies are beginning to take notice.
Transforming the Automotive Supply Chain
According to Gartner, 30% of manufacturing companies with more than $5 billion in revenue will complete "Industry 4.0" pilot projects using blockchain by 2023. This figure is up from less than 5% of organizations today. As a result of this robust growth, evolution in the automotive supply chain is all but certain despite lingering challenges. But how does blockchain technology interact with supply chain infrastructure? While blockchain itself acts as the basis of further innovation, Internet of Things (IoT) functionality has become an integral component of emerging supply chain solutions.
Source: Deloitte — Blockchain in the Automotive Industry
IoT and Blockchain Technology
By 2023, Gartner predicts blockchain will support the global movement and tracking of $2 trillion of goods and services every year. However, this growth is unlikely to occur without the assistance of integrated IoT platforms. By combining IoT's real-time monitoring and blockchain's shared distributed ledger, track-and-trace accuracy and scale are more robust, optimizing automotive supply chain functionality.
Source: BCG — Pairing Blockchain with IoT to Cut Supply Chain Costs
Both technologies together serve to further optimize the complex interactions within the automotive supply chain. Although this sounds promising, determining exactly how these activities take place requires further assessment. In every supply chain, there are inbound logistics and outbound distribution. These terms refer to the collection of components that comprise a product and how that finished product reaches end consumers.
Inbound Logistics
In the automotive supply chain, manufacturers must coordinate with multiple suppliers and third-party logistics and transportation companies to source parts. A blockchain-based system utilizing IoT sensors and smart devices will facilitate access to a transparent, permissioned network. Using this network, all parties will have an end-to-end view of a parts location, quantity, and other useful information.
This arrangement will afford manufacturers more significant insight into their production schedules, while also improving part traceability and inventory requirements. Suppliers will also be able to optimize their inventory levels resulting in lower warehousing costs and fewer erroneous orders.
Outbound Distribution
To ship completed vehicles, manufacturers must also work effectively with several third-party logistics, rail, shipping, and trucking companies to ensure the timely delivery of new cars to global importers and dealer groups. A blockchain-based system utilizing IoT sensors and smart devices will also establish a transparent, permissioned network for manufacturers importers and dealer groups. This network will facilitate access to crucial information such as the vehicle's location and status, inherently improving logistical oversight while reducing the potential for losses or damage.
As a result, importers, dealer groups, and other bulk vehicle purchasers will see shorter lead times for build-to-stock and build-to-order vehicles. These savings can then be passed on to end consumers, lowering the upfront cost car ownership.
The Future of Automotive Supply Chains
As corporate interest in blockchain technology continues to accelerate, the breadth of potential applications will undoubtedly expand. And although supply chain management represents only a fraction of projects underway in the ecosystem, the potential for transformative change is immense. Through the exploration of decentralized systems, the automotive supply chain, in particular, is poised for significant disruption.
By combining robust IoT sensors and smart devices with the transparency and immutability of blockchain, all stakeholders will extract greater value. From parts suppliers to end consumers, blockchain provides a level of oversight never before seen. With robust growth forecast to continue well into the future, we can only assume that even greater innovation is on the horizon.
Press the "Connect" Button Below to Join Our Discord Community!
Please DM us with your email address if you are a full OMNIA member and want to be given full Discord privileges.
An Update Regarding Our Portfolio
RSC Subscribers,
We are pleased to share with you our Community Portfolio V3!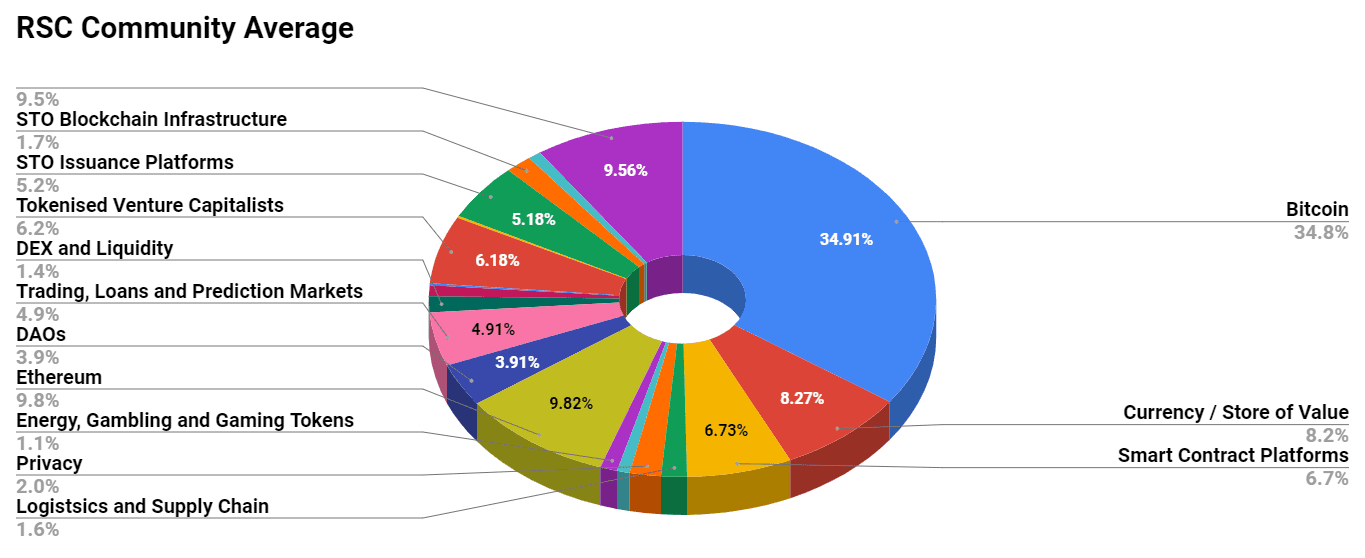 Add your own voice to our portfolio by clicking here.
We intend on this portfolio being balanced between the Three Pillars of the Token Economy & Interchain:
Crypto, STOs, and DeFi projects
We will also make a concerted effort to draw from community involvement and make this portfolio community driven.
Here's our past portfolios for reference: 
RSC Managed Portfolio (V2)
 [visualizer id="84848″] 
RSC Unmanaged Altcoin Portfolio (V2)
 [visualizer id="78512″] 
RSC Managed Portfolio (V1)