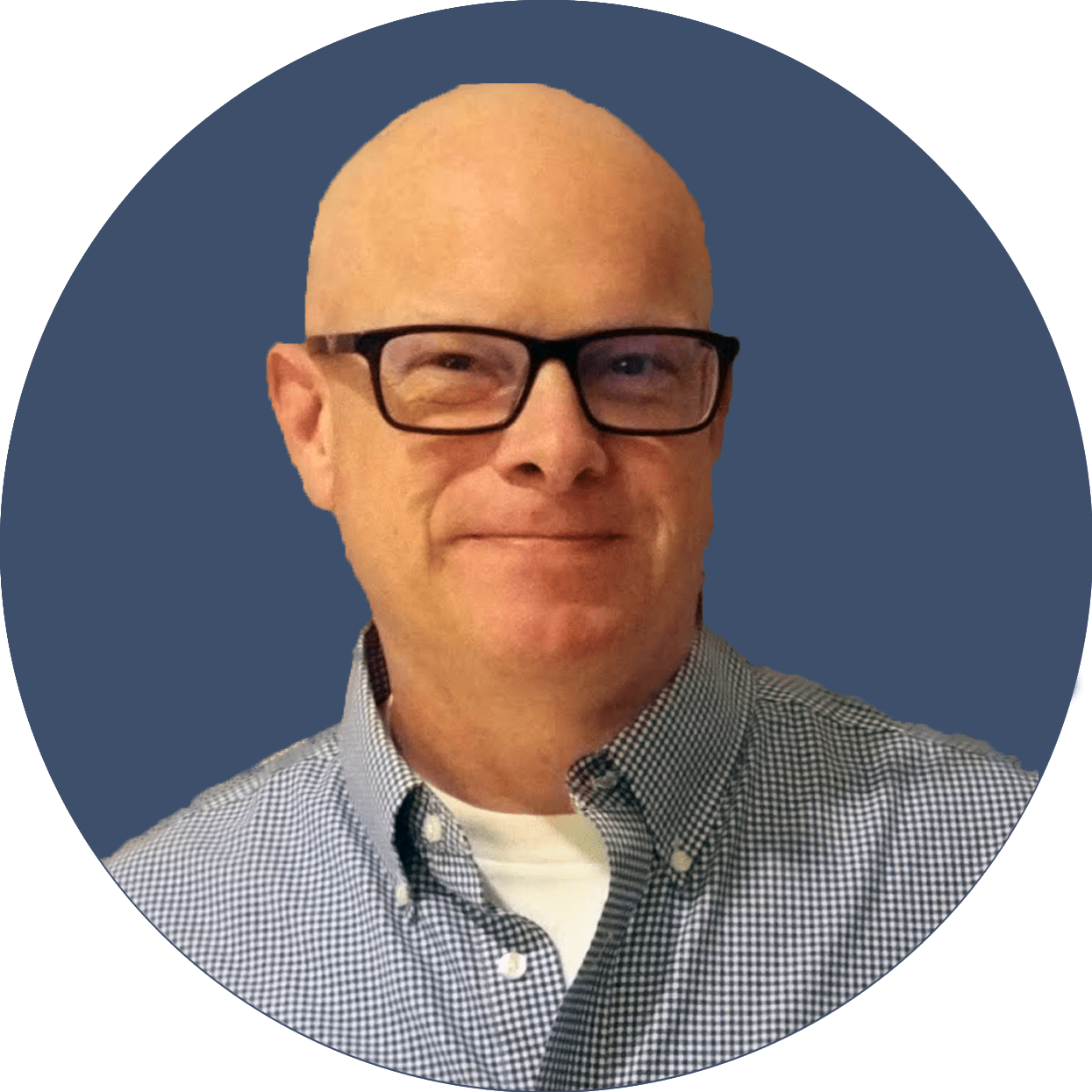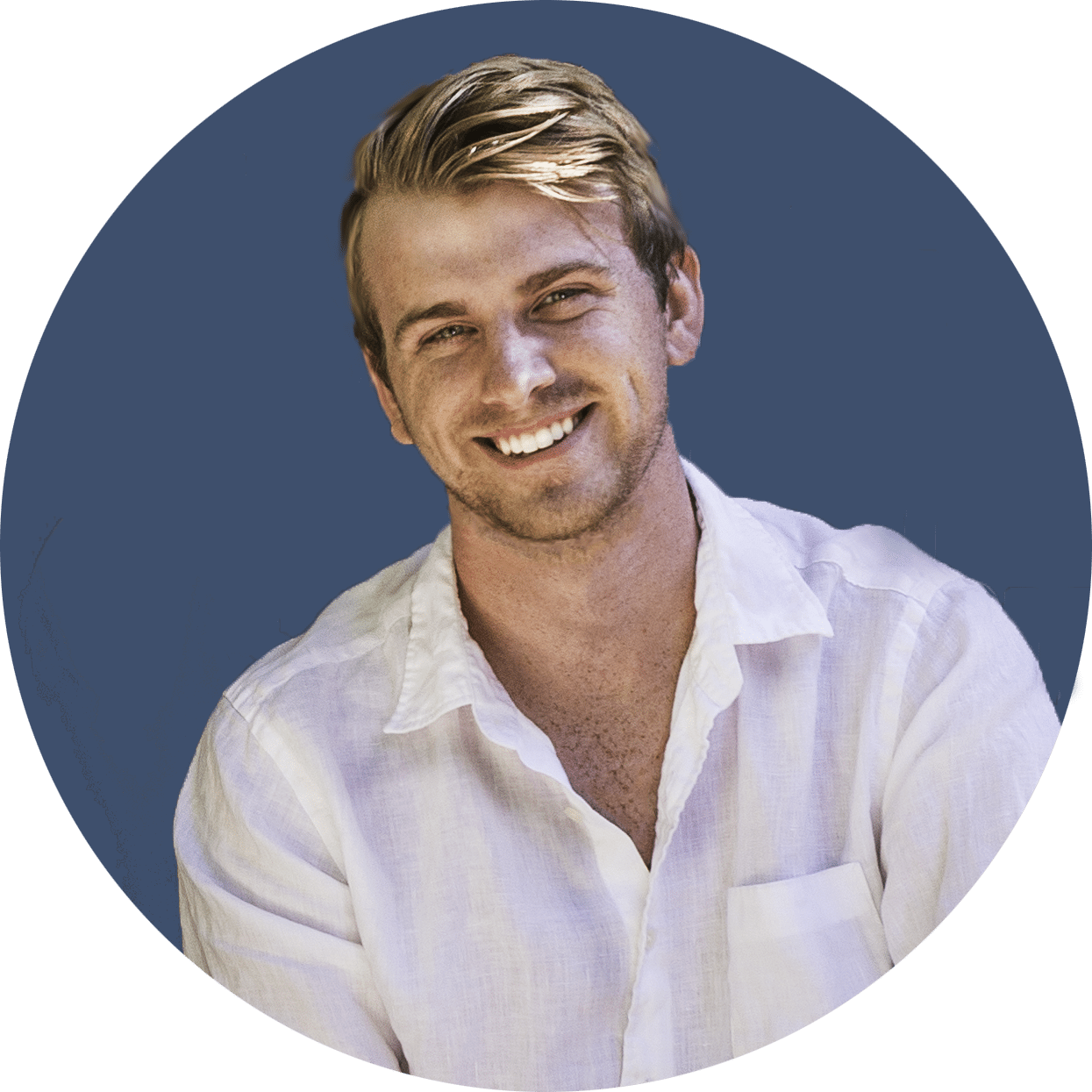 You Should Be Celebrating China's Crypto Ban
Last week, the Peoples' Bank of China made an unprecedented move, declaring all cryptocurrency transactions in the country illegal. Crypto exchanges are reportedly scrambling to drop Chinese users before the ban comes into effect, and cryptocurrencies like Bitcoin and Ether dropped as much as 7% when the ban was announced.
China's robust cryptocurrency mining market — which was responsible for 53% of Bitcoin mining worldwide as of February of this year — is effectively dead in the water. Chinese companies have reportedly ceased to sell cryptocurrency mining hardware, with major players like Alibaba blocking new sales. The reasons behind China's cryptocurrency ban are complex. Ultimately, however, the country's move is great news for cryptocurrencies — politically, economically, and environmentally. China's ban might feel sudden, but it's actually been a long time coming. According to Business Insider, China banned banks from handling cryptocurrency transactions as early as 2013, reiterating the ban in 2017. In June of this year, the country cracked down on cryptocurrency miners, forcing many to move overseas. Viewed in that light, China's blanket ban is perhaps surprising in its comprehensiveness, but it's not exactly unexpected. Indeed, the speed with which crypto prices recovered following the ban's announcement suggests that crypto investors were expecting it, and had already priced the ban into their coin investments.
Why, though, would China move so emphatically against a sector which is on the cutting edge of innovation — financial and otherwise — worldwide? Why would it kill a cryptocurrency mining industry worth billions, with more than 100,000 domestic players? Outside the leadership of China's communist party, no one can know the exact reasons behind the ban. But there are a few likely ones.
Firstly, China may see independent cryptocurrency mining as a threat to its sovereignty, its Communist ideology, and its own experiments with blockchain technologies. As the crypto ban went into effect, China's government was in the advanced stages of rolling out the digital yuan, a government-sponsored (and regulated) digital currency. As the Wall Street Journal reports, the digital yuan is a first for a major world government and an important way for China to move away from reliance on currencies pegged to the dollar.
The digital yuan, though, is also intended to be a tool of party power, the Journal reports. Through the currency, the Chinese Communist Party can track citizens' spending in real-time, and regulate what they're able to spend money on. Coupled with China's vast surveillance apparatus (which it routinely leverages against ethnic groups like Uighurs), the digital yuan could be a way to provide rewards to citizens who follow the party's rules, and instantly fine those who are detected violating them. Because the currency is digital and borderless, it could even be used to exact this control outside of China, or to track the activity of third-party users who hold the currency, expanding China's power beyond the physical confines of its state. China was already reportedly planning to allow Westerners to use the currency at the 2022 Olympics, a prime opportunity to test the digital yuan's capabilities.
All this power and control wouldn't be possible, however, if citizens within China and beyond had easy access to other decentralized, anonymous cryptocurrencies like Bitcoin or Ether. Citizens could choose to conduct state-sanctioned activities using the digital yuan, but switch to untracked currencies like Bitcoin when they wanted to conduct a transaction outside the state's control, effectively creating a cryptocurrency black market. Because they challenge the digital yuan — and the state ideologies of surveillance and control baked into that currency — China may see other cryptocurrencies as a challenge to its sovereignty. Historically, the issuance of coins and state power have been intricately linked. As late as 1790, counterfeiting in America was punishable by death, because counterfeit coins were seen as a threat to the state's financial powers. Counterfeiting was treated far more seriously than other abhorrent crimes, including rape, until will into the 20th century.
If China sees decentralized, untrackable cryptocurrencies as a threat to its own digital yuan (and thus its sovereignty and ability to set its own financial agenda), its crypto ban may be motivated by a desire to drive those currencies out of China. Such a move would leave the digital yuan as the only digital currency option for the country's citizens, allowing the state to use it as a way to exert control, while painting decentralized cryptocurrencies like Bitcoin and Ether as lawless entities antithetical to communist ideology.
Many in the cryptocurrency community may ultimately see this as a good thing. If the digital yuan was just another cryptocurrency among thousands of others, its deep ties to state control might go unnoticed. Or worse, the digital yuan's success might erode some of the founding principles of other currencies like Bitcoin, which have always considered decentralization and a lack of authoritarian control to be one of their strongest features. In issuing their own digital coins down the roads, other states might have been tempted to include some of the elements of control and traceability embedded in the digital yuan.
Now that China has banned other cryptocurrencies, that's unlikely to happen. The state has effectively drawn a line in the sand, making it clear that the digital yuan is a totally different animal from decentralized, untraceable currencies, which it apparently considers so dangerous that it won't even allow them within its borders. As democratic states develop their own digital coins — or consider how to regulate existing ones like Bitcoin — they're sure to notice that line. Promoting decentralized coins (or even creating new ones at a national level) will likely become a political and economic way to distance Western democratic thinking from the authoritarian system of the Chinese Communist Party and the digital yuan.
Again, that's good news for holders and creators of decentralized cryptocurrencies — especially as they worry over rumblings of increased regulation of such coins here in the West. The more that decentralized coins become associated with Western democracy, the less likely they are to be attacked or aggressively regulated here at home. Holding them may even become a badge of honor for those who oppose state control and authoritarianism, giving the coins appeal on both sides of America's political spectrum.
Beyond cryptocurrency, China's crackdown on digital coins may also be a symptom of its larger move to regulate — and in some cases, eliminate — its own major tech companies. Increasingly strict privacy laws, fines for allegedly anti-competitive tech giants, and the cancellation of major IPOs have all rocked China's tech world over the last year. According to a report in the Economist, "the crackdown on China's unruly tech is…a demonstration of the party's untrammelled power", and an attempt to subject the world of tech to government control. To the extent that cryptocurrencies are seen as part of the world of Chinese tech, they may have been swept up in this broader crackdown.
Because tech has been a huge driver of China's rapid development, the report argues that China's regulatory moves could easily backfire, "dull[ing] the entrepreneurial spirit within China" and hurting its reputation on the world stage. Indeed, tech has been a major source of Chinese soft power abroad — just look at the success of Chinese apps like TikTok. Kneecapping China's newly minted tech sector could ultimately prove "self-defeating" the report concludes.
Again, though, it's great news for tech firms outside China, who have increasingly poured resources into the world of crypto. American chip giant NVIDIA is likely thrilled that its new CMP chip won't have to compete with state-subsidized Chinese competitors. And because China's massive mining capacity essentially evaporated overnight, cryptocurrencies like Bitcoin have suddenly become at least 28% less difficult to mine, a huge boon to cryptocurrency companies outside China. As China's cryptocurrency talent flees its borders, other countries will likely pick up and benefit from that talent, too — indeed, many Chinese miners have already reportedly begun setting up shop in Texas.
Finally, environmental issues may have played a role in China's decision to ban cryptocurrencies. Mining coins like Bitcoin is notoriously wasteful — the Bitcoin network now consumes more electricity than many countries. Especially given that China has made beating the West to carbon neutrality a central political goal, pouring resources into mining cryptocurrencies using dirty electricity was likely increasingly untenable. More cynically, in a fast-developing country, China's government may have felt all that electrical power could be put to better, more efficient uses, like expanding industry or powering new homes.
Whatever its reasons for killing its cryptocurrency mining industry, China's move is a huge deal environmentally. About 63% of China's cryptocurrency mining was powered by carbon-spewing coal power plants. Eliminating that dirty part of the market will likely shift mining to regions like America's Pacific Northwest or countries like Iceland, where operations are often run using green hydroelectric power and geothermal power. That would be a huge benefit to cryptocurrencies' carbon footprints, as well as a potentially powerful motivator for more regions (or individual people) to adopt green energy.
While a major world power outlawing cryptocurrencies feels like it should harm cryptocurrency markets, China's ban will likely have precisely the opposite effect. As China doubles down on the digital yuan and the political ideologies embedded in that coin, decentralized cryptocurrencies like Bitcoin and Ether will increasingly be seen as an open, democratic alternative. That will likely endear them to Western regulators, institutions, and individuals (as well as those advocating for democracy inside China), driving their adoption in the world beyond China.
China's move towards aggressively regulating its own tech firms — as well as entirely eliminating its massive cryptocurrency mining sector — will reduce competitive pressure on crypto-focused firms outside China, increasing their value. It will also drive a treasure trove of cryptocurrency talent and equipment out of China, dispersing it globally. As Mark Kurlansky explores in his history of papermaking, when countries or cities drove out papermills in the 17th century, the mills' owners tended to settle in other regions, dispersing papermaking knowledge regionally and expanding the overall reach of the industry. A similar dynamic might apply to cryptocurrency talent, as China disperses it globally.
Finally, because China's cryptocurrency activities relied disproportionately on carbon-intensive electricity derived from coal, its move to ban all mining in China will likely do wonders to make networks like Bitcoin greener and more sustainable. Especially now that China's exit has made cryptocurrencies easier to mine, many more miners in the US and other areas will likely power their operations using green energy. This will be a huge boon to China's own climate goals, but also the carbon emissions worldwide.
No one knows what the future holds, and China's ban may lead to volatility in the short term. But in the longer run, cryptocurrencies will emerge from the ban greener, more democratic, more geographically diverse, and thus far stronger.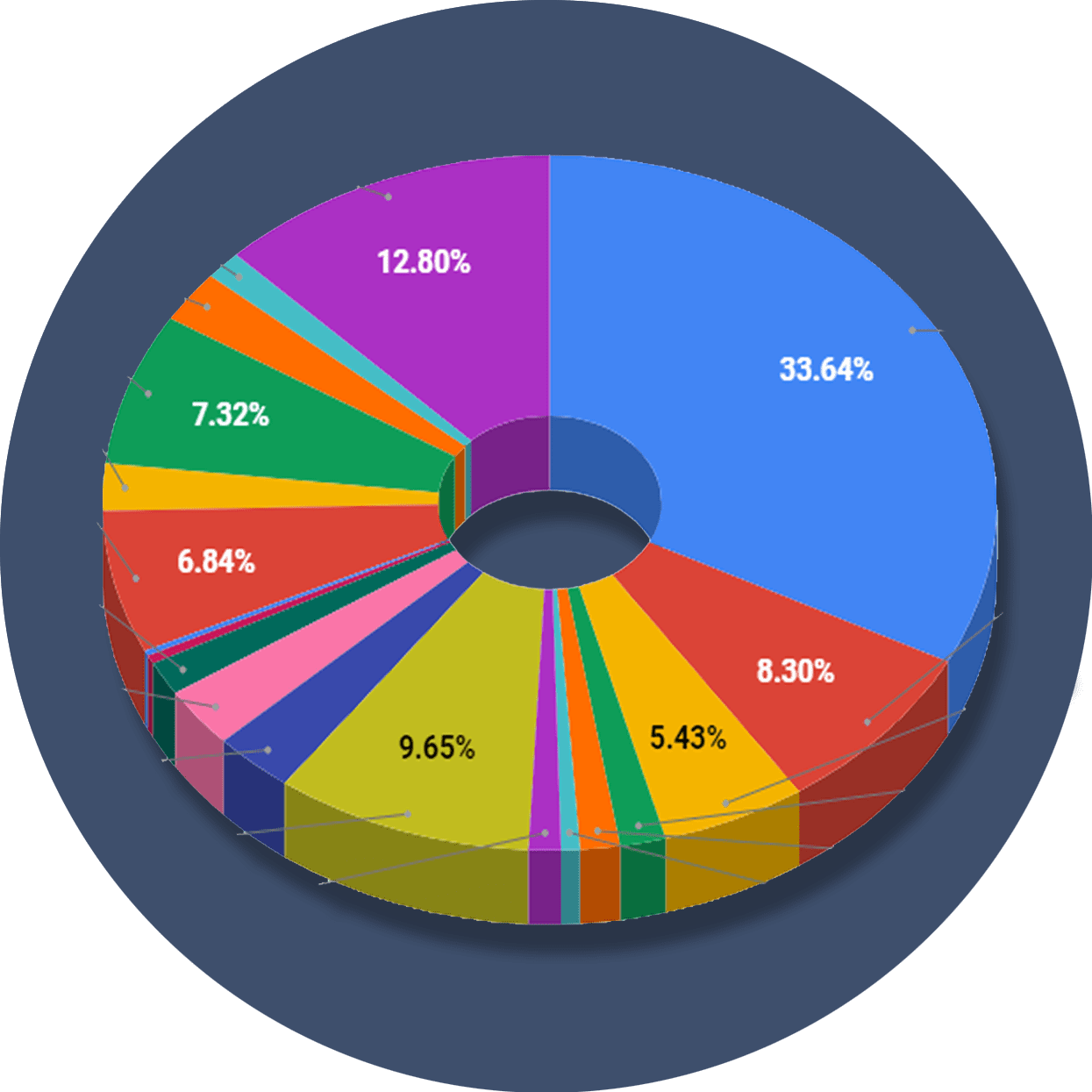 The ReadySetCrypto "Three Token Pillars" Community Portfolio (V3)
What is the goal of this portfolio?
The "Three Token Pillars" portfolio is democratically proportioned between the Three Pillars of the Token Economy & Interchain:
CryptoCurreny – Security Tokens (STO) – Decentralized Finance (DeFi)
With this portfolio, we will identify and take advantage of the opportunities within the Three
Pillars of ReadySetCrypto. We aim to Capitalise on the collective knowledge and experience of the RSC
community & build model portfolios containing the premier companies and projects
in the industry and manage risk allocation suitable for as many people as
possible.
The Second Phase of the RSC Community Portfolio V3 was to give us a general idea of the weightings people desire in each of the three pillars and also member's risk tolerance. The Third Phase of the RSC Community Portfolio V3 has us closing in on a finalized portfolio allocation before we consolidated onto the highest quality projects.
Our Current Allocation As Of Phase Three:

Move Your Mouse Over Charts Below For More Information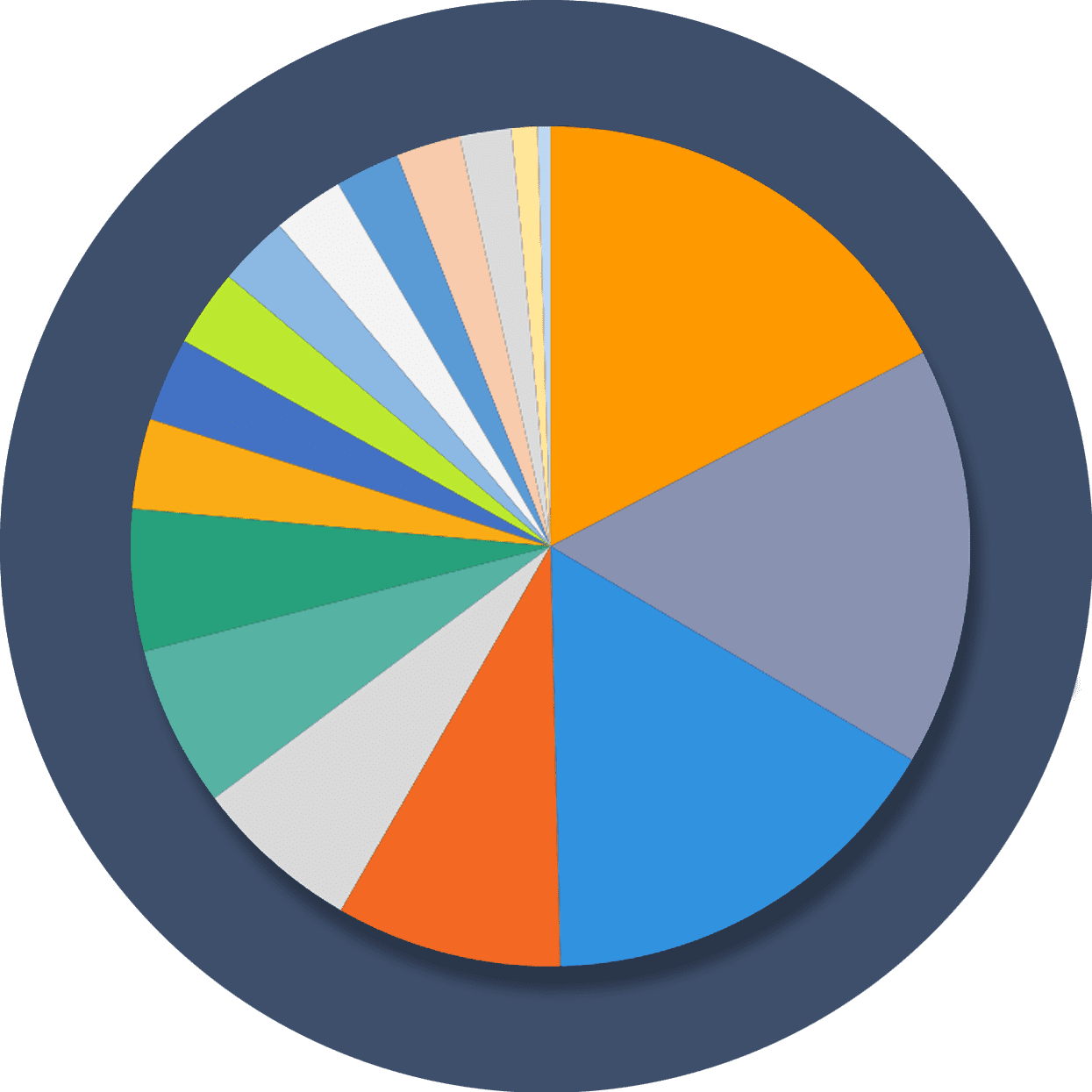 The ReadySetCrypto "Top Ten Crypto" Community Portfolio (V4)
What is the goal of this portfolio?
Current Top 10 Rankings: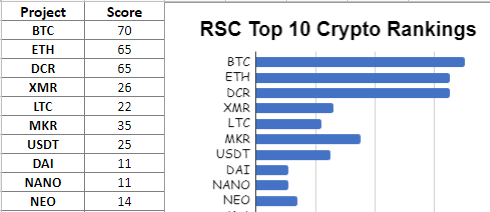 Move Your Mouse Over Charts Below For More Information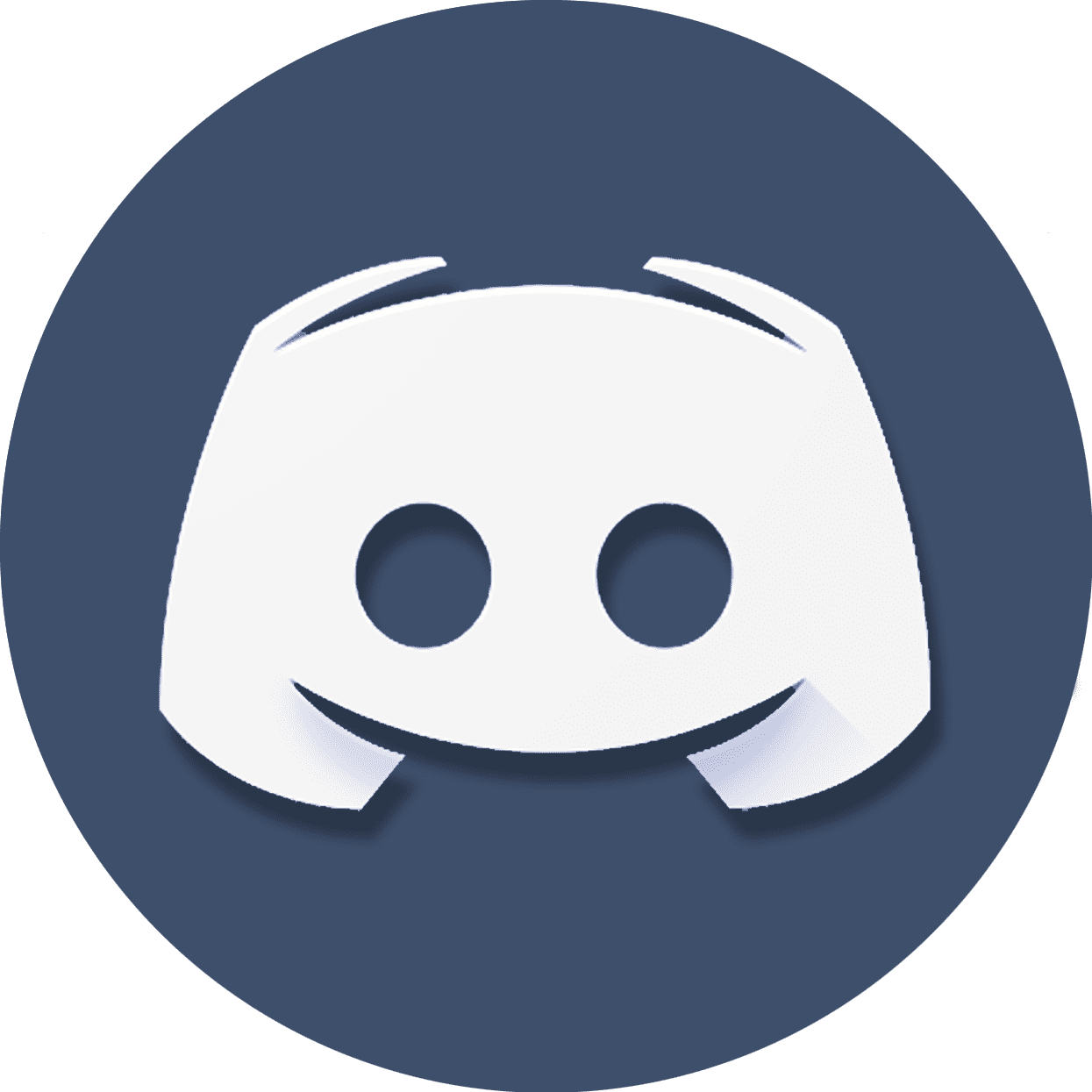 Our Discord
Join Our Crypto Trader & Investor Chatrooms by clicking here!
Please DM us with your email address if you are a full OMNIA member and want to be given full Discord privileges.