As I write this on Friday morning, the 21st of June, Bitcoin's spot price is $9800 and rising. And coincidentally, buzz on the internet about the price approaching $10,000 is starting to overshadow anything else in the CryptoVerse. Where have we heard this before?
Why yes….2017! At the end of November 2017 Bitcoin first approached the $10k barrier.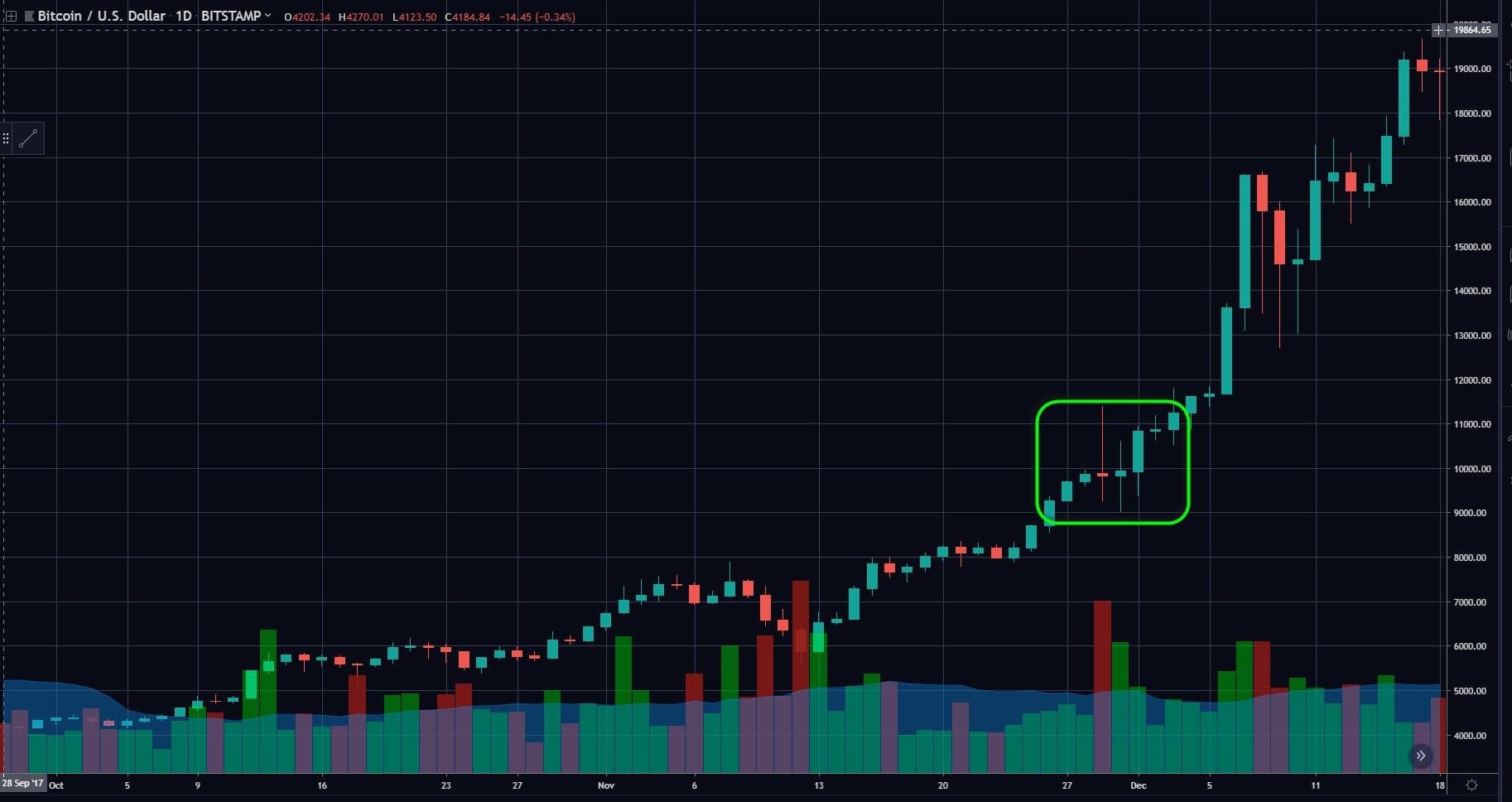 Everyone was expecting the price to get smashed downward by the Bears; instead, it oscillated around that level for about two days and then resumed its upward assault.
And now I'm seeing the same narrative by many "experienced traders" mostly on Twitter. They are expecting that $10k will prove to be a formidable barrier, with most of the logic being that "charts are overbought."
We can also see an insight into the Bears' mindset as short interest continues to rise.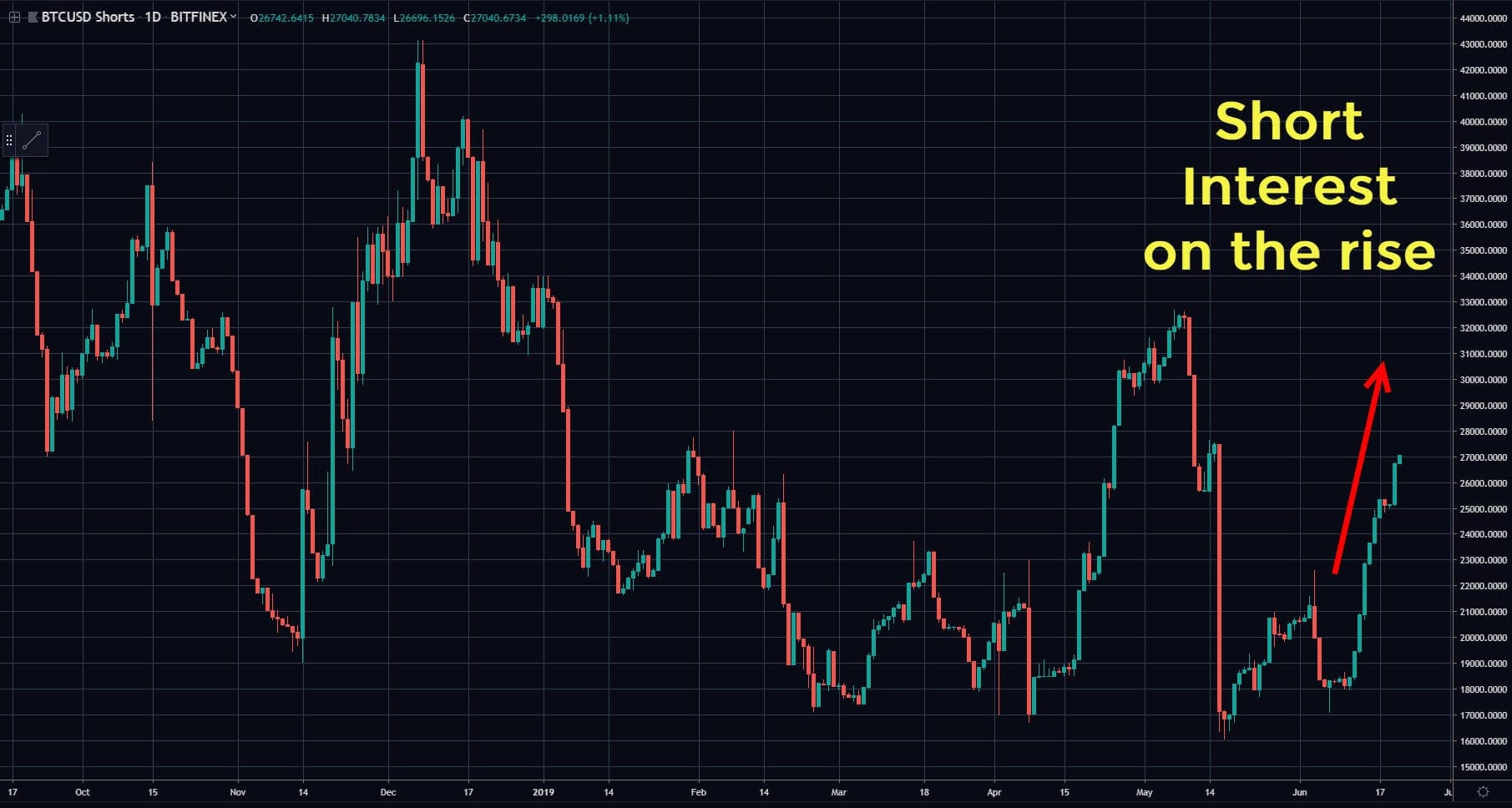 These are traders that are increasing their short positions with the projection that price will fall soon, perhaps at $10k.
Here is a summary of what I can tell that the Crypto market feels will happen in the near future.
Hitting $10k in the near future, perhaps this weekend
Immediately correcting afterwards.
But haven't we seen this story before? Like when price recent blew past the "insurmountable barrier" presented by $6500 resistance?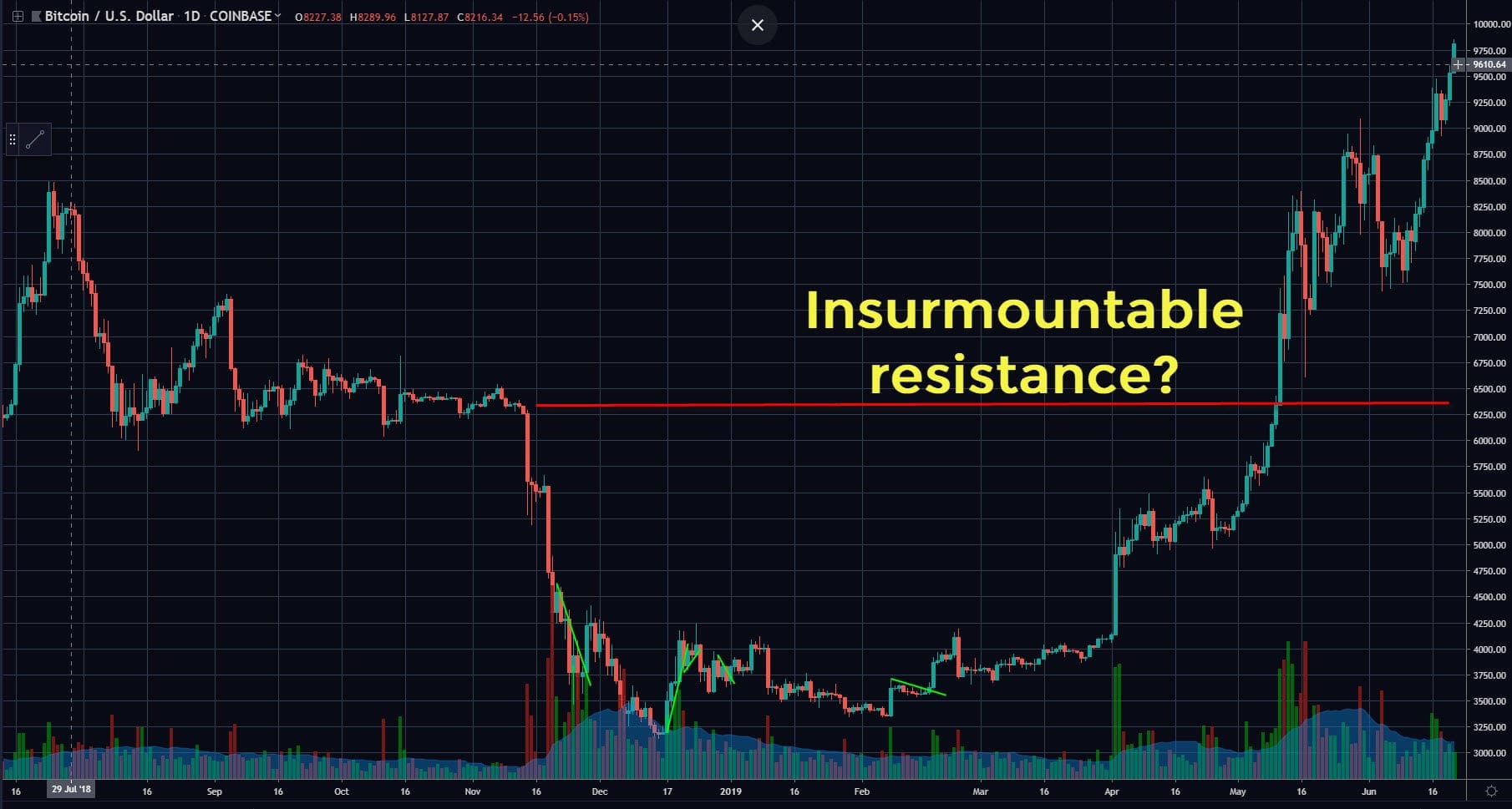 When everyone sees the same thing, the opposite is likely to happen. 
I think that hitting $10k BTC is a given in the short run. 
But I don't think it will stop there; we might see a squeeze up to $11k – $12k before any appreciable consolidation/corrective behavior comes in. Those that have been left behind, waiting on a "dip" are going to lose their minds and chase any rise above $10k, and this might convince the new shorts waiting at $10k to just buy back their positions and look for a better time. Both of these effects will cause the price to squeeze higher. 
But predictions in price are a fool's errand; anything can happen. There's a good chance that I'm also completely wrong on this theory, that perhaps too many people are expecting a repeat of the $6500 blitz. Buckle up because one side is going to be wrong, and you'll see their pain on display everywhere online. 
It's going to be a great weekend for those of you that trade!
Doc Severson
Westerville, OH